MitraClip for Tricuspid Regurgitation Gains Traction but Still in Preliminary Stages
Issues like patient selection, imaging methodology and how to measure tricuspid regurgitation, and reimbursement remain unresolved, experts say.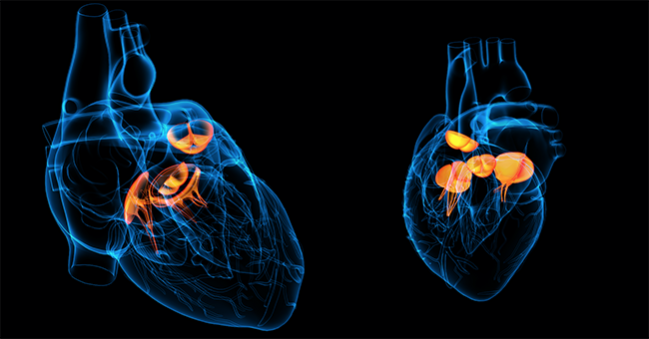 The publication of another small-scale study on MitraClip use in patients with tricuspid regurgitation shows promise for the treatment, yet experts caution that more feasibility data is still needed.
MitraClip (Abbott Vascular) was developed to treat mitral regurgitation and is approved by the US Food and Drug Administration to do so, but researchers have investigated its off-label potential in patients with tricuspid disease, suggesting that the procedure might be safe and effective in this population.
Georg Nickenig, MD (Heart Center Bonn, Germany), and colleagues enrolled 64 consecutive patients with severe tricuspid regurgitation who were not eligible for surgery to undergo MitraClip treatment at one of 10 institutions. Mean patient age was 76.6 years, and 93% presented with NYHA class III or IV symptoms.
In all, 97% of patients had a successful procedure, 42% received more than one MitraClip, and about one-third of patients underwent the procedure to concomitantly treat mitral regurgitation. Over a mean follow-up period of 14 days, tricuspid regurgitation fell by at least one grade in 91% of patients, including 4% whose disease was reclassified from massive to severe. Reductions in effective regurgitant orifice area, vena contracta diameter, and regurgitant volume also were observed (P ≤ 0.001 for all). Three patients died postprocedure unrelated to the MitraClip implant, but no other adverse events were noted.
Significant improvements in NYHA class (63% in NYHA class III or IV postprocedure) and 6-minute walking distance were observed over follow-up.
Results were published online March 23, 2017, ahead of print in Circulation.
More Trials Needed
The results show that the "treatment of [tricuspid regurgitation] with the MitraClip device seems feasible and safe in this preselected high-risk patient cohort," Nickenig and colleagues write. "A reduction of [tricuspid regurgitation] may potentially translate into better clinical symptoms and performance."
In an accompanying editorial, however, Samir Kapadia, MD (Cleveland Clinic, OH), Amar Krishnaswamy, MD (Cleveland Clinic, OH), and E. Murat Tuzcu, MD (Cleveland Clinic, Abu Dhabi, United Arab Emirates), caution against widespread off-label use of the MitraClip before more feasibility data become available.
"As this is not currently an approved treatment in the United States, patients with severe [tricuspid regurgitation] who have failed medical heart failure therapies should be considered for one of the various clinical trials currently underway of devices designed for percutaneous [tricuspid regurgitation] treatment," they write. "In the absence of clinical trial enrollment feasibility, the current report suggests that patients may demonstrate clinical benefit from off-label use of the MitraClip device for the treatment of [tricuspid regurgitation] when performed by experienced operators."
Commenting to TCTMD, Kapadia said he sees "a major problem" in that many patients are already being referred for percutaneous treatment of their tricuspid disease yet there are "no clear, no established methods" for referral.
This study represents "a very important first step in the process," he continued, but issues like patient selection, imaging methodology and how to measure tricuspid regurgitation, and reimbursement remain unresolved.
Given these unknowns, especially the reimbursement issue, Kapadia said he is not concerned about operators becoming overzealous about performing off-label MitraClip procedures in patients with tricuspid regurgitation right now, though he did admit to many being "eager" to do a case himself. The "more important message is for the scientific community to say this is exciting new technology [and] that we should . . . organize a good scientific effort, so that we take it to the next level rather than criticize that people use it," Kapadia concluded.

Yael L. Maxwell is Senior Medical Journalist for TCTMD and Section Editor of TCTMD's Fellows Forum. She served as the inaugural…
Read Full Bio
Sources
Nickenig G, Kowalski M, Hausleiter J, et al. Transcatheter treatment of severe tricuspid regurgitation with the edge-to-edge: MitraClip technique. Circulation. 2017;Epub ahead of print.

Kapadia SR, Krishnaswamy A, Tuzcu EM. Percutaneous therapy for tricuspid regurgitation: a new frontier for interventional cardiology. Circulation. 2017;Epub ahead of print.
Disclosures
Nickenig, Kapadia, Krishnaswamy, and Tuzcu report no relevant conflicts of interest.