Monthly Vitamin D Fails to Prevent CVD in Large Randomized Trial
Authors say the results of the VITAL trial, still ongoing, are needed before a definitive answer on vitamin D can be made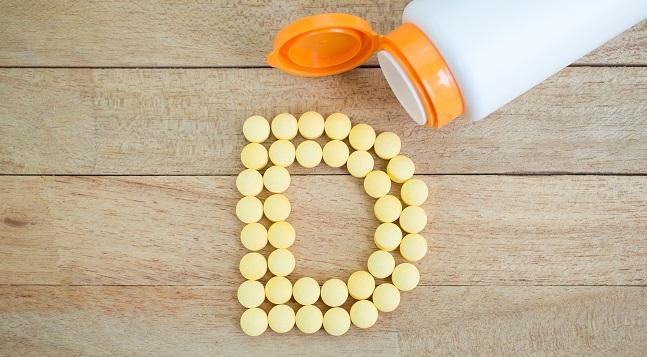 Monthly high-dose vitamin D has failed to reduce rates of cardiovascular disease and death in a large, community-based randomized controlled trial. Results of the Vitamin D Assessment Study (ViDA), published this week in JAMA Cardiology, are the latest to splash cold water on hopes that a safe, cheap, and widely available supplement could help knock back cardiovascular disease at a population level.
Authors of the study led by Robert Scragg, MD (University of Auckland, New Zealand), point out, however, that their paper did not look at weekly or daily vitamin D—the latter dose and its effect on cardiovascular disease and cancer is being studied in the massive National Heart, Lung, and Blood Institute-funded VITAL trial, which is still ongoing.
Over the past 10 years, observational studies linking low vitamin D levels to cardiovascular disease have spawned a large market for dietary supplements geared in part towards lowering CVD.
Vitamin D in Primary Care
The ViDA investigators recruited patients primarily in the primary care setting in Auckland, New Zealand, over a 19-month period. In all, 5,110 patients were randomized to placebo or to an initial dose of 200,000 IU vitamin D3 followed by monthly doses of 100,000 IU, or placebo, for a median of 3.3 years.
Over the follow-up period, cardiovascular disease developed in 11.8% of patients randomized to vitamin D and 11.5% of those in the placebo group, a nonsignificant difference. Secondary outcomes including MI, angina, heart failure, hypertension, arrhythmias, arteriosclerosis, stroke, and venous thrombosis also were no different between groups.
Analyses that looked only at patients who were vitamin D deficient saw no difference between groups. That's important, because one of the key criticisms of the VITAL trial has been that it did not take subjects' baseline vitamin D levels into account prior to randomization. Other concerns about VITAL—which enrolled almost 26,000 patients, of whom 16,000 provided baseline blood tests—is that the daily dose of vitamin D3 they are receiving, 2,000 IU, is in the minds of some experts not enough to boost their 25(OH)D concentrations to therapeutic levels.
To TCTMD, Scragg said that he believes the dosing used in ViDA, by contrast, is doing the job. "We doubled the blood levels of 25-hydroxyvitamin D to above 100 nmol/L," he noted.
As to whether his study can put the vitamin D/CVD hypothesis to rest, he said "not completely" and not for all potential uses.
"There is some evidence that daily dosing may be more beneficial for preventing disease in general compared to bolus dosing," he said, citing recent work linking vitamin D supplementation to prevention of respiratory infection. As for cardiovascular disease, he said, we need to "keep an open mind about daily dosing until the VITAL results are in."

Shelley Wood is Managing Editor of TCTMD and the Editorial Director at CRF. She did her undergraduate degree at McGill…
Read Full Bio
Sources
Scragg R, Steward AW, Waayer D. Effect of monthly high-dose vitamin D supplementation on cardiovascular disease in the vitamin D assessment study: a randomized clinical trial. JAMA Cardiol. 2017;Epub ahead of print.
Disclosures
Scragg reports having no conflicts of interest.