More Wuhan Data Confirm Cardiac Injury, COVID-19 Fatality Link
Compared with survivors, those who died were more likely to have elevated troponins as well as comorbidities.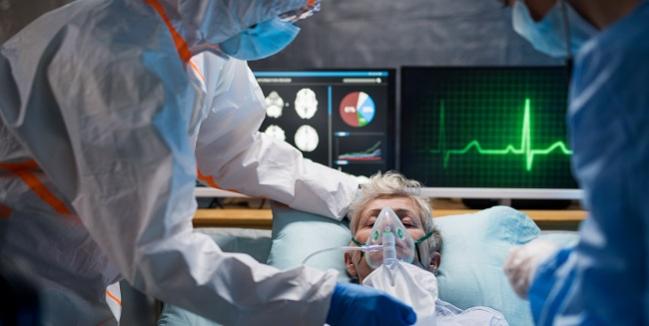 Two new studies out of Wuhan, China, add to the growing body of evidence that myocardial injury in patients with COVID-19 is associated with increased risk of death and that elevations and changes in troponin I (TnI) may be an early warning sign of poor long-term prognosis.
Although both studies are small and retrospective, Mohammad Madjid, MD, (UTHealth, Houston, TX), told TCTMD that they confirm observations that have been rapidly emerging about the relationship between cardiac damage and mortality in COVID-19 patients.
"It's kind of scary, actually, how much the risk goes up with elevated troponin," he noted. Naturally, the association raises the question of whether troponins should be measured in all patients with COVID-19 or only in those who are most ill. All these retrospective data sets from China—and others anticipated to come soon from Italy and New York—are valuable, Madjid said, but the only way to connect the dots between COVID-19, elevated cardiac markers, and death is careful clinical trials.
"We need prospective follow-up of these patients to [understand] the underlying pathology and pathophysiology," Madjid observed. Also important, he added, is tracking when in the disease course the elevations in troponin occur, whether they are new elevations for that patient, and what is causing them to rise, which can including anything from MI to myocarditis, right ventricular strain, and even cytokine storm.
"There are multiple things that can cause it, and how we're going to [know more] is by seeing the echo studies. We want to know how many of them have depressed cardiac function. We know that not a large number of them have plaque rupture. [Some] do have ST elevation, but that's not a big proportion of these patients," he said. " I think imaging will be very helpful."
Insights From Wuhan
In a paper published last week in the European Heart Journal, Shaobo Shi, MD (Renmin Hospital of Wuhan University, China), and colleagues report that high levels of myocardial markers were predictive of risk for in-hospital death. They also found that commonalities among COVID-19 patients with myocardial injury included older age, inflammatory response, and underlying cardiovascular-related comorbidities.
It's kind of scary, actually, how much the risk goes up with elevated troponin. Mohammad Madjid
Shi and colleagues previously published a report on 416 hospitalized COVID-19 patients treated in Wuhan showing that 20% had evidence of cardiac injury demonstrated by elevated levels of TnI and that, among those who did, more than half. In their new study of 671 hospitalized patients with severe COVID-19 treated from January through February 2020, approximately 16% had myocardial injury on admission. Patients who died were significantly more likely to have had myocardial injury than those who survived (75% vs 10%; P < 0.001).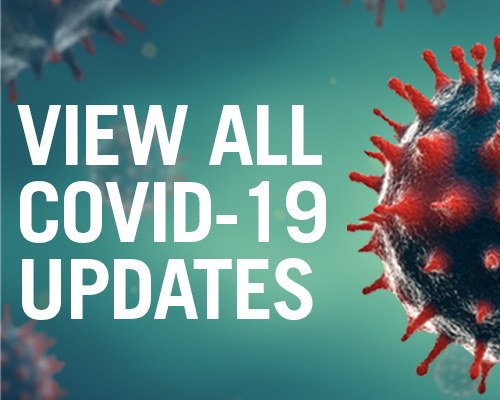 "On admission, most patients who died presented [with] abnormal laboratory results, such as higher leucocyte counts, neutrophil rate, and levels of aspartic transaminase, creatinine, C-reactive protein, and procalcitonin," Shi et al write. These patients also were more likely than survivors to have elevated levels of creatine kinase-myocardial band (CK-MB), myohemoglobin, and N-terminal pro-B-type natriuretic peptide in addition to TnI. Those who died also were older, more often male, and more likely to have a comorbidity such as hypertension, diabetes, CAD, chronic renal failure, chronic heart disease, or cerebrovascular disease. The most common comorbidity was hypertension, which was noted in 30% of the study population.
Importantly, Shi and colleagues say that in the period from admission to death, "cardiac indicators showed a dynamic change in the death group, especially in the levels of CK-MB and cardiac TnI."
In the second paper, published online May 8, 2020, ahead of print in the Journal of the American College of Cardiology, Wentao Ni, MD, PhD (Peking University People's Hospital, Beijing, China), and colleagues report on a study of 176 hospitalized COVID-19 patients. They similarly found that those who died were older, had a higher proportion of comorbidities, and were more likely to have elevated TnI on admission than those who survived (58.33% vs 12.07%). In multivariable analyses, patients with acute myocardial injury were 7-10 times more likely to die than those without myocardial injury, depending on the model being used.
In their paper, Ni and colleagues say more studies are urgently needed, adding that their data highlight "the importance of closely monitoring changes of myocardial enzymes, cardiac rhythm, and cardiac functions and thus providing timely interventions, especially when using drugs against SARS-CoV-2 with potential cardiotoxicity, such as chloroquine and lopinavir-ritonavir."
Cardiac Focus in COVID
According to Shi and colleagues, understanding myocardial injury should be an important ongoing area of investigation.
"Although it is premature to say whether these patients are doomed with poor outcomes since only ~30% of individuals died of myocardial injury, it plays a role as early warning for death in COVID-19 when these indicators exceed cutoff points," they write.
But the story of elevated markers is complicated by the high proportion of cardiovascular-related comorbidities, they add, with the suggestion being "that cardiac complications with underlying cardiovascular disease or risk usually coexist and develop to irreversible outcome." However, the possibility also exists that a systemic inflammatory response to pneumonia may set off inflammatory activity in coronary atherosclerotic plaques that leads to them being unstable and prone to rupture, Shi and colleagues note.
According to Madjid, the research community is likely only seeing the tip of the iceberg when it comes to the extent of the cardiovascular system's involvement in COVID-19.
"We need to clear up who has new [troponin] elevations or old elevations, or chronic elevations. What happens to the infected people who are totally asymptomatic or mildly symptomatic? Do they have elevations? These are the people we need to follow up. What are the long-term consequences in people who don't die?" he said. "We have to get a clear picture. This is a very interesting field. We've never been in the middle of [something like this] evolving in front of our eyes."

Disclosures
Shi and Ni report no relevant conflicts of interest.