Most PAD Patients 'Dramatically Undertreated' With Preventive Meds, Lifestyle Counseling
Data from two national surveys highlight PAD's undertreatment, which may stem from underappreciation of the diagnosis.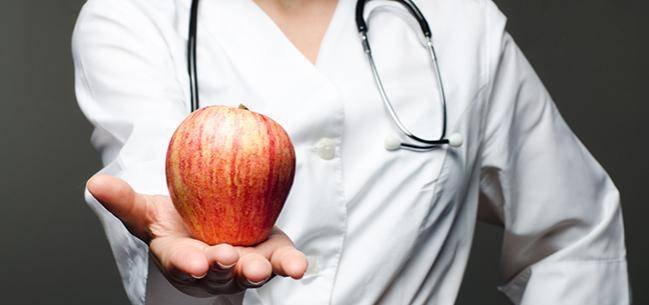 Only about a third of patients in the United States who have peripheral artery disease receive guideline-recommended medical therapy or smoking-cessation counseling, and even fewer are advised about diet and exercise.
Jeffrey S. Berger, MD (New York University School of Medicine, New York), co-author of a study out today in the Journal of the American College of Cardiology, told TCTMD that he was surprised by the magnitude of underuse of these preventive therapies.
"We've spent so much time understanding and treating coronary artery disease that I feel that the community has really lagged behind in the area of lower extremity disease," he said. "There has been this assumption that what works for the heart works for the legs. That may or may not be true, but studies like the one we performed really emphasize that the PAD patient population is dramatically undertreated. Implementation of simple lifestyle changes . . . is poor."
No Change Over 8 Years
The study looked at data on 1,982 outpatient visits for PAD that occurred between 2005 and 2012 and were included in the National Ambulatory Medical Care Survey and the National Hospital Ambulatory Medical Care Survey.
Over the course of the 8-year period, the researchers saw no change in the use of any preventive measures in the overall population. The use of any antiplatelet therapy was 35.7%, statins were prescribed in 33.1%, ACE inhibitors/ARBs 28.4%, and cilostazol in 4.7%.
Among the 20% of study participants who were current smokers, about one-third received smoking cessation counseling or medication to assist in quitting, while exercise or diet counseling was reported in just 22% of all participants. Patients age 65 years or older were less likely than younger patients to receive smoking cessation advice or medications.
Those most likely to receive preventive medication and counseling typically also had CAD rather than PAD only. Patients with both conditions were more than twice as likely to receive antiplatelets, statins, or ACE inhibitors/ARBs, and more than four times as likely to receive smoking cessation counseling. Among those with PAD alone, an increase in statin use was seen over the 8 years of the study, but it did not quite reach statistical significance (23.6% to 35.7%; P = 0.057 for trend).
Additionally, multivariate analysis taking into account physician type found that PAD patients seeing cardiologists were more likely to be on antiplatelet therapy than those seeing primary care physicians, although no differences were seen for any other type of preventive medication or lifestyle counseling.  
Checklists, Metrics, and Confusion
"Maybe it's underappreciation, maybe it's not recognizing the significance of this diagnosis, maybe it's the difficulties in treating this population," Berger observed. "Our study wasn't designed to answer the question of why it's occurring, but hopefully studies like this will [lead to] more studies that address how we can help improve this discrepancy."
Berger and co-author Joseph A. Ladapo, MD, PhD (David Geffen School of Medicine at UCLA, Los Angeles, CA), say the findings point to the need for novel interventions that optimize use of secondary prevention, such as checklists or other systematic prescription programs.
But to TCTMD, Berger said checklists are both good and bad. "Just because a physician checks a box doesn't mean that they spend enough time or adequately address the issue. You have to sort of ask yourself, 'Is this the service that the patient actually needs?' There are a lot of studies looking at what works and what doesn't in terms of behavioral techniques and motivational programs, and getting community and family involved," he said, adding that things like daily text reminders might be worth investigating in PAD. "We should be using all the latest techniques that we can."
Another stumbling block, Berger noted, may be reimbursement, which is significantly lower for preventive counseling than for diagnostic tests or procedures. "I think we need to rethink that strategy as a society," he added.
In an accompanying editorial, William R. Hiatt, MD (University of Colorado School of Medicine, Aurora, CO), and R. Kevin Rogers, MD, MSc (CPC Clinical Research, Aurora, CO), say the study results are "alarming" and difficult to explain. While the underuse of prevention strategies in PAD is not a new finding, they say, the insight into medical management reflects data from recent studies suggesting there may be confusion among physicians as to which antiplatelet therapy is most appropriate in PAD patients.
Hiatt and Rogers also suggest that national societies should get more involved in increasing physician and patient awareness of PAD, and that healthcare systems should have metrics for PAD similar to those for other cardiovascular disorders.
Finally, since PAD "is somewhat unique in that multiple specialties care for this population," the editorialists say, vascular specialists "would benefit from increased collaboration among these specialties to provide PAD-specific service lines and to promote healthcare policies."

Disclosures
Berger reports research funding from AstraZeneca; serving on the executive committee for the EUCLID trial of antiplatelet therapy in patients with peripheral artery disease; and receiving consulting fees from Janssen and Merck.
Hiatt reports clinical trial research grants awarded to CPC Clinical Research from AstraZeneca, Bayer, and Janssen Pharmaceuticals.
Rogers reports being on the adjudication committee of the VOYAGER trial, sponsored by Bayer and Janssen.