Multipronged Outreach to Families Can Boost FH Cascade Screening: IMPACT-FH
Still, only 21% of first-degree relatives were tested for the genetic disorder in the US study, far less than what's seen in parts of Europe.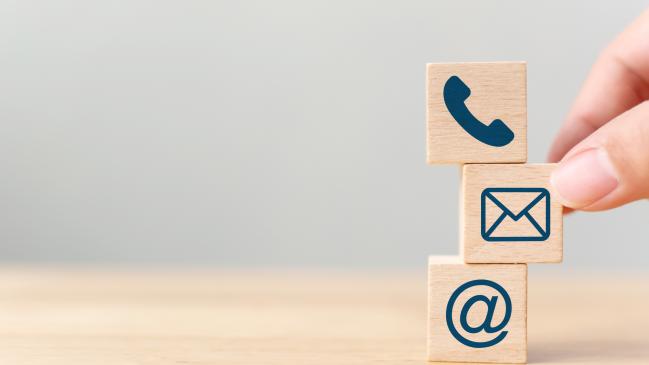 MANNHEIM, Germany—A strategy that uses multiple ways of communicating with family members helps improve cascade testing for familial hypercholesterolemia (FH), according to results from IMPACT-FH, a National Institutes of Health-funded study.
Presented this week at the European Atherosclerosis Society (EAS) Congress 2023, researchers showed that several different communication approaches, including the use of an automated chatbot, increased screening in first-degree relatives by roughly sevenfold compared with usual outreach programs.
"Cascade testing has always been an important part of FH, but we're now trying to come up with new and different strategies for identifying these patients," lead investigator Laney K. Jones, PharmD (Geisinger, Danville, PA), told TCTMD. "We know cascade screening works but we need people to actually do it for it to be effective."
FH is a genetic condition resulting from mutations in the LDLR, APOB, and PCSK9 genes, and less commonly in the STAP1 and APOE genes, that leads to high cholesterol levels and early-onset atherosclerotic cardiovascular disease (ASCVD). Heterozygous FH is characterized by untreated LDL-cholesterol levels exceeding 190 mg/dL in adults (or > 160 mg/dL in children). Given the genetics, it's important for physicians to screen other first-degree family members for FH once it is diagnosed in a patient.
Unlike some other European countries, there is no national screening program or cascade testing performed for FH in the United States where concerns about discrimination exist, even though a law exists to protect health information, said Jones. Instead, identification usually occurs once they've had an ASCVD event at an early age. With more-routine screening and cascade testing, investigators say that preventive measures can be taken at a younger age so that FH patients can avoid decades of elevated LDL levels, which would improve patient outcomes.
"The key is finding people early before they have cardiovascular disease," said Jones.
MyCode and Family Screening in the IMPACT-FH study
At Geisinger, there is large biobank project known as the MyCode Community Health Initiative where researchers collect blood and other samples for genetic research. For patients, the collection of DNA enables the identification of genetic conditions that might be actionable for providers, said Jones. Based on earlier data, researchers showed that the MyCode genomic screening and counseling program identified 114 individuals with FH, but only 3.5% of living, at-risk relatives completed cascade screening. 
To improve on this, researchers launched a prospective, comparative effectiveness study evaluating different communication strategies to see if they could improve the uptake of cascade testing. The informational packets included material about FH and a letter for their physician about their relative's diagnosis. Chatbots, which are used as part of the MyCode initiative, were developed to facilitate communication with the proband and to help them share information with family members. Within the chatbot, the proband can share a link to their relatives and provide information about cascade testing (either genetic or lipid testing for FH). The third approach was clinician outreach: the proband provided the name and contact information of the relative and the healthcare team reached out directly.
The goal with all of the strategies was to "help them reach out to their relatives to explain what FH is, to explain it's different than just cholesterol, that this is a genetic condition, and that they might be at higher risk," said Jones.
In total, 175 probands (mean age 56 years; 58.9% female) received a genetic diagnosis of FH through the MyCode genomic screening program. These individuals had 4.9 living first-degree relatives, on average, and 11.9 any-living relatives. Informational packets were sent to 437 relatives and chatbots directed to 193 relatives while clinicians reached out directly to 51 family members.
After outreach, 21.1% of first-degree relatives and 10.2% of any-living relative completed cascade testing. Among the probands, 40% had cascade testing fully completed in their first-degree family members.
"It's not as good as some European countries," said Jones, referring to those with nationwide screening programs, such as the one in the Netherlands, "but it's on the right trajectory. We found something that works, but we're still missing 80% of relatives, so what can we do to more aggressively contact them? I don't know, but hopefully we'll learn more from this."
Laney said they are still parsing through the data to evaluate the responses to the different communication strategies, though she suspects that there won't be a "winner" necessarily. Next steps will involve teasing out which patients were more likely to use a particular communication strategy and how effective it was in generating cascade testing.

Michael O'Riordan is the Associate Managing Editor for TCTMD and a Senior Journalist. He completed his undergraduate degrees at Queen's…
Read Full Bio
Sources
Jones LK, Campbell-Salome G, Walters NL, et al. Familial hypercholesterolemia cascade testing uptake: results from an interim analysis of a pragmatic trial utilizing innovative family communication strategies. Presented at: EAS 2023. May 22, 2023. Mannheim, Germany.