My Takeaways From ESC 2016: Eye-Rolling, Disappointments, and a Sobering Comeuppance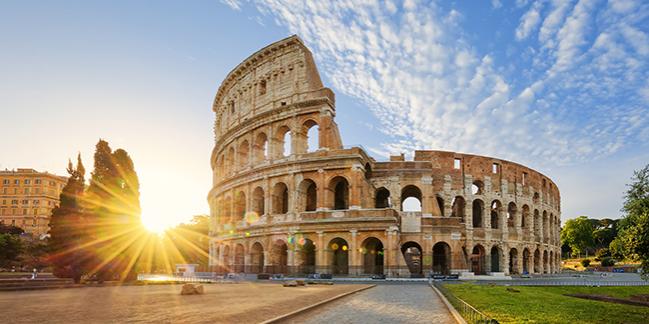 It's only been a week since Pope Francis closed out the European Society of Cardiology Congress 2016 by blessing cardiovascular research and medical care, but already the big news of the meeting is sliding off the twirled fork of my memory like a buttery strand of cacio e pepe.
I have two excuses for my quick-onset amnesia. For one, the most memorable thing about ESC's Rome edition will go down as the spectacular failure of the Fiera di Roma conference center to serve the needs of cardiology's most popular meeting—a reputation no doubt sorely tarnished this year.
The other is that despite an alluring menu of 28 "hotline" trials tackling questions that need answers, the details ultimately served up were, with a few exceptions, lukewarm or stone cold. Many used strange or surrogate endpoints. Others were underpowered, oddly designed, or of no immediate relevance to clinical practice.
What Not to Do
Arguably, the most important news of ESC 2016 came from negative and neutral trials. Prophylactic implantable cardioverter defibrillator (ICD) therapy did not cut deaths in patients with nonischemic systolic heart failure in the DANISH study. Platelet function tests, used to adjust prasugrel dose or switch patients to clopidogrel, had no effect on ischemic events or bleeding in the ANTARCTIC trial of elderly adults undergoing urgent PCI. Aggressive screening of asymptomatic atherosclerosis using whole-body vascular Doppler ultrasound (and other imaging and tests as deemed necessary) was no better at reducing death, organ failure, or ischemic events than only treating symptomatic disease in the AMERICA trial.
Then there were the trials where many people were hoping surprises might lurk and were disappointed. NORSTENT showed no differences in the trial's primary endpoint of death/nonfatal MI between modern day bare-metal stents and drug-eluting stents at 5 years, but found that DES win out for repeat revascularization rates. The findings prompted observers to say the trial had chosen the wrong primary endpoint, since reducing repeat procedures is and always has been the only thing DES had over BMS to begin with.
In the same vein, CE-MARC2 showed that the use of cardiac magnetic resonance imaging significantly reduces the likelihood of unnecessary angiography performed within 12 months in patients with suspected CAD when compared with the United Kingdom's National Institute for Health and Care Excellence (NICE) guideline-recommended clinical care, but did not—as some had hoped—prove to be any better than myocardial perfusion imaging with single photon emission computed tomography.
ENSURE-AF found that that both edoxaban and warfarin (plus enoxaparin as needed) provide low and similar rates of ischemic events and bleeding in patients undergoing electrical cardioversion for nonvalvular A-fib, but a difference in net clinical outcomes favoring edoxaban did not meet statistical significance in the trial.
Then there was PRAGUE-18, showing no difference in a range of hard endpoints, including death and reinfarction, among 1,230 mostly STEMI patients randomized to either prasugrel or ticagrelor. However, the trial was stopped prematurely and (even at its intended enrollment of 2,500 patients) was underpowered to show a meaningful difference.
"Should we even be conducting underpowered studies?" one of the hotline moderators asked in a challenge to PRAGUE-18's presenter, Petr Widimsky, MD, PhD (Charles University, Prague, Czech Republic). It is a question that could have been asked of numerous studies at ESC 2016. Widimsky, about to be ushered from the podium, just shrugged and said, "Well, we did."
Last but not least there were the "hotlines" that offered tantalizing glimpses of promising therapies but were far too small and used imaging outcomes.
DOCTORS suggested that the addition of optimal coherence tomography (OCT) to standard fluoroscopy can improve post-PCI fractional flow reserve in patients with non-ST-elevation ACS—but the generalizability of the findings, as well as their clinical import, remain unknown. EROSION, also involving OCT, tested the strategy of using antithrombotics instead of stents in ACS patients with plaque erosion, while NACIAM tried N-acetylcysteine infusion plus glyceryl trinitrate as a means to reduce infarct size and increase myocardial salvage in STEMI patients. The ripple running through the audience might well have been murmuring: come get me at the Pantheon when you've seen a difference in death/MI.
In Hindsight, Some Perspective
It's easy to complain, again, that the program chairs for these big meetings, who are hungering to attract ever more participants in a climate of reduced pharma travel support, tend to overhype trials and topics that do not (yet) deserve it. There's also the stark reality that blockbuster studies—funded by multinational corporations enrolling thousands of participants and designed to decide who lives and dies across a broad swath of the population—are increasingly rare. That's not a bad thing, some say, pointing out that medicine is getting more targeted, potentially working more precisely but in fewer people. While the cardiovascular world waits for this theory to pan out, I'm already wondering, gloomily, how to make these kinds of headlines sound exciting.
It was also easy at ESC 2016 to rail at the logistical snafus: Wi-Fi that was never there when you needed it and security checks that popped up randomly then vanished like Gucci knockoff hawkers outside the Coliseum. Citywide, there was such a paucity of taxis that the TCTMD news team elected to wake before dawn in the hopes of snagging anything on wheels that could take us out to the convention center each day. Once at the Fiera di Roma, the linear layout was so sprawling I fully expected to see Turin at one end, Naples at the other, and to be asked in French for my passport by the time we'd trekked out to the (supposedly) adjoining train station. Our first night, we lost more than an hour waiting for, crowding into, and trying to disembark the designated ESC train service, then another 60 minutes trudging the breadth of Rome to reach our hotel, waving despondently at passing cabs. Back at the convention center the next day, we suffered a press room staffed by sweet and fashionable elves with as much understanding of what journalists need to do their jobs as I do about felting slippers that curl up at the toe.
At the peak of our frustration and incredulity, we took solace in snide stereotyping. Never ask the Swiss to teach you romance, the French to mend your clocks, the Germans to make your pizza, or the Italians to host the ESC. But one week later, I'm sheepish about my jaded cynicism and sense of entitlement. My petty complaints—I see this now—do nothing to serve the larger purpose of this Congress: whittling down the legions of people who develop heart disease, improving longevity and quality of life, juggling the soaring costs of cardiovascular care against the thrill of scientific discovery, and learning when doing more might mean treating less. When trials fall short or disappoint, or leave the big questions unanswered, this still deserves my sober journalistic attention. So too do the researchers toiling to move the field forward, as well as the patients and their loved ones who in times of fear and confusion agreed to enroll in studies later deemed too dull to write up as news.
The Pope, of all people, gave me my comeuppance in his address to ESC delegates: "I am sure that as you find yourselves before this book of life with its many pages yet to be discovered, you are filled with trepidation and awe."
Despite all the ways that ESC Rome didn't quite live up to expectations, all signs point to the fact that scientific inquiry is alive and well, it's just taking smaller bites and chewing slowly. But this ESC Congress, like so many other recent conferences around the world, was another reminder that in cardiovascular medicine, shortcuts are few and the steps are many. Also, there are worse things than a twilight schlep across one of the world's greatest cities in the course of doing a job I love, and that I'm privileged to do.

Shelley Wood is Managing Editor of TCTMD and the Editorial Director at CRF. She did her undergraduate degree at McGill…
Read Full Bio