No Worse COVID-19 Prognosis With ACE Inhibitors, ARBs: 'Living' Review Suggests
It remains to be seen whether the drugs increase the likelihood of infection or whether they may in fact be helpful treatments.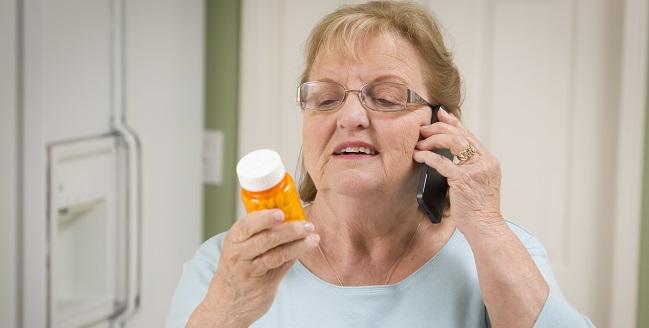 Patients on long-term therapy with ACE inhibitors and ARBs are not at increased risk for a poorer COVID-19 prognosis, according to a new analysis of the limited evidence to date. However, the data are less conclusive on whether use of these drugs is associated with a greater likelihood of a positive SARS-CoV-2 test result and—an even greyer area—whether they might be useful in the treatment of COVID-19.
In the early weeks of the COVID-19 outbreak, there was initial speculation that use of renin-angiotensin-aldosterone system (RAAS) inhibitors might worsen patient prognosis because the ACE2 receptor is thought to be the point of entry for the virus into host cells. Also, hypertension and diabetes kept reappearing as common comorbidities of infected patients. The concerns prompted multiple cardiovascular societies to advise against making changes to ACE inhibitor/ARB prescriptions in patients who need them. Since then, new observational evidence has emerged showing no increased risk of COVID-19 associated with their use and potentially even benefit in hypertensive patients.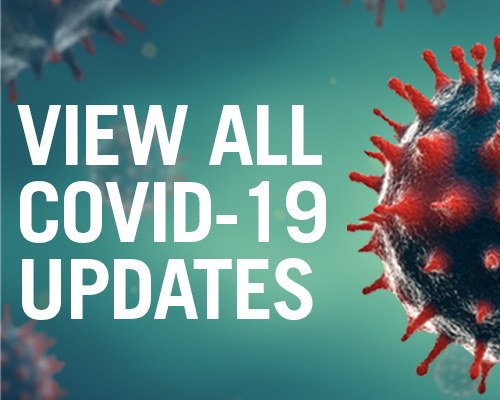 "One of the things that's been remarkable about this whole experience is that everything COVID-related has moved so fast," said Devan Kansagara, MD (VA Portland Health Care System, OR), senior author of the "living systematic review" published online last week ahead of print in the Annals of Internal Medicine. "When we first responded to the World Health Organization with a draft, there was one study, and by the time we had submitted revisions to Annals, there were 14 studies. We had gone from essentially a lack of evidence to really say anything, to now feeling confident that it is very unlikely that these medications are associated with more severe illness."
Kansagara told TCTMD that his team, led by Katherine Mackey, MD (VA Portland Health Care System), plans to complete ongoing weekly literature searches on the topic and update their report monthly with any new or updated conclusions. So far, they have gathered evidence from 14 observational studies of more than 23,000 adults with COVID-19. Notably, many of these were small and did not adjust for confounders.
While the question of whether ACE inhibitors and ARBs lead to a worse COVID-19 prognoses has firmly been answered in the negative, two other questions remain, they write. First, do these therapies increase the risk of a patient acquiring a SARS-CoV-2 infection?
"We have found a growing evidence base suggesting that those drugs are not associated with an increased risk of being diagnosed with COVID illness, but we gave that a moderate certainty evidence rating, leaving room for new studies to emerge," Kansagara explained. "One of the gaps there is we don't have really any information on whether or not it increases the risk of asymptomatic carriage of the virus or mildly symptomatic disease because [in] most of the studies to date, most of the people that have been included would have been tested because of symptoms. So that's one caveat, but we think it is unlikely that there will be an association."
We rarely get these sorts of questions where we go from nothing to a fairly certain answer in the space of a few weeks. Devan Kansagara
Secondly, is there potential for RAAS inhibitors to actually treat COVID-19 infections? "There's an entirely different set of basic science speculation that these drugs, especially angiotensin receptor blockers, might actually help reduce the likelihood of severe illness and could be a valuable treatment," he said. "There are a number of trials ongoing to test that hypothesis, and we don't have the results of those yet."
Ongoing treatment studies have the biggest potential for surprise, according to Kansagara. He knows of three that are currently randomizing patients to either continue or stop RAAS inhibitors while hospitalized for COVID-19. "It'll be interesting to see what those show. But I think in terms of the speculation about whether or not people should prophylactically stop ACE inhibitors or ARBs as outpatients, we feel fairly comfortable that that question has been answered for the time being, in that patients probably should not stop those medications."
And for physicians considering putting patients on new prescriptions of these drugs, Kansagara said those should proceed as before.
"We rarely get these sorts of questions where we go from nothing to a fairly certain answer in the space of a few weeks," he concluded. "There are so many other COVID-related questions out there that we still really don't know much about at all. . . . With some of these questions, I think we can probably start to turn our attention elsewhere with COVID."

Yael L. Maxwell is Senior Medical Journalist for TCTMD and Section Editor of TCTMD's Fellows Forum. She served as the inaugural…
Read Full Bio
Disclosures
Mackey and Kansagara report no relevant conflicts of interest.