Novel MultiPulse Therapy for Terminating AF Passes Feasibility Hurdle
This first-in-human study lays the groundwork for a less-painful, implantable device for patients with paroxysmal AF.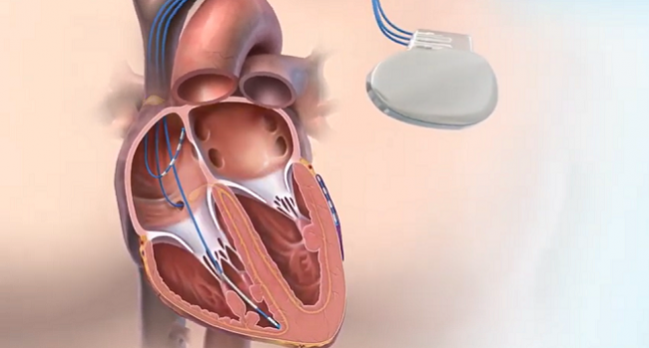 Delivering a sequence of pulses with low energy and low voltage may be a safe and effective—and relatively painless—way to get patients with paroxysmal atrial fibrillation (AF) back into sinus rhythm, according to a first-in-human feasibility study of MultiPulse Therapy (MPT; Cardialen).
The approach, tested in patients undergoing catheter ablation, terminated induced AF within 20 seconds in 71% of cases, researchers led by Fu Siong Ng, PhD (National Heart & Lung Institute, Imperial College London, England), report.
Of note, "MPT effectively terminated AF at voltages and energies known to be well tolerated or painless in some patients," they write in a paper published online ahead of print in JACC: Clinical Electrophysiology. "Our results support further studies of the concept of implanted devices for early AF conversion to reduce AF burden, symptoms, and progression."
The idea is not new, as implantable atrial defibrillators came to market in the 1990s, senior author Igor Efimov, PhD (George Washington University, Washington, DC), pointed out to TCTMD. The devices were effective, but the high-energy shocks were too painful. Some patients likened it to be being kicked in the chest by a mule, Efimov recounted.
That's where MPT comes in, he said. Most existing defibrillator technology delivers a biphasic shock, whereas MPT replaces that with a sequence of pulses tailored to the specific atrial or ventricular arrhythmia being treated. Efimov said preclinical studies in a number of animal models demonstrated that MPT can terminate arrhythmias using much less energy than is typically required—100-fold less for ventricular tachycardia and about tenfold less for AF, Efimov said.
This new study represents the translation of that research into humans. It included 42 patients (median age 60.5 years; 79% men) who underwent catheter ablation for paroxysmal AF at six centers—three in the Czech Republic and one each in France, the United Kingdom, and the United States. Before the ablation procedure, electrode catheters were placed in the coronary sinus and right and/or left atrium for recording and delivery of MPT after AF was induced. The results focus on 14 patients in the efficacy phase of the study.
MPT terminated AF within 20 seconds of delivery in 71% of cases, on both a per-patient and per-episode basis. The lowest median energy used was 0.36 J and the lowest leading-edge voltage was 42.5 V. In all, 38% of terminations occurred within 2 seconds of MPT delivery.
When MPT was compared with scenarios in which no MPT was delivered for more than a minute, both single and multiple MPTs were associated with higher termination rates within 60 seconds compared with the controls (73% and 72% vs 22%). That suggests "MPT causally contributed to AF terminations," the authors say.
In terms of safety, there were 11 adverse events, all but one related to delivery of the therapy. Of the therapy-related events, eight (in five patients) involved delivery of MPT when the patient was in sinus rhythm, which sparked AF anew. The other two events (in one patient) were induced ventricular fibrillation; it lasted less than 5 seconds in one case and required a transthoracic defibrillation shock in the other.
There was no formal assessment of pain tolerance because the patients were under either general anesthesia or deep sedation for the ablation. The authors say, however, that the energy applied is possibly below the pain threshold for humans. "Even if the MPT is perceptible, the energies and voltages are below the reported tolerability thresholds," they add.
Efimov said there are two potential ways forward to bring MPT to clinical use. First, it could be incorporated into redesigned implantable cardioverter-defibrillator (ICD) or cardiac resynchronization therapy-defibrillator (CRT-D) devices for patients who require treatment of both atrial and ventricular arrhythmias.
Alternatively, for patients who require treatment for atrial arrhythmias only, MPT could be delivered via a stand-alone implantable device, which has not yet been designed. Based on feedback from clinical electrophysiologists indicating the desire for a "safety net," Efimov said, such a device could have the capability of delivering a traditional high-energy, biphasic shock in case MPT cannot correct the issue.
For now, the next steps in the development of MPT will be to demonstrate efficacy in a larger patient population and to start thinking about building an implantable device, Efimov said.
MPT "makes electrotherapy a viable option for implantable device therapy of atrial fibrillation," Efimov said, noting that the number of Americans with AF is projected to reach 15 to 16 million by 2050. "But also perhaps our therapy will be unique in treating combined disorders—both atrial and ventricular—because this patient population is also currently growing."

Todd Neale is the Associate News Editor for TCTMD and a Senior Medical Journalist. He got his start in journalism at …
Read Full Bio
Disclosures
The study was supported by Cardialen Inc, Medtronic, and the National Heart, Lung, and Blood Institute of the National Institutes of Health.
Ng reports support from the National Institute for Health Research (NIHR), the British Heart Foundation, the Imperial College Centre for Cardiac Engineering, and the NIHR Imperial Biomedical Research Centre, as well as consulting agreements with Cardialen.
Efimov reports having consulting agreements with and being a shareholder of Cardialen.