One in Five Acute MI Patients Drop Statins Within 2 Years
New data reinforce an old story: the patients with the most to gain frequently stop taking high-intensity statins.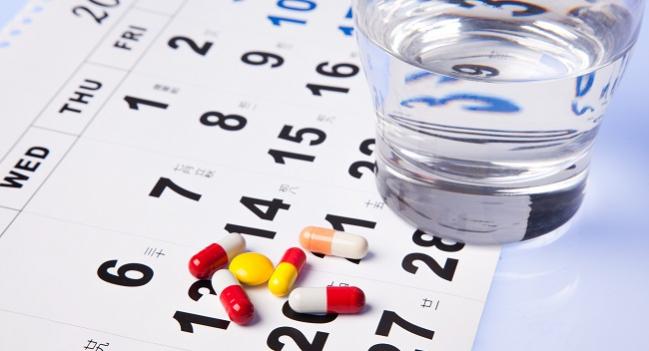 Two years after an acute MI, nearly one in five elderly Medicare patients have discontinued high-intensity statin therapy, a new analysis shows. Additionally, a large proportion of these acute MI patients are not adequately adhering to high-intensity statins, with 19.1% of patients considered to have low adherence to treatment at 2 years.
African-Americans, Hispanics, and those newly prescribed high-intensity statin therapy were less likely to be highly adherent to treatment. In contrast, patients with dual Medicare/Medicaid coverage, those with more visits to the cardiologist, and those who participated in cardiac rehabilitation after their acute MI were more likely to properly take their guideline-recommended medication.
The identification of these characteristics associated with continuing statin therapy "could inform interventions to reduce the residual cardiovascular risk after MI," lead investigator Lisandro Colantonio, MD (University of Alabama, Birmingham), and colleagues write in the April 19, 2017, issue of JAMA Cardiology.
James Underberg, MD (NYU Langone Medical Center, New York, NY), who wasn't involved in the study, said the analysis reiterates the well-known story that high-risk patients are being undertreated. And while the data aren't surprising, they are important, he said.  
"The high-potency statins are now all generic and we know based on guidelines and recommendations they are a reasonable first-step in these patients yet they're not being used in half the patients, for whatever reason," said Underberg. "They're being used, but patients aren't staying on them. That's a shame, because I think this is a very cost-effective method to reduce recurrent events in a high-risk population. So trying to understand the problem and to improve it would be a very cost-efficient way to improve [secondary] prevention."
Atorvastatin and Rosuvastatin Branded Medications at the Time
In 2013, the American College of Cardiology and American Heart Association (ACC/AHA) altered their treatment guidelines, shifting the emphasis from LDL cholesterol targets to treatment with either a moderate- or high-intensity statin based on the patient's 10-year risk profile. For patients 75 years and younger with coronary heart disease, a high-intensity statin is recommended while a moderate-intensity statin is considered reasonable for those older than 75 years. A high-intensity statin is a dosage shown to reduce LDL cholesterol levels by at least 50% in clinical trials, while a moderate-intensity statin would reduce LDL cholesterol by 30% to 50%.
The Medicare analysis included 29,932 beneficiaries aged 66 to 75 years and 27,956 older than 75 years who were hospitalized for acute MI between 2007 and 2012. All patients filled a prescription for atorvastatin 40-80 mg and rosuvastatin 20-40 mg—the two high-intensity statins—within 30 days of discharge.
Among the patients aged 66 to 75 years, less than 60% continued taking a high-intensity statin with high adherence at 6 months (defined as at least 80% of days covered by their prescription), while 8.7% were down-titrated to a low- or moderate-intensity statin with high adherence. At 6 months, 17.3% of these acute MI patients had low adherence to high-intensity statin therapy and 12.4% had discontinued their LDL-lowering drug altogether. At 2 years, just 41.6% of patients aged 66 to 75 years were highly adherent to high-intensity statin therapy and 18.8% had stopped treatment completely.
Even among acute MI patients highly adherent to treatment at 6 months, just 64.0% were reported to have high adherence at 2 years while 11.1% had stopped treatment.
For patients older than 75 years, adherence and drug discontinuation rates was similar to the younger cohort. At 6 months and 2 years, respectively, 57.0% and 39.1% remained on high-intensity statin therapy with high adherence. In contrast, 13.9% and 22.0% of those 75 years and older had discontinued treatment at 6 months and 2 years, respectively.
To TCTMD, Underberg noted the study includes older patient data and that high-intensity statins were not specifically recommended between 2007 and 2012. At the time, the ACC/AHA guidelines recommended physicians treat high-risk patients to an LDL target of less than 100 mg/dL (or less than 70 mg/dL for very high-risk patients).
As to why patients were undertreated in the present analysis, Underberg said he can only speculate. Over the study period, both atorvastatin and rosuvastatin were branded medications (atorvastatin and rosuvastatin came off patent in late 2011 and 2016, respectively). "It's also a Medicare population, so I expect an older population who are at greater risk for side effects and drug-drug interactions," he said. "They have more comorbidities and may be less likely to tolerate high-intensity statins."
The researchers note that the risk of recurrent events is high after an MI, but previous studies have shown that less than 30% of Medicare beneficiaries fill a prescription for high-intensity statin therapy 90 days after a coronary heart disease-related hospitalization. They point out that follow-up visits with a physician, including cardiac rehabilitation, can assess medication adherence and assess limiting factors, such as adverse effects, perceived lack of efficacy, and cost.

Michael O'Riordan is the Associate Managing Editor for TCTMD and a Senior Journalist. He completed his undergraduate degrees at Queen's…
Read Full Bio
Sources
Colantonio LD, Huang L, Monda KL, et al. Adherence to high-intensity statins following a myocardial infarction hospitalization among Medicare beneficiaries. JAMA Cardiol. 2017; Epub ahead of print.
Disclosures
Colantonio and Underberg report no relevant conflicts of interest.