ORBITA Deep Dive Highlights Treatment Choices, Social Media, and Ethics
Rasha Al-Lamee challenged the EuroPCR audience to guess whether a patient received PCI or placebo based on changes in symptoms at 6 weeks.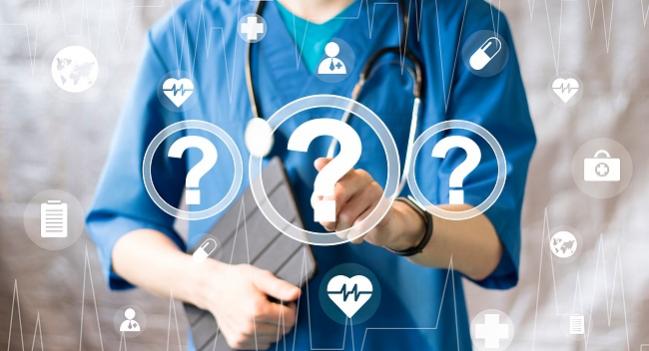 PARIS, FRANCE—No cardiology meeting, particularly one devoted to interventional procedures, would be complete without a dissection of last year's ORBITA trial, the sham-controlled study of PCI in the treatment of stable angina.
EuroPCR 2018 was no different, with a panel of experts including lead ORBITA investigator Rasha Al-Lamee, MBBS (Imperial College London, England), wrapping up the meeting with a deep dive into the trial. The session also took a look at how social media, which served as a platform for debate that at times turned heated following last year's ORBITA presentation at TCT 2017, has changed the dissemination of new medical data.
Mirvat Alasnag, MD (King Fahd Armed Forces Hospital, Jeddah, Saudi Arabia), who was tasked with introducing ORBITA to the EuroPCR audience, said that outlining the trial and its findings was hardly necessary at this point. Instead, she focused on the headlines generated from the study, including those that got under the skin of interventional cardiologists.
"You have the sensationalism from the New York Times, where they told people that stents don't work," said Alasnag. "It was our job as part of the interventional community to correct that [misconception], and to address the public and to tell them, 'No, if you're having a STEMI, by all means go to emergency room for a stent. There is a survival and mortality benefit in that.'"
For Alasnag, the fact that ORBITA has been discussed so extensively online, as well as at every cardiology meeting to date, shows clinicians take their responsibility very seriously when it comes to treating patients with stable angina and other conditions. Exchanging medical information via social media, particularly Twitter, is also an important new way physicians "consume science" in the modern age, she said.
"Let's think about it: an otherwise small trial with 200 patients conducted over a 6-week period really would have died down very soon afterwards," said Alasnag. In the past, the study would have resulted in several letters to the editor of the Lancet, where the study was published, but instead the #ORBITA conversation continues to this day. The debate has "turned ugly" in some circumstances, and physicians need to remember to "respectfully" critique clinical trial methodology and study findings, she said. 
Davide Capodanno, MD, PhD (University of Catania, Italy), who spoke during the session, said the ORBITA investigators were very balanced in their TCT presentation of the data and in their Lancet paper, but that the social media response was another story. Many physicians, he said, were particularly irked not only by the news headlines, but also by the accompanying editorial, which called the trial the "last nail in the coffin for PCI in stable angina."
Both Capodanno and Alasnag pointed out that ORBITA compared PCI against medical therapy in patients with single-vessel disease and stable angina, a fact that was either overlooked or ignored in much of the ensuing brouhaha. 
"The majority of our patients are actually acute coronary syndrome patients, whether it's STEMI or NSTEMI, making ORBITA not applicable to that group of patients," said Alasnag. "We also see a lot of patients with multivessel disease, and once again, ORBITA is not the trial we base our decisions on for those patients." 
Clinical Case From ORBITA
Speaking at EuroPCR, Al-Lamee highlighted a representative case from the ORBITA trial, one she dug up after the trial was published and investigators were unblinded. Based on the patient's symptoms before and after treatment in the trial, she asked the audience whether they thought the patient had been treated with the sham procedure or had received PCI.
The case: a 60-year-old male accountant who as an active runner and gym member, but who presented with chest tightness that occurred every time he walked uphill or ran for only 6 or 7 minutes (Canadian Cardiovascular Society [CCS] class III). Seen in a rapid-access chest pain clinic, the man went on to have a positive exercise test, where he also developed chest pain similar to his typical angina symptoms after 5 minutes. The chest pain was relieved after resting for 2 or 3 minutes. The patient was started on aspirin, bisoprolol, and atorvastatin and then recommended for coronary angiography. On the angiogram, there was a single, tight proximal LAD lesion with a fractional flow reserve of 0.59.  
Meeting the ORBITA inclusion criteria, the patient was recruited into the trial and, based on the study protocol to uptitrate and optimize medication, was prescribed amlodipine 5 mg and had the bisoprolol increased to 10 mg. He couldn't tolerate other antianginal medications, including nitrates or nicorandil, because of headaches. Al-Lamee noted that after being optimized on medical therapy, but before being randomized into one of the two treatment arms, the man returned to Zumba class, telling her that he felt good enough to be active again.
"It was at this point I thought, 'Oh god, I don't think this trial is going to be positive for angioplasty,'" she said. "I couldn't believe this level of symptomatic relief in this patient."
By the time of prerandomization screening, the patient had shifted to CCS angina class II and an exercise duration of 875 seconds. His quality-of-life (QoL) scores were slightly improved from when he first presented to hospital, but his physical limitation scores were much the same.
Six weeks after being randomized to placebo or PCI, follow-up data revealed a CCS angina score of 0, significant improvements in QoL and physical limitation scores and an exercise duration time of 980 seconds.
Most Signs Point to PCI, Except Stress Echo
So what treatment did he receive? Placebo, it turns out.
During the presentation, Al-Lamee noted dobutamine stress echocardiography revealed significant ischemia in the LAD. "The only thing that would have told you he wasn't randomized to placebo was potentially the stress echo," she said. "Everything else got better. If you saw him in clinic, you'd have thought he would have had the stent."
Given all the baseline information, and even though symptoms went away after optimizing medical therapy, Al-Lamee, as well as others, pointed out the proximal LAD lesion looked almost "subocclusive on angiography." On the basis of the angiogram, plus the evidence of ischemia and anginal symptoms on stress testing, typical treatment for such a patient would include PCI.
"For my diagnostic/therapeutic pathway, once we have these kind of symptoms, documented in a treadmill test, and now we have this stress echo with a clear documentation of ischemia in a regional part of the heart, the likelihood of a significant stenosis is extremely high," said panelist Michael Haude, MD, PhD (Städtische Kliniken Neuss, Germany). "This patient probably goes to the cath lab and once he gets the angiogram, one like you showed us, I personally believe he'd be treated [with PCI]."
Alasnag, who practices in a tertiary care center, echoed that sentiment, noting that clinicians there would take the patient off the cath lab table to discuss options with the heart team if they observed evidence of multivessel disease.
"We tell the patient if we do put a stent in, the aim is not mortality reduction," said Alasnag. "We're clear about that, and a lot of our patients are shocked. There is a misconception with the public because they assume you are reducing their mortality. In spite of telling them that, the majority of them do consent because they do not want to be walking around with a significant lesion."
As reported previously, 85% of patients underwent PCI after the completion of the trial. These patients had a choice to undergo PCI and many of them, including the highlighted case, opted to do so. With the 60-year-old accountant, while he had no symptoms at 6 weeks, he was limited by fatigue, so much so that his wife thought he might be having an affair.
"So of course the patient chooses a stent," said Al-Lamee. "He wants to come off the beta-blocker. He wants a stent. He knows there's a reduction in the blood supply to his heart."
Is a Sham-Controlled Trial Ethical?
During the session, Al-Lamee noted the researchers were initially worried the ethics committee—made up of scientists, physicians, and lay members of the public—wouldn't approve ORBITA, but it turns out they understood the current gaps in knowledge regarding PCI in stable angina.
"The ethics of performing a sham-control trial boil down to whether it's reasonable to ask the question," said Al-Lamee. "If it's unreasonable to ask the question, for example, if you already have a mortality or MI benefit for angioplasty, you'd never do a sham-control trial. That would be unethical."
The panelists pointed to the CABANA trial, a randomized study that tested whether catheter ablation of atrial fibrillation reduced hard clinical events compared with medical therapy (it did not). Alasnag noted that to nonelectrophysiologists, the trial looked extremely reasonable, especially since the primary reason for ablation is to reduce symptoms of atrial fibrillation and improve quality of life. She urged interventional cardiologists to get outside their "comfort zone" and to ask hard questions such as those asked in ORBITA.
"If you don't prove a hard endpoint benefit, and you're left with symptomatic or subjective endpoints as your primary [reason] for the therapy, then I think it's absolutely relevant to consider sham control," added Al-Lamee. "That's for all established therapies or for new therapies."
Felix Mahfoud, MD (Saarland University Hospital, Homburg, Germany), who has conducted sham-controlled trials with renal denervation for the treatment of hypertension, noted that the true therapeutic effect of any treatment contains both a physical and placebo effect. ORBITA, as well as other sham-controlled trials, separate the two effects so physicians can isolate the treatment's—whether it's PCI or renal denervation—true physiological effect.
The ORBITA investigators are already considering their next trial, one that will likely include longer follow-up to determine if placebo effect attenuates over time, as well as patients with multivessel disease.

Michael O'Riordan is the Associate Managing Editor for TCTMD and a Senior Journalist. He completed his undergraduate degrees at Queen's…
Read Full Bio
Sources
Alasnag M, Haude M, Al-Lamee R, Capodanno D, and Mahfoud F. Will ORBITA change my clinical practice? Presented at: EuroPCR 2018. May 25, 2018. Paris, France.
Disclosures
Al-Lamee reports receiving speaker's honoraria from Philips Volcano.
Haude reports receiving grant/research support from Biotronik and honoraria/consulting fees from Abbott, Biotronik, Cardiac Dimensions, OrbusNeich, and Philips Healthcare.
Mahfoud reports receiving research support from Deutsche Hochdruckliga and Deutsche Gesellschaft fur Kardiologie and receiving speaker honoraria and consultancy fees from Medtronic and ReCor Medical.