Patients in PCI Trials Vary Around the World, With Women Still Underrepresented
In many situations, physicians need to extrapolate data from studies conducted mainly in men to decide on clinical care for women.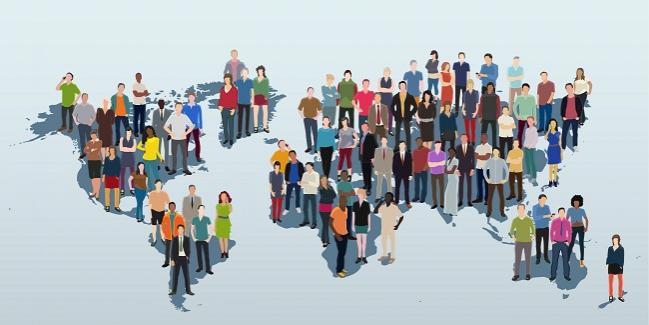 Clinical trials of PCI performed around the world vary in the types of patients they enroll, making it difficult to interpret results across different populations, according to new research.
North American studies, for example, enroll more patients with hypertension and hyperlipidemia, while studies conducted in Asia are more likely to enroll patients with diabetes and individuals who smoke. Not surprisingly, patients included in North American and European studies also had a higher body mass index than patients enrolled in Asian studies.
"Interventional cardiology is clearly globalized, and we all follow studies from major meetings like TCT, EuroPCR, or China Interventional Therapeutics," said senior investigator Mladen Vidovich, MD (University of Illinois, Chicago). "The trials are being presented and you come back from some of these meetings, or international colleagues return home, and you try to apply the data to your population and [the studies] might not be entirely applicable. There are clearly major differences in terms of who gets enrolled in a PCI trial." 
Published September 8, 2017, in the American Heart Journal, the new analysis includes 701 studies of PCI conducted between 1990 and 2014. Of these, 135 studies were performed in North America, 403 in Europe, and 163 in Asia.
Globally, North American trials included more female participants than European and Asian studies. Women made up approximately 28.7% of participants in North American studies, 25.6% of those in Asian studies, and 23.5% of those in European trials. Interestingly, the number of female participants enrolled in PCI studies remained stable over time.
"What really struck me were the sex differences," said Vidovich. "The US does enroll the lowest percentage of male patients, but this hasn't changed over the study period. Over more than 20 years, we see very flat numbers in terms of the enrollment of women."
Vidovich pointed out that approximately 30% of patients enrolled in Asian studies had diabetes mellitus and 38% were smokers. In North American PCI trials, nearly two-thirds of patients had hypertension and dyslipidemia. Over time, the rates of hypertension and diabetes increased in all regions, while the number of smokers enrolled declined in North America. The number of enrolled patients with dyslipidemia increased in Europe and North America, but not in Asia. All regions enrolled older patients over time.
"It's important to really take this into account when you try to compare studies, and this is particularly important when you look at meta-analyses," said Vidovich, referring to the changes in studies over the years. "They include different studies looking at various outcomes, but you're really comparing different baseline patient populations."  
We're extrapolating clinical care on data that isn't there. Mladen Vidovich
In terms of the reasons for the global variation in patient characteristics, Vidovich and colleagues note that insurance status, socioeconomic factors, and differences in healthcare systems all affect participation in clinical trials. In the United States, for example, insurance coverage is a strong predictor of participation in cancer studies. He added that the National Heart, Lung, and Blood Institute requires the inclusion of female patients so that investigators can tease out whether the intervention studied affects men and women differently. This likely explains why more women tend to be included in North American studies, he said.
Based on their findings, the researchers conclude that greater efforts are needed to balance gender enrollment in clinical trials, as well as other underrepresented populations. "We need to enroll more women to get answers," said Vidovich.
In many instances, he added, "we're extrapolating clinical care on data that isn't there."

Michael O'Riordan is the Associate Managing Editor for TCTMD and a Senior Journalist. He completed his undergraduate degrees at Queen's…
Read Full Bio
Disclosures
Liu E, Hsueh L, Kim H, Vidovich M. Global geographical variation in patient characteristics in percutaneous coronary intervention clinical trials - a systematic review and meta-analysis. Am Heart J. 2017;Epub ahead of print.