Possible Antithrombotic and Anti-inflammatory Therapies for COVID-19
One of the major questions to answer will be the optimal anticoagulation strategy in patients with COVID-19, say experts.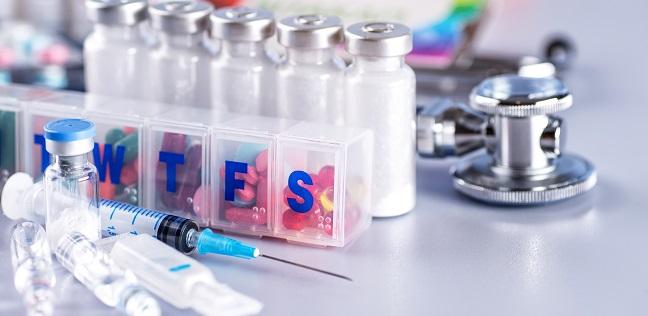 There's little in the way of data from randomized, controlled trials that could support clear-cut recommendations, but an international collaborative group has done their best to summarize the wide range of potential treatment options for patients with COVID-19 given the distinct inflammatory and thrombotic activity seen with this infection.
The different treatments encompass anticoagulants, including different intensities of unfractionated or low-molecular-weight heparin; fibrinolytic therapy; antiplatelet agents such as aspirin, ticagrelor, and dipyridamole; drugs targeting inflammation, including immunomodulators and activated protein C; and different hemostatic-modulating agents such as antithrombin and thrombomodulin.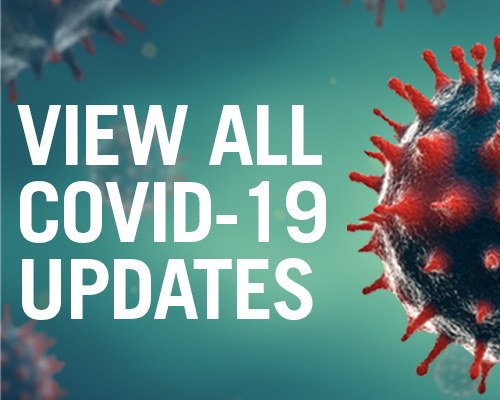 "We've been hearing from clinicians and investigators trying to throw different ideas and different agents [at COVID-19], to either explore treatments for their own practice or for research purposes," lead author Behnood Bikdeli, MD, MS (NewYork-Presbyterian/Columbia University Irving Medical Center, New York, NY, and Yale Center for Outcomes Research and Evaluation, New Haven, CT), told TCTMD. "There was a long list of different medications and we thought it was time to systematically go over all of them, their pros and cons. What are the potential advantages? What are the potential drawbacks? And how do we navigate this long list to come up with a priority list of agents to be explored further?"  
The new review by the Global COVID-19 Thrombosis Collaborative Group, led by Bikdeli and Mahesh Madhavan, MD (NewYork-Presbyterian/Columbia University Irving Medical Center), was published online May 30, 2020, in Thrombosis and Haemostasis. The new report expands on the group's first publication in late April highlighting the growing awareness that COVID-19 may predispose patients to arterial and venous thrombotic disease.
While the inflammatory aspect of COVID-19 has long been recognized, it took time for physicians to realize there was a heightened risk of thrombotic events, which may be as high as 25% to 30%, particularly in critically ill patients, beyond what would be expected in patients with an acute medical condition. Several epidemiologic studies, as well as a series of autopsy reports, have only strengthened the link.
"At this point, it is the prevailing thought that thromboinflammation is one of the hallmarks of the disease," said Bikdeli.
Unfortunately, there are limited data available to determine the best antithrombotic regimen to improve outcomes in patients with COVID-19 without evidence of thrombosis. The optimal dose of prophylactic therapy is also a major question mark. Several societies have provided recommendations on different treatments, but the recommendations aren't uniform, said Bikdeli. "It was in this context of heterogeneity of ideas and recommendations that we thought perhaps the best solution would be to form a collaborative group to reach consensus where there was data," he said. "In situations where there was discrepancy with limited data, the goal was to try to build consensus" amongst the large, international group of experts.
Different Heparin Strategies
In their review, Bikdeli, Madhavan, and colleagues describe the various drugs that have the potential to help patients with COVID-19, some of which are currently under study. Unfractionated and low-molecular-weight heparin are the most frequently used parenteral anticoagulants, and in addition to their antithrombotic capacity, these agents may have anti-inflammatory and antiviral properties.
For patients hospitalized with COVID-19, including those in and outside the ICU, prophylactic heparin-based therapy is recommended. There are at least eight trials underway testing the optimal intensity of anticoagulation, ranging from prophylactic to intermediate to full therapeutic dosing. At their center, Sahil Parikh, MD, along with Madhavan, Bikdeli, Sanjum Sethi, MD, MPH, and study chair Ajay Kirtane, MD (all from NewYork-Presbyterian/Columbia University Irving Medical Center), are currently testing an intermediate-dosing strategy in the IMPROVE-COVID study.   
"With the intermediate-dose of heparin, which is a little higher than the dose we typically give for just prophylaxis but is lower than the therapeutic dose, the hypothesis is that it might potentially reduce the excess thrombotic events but the dose would be less likely to cause catastrophic bleeding events in excess of what we typically see with prophylactic dosing," said Bikdeli.
Off-label fibrinolytic therapy has also been reportedly used in the treatment of severely ill patients with acute respiratory distress syndrome (ARDS) secondary to COVID-19. Bikdeli stressed that these agents place patients at a very high risk for bleeding—somewhere between a 1% and 3% absolute risk of intracranial bleeding and a 10% or higher risk of major bleeding—and while there are empiric reports of patient improvement, this strategy is not based on any solid clinical evidence.
The paper highlights the current state of evidence supporting further investigation of the various pharmacological agents across the range of COVID-19 patients, suggesting that direct oral anticoagulants (DOACs), aspirin, P2Y12 inhibitors, and dipyridamole are potential drugs for research in asymptomatic patients who tested positive for SARS-CoV-2 and in patients with COVID-19 managed as outpatients. For hospitalized patients, other research options include danaparoid, which is a low-molecular-weight heparinoid, fondaparinux, sulodexide, and hemostatic-modulating agents.
To TCTMD, Bikdeli said there are two other important subgroups of patients who deserve particular study: 1) patients with COVID-19 never requiring hospitalization and 2) patients with COVID-19 who had a short hospitalization and were discharged. These patients, he said, may require an extended short course of anticoagulation. Traditionally, the recommendation has been to use DOACs, and there are at least two trials exploring this treatment option. Another option is dipyridamole, he said, noting that researchers at the University of Michigan have currently initiated a study—called DICER—to determine if it might be useful for preventing the exacerbation of COVID-19.
Bikdeli noted that the number of COVID-19 cases seems to be declining in many regions, including the United States, and there may be practical challenges for enrolling patients in the randomized trials. However, he is optimistic that in the coming months there will be more data available to guide clinical practice. "From a personal experience, I think the pace in which trials were designed was a lot quicker than the traditional trials," he said. "It's just that the disease epidemiology has such a rapid turnout, it's been hard to keep up with it."

Michael O'Riordan is the Associate Managing Editor for TCTMD and a Senior Journalist. He completed his undergraduate degrees at Queen's…
Read Full Bio
Disclosures
Bikdeli reports that he is a consulting expert, on behalf of the plaintiff, for litigation related to a specific type of inferior vena cava filters.