Primordial Prevention Before End-stage CVD: Experts Call for a Fresh Focus
The ideal intervention for children or young adults remains elusive, but decades of data will be needed, says Reza Mohebi.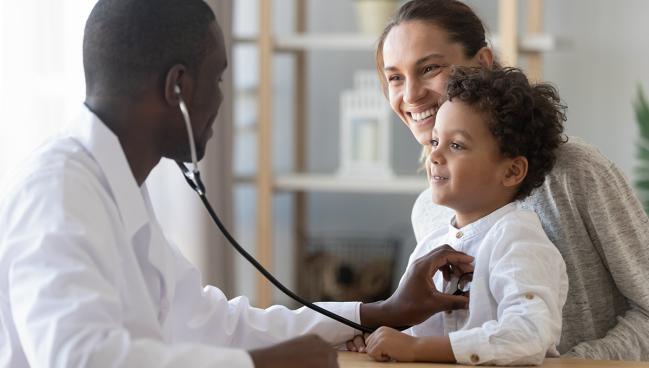 BOSTON, MA—As the prevalence of cardiovascular disease grows over time, priorities in innovation need to shift toward primordial prevention and addressing risk factors in children and young adults before these individuals reach the point of end-stage disease, according to experts who spoke during today's MedTech Innovation Forum at TCT 2022.
With an expected 42.8% increase in prevalence of ischemic heart disease over the next four decades and wide racial and ethnic disparities, Reza Mohebi, MD (Massachusetts General Hospital, Boston), stressed the focus should be on preventing risk factors from developing, particularly in young people. He estimated, for example, that about 70% of all adults have abnormal LDL levels.
The American Heart Association's Life's Essential 8 are good starting points for interventions, but for widespread improvement, there may be a need to target people at earlier stages in life, he said.
"It takes a couple of decades for [children] to build the plaques that will eventually lead to cardiovascular disease," Mohebi explained, adding that at a certain point, these levels cannot be drastically lowered by diet and exercise alone. "There needs to be an intervention, and the outcome of this intervention is unknown. So that's why we need decades of follow-up with children to see the effects."
What this intervention might be remains to be seen, but ideally, it would not involve a daily pill, mostly because it would be hard to find child volunteers who would readily participate in a trial, Mohebi said. "Currently, our only option is statins, which you need to take daily. I would lean toward developing a treatment that you can get once a year, every 5 years."
He emphasized that while trials that focus on end-stage disease typically only need 1-2 years to show a difference in treatments, it will require decades of data to test interventions on children who will mostly be healthy at baseline.
Session co-moderator Mariell Jessup, MD (University of Pennsylvania School of Medicine, Philadelphia), asked about which specific risk factors should be addressed starting at an early age, even in young adults if not pediatric patients. "If we can't give drugs to everybody," she said, "what else can we do? Can everybody get a Fitbit and they start to exercise? Is physical activity a powerful risk factor? Or can we get some sort of dietary technology that will help us prevent cardiovascular disease?"
Physical activity is at the core of prevention, Mohebi replied. "If I could fit all the benefits of cardiovascular medicine in one pill, I would say be active. Physical activity has tremendous cardiovascular benefits."
But ultimately, he continued, if LDL remains less than 80 mg/dL, "even if they have diabetes, if they have high blood pressure, they will not develop atherosclerosis. In the future I think if we come up with a vaccine or one-time treatment that can lower our lifetime LDL that would be a good solution."
"The one variable in this entire conversation that we haven't talked about [regarding the] burden of cardiovascular disease, . . . is the biology of aging," said co-moderator Clyde Yancy, MD (Northwestern Memorial Hospital, Chicago, IL). "Atherosclerosis is a phenomenon of aging, as is cancer in older adults. One begins to wonder as we see these population trends, is there a way we can think about aging not as a chronological issue but as physiological issue?"
"Aging definitely will play a significant role, but this is because atherosclerosis will take a long time to develop," Mohebi responded. "If we stop the atherosclerosis, the aging may not play as significant of a role."
Panelist Haider Warraich, MD (Brigham and Women's Hospital, Boston, MA), pointed out that while life expectancy has increased over time, living longer is not the ultimate goal. "The ultimate goal is not just living longer but doing things that [people] like to do in their life," he said. "The goal of leveraging a world without atherosclerosis is to limit the disability that people face from it."
Jessup called the session "a wake-up call for all of us that we need to shift our priorities to an earlier age."
To be successful at building large-scale preventative change, Mohebi urged cardiologists to "engage more with the society."
"There's a disconnect between society, trust in science, and the population. We need to convince our public health policy makers, our governments, that we need to do something about this—we need to use our voice," he said.

Yael L. Maxwell is Senior Medical Journalist for TCTMD and Section Editor of TCTMD's Fellows Forum. She served as the inaugural…
Read Full Bio
Sources
Mohebi R. Changes in disease patterns and demographics in cardiovascular disease: time to re-evaluate innovation priorities? Presented at: TCT 2022. September 16, 2022. Boston, MA.
Disclosures
Mohebi reports no relevant conflicts of interest.