Pulsed-Field Ablation System Performs Well in Paroxysmal AF
The findings come as part of a wave of pulsed-field ablation data expected to change the field in the coming years, say experts.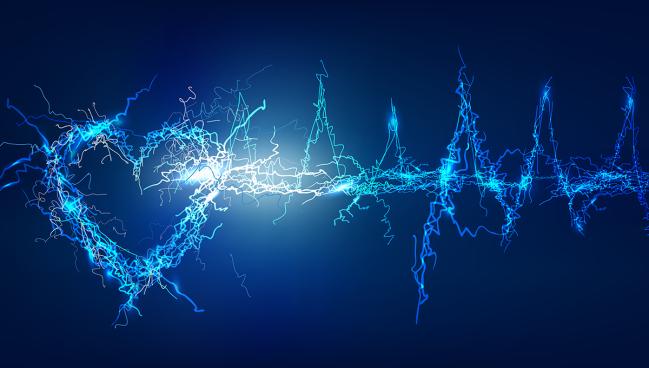 A novel pulsed-field ablation system, with the Varipulse catheter and the Trupulse generator (Biosense Webster), appeared to treat patients with drug-refractory paroxysmal atrial fibrillation (AF) safely and effectively in the single-arm inspIRE study, providing promising data for a fast-emerging technology.
Effectiveness in terms of preventing atrial arrhythmias was in line with what has been seen with conventional thermal ablation technologies, and safety was excellent: there were no signs of esophageal injury, pulmonary vein stenosis, or other events of concern. The occurrence of silent cerebral lesions on brain MRI was high in the first handful of patients treated, although the rate dropped to about 12% after a procedural modification.
Vivek Reddy, MD (Icahn School of Medicine at Mount Sinai, New York, NY), presented the findings late last week at the AF Symposium in Boston, MA. They were published simultaneously online in Circulation: Arrhythmia and Electrophysiology.
There are a number of pulsed-field ablation systems under development, Reddy told TCTMD, but none have yet been approved for use in the United States; two have been cleared by European regulators. There is growing interest in the technology as an alternative to ablation using radiofrequency energy, cryoablation, or lasers because it doesn't rely on conductive heating or cooling to destroy tissue and can be performed much faster. The ablation occurs through electroporation—punching holes in cell membranes—that is achieved by applying high-energy pulses for very short durations.
Importantly, pulsed-field ablation is more-specific for myocardial tissue than other modalities, leaving surrounding structures unscathed. "We can ablate at a level, for example, that ablates the heart tissue without affecting the esophagus," Reddy said. "That's a tremendous advantage because then we don't have to worry about the esophagus, which is one of the major concerns we have when we do catheter ablation."
The system evaluated in inspIRE "is part of the wave of pulsed-field ablation catheters" that will be coming in the next few years, Reddy said.
If and when it's approved by the US Food and Drug Administration, pulsed-field ablation "will replace [other ablation modalities] almost immediately as fast as systems can get into centers and as fast as the companies can make the catheters," Reddy predicted, pointing to the safety and the shortened procedure times.
Commenting for TCTMD, David Haines, MD (Beaumont Hospital, Royal Oak, MI), agreed that pulsed-field ablation is likely to make a big splash in the coming years, saying, "The wave is coming on us. . . . It's fast and safe overall, and a good way to achieve pulmonary vein isolation. The speed is the main attractive thing about it, and I think that the fact that the esophagus is relatively impervious to injury from it is a tremendous advantage."
Still, he cautioned, there is much work to be done to better understand what's causing the silent cerebral lesions observed in a subset of patients, how to perform acute assessment of the procedural result, and how effectiveness of pulsed-field ablation compares with other ablation technologies.
The inspIRE Study
Reddy presented the results of a prespecified interim analysis of the inspIRE study, in which investigators evaluated the variable-loop, pulsed-field ablation system integrated with a 3D mapping system in 226 patients (mean age roughly 59 years; 68% men) with drug-refractory paroxysmal AF enrolled across 13 centers in Canada and Europe. Of these, 40 patients were enrolled and treated in wave I and 186 as part of wave II.
In terms of the procedure, there was confirmation of entrance block in all patients who underwent ablation, and pulmonary vein isolation without reconnection was seen in 96% to 97% of target veins. Mean procedure time declined from 82.4 minutes in wave I to 70.1 minutes in wave II.
The primary effectiveness endpoint was freedom from documented symptomatic or asymptomatic atrial arrhythmia at 1 year, and this was achieved in 71% of patients (above the performance goal of 50%) in wave II.
Clinical success, defined as freedom from documented symptomatic recurrence of AF, atrial flutter, or atrial tachycardia, was recorded in 77% of patients in wave I and 79% in wave II. In addition, 12-month freedom from repeat ablation for the study arrhythmia was achieved in 92.5% and 92.3% of patients in wave I and wave II, respectively.
Researchers observed no primary safety events, which included complications like atrio-esophageal fistula, pulmonary vein stenosis, phrenic nerve paralysis, and device or procedure-related death, and there were no coronary spasms.
Brain MRIs were performed before and after ablation in 39 patients in wave I. Of the first six patients treated, silent cerebral lesions were detected in four. The investigators then implemented a 10-second pause between pulsed-field ablation applications, and in the next 33 patients, four had silent lesions (12%).
That rate, Reddy said, is in line with what's been seen for other EP procedures and cardiovascular procedures more generally. In fact, he said, silent cerebral ischemic events are more common with routine cardiac catheterization and cardiac surgery. "The good news is that these are asymptomatic, these are subclinical, so overall I think we're pretty happy with how this performed," he said.
Follow-up will continue until all of the wave II patients reach 1 year of follow-up. In addition, there is a parallel US study called admIRE that has enrolled 362 patients; 12-month follow-up is currently ongoing.
Pulsed-Field Ablation 'Gold Rush'
Haines was positive when it came to the outlook for pulsed-field ablation, with the ability to perform aggressive ablations without worrying about esophageal injury driving its eventual uptake.
An impediment to understanding differences between systems made by the various device companies is that the waveforms used by each are considered proprietary, Haines noted. But when it comes to how pulsed-field ablation catheters will compare with other ablation technologies, he said, "My prediction is that these systems, compared to legacy thermal ablation approaches, are going to probably have superior safety but equivalent efficacy and be a lot faster."
The occurrence of silent cerebral lesions in some patients stood out to Haines. "That is a little bit problematic, not only for this study but probably for all of the systems," he said, noting that "this is still an unknown in terms of mechanism." How the FDA will view the issue is another question, and it'll be interesting to see how that plays out, he added.
Another question around pulsed-field ablation that remains, Haines said, revolves around the challenges of acute lesion assessment.
Overall, he said, "the gold rush for pulsed-field [ablation] introduction into the marketplace has blown by a lot of the careful science that all of us would like to have to really understand the biology of what we're doing a little bit better."
Even so, "it still is probably a superior technology in terms of safety," Haines said. "I think that the efficacy issues, we will flesh that out and know what we can do and what we can't do and maybe improve that a little bit or just learn to live with the results." The much-shorter procedure time with pulsed-field ablation, he added, changes considerations about redo ablations.
"I still predict that there's going to be a migration of operators to pulsed-field, and like anything, there's going to be early adopters and late adopters," he said. "I think the landscape will be a lot clearer in a year, year-and-a-half."
Reddy acknowledged that there are still unknowns when it comes to pulsed-field ablation, including the duration of the ablation quality.
But overall, he said, "all the data, including [this study], suggests on the effectiveness side it's at least as good and perhaps better than conventional ablation. So in a lot of ways, it's a win all around for this new energy source."

Todd Neale is the Associate News Editor for TCTMD and a Senior Medical Journalist. He got his start in journalism at …
Read Full Bio
Disclosures
The study was sponsored by Biosense Webster.
Reddy reports being a consultant for Biosense Webster and having relationships with the following companies: Abbott, Ablacon, Acutus Medical, Affera, APN Medical, Aqua Heart, Atacor, Autonomix, Axon, Backbeat, Biosense Webster, Biosig, BioTel Heart, Biotronik, Boston Scientific, CardiaCare, Cardiofocus, Cardionomics, CardioNXT/AFTx, Circa Scientific, CoreMap, Corvia Medical, Dinova-Hangzhou Nuomao Medtech, East End Medical, EBR, EPD (Philips), EPIX, EpiEP, Eximo, Farapulse (Boston Scientific), Fire1, Impulse Dynamics, Intershunt, Javelin, Kardium, Keystone Heart, LuxMed, Manual Surgical Sciences, Medlumics, Medtronic, Middlepeak, Newpace, Novartis, Novo Nordisk, Nuvera (Biosense Webster), Philips, Pulse Biosciences, Sirona Medical, Surecor, Thermedical, Valcare, and Vizaramed.