Reflections on a General Cardiology Fellowship
One fellow offers seven practical tips for how to best prepare for a career in cardiology while still in training.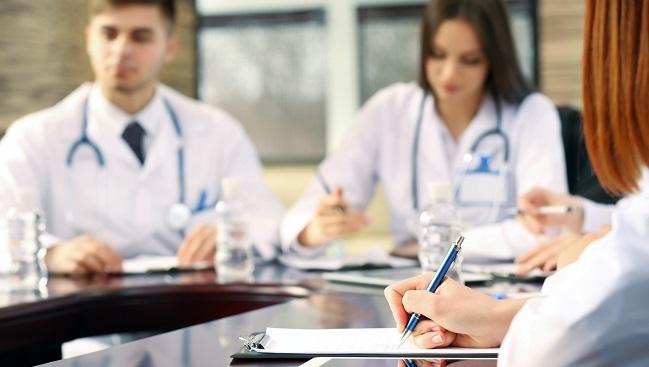 A little over a month ago, my 3 years of general cardiology training came to an end and yet another chapter of my life closed. A few days before we all embarked on different paths, my co-fellows and I sat on a porch to take in a beautiful suburban summer evening and reflect on our years together. Like military veterans, we recalled our first week in boot camp and how nervous and clueless we felt. We told stories of our first nights being the on-call cardiology fellow and our first STEMIs and laughed when recalling the silliest consult we were ever paged about.
Though I know I still have a ways to go, I know that those years made me into a cardiologist and were a crucial step to finding my passion in the interventional field. Here are some of the most important lessons I learned along the way:
Find the Structure of Your Success
Looking back, I now appreciate the structure of my training program. The Accreditation Council for Graduate Medical Education (ACGME) sets the cornerstones and requirements for all accredited cardiology fellowship programs, but it also allows for ample flexibility in how each program is organized. When I interviewed for my general cardiology fellowship, I learned that some programs are set to create academicians and are heavy in research requirements, while others focused more on clinical practice. Some allowed a plethora of elective months, while others were more rigid. Finding a program with the right balance for you that allows for comprehensive training, individuality, and career development is the first step to your success.
Form Relationships With Mentors
One of the most noticeable differences between residency and fellowship, to me, was being able to work in smaller groups—I had about 60 co-residents and only a handful of co-fellows. Similarly, fellows work very closely with a smaller number of faculty members. These people are your keys to unlocking the next step of your career, and it is important to build strong and lasting relationships with them. If you can identify a mentor early into your fellowship, this will allow you to more successfully reach your career goals, better understand and fix your weaknesses, and find opportunities.
Build a Strong Foundation
Starting my cardiology fellowship, I was struck by the vastness of the specialty. Realizing the number of skills and the amplitude of knowledge one needs to acquire makes one wonder if 3 years are even enough! I learned early on not to put all my eggs in one basket. Going into your general fellowship with an open mind as to what the future may hold is important. General fellowship is the time to learn it all. Even if subspecialty training is part of the plan, investing the time to acquire the knowledge and the time to be an excellent general cardiologist should be the ultimate goal. Those skills will come in handy no matter what subspecialty appears on the horizon.
Plan, Plan, Plan
The key to success in interventional cardiology is early planning. Make sure that the program director and interventional cardiology faculty know your preferences; spend ample time in the catheterization laboratory; engage in research and publish in the field; and know your numbers: procedures performed, months spent in the cath lab, and your institution's volume and types of procedures. If you do all of these things, not only will those who are in a position to help you succeed be able to have great conversations with you on the interview trail, but also you will be able to prove your competency, skill, and passion to them as well.
Apply 'Right'
The application process is different when applying to interventional cardiology than any previous training programs I'd applied to before. If a spot is not guaranteed at your institution, make sure to apply early and broadly. To date, applications are submitted though ERAS for many but not all programs. There is no match date, and many programs don't even declare a deadline. Researching the programs and contacting them to express interest can help your chances. Some require individualized applications and some request procedure logs. Be prepared!
Maximize Your Experiences
One thing you will never have enough of is experience! My mentor once told me to make every effort to be the hardest-working individual in the room. "The more you do in the catheterization laboratory during general fellowship, the better you'll be when starting your interventional cardiology fellowship," he said. When given the opportunity, be part of every procedure, even if it just means watching or handling equipment. Being part of STEMI calls and personally dealing with complications will pay off for you. The fact that you've had that exposure to those experiences will be obvious to others when you start your interventional fellowship, and the skills, observations, and knowledge you gain will inevitably help you save lives.
Utilize Social Media
In my years as a general cardiology fellow, I saw social media grow as a great resource for knowledge, a vast platform to discuss the latest advances, and a showcase for research. On Twitter specifically, I learned to use hashtags like #RadialFirst, #CardioTwitter, and #CHIP to follow interesting discussions by leaders in the field. Social media also allows for direct access to experienced operators and guideline authors. Moreover, using these outlets to promote peer-reviewed publications is now commonplace.
It's still early on in my interventional cardiology fellowship training, and I relish the fact that I'll never know it all. That might be a bonus tip: stay constantly humbled by your experiences and be excited for what comes next.


2018-2019 Fellow Talk Blogger
Luai is currently an interventional cardiology fellow at Albert Einstein Medical Center (Philadelphia, PA). After finishing…
Read Full Bio