Registry Confirms Long-term Durability of Drug-Coated Balloon for Femoropopliteal Lesions
Symptom improvement and low reintervention rates were seen at 24 months, even in patients with long lesions and in-stent restenosis.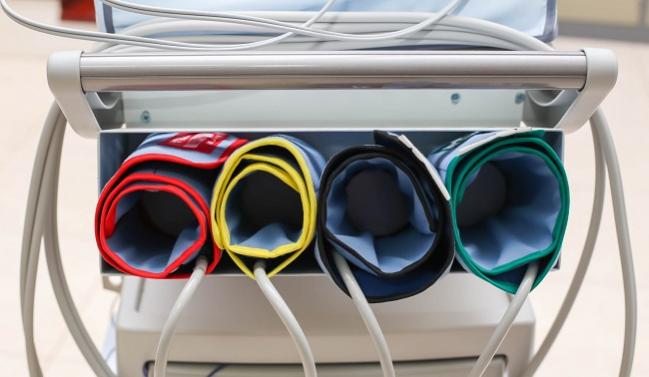 Data out to 2 years add more support for use of a drug-coated balloon (DCB) in patients with PAD who have a broad range of challenging lesions and comorbidities. Researchers say the data confirm that good long-term results can be achieved in a real-world PAD population.
At 24 months, approximately three-quarters of the patients treated in the Global SFA Registry with a paclitaxel-coated balloon improved by at least one Rutherford category. Additionally, the rate of reintervention for thrombus was less than 3% despite the inclusion of patients with lesions up to 500 mm in length.
"These data are certainly reassuring with respect to the safety of DCB therapy in the treatment of [femoropopliteal] disease," writes Ivan P. Casserly, MD (Mater Misericordiae University Hospital, Dublin, Ireland), in an editorial accompanying the study and published online August 2, 2017, ahead of print in JACC: Cardiovascular Interventions. Casserly maintains, however, that randomized data are still needed to confirm the efficacy of DCB therapy for the treatment of long lesions and in-stent restenosis.
Long-Term Treatment Option
For the Global SFA Registry, investigators led by Marcus Thieme, MD (Regiomed Klinikum Sonneberg, Germany), enrolled 691 patients from 38 centers in 10 countries. All had stenosis or occlusion of a native femoropopliteal artery and were treated with the Lutonix 035 DCB (Bard Peripheral Vascular). Lesions longer than 140 mm (max, 520 mm) were present in 140 patients, and in-stent restenosis in 89 patients. The average total target lesion length was 101.2 ± 84.2 mm, and 76% of patients were in Rutherford category 3 or higher at baseline. In approximately 65% of cases, predilatation was performed. Bailout spot stenting was required in about 25% of cases.
At 24 months, freedom from TLR was 89.3% in the overall population, 88.2% in those with lesions up to 500 mm, and 84.6% in those with in-stent restenosis. Clinical primary patency rate was 75.6% at 24 months for the overall population, 67.3% for those with long lesions, and 66% for those with in-stent restenosis. Freedom from reintervention for treatment of thrombus was 96.2%, 95.0%, and 94.8%, respectively for the three groups. Additionally, Freedom from TVR, major limb amputation, and device and procedure-related deaths was 86.7% in the overall cohort.
From baseline to 24 months, 47.3% of patients improved to Rutherford Category 0 and 21.7% improved to Category 1. Overall, 76% of those enrolled improved by at least one category, including the subsets with long lesions or in-stent restenosis.
According to Thieme and colleagues, the results confirm the safety of the balloon as a long-term treatment option for PAD patients with femoropopliteal lesions, challenging comorbidities, and difficult lesions.
Long Way to Go
In the editorial, however, Casserly cautions that without randomized data, physicians are unable to draw firm conclusions about the superiority of DCBs. Moreover, with another DCB also on the market—IN.PACT Admiral (Medtronic)—and having shown positive results in a similar real-world registry cohort, head-to-head comparisons are needed. In their respective clinical trials, the IN.PACT device showed a higher rate of primary patency at 24 months than the Lutonix device (82.2% vs 65.2%), but the definitions used to adjudicate outcomes in the trials were slightly different.
"While DCB therapy is a welcome addition to the options for revascularization in the [femoropopliteal] segment, there is a long way to go before endovascular therapy that includes DCB angioplasty can rival the patency rates of surgical bypass," Casserly writes. He further suggests that despite its troubled recent history, "an inert biodegradable metal scaffold combined with an anti-proliferative agent may offer the best chance of achieving this goal."
Casserly notes that DCB therapy will always be subject to "the major Achilles' heel of not being able to deal with the issue of elastic recoil or development of flow-limiting dissections following angioplasty." He adds that it would be "naïve" to think that DCB therapy could reliably prevent restenosis in the most severe femoropopliteal lesions.

Disclosures
Thieme reports consulting and symposium honoraria from C.R. Bard.
Casserly reports no relevant conflicts of interest.