Revascularization or Medical Therapy? CREST-2 Aims to Get It Right in Asymptomatic Carotid Disease
The randomized trial is on schedule, while the registry is training a generation of operators, CREST-2 investigators said at ISET 2018.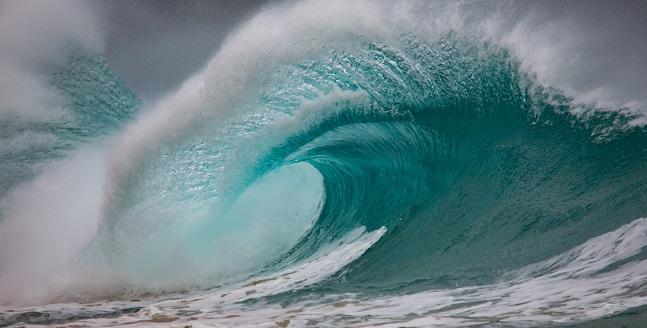 HOLLYWOOD, FL—Amid reimbursement difficulties for stenting and the availability of more aggressive medical therapy, clinicians are in a bind when treating patients with asymptomatic carotid artery disease, but there is hope the CREST-2 trial could provide much needed direction.
Speaking at the International Symposium on Endovascular Therapy (ISET) 2018, Barry T. Katzen, MD (Miami Heart & Vascular Institute, FL), one of the principal investigators of CREST-2, described the trial as a "major investment and increasingly important activity" that will delineate the role of modern medical therapy versus revascularization, whether carotid endarterectomy (CEA) or carotid angioplasty and stenting (CAS).
CAS has seen a "relative stagnation" in recent years, he acknowledged, but optimism remains that CREST-2 will bolster the therapy. Lack of sufficient operator experience has been an obstacle during the trial itself, one that resulted in a spin-off registry.
As to what comes out of the whole CREST-2 endeavor, Katzen said: "Is it going to be the 'final answer'? Those of us who are involved in [CREST-2] understand it's going to provide a lot of answers, but most importantly [it] will help all of us understand what's the best treatment for the right patient at any point in time with asymptomatic carotid disease."
Speaking to the CREST-2 Registry, Kenneth Rosenfield, MD (Massachusetts General Hospital, Boston), expressed hope that the research effort "will be a segue to a new national coverage decision" by keeping oversight over operators and outcomes.
The CREST-2 Design
Ten-year follow-up from the CREST trial and 5-year follow-up from the ACT I study, presented at the 2016 International Stroke Conference, showed that CAS holds up well over the long term against CEA in asymptomatic and symptomatic patients with severe carotid stenosis. Neither of these trials assessed how revascularization compares to medical therapy alone.
CREST-2, launched in late 2014, aims to answer that question. However, its unusual, two-arm design may preclude direct comparisons between stenting and surgery. The trial is enrolling patients who have ≥ 70% asymptomatic stenosis, with a primary endpoint of any stroke or death within 44 days of randomization or ipsilateral ischemic stroke thereafter up to 4 years.
Katzen pointed out that participating surgeons and interventionists have great latitude in terms of surgical technique, stent brand, and type of embolic protection device. Medical management is guided by the use "targeted endpoints" for reducing primary and secondary risk factors; to do this, patients receive education and support. At this point, core lab data show "there are fairly high levels of compliance to the target levels in this trial," and randomization is on track, he reported.
Additionally, the CREST-2 Registry was launched in January 2015 so that interventionalists could gain experience in treating high-risk patients and others who are ineligible for the CREST-2 randomized trial, Katzen noted.
Registry Bridges the Gap
Rosenfield, speaking in the same session, said lessons are already being learned from the CREST-2 Registry.
"How did this come into being? Carotid artery stenting reimbursement is currently limited to symptomatic, high-risk surgical patients. And there's really a disconnect, as everybody knows, between [US Food and Drug Administration] approval, which is for a much more broad-based use of carotid stenting, versus payer coverage," Rosenfield commented.
The only route to CAS reimbursement was through premarket approval (PMA) studies, he explained. "When those PMA studies went away, there was a severe decline in carotid artery stenting procedures and decreased operator experience, which was real."
This "operator-experience" gap and the overall decrease in revascularization (both CAS and CEA) created a conundrum for CREST-2, Rosenfield continued.
CREST-2 trialists were determined that participating operators had to have enough experience "in order to legitimately randomize against medical therapy," setting the bar at 100 lifetime cases and 25 in the last 12 calendar months, he said. Out of the first 50 candidates, only two operators met those credentials.
Beyond helping to speed along the randomized trial, Rosenfield said another goal of the registry is to "help these operators acquire standardized techniques and eliminate large or inappropriate variances in care." Benchmarks would be set for oversight of operators and outcomes, he added.
As of December 2016, the registry included 84 approved sites and 164 approved interventionists, with more than 1,300 patients enrolled. By December 2017, there were nearly 2,200 patients. Overall, fewer than half of operators who expressed interest in the registry were allowed to participate, Rosenfield pointed out.
Already, the registry has addressed several challenges, he said: "We are allowing carotid stenting to be performed in a robust way in patients who are even asymptomatic and low risk. . . . We're developing a generation of operators with adequate expertise and maintaining this expertise over time," while enabling the CREST-2 randomized trial to continue enrolling new patients. The plan is for the registry to remain active throughout the duration of the trial, Rosenfield reported.
Good Technique but Also Good Judgement
Rounding out the discussion was D. Chris Metzger, MD (Wellmont Holston Valley Hospital, Kingsport, TN), who gave practical tips for gaining expertise and achieving "low-risk" CAS.
"My advice to early—and really all—stenters is to scrub [in for] or watch as many cases as you can with good operators," he said. "Avoid difficult cases early and bad cases forever—the more difficult the case, and the more things that add up that don't feel good, the more you need to back away and not do the procedure. . . . Know when to say no."
During the latter half of the CREST trial, "major events were almost nonexistent despite no procedural advancements," Metzger noted. "All of that tells us that lessons learned on how to do the procedure and in which patients makes a big difference in patients' low-risk outcomes."
Metzger highlighted factors that should deter CAS in certain patients (ie, those with diminished cerebral reserve) and certain anatomies (such as heavy calcium or tortuosity), as well as ingredients for success (including having a knowledgeable patient and involved staff).
CAS continues to evolve with improved embolic protection and updated stent designs, Metzger said. "Newer technologies may further improve CAS outcomes but [they] do not replace good CAS technique and judgement."

Sources
Katzen BT. Status of CREST-2: what will it tell us and when? Presented at: ISET 2018. February 5, 2018. Hollywood, FL.

Rosenfield K. CREST 2 registry: what are we learning? Presented at: ISET 2018. February 5, 2018. Hollywood, FL.

Metzger DC. Best techniques in 2018 for CAS performance at low risk. Presented at: ISET 2018. February 5, 2018. Hollywood, FL.
Disclosures
Katzen reports serving as a consultant to Boston Scientific, GraftWorx, Philips Medical, and WL Gore and receiving other financial or material support from Boston Scientific, Philips, and WL Gore.
Rosenfield reports serving as a consultant to Abbott Vascular, Cardinal Health, Thrombolex, Surmodics, and Volcano/Philips; receiving research/grant support from Atrium-Getinge, Inari Medical, and the National Institutes of Health; and being a major shareholder of Capture Vascular, Contego, Cruzar Systems, Endospan, Eximo, MD Insider, Micell, PQ Bypass, Primacea, Shockwave, Silk Road Medical, Thrombolex, and Valcare.
Metzger reports serving as a consultant to Abbott Vascular, BARD, Boston Scientific, and CSI.