Ross Procedure Offers 'Excellent Survival' 25 Years Out
Single-center data from the UK confirm the surgery's durability in patients who live for decades after their initial procedure.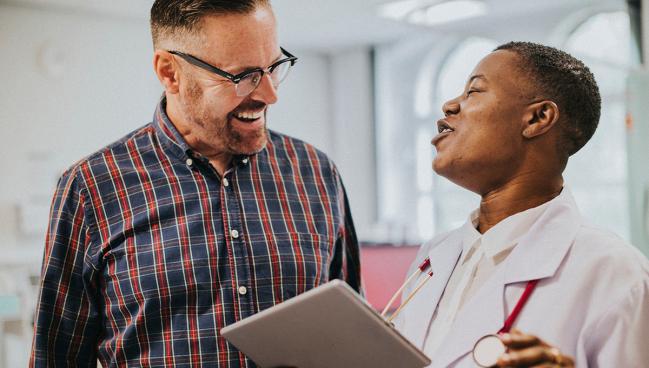 With the Ross procedure, patients who undergo treatment for aortic valve disease see 25-year survival that's almost identical to that of the general population, data from the United Kingdom confirm. Moreover, the surgical technique appears to be a lasting solution, with seven in 10 patients avoiding reintervention in the coming years.
The single-center results are the latest to support accumulating reports that show the durability of the Ross procedure. The surgical technique once fell out of fashion due to its complexity but has seen a renaissance in recent years—it involves first removing the patient's aortic valve then replacing it with their own pulmonary valve, which itself is then replaced with a donor valve. Proponents of the Ross point to the outcomes it achieves when done by experienced surgeons.
Led by Maximiliaan L. Notenboom, BSc (Erasmus University Medical Center, Rotterdam, the Netherlands), the study was published online recently in JAMA Cardiology. "These data further support the unique benefits of a living valve substitute in adults and suggest that this effect sustains into the third postoperative decade," the authors say.
Gilbert Tang, MD (Mount Sinai Health System, New York, NY), who commented on the findings for TCTMD, said: "There are no surprises, and I think it's encouraging that the Ross procedure continues to perform well [decades later]."
Still, both Tang and an accompanying editorial offered some words of caution as context.
Low Mortality After Reintervention
The analysis included 108 adults (median age 38 years; 85% male) who underwent the Ross procedure at the Royal Brompton & Harefield NHS Foundation Trust in London, England, between September 1994 and May 2001; all had originally been participating in a randomized controlled trial of Ross versus homograft aortic root replacement and were treated by surgeon Magdi H. Yacoub, OM (Imperial College London). Median follow-up duration was 24.1 years.
The main hemodynamic lesion being treated was aortic stenosis in 28% and aortic regurgitation in 45%; the remaining patients had mixed etiology. Thoracic aortic dilatation was seen in 2%. Eight percent of patients had active endocarditis and 42% were undergoing reoperations. One perioperative death occurred.
By 25 years, the survival rate for patients who underwent the Ross procedure was 83.0%, nearly matching the 83.7% survival rate seen in the general population (matched for age, country of origin, and sex). Freedom from any reintervention was 71.1%, while 80.3% avoided autograft reintervention and 86.3% avoided homograft reintervention. Most of the repeat procedures involved a bioprosthetic (58.8%) or mechanical (29.4%) aortic valve replacement, while 17.6% had valve-sparing root replacement.
For those undergoing their first Ross-related reintervention, there were no deaths within 30 days of that procedure. One patient died after a second reintervention following an earlier valve-sparing root replacement. Overall, 10-year survival after reintervention reached 96.2%.
"The Ross procedure provided excellent survival into the third decade postoperatively that was comparable to that in the general population," the researchers conclude. "Long-term freedom from reintervention demonstrated that the Ross procedure may be a durable substitute into late adulthood, showing a delayed but progressive functional decline."
What Role for TAVI?
While the news is largely good, Tang pointed out that the patients ranged in age from 19 to 66 years at baseline. And in today's TAVI era, decision-making is different than at the time the procedures were done.
For someone in their 40s or younger undergoing their first round of treatment, TAVI would not be appropriate as an alternative to Ross or SAVR, he said. But the choice of therapy becomes less clear-cut for patients in their 50s through mid-60s. "This is where most patients are, number one, still in a very productive part of their life: they work, they have a busy lifestyle, they might have young children [or even] grandchildren," Tang noted. Secondly, although this study documents good long-term survival, it also shows an acceleration in risk of autograft regurgitation and reintervention that starts around 15 years post-Ross.
"Nothing lasts forever, right? The point I'm trying to make is you have to be honest with the patient" by mentioning it's possible they'll have to undergo repeat treatment, he stressed. By that point, the patient would be in their 70s or 80s, when surgery is a very different proposition. "We need a transcatheter solution for these patients when the Ross fails. The good thing is it's not going to fail soon, . . . but it's still going to be in the life expectancy of these patients. That's what the framing of the discussion has to be."
To meet this clinical need, there needs to be attention to developing transcatheter valves that can address regurgitation. Tang said the Trilogy system (JenaValve)—with positive results from the ALIGN-AR trial—may fit the bill, though he expressed some concern over its pacemaker rate.
Tsuyoshi Kaneko, MD (Washington University School of Medicine, St. Louis, MO), and Maral Ouzounian, MD, PhD (University of Toronto, Canada), in an accompanying editorial, agree that the new study offers several observations that might "temper the enthusiasm" for the Ross procedure: the worsening of aortic regurgitation over time; gradual dilation of the autograft and dysfunction of the neo-aortic valve; and the potential risks posed by reintervention. TAVI has been done in this context, but given the predominance of regurgitation (versus stenosis), it isn't yet standard of care, they note.
Overall, "generalizing the Ross procedure to a broader group of surgeons has been challenging, particularly since these and other excellent outcomes have been reported mostly by single-center, single-surgeon expert series," Kaneko and Ouzounian write. "We agree wholeheartedly with the authors' comments that despite the enthusiasm and heightened interest in standardized technique, these procedures should be done at centers of excellence to ensure patient safety and optimize long-term outcomes."
Despite all these caveats, however, "we strongly believe it is the best valve replacement option for young, healthy patients with long life expectancy," the editorialists urge.

Disclosures
Notenboom reports no relevant conflicts of interest.
Kaneko reports receiving personal fees from Edwards Lifesciences, Medtronic, Abbott, and Johnson & Johnson outside the submitted work.
Ouzounian reports receiving personal fees from Medtronic, Edwards Lifesciences, and Terumo Aortic outside the submitted work.
Tang reports being a physician proctor for Medtronic as well as a consultant to Medtronic, Abbott, and Gore.