SCAI Joins the Fray as ABIM's MOC Program Pushback Mounts
SCAI President George Dangas says the statement issued by the society "addresses a problem that is quickly fixable."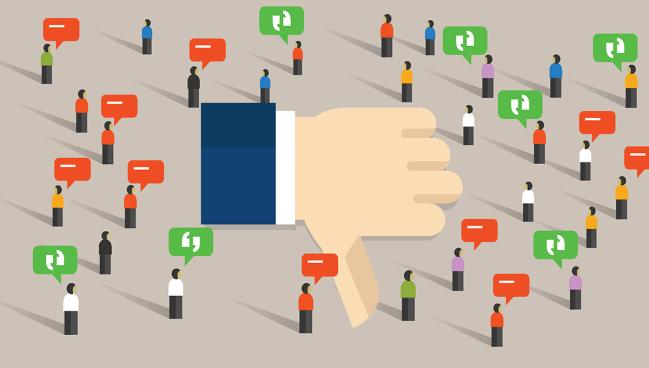 Responding to complaints from many of its members, the Society for Cardiovascular Angiography and Interventions (SCAI) has released a statement addressing the ongoing confusion around how certification status and participation in the maintenance-of-certification (MOC) program from the American Board of Internal Medicine (ABIM) are intertwined.
The move is one many cardiologists have been looking for: a professional society representing their needs speaking out about an issue that has rankled for years. As reported last month by TCTMD, physician frustration with the MOC program has flared up this year, possibly because of the lifting, at the end of 2022, of a multiyear pause in MOC requirements during the COVID-19 pandemic.
Anger on the part of cardiologists and other physicians around this issue is illustrated by a Change.org petition calling for the elimination of the MOC program started by hematologist Aaron Goodman, MD (University of California, San Diego), who recently took part in a podcast discussion with ABIM President and CEO Richard Baron, MD. As of Friday afternoon, the petition had gathered nearly 13,000 signatures.
Asked why SCAI was speaking up now, George Dangas, MD, PhD (Icahn School of Medicine at Mount Sinai, New York, NY), who became president of the society in May, told TCTMD, "We just felt the pulse of many members" who have been confused about fulfillment of MOC requirements, which can be completed directly or through conferences, and how it affects certification status.
It cannot be that recertification is a labyrinth. George Dangas
Dangas said he personally experienced some confusion when navigating the system last year, when he discovered that none of his MOC credits were showing up in the system, an issue that was resolved when he made additional payments. He said others may have had similar problems.
In addition, there is lingering uncertainty among many members, Dangas said, about the fees that need to be paid throughout the MOC process, which can be completed through multiple pathways.
Part of the solution to the current discontent should be simplifying the process for physicians, he said, noting that other tasks that physicians are required to complete, like applying for renewal of medical licenses or hospital privileges, are more straightforward.
"We have identified that aside from any rule or any regulation, having a system that is a maze is a problem by itself. So simplicity has now become the number one goal in its own right," Dangas said. "It cannot be that recertification is a labyrinth."
Certification Status and MOC Participation
Cardiologists who previously spoke with TCTMD brought up many grievances they have with the ABIM. In its statement, SCAI took aim at one of the major ones: "revocation of certification for not participating in MOC."
"It is the position of SCAI that ABIM diplomates who successfully pass their exams and report procedural volumes in a timely fashion should be indisputably recognized as 'certified' for the respective time frame (eg, a 10-year secure exam pathway success should always lead to an entire 10-year cycle of 'certified' status) regardless of whether they are participating in any other MOC activities," the statement reads.
"As a direct result of ABIM recently tying certification status to post-exam yearly MOC participation, SCAI members have had their privileges threatened and even revoked rather unexpectedly. This situation unacceptably exacerbates the interventional cardiology workforce shortage and threatens to directly impact the care of patients suffering life threatening cardiovascular emergencies. It is the position of SCAI that the ABIM must immediately abandon its complex practice and stop mixing nonparticipation in MOC with 'not certified' status," the statement continues.
Contacted by TCTMD, the ABIM pushed back, saying SCAI's claim that certification status is tied to yearly MOC participation is inaccurate and that there hasn't been a change in MOC policy for 10 years.
"Additionally, no physician loses certification without being notified several times about what requirements they need to fulfill in order to remain certified," the ABIM said via email. "Physicians who have MOC points due by the end of the year receive several reminder emails, and this information is also available on the dashboard of their Physician Portal. The Physician Portal clearly outlines what a physician needs to accomplish in order to meet MOC requirements and when it must be accomplished by."
Furthermore, the ABIM said that a physician's certification status and participation in MOC continue to be reported separately as before. A physician's status can be checked on the ABIM's website, and "there are circumstances in which a diplomate can be simultaneously reported as Certified and Not Participating in MOC," the group said.
Still, SCAI claims that "reporting on MOC has been intertwined with and impacting upon certification status." There are processes to complete the MOC requirements, the society states. "These steps require expensive fees and failure to complete any of them is evaluated through complex regulations that may trigger a change in certification status from 'certified' to 'not certified.'"
'There Needs to be Clarity'
Dangas said that even though MOC participation and certification status are reported separately, that doesn't mean that they are, in fact, independent of each other. "This is confusing people. There needs to be clarity," he said. "If something is not clear then mistakes are occurring and rules are not followed as they should be. The rules should be simple. They have to be clear, and if they're not, then confusion prevails, and nobody wants that."
He acknowledged that there are reminders sent out by ABIM about various steps in the MOC process, but said, "That's beside the point. If someone needs pages after pages to explain how the system works, then right away you lost me. That's not a good system."
Dangas added that SCAI is looking at additional proposals around MOC, noting that the current statement "is just an immediate reaction and statement in support of all our members—interventional cardiologists, who have many layers of responsibilities [in terms of] reporting and others in regards to recertification. We wanted to make a very clear statement about this current confusing status."
The statement was focused on one particular issue "because in our view, in the society's view, this can be taken care of swiftly by ABIM regardless of anything else and resolve a tremendous confusion. . . . We do think that this statement addresses a problem that is quickly fixable," Dangas said.
Contacted by TCTMD following the release of the SCAI statement, a representative from the American College of Cardiology said: "we don't have anything to add to our previous comment," which can be found in TCTMD's story last month.

Todd Neale is the Associate News Editor for TCTMD and a Senior Medical Journalist. He got his start in journalism at …
Read Full Bio