#Selfies, Carrots, and Push-ups: A Defense of Social Media in Modern-Day Medicine
Kardashians, move over. Twitter is a vibrant community where physicians can connect, discuss, and collaborate with global peers.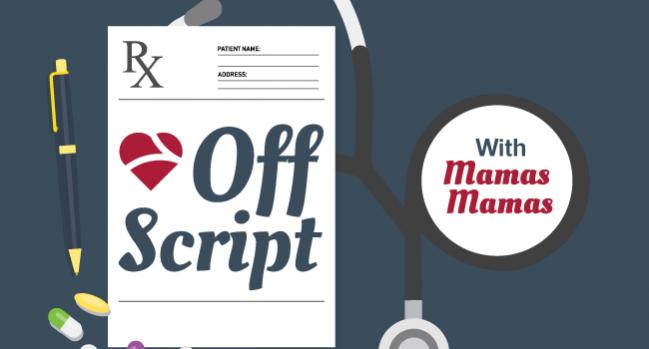 As I was completing my 20 unsteady push-ups with Dr. Martha Gulati, Division Chief of Cardiology for the University of Arizona College of Medicine at her favorite restaurant—perched precariously on the edge of a fountain, with the ever-looming danger of falling in—I wondered: "How did I get here?" I had finished my grand round presentation on the topic of Big Data at her department earlier that day. Now patrons were standing at the window of our fine-dining establishment cheering our progress. This would be just one of many invitations to meetings from individuals I had met through Twitter, spanning Philadelphia, Jeddah, Riyadh, Cairo, Chicago, Mexico City, Ahmedabad, California, Baltimore, and many other places.
I had joined Twitter the year beforehand, in February 2017, after several months of unrelenting "encouragement" by Dr. Sunil Rao, a strategy we hoped would increase adoption of the transradial access site for cardiac catheterization in the United States following his introduction of the twitter hashtag #RadialFirst. Sunil believed that Twitter would allow us to share experiences, discuss cases, and help others through their learning curves and was busily trying to persuade established radial operators to join. I was skeptical at first. Surely social media was something for teenagers and the Kardashians? But as I disappeared down the rabbit hole into the wonderfully surreal virtual world that is #CardioTwitter, the rest, as they say, was history.
I discovered that social media is great for communication, medical education, and collaborations. Look no further than the major medical congress organizers who've invested heavily in #SoMe influencers to expand the reach and dissemination of their program content. Whilst in the past my attendance to such meetings would involve a few professional interactions, large meetings such as the ESC, AHA, ACC and TCT actually offered little in the way of casual meetups with new colleagues or potential collaborators, let alone the ability to discuss all the exciting data being presented with people from all over the globe. After all, these are massive auditoriums, filled with strangers. Sitting in a lecture theater listening to the latest late-breaking clinical trial being presented, there was no way to discuss its implications with other international audience members in real time, or to continue the conversation as the next LBT was being presented. The only people who could voice a public opinion were the editorialists invited by whichever journal the LBT happened to be published in, and the chosen "discussants" on the podium. Social media has radically changed this; now a wide range of voices can discuss the research across the auditorium and around the globe, in real time, sharing photos of the data with those unable to attend. Discussions are typically much more vibrant, and in some cases, more analytical and in-depth than the staid opinions on the podium. What's more, the conversations can go on for days and can be joined by physicians at any stage of their careers, where all voices are equal, and all opinions are heard irrespective of where they come from.
These days, I interact daily with colleagues across the globe: from the United States to India, from Australia to Saudi Arabia. When I attend congresses and meet people with whom I have shared many months of online conversations for the first time, we greet one another as long-lost friends. Ahead of meetings, there is a growing anticipation of the science to be presented, much more so than I can ever remember in the pre-Twitter days, with polls and discussions around the likely results of the trials and the potential implications for our practice.
SEE ALSO: What's Going to Be Hot at ESC 2019
But more importantly there is growing excitement for meeting with each other. Our Twitter friendships forged in the virtual world transfer naturally into the real world with plans for evening meals, tweetups, and of course selfies!
This brings me to my defense of the #Selfie, which I would argue cannot be dismissed as frivolous in this context. It is the business card for the digital 21st century. Even if you have chatted for months online, meeting someone for the first time in real life is an experience that can potentially descend into an awkward affair. Taking selfies together breaks the ice and is often the start of friendships and collaborations in the real world. My Twitter account during congresses is awash in selfies with established collaborators with whom I have published extensively, individuals who I have just met and plan to work with in the future, as well as friends who I haven't seen since the last congress, but interact with daily. Selfies feature heavily at important events such as Women in Cardiology (#WIC) as well as within radialist (#RadialFirst) and other physician communities fighting for change; they unite physicians, a virtual badge of membership for all those individuals drawn together under the banner, proudly displayed on social media for all to see.
Much of the fun online has migrated into real life, too, with fun debates with vegetarian friends about carnivorous diets versus carrots, leading to encounters with plates of carrots at restaurants from Arizona to Chicago, carrot-theme gifts, editorials and attire, and even cheesesteaks in Philadelphia. Shared interests in physical health have moved online with videos of push-ups, in the form of #DropAndGiveMe20. Push-ups are now religiously undertaken in increasingly exotic environments as individuals, and more often groups of friends, drop to the ground in conference corridors, meeting podiums, or at social events. The focus is not around the push-up itself, but rather the friendships, the laughter, the monologues, the shaky "cinematography," and the (increasingly more outlandish) places where you find yourself doing them.
Laughter aside, social media has created a vibrant online community within our profession, one that has helped break down professional barriers and relieve professional isolation in the most powerful way. Working in a small university, where I am one of the very few cardiovascular researchers, was a challenge in the past, but not now. Twitter enables ideas to be developed online, questions refined, and projects created. Our collaborators now span institutions in the United States, Canada, Australia, France, Saudi Arabia, and India—not to mention other sites in the United Kingdom. There will be very few real-world institutional groups larger or more diverse that my network. I can honestly say that the quality of our work has substantially increased on the basis of our global network of collaboration.
Social media has also enabled individuals such as myself to give back to the community and it has been an honor to mentor younger colleagues who I have met on social media from diverse geographical, cultural, and religious backgrounds. It fills me with pride to see many of these people on the podium or publish their first paper as a first author, knowing that I have been a small cog in their development. This has not been a one-way process. Many of these individuals have also challenged my own perceptions and made me pause for reflection, both personally and from a career perspective, helping me develop into a more rounded individual.
Twitter's greatest impact may yet prove to be as a platform to push for greater equality within our profession. Pakistani activist and Nobel Prize laureate Malala Yousafzai famously said: "We cannot all succeed when half of us are held back." I believe this rings as true in cardiology as it does in society generally. Social media has provided a means to achieve equality of opportunity that, for many years, has been lacking in our profession, with hashtags used as a rallying call for the whole community such as #WomenInCardiology, #WomenInMedicine #LookLikeaCardiologist #FaceofCardiology and #BlackMenInMedicine #DiversityInMedicine #BlackWomenInMedicine. Many leaders, such as Drs. Roxanna Mehran and Quinn Capers, are using social media as a much-needed vehicle for much-needed change.
So can Pandora's box be closed? Should it be closed? Can I rewind the clock to my pre-Twitter days? "I can't go back to yesterday as I was a different person then," Alice opines in Lewis Carroll's Alice's Adventures in Wonderland. To me, my experience of my profession was very different pre-Twitter days and one that I would no longer wish to revisit. Going full circle and back to those push-ups on a balmy night in Phoenix—only hours, I might add, from a 4 AM run the following day—did either of us fall into those dark waters whilst perilously perched on a fountain? If you were on Twitter, you'd already know the answer.
 
Off Script is a first-person blog written by leading voices in the field of cardiology. It does not reflect the editorial position of TCTMD.

Mamas Mamas, BMBCh, DPhil, is the Senior Clinical Editor at TCTMD. He is the Clinical Director for the Centre for…
Read Full Bio
Disclosures
Mamas reports having no relevant conflicts of interest.