Sexual Harassment Clouds the Work Lives of Both Male, Female Physicians: German Survey
Although patterns and perpetrators vary, one unifying factor for men and women is the vulnerability of an environment with a "strong hierarchy."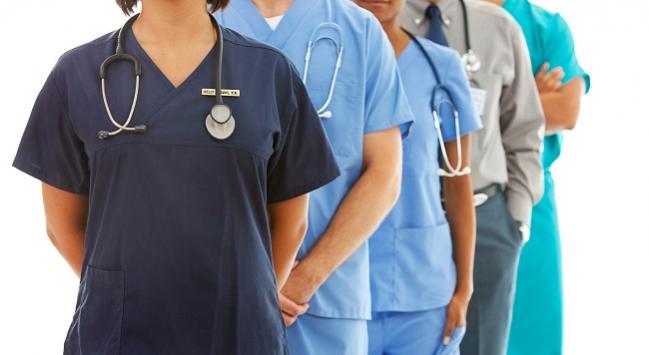 A new survey of German physicians is providing a window into the complexities of sexual misconduct and harassment in academic medicine, from demeaning comments and innuendo to unwanted physical contact or even attacks by supervisors. Notably, not only women but also men reported experiencing some form of harassment, and though patterns and perpetrators varied by sex, both men and women seemed to be most vulnerable when they worked in an environment with what the authors term a "strong hierarchy."
Senior author Sabine Oertelt-Prigione, MD, PhD (Radboud University Medical Center, Nijmegen, the Netherlands), told TCTMD that the survey is only one part of a three-pronged project at Charité-Universitätsmedizin in Berlin, Germany. In addition to the current survey aimed at gauging the prevalence of sexual harassment there, the group also undertook a qualitative study looking at the best means of prevention and developed a workplace policy on harassment that can serve as a model for other sites.
Prior to the survey, the researchers conducted a 6-month-long information campaign at their hospital to raise awareness and encourage participation in the effort. Their results were published online recently as a research letter in JAMA Internal Medicine, with Sabine Jenner, MA (Charité-Universitätsmedizin), as lead author.
"This gives us a quite detailed picture about what people do experience and the fact that there are also some differences [between men and women]," Oertelt-Prigione said. "But it is a widespread phenomenon. It can affect everybody in the workplace. It's not just a women's issue."
It is a widespread phenomenon. It can affect everybody in the workplace. It's not just a women's issue. Sabine Oertelt-Prigione
Fully three-quarters of women and six out of 10 men who took part in the survey said they'd experienced some form of harassment. By way of comparison, a 2015 American College of Cardiology (ACC) survey showed that while both women and men reported experiencing discrimination—a slightly different metric—in their careers, the rate was three times as high for female versus male cardiologists, Martha Gulati, MD (University of Arizona College of Medicine – Phoenix), pointed out.
Gulati, asked to comment on the results for TCTMD, described herself as "shocked" by the percentage of men reporting harassment in the German survey, though she acknowledged the possibility of bias. "I know of course there's probably some bias in people that are answering a survey—maybe the people who don't experience harassment wouldn't fill it out and the people who feel like they have a story to tell might fill it out," she said, but noted that their response rate, at 42%, is a good sign.
Also commenting on the study, Pamela Douglas, MD (Duke University, Durham, NC), called its findings "fascinating," particularly the high rate of men reporting harassment.
For all three of the physicians who spoke with TCTMD, the results invite discussions on the power dynamics of medicine and what steps can be taken going forward to bring out the best in the field.
The Survey
All 1,862 physicians working at the German tertiary health referral center were invited to participate in the 36-item anonymous survey between May and July 2015. Jenner and colleagues asked questions that delved into various forms of misconduct or harassment, any consequences that occurred, who was doing the harassing, the type of environment where respondents worked, training and knowledge about sexual harassment, and preconceived ideas.
A total of 790 physicians participated, and Oertelt-Prigione said the response rate didn't differ significantly by sex. The full analysis focused on 737 individuals (60% women) who provided detailed information when completing the survey. Not included in this analysis but worth noting, Jenner et al say, were four participants who did not identify as being distinctly male or female, but rather as transgender, intersex, or nonbinary, all of whom reported experiencing harassment.
Respondents reported a range of harassment and misconduct. Verbal harassment, including degrading and sexualized speech, was the most common.
Survey Results
 

Women

(n = 448)

Men

(n = 289)

Any form of Harassment or Misconduct

76.1%

61.6%

Degrading Speech, Obscene Language

66.3%

55.0%

Letter, Email, Text Message, Jokes, Pictures

4.7%

8.0%

Sexualized Speech, Sexual Innuendo

32.4%

13.8%

Whistling, Staring

19.9%

2.4%

Obscene Gestures

5.4%

5.2%

Stories With Sexual Content

17.6%

10.4%

Sexual Offers, Unwanted Invitations

8.9%

4.5%

Unwanted Physical Contact

22.3%

9.3%

Groping, Attempted Kissing

2.9%

1.0%

Advantages for Sexual Favors

2.0%

0.7%

Sexual Attack

0.5%

0.7%

Other Situations

2.5%

1.4%
Three-quarters of respondents said the nonphysical misconduct they'd encountered was harassing, with women more likely than men to have that perception (83% vs 61%; P < 0.001). Women were also more likely to perceive physical misconduct, such as groping or unwanted contact, as harassing (93% vs 73%; P = 0.003).
For women, men were almost always the perpetrators of harassment, whether nonphysical (86%) or physical (95%). Among men, only 38% described their perpetrators as "mostly male" regarding nonphysical harassment and the proportion dropped to 13% for physical harassment. Most perpetrators were colleagues, though women were more likely than men to say their superiors harassed them (37% vs 18%; P < 0.001).
Interestingly, Douglas observed, around 30% of respondents listed patients as perpetrators and around 10% specified they'd been harassed by patients' relatives.
Twenty-five or 30 years ago, it was more common for patients and their families to request a male doctor, though some of that sentiment remains, Douglas said. "We get that less now because I think people, both men and women, perceive that women have to work harder to get to the same place and that women physicians are actually better listeners."
Also, the finding that women were twice as likely as men to report superiors as perpetrators of harassment, with much of it physical, is "terrifying," she stressed. "That by definition is a power differential that's a problem, and it particularly resonates with the [statistically significant] 'strong hierarchy' P-value."
For women, working in an environment where they felt a strong sense of hierarchy was linked to a significantly greater risk of reporting physical harassment (OR 1.9; 95% CI 1.1-3.1; P = 0.01). Such behavior is an "absolute no-fly zone [that should be] a 'never event' and it's not going to be fixed unless the culture of the environment changes," Douglas said.
Examining work environment and other structural factors, Jenner et al found that only a sense of strong hierarchy in respondents' departments or divisions appeared to be linked to harassment for both sexes.
Working Toward Prevention
Prevention, Oertelt-Prigione said, "starts with communication. I think that the thing you see here is that there's a gradient going from the verbal forms to the more severe forms. The verbal forms are more prevalent and then it becomes less and less, fortunately, going up to more severe forms."
Knowing what constitutes harassment and what to do if it happens can stop that gradient in its tracks, she explained. "You need to make this less of a taboo. You really need to make this addressable. . . . The most important aspect is to inform people about their rights and where to look for counsel and aid."
In the years since the survey, people at their hospital have been more readily reporting harassment, though the reported cases have not grown more severe, she said. It's difficult to tease out whether that shift stems from their project or from societal shifts like #MeToo.
The information campaign leading into the survey was key in getting results, Oertelt-Prigione emphasized. "If you want to do something like this, it's not just a survey you can hand out. Because you'll not get the feedback you're looking for. Especially if you explicitly address this topic [of harassment]. It really needs to be embedded in a . . . larger project that not only aims at sensitizing but also aims at doing something. I think that's really important."
Looking at the entire range of harassment also is necessary, Gulati said, as the definition is widening. This year, the National Academies of Sciences, Engineering, and Medicine released a book on the topic, in which the idea of "gender harassment" is introduced alongside unwanted sexual attention and coercion. This category spans "verbal and nonverbal behaviors that convey hostility, objectification, exclusion, or second-class status about members of one gender."
As Gulati noted to TCTMD, "women experience this quite often. . . , where you're treated like a second-class citizen or are excluded. [It's] more than just the hostility or objectification or sexual attention. [Gender harassment] is a whole different way of looking at what people truly experience, especially women."
Nor is gender harassment the only factor at play. Douglas pointed out to TCTMD that racial harassment, particularly from patients and their families, can be a daily issue for physicians.
Keeping the Best in Medicine
For both men and women, taking a firm stance against harassment will keep people from leaving the field of medicine, Gulati said. "We've got issues with burnout. We've got issues with stress. If you are working in an environment that is uncomfortable because you're being harassed, it's very hard to stay."
Gulati, too, pointed to hierarchy as instrumental. "Men tend to be in leadership positions in medicine," and as a result most women who experience harassment don't report it, she explained. "There's a reason people don't report it. It's like the whole #MeToo movement—you don't report it because you need your job. If you report it, you're a troublemaker. There's an undercurrent that you just do your job and that you put up with the bad stuff.
"I think that that's why all of us are calling for these zero tolerance policies," Gulati continued. "Because it's the subliminal stuff. It's the jokes. It's the things that you feel like you have to laugh at and the discomfort of calling people out when you see them doing wrong and not even knowing where you would go if you felt . . . someone was harassing you."
No one can move forward if half of us are held back. Pamela Douglas
Clear policies and remedies are vital, she stressed. But it's also important to take a stand in the moment. "We need to create an environment that's inclusive and comfortable for everyone. You call people out when they make an inappropriate joke and say, 'That wasn't funny.' That's all you have to say. Or, 'That was inappropriate, we don't stand for that in our hospital.' [People] might be shocked that you say it, but they won't disagree with you that [the joke's] something that shouldn't be said," Gulati observed, adding, "If men are experiencing it, hopefully we can band together."
Douglas noted that addressing sexual harassment is crucial not only for providers but for their patients, whose care may be adversely affected in a negative workplace. There are positive shifts afoot, however. Awareness is growing and data keep coming, she said, referring to the National Academies report as a "true stake in the ground."
"We just simply can't afford to have half of our physician workforce operating at a disadvantage, Douglas concluded. "Healthcare is too challenged in this country not to address it. No one can move forward if half of us are held back."

Disclosures
The work was supported by the Charité Foundation, the Equal Opportunity Program of the City of Berlin, and the Hans Böckler Stiftung.
Jenner, Oertelt-Prigione, and Gulati report no relevant conflicts of interest.
Douglas reports being chair of the ACC's Task Force on Diversity and Inclusion.