Smartphones and Watches Unlikely to Interfere With Implanted CV Devices
Because telemetry could be thwarted by a smartphone, Ioanna Kosmidou advises keeping a distance during remote assessment.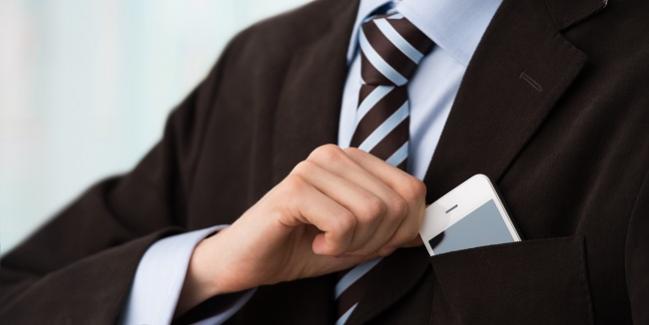 While it's unlikely that electromagnetic interference between a smartphone or smartwatch will affect the performance of a cardiovascular implantable electronic device (CIED) like a pacemaker or defibrillator, there is a greater possibility of a smartphone affecting telemetry assessment, according to a new analysis.
Results of older studies have led manufacturers of CIEDs to recommend keeping mobile phones at least 15 cm away from these devices, but data on more-contemporary smartphones and watches, which tend to have greater intensity electromagnetic fields, have been lacking.
"Due to technological advances such as low emission power of modern mobile phones and effective CIED filters, the risk probably remains low for future generations of mobile phones, wearables, and CIEDs," write Philipp Lacour, MD (Charité – Universitaetsmedizin Berlin, Germany), and colleagues. "However, the rapid evolution of CIEDs and mobile phone and wearables technology makes it necessary to continually reevaluate safety recommendations for patients with CIEDs. Ideally, individual testing of patients for electromagnetic interferences between their cell phone and wearable and their CIED could be performed."
Commenting on the study for TCTMD, Ioanna Kosmidou, MD, PhD (NewYork-Presbyterian Hospital/Columbia University Irving Medical Center, New York, NY), said while the findings are not surprising, they confirm the need for patients to be as far away as possible from their smart devices while undergoing remote telemetry assessment. "Frankly, we knew there was potential for interference with telemetry," she said, adding that putting at least 6-8 feet distance between a smart device would be ideal. "It's important to get the message out that it might cause problems with misinterpretation, which may inadvertently lead to procedures that are not needed."
Reassuring Data
For the study, published last week in JACC: Clinical Electrophysiology, Lacour and colleagues included 148 patients with CIEDs and leads from four manufacturers—51 had pacemakers, five had cardiac resynchronization therapy pacemakers, 46 had implantable cardioverter-defibrillators (ICDs), 43 had cardiac resynchronization therapy defibrillators, and three had implantable loop recorders.
The researchers tested the performance of each device (n = 1,352) by placing both an iPhone 6 and Apple Watch Series 1 (both Apple; Cupertino, CA) either directly above the implanted devices or at the patient's right wrist. The smart devices were all observed in the standby, dialing, and connecting modes.
Overall, they observed only one instance of electromagnetic interference between the iPhone and a dual-chamber pacemaker (Medtronic Relia REDR01). However, the iPhone resulted in wanded telemetry interference among 14% of patients (only in the dialing and connecting modes). This interference mostly included noise in the atrial and/or ventricular channel (75%) and loss of intracardiac electrogram (55%). The Apple Watch did not produce any kind of interference.
"Although direct mobile phone placement above implanted devices represents the worst-case scenario, it is clinically relevant as mobile phones are often carried in jacket pockets," the authors write. As for the lack of interference seen with the Apple Watch, "this is likely the very low power . . . of Bluetooth, which is used for the communication between the Apple Watch and the iPhone."
Kosmidou said she was reassured by the findings. "This paper effectively just confirms the safety of utilizing mobile technology and Apple Watches near pacemakers and ICDs," she said. "I would not call the results surprising, knowing that over the past several years implantable devices have very good filtration systems in terms of identifying noise. So, the fact that there was just a single case of pacemaker inhibition with utilizing the iPhone close to the pocket was very reassuring."
For now, Kosmidou said, the only remaining question in this space is how even newer smartphones and smartwatches might affect CIED performance and telemetry. "Not all mobile devices are the same, and they don't have the same signal strength," she said. Additionally, while this study is the "most comprehensive" she has seen looking at the potential for interference, Kosmidou said she isn't sure that everyone recognizes that this can happen and urged those involved to take note and instruct their patients accordingly.

Yael L. Maxwell is Senior Medical Journalist for TCTMD and Section Editor of TCTMD's Fellows Forum. She served as the inaugural…
Read Full Bio
Disclosures
Lacour and Kosmidou report no relevant conflicts of interest.