#SoMe for #SciComm? Cardiologists See Value in Social Media, With Some Caveats
Sharing tips and getting answers to questions that come up in daily practice are among many reasons why prominent cardiologists head online.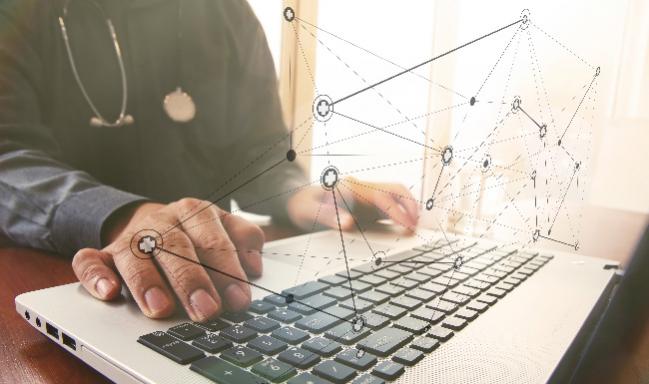 NEW ORLEANS, LA—At a time when seven in 10 Americans are using social media to connect with one another, a featured session here at Society for Cardiovascular Angiography and Interventions (SCAI) 2017 Scientific Sessions examined just how cardiologists are using social networking sites now and discussed how to avoid potential pitfalls.
Although social media shows signs of plateauing somewhat among the younger generation, it is picking up speed among those age 49 and over, said Sheila Sahni, MD (David Geffen School of Medicine at UCLA, Los Angeles, CA), who co-moderated the session with Chadi Alraies, MD, MPH (MedStar Washington Hospital Center, DC).
Whether to share something they think might be educational, promote their practice, or discuss research, many well-known cardiologists can be found on social media. Chief among these is C. Michael Gibson, MD (Beth Israel Deaconess Medical Center, Boston, MA), who has over 300,000 Twitter followers and describes himself as "an intellectual hoarder."
A call for white paper from @SCAI to regulate #SoMe #SCAI2017 @SVRaoMD @CMichaelGibson @ajaykirtane @CardiacConsult @DrSheilaSahni https://t.co/tQn72t36vh

— Chadi Alraies (@chadialraies) May 10, 2017
For him, Gibson said, a main professional concern is avoiding anything that would give the appearance of being promotional, especially in areas where he is deeply involved, such as clinical trials.
Panelist Ajay Kirtane, MD, SM (NewYork-Presbyterian/Columbia University Medical Center, New York), pointed out that Gibson's online profile links to a lengthy disclaimer statement similar to what would be expected of a presenter at a national conference. But several panel members said more professional guidance is needed in this area, perhaps in the form of a white paper, to help both those who are timid about how to portray themselves on social media, and to reign in others who may be oversharing. They suggested that a white paper from SCAI could lead the way for others.
"I think that's a really interesting and potentially valuable idea to provide some kind of guidance. It certainly would help me," noted panelist Sunil V. Rao, MD (Duke Clinical Research Institute, Durham, NC), a Twitter newbie who admitted joining just a few months ago.
Rules of Social Engagement
With plenty of social media outlets to choose from, Sahni said she primarily uses Twitter to share science and engage other physicians in conversation through the use of specific hashtags.
Kirtane, who uses both Twitter and Facebook, said a main reason for his online presence is to "educate a little more broadly" than is possible within the scope of the cath lab. But his activity is not strictly limited to cardiovascular topics since he frequently posts photos of his family, partly because he said it is important for fellows and others to see the human side of physicians. He noted that he uses Buffer to post to Twitter and Facebook simultaneously, taking advantage of its ability to schedule posts at times when they will get maximum views.
Social media for interventional cardiologists. Need for further discussion on ethics, liabilities & institutional policies #SCAI2017 pic.twitter.com/xwPHJuRBsE

— Jedicath (@jedicath) May 10, 2017
Alraies noted some important social media rules that are different for physicians than for the average user. For example, when sharing an angiogram, never identify a patient and get permission from the patient as well as your institution and media office before you put it online.
Certainly, the panel noted, maintaining their own privacy is another issue that cardiologists need to think about when on social media, but Kirtane said for him, melding personal and educational posts is all part of "the same persona" that patients see in his office full of family photos.
Rao said he has tried to only post things directly related to interventional cardiology. This is primarily to avoid the "lack of frontal lobe" aspect of social media, where people post anything that pops into their brain and later regret it.
So what should cardiologists who are interested in gaining more presence on social media post about? Anything that generates a question or concern shared by people who follow you, noted Jordan G. Safirstein, MD (Morristown Medical Center, NJ). "The power of Twitter is that if you generate a good group of followers and a community, then you can develop questions you can answer, and you can develop thoughts to generate more ideas. It's just a great medium for conversation."
Safirstein said he too mostly stays within the realm of interventional cardiology on his Twitter account and frequently posts polls he thinks are interesting. A recent one asked followers if they had ever seen something on Twitter that changed their practice. Of 99 people who took the poll, 62% answered in the affirmative. One of the benefits of posting polls is that "you learn very quickly that what goes for your institution doesn't necessarily go for the interventional cardiology community," Safirstein said. "It's actually refreshing to see that there are really smart people with excellent ideas who feel very differently about things than you may."
A New World of #Education
Another interesting use of Twitter is to further causes or movements within the cardiology community. Sahni related how use of the hashtag #RadialFirst, which began in January 2017, has garnered over 6 million impressions and continues to be used to share radial education efforts.
Rao, an established radialist, said it seems to him like a natural progression of collaboration that was already happening between colleagues discussing cases. "It became this way to hook together all the people who are interested in radial and doing radial cases around the world," he said of #RadialFirst.
Kirtane noted that hashtags are also a great place to point fellows to for all sorts of tips, tricks, and visuals. Safirstein said one of the best examples of this is a post he saw about an external fem-fem bypass that included a case report he had never seen. Having access to something like that on your Twitter feed "means we don't have to wait for a conference that happens once a year to learn about that type of technique," he observed. "And even if you go to that conference, you might not see it."
But for all the positive aspects of social media, there is a dark side. Even physicians using it for the primary purpose of education are as vulnerable as anyone else to online harassment or worse. Gibson related that in addition to having to change his phone number, a satanic cult has plotted to kill his daughter.
"You have to be very careful," he said. "You have to realize that when you share your life publicly, . . . people think that they know you . . . and they think that they have a personal relationship with you."
Sources
Alraies MC, Sahni S. Social media for the cardiologist. Presented at: SCAI 2017. May 10, 2017. New Orleans, LA.