Statin-Associated Muscle Pain? It May Be Your Genes, Says GAUSS-3 Analysis
A genetic predisposition to statin-related pain, that varies by statin type, would be a step toward personalized medicine.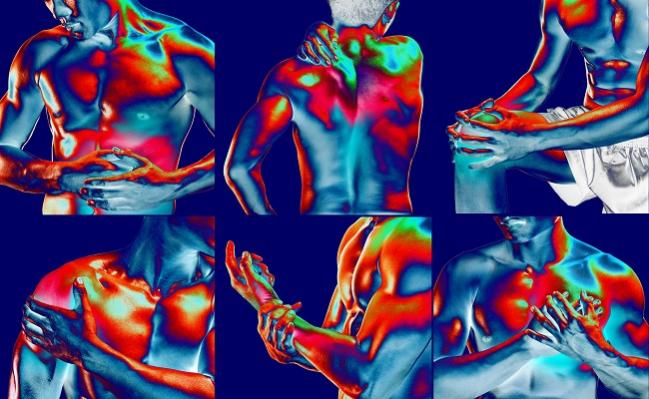 NEW ORLEANS, LA—In a genome-wide association study (GWAS) of patients unable to tolerate statins because of muscle-related adverse events, researchers have identified novel loci associated with an increased risk of statin-associated muscle symptoms, as well as one single nucleotide polymorphism (SNP) associated with a decreased risk.
The study adds some scientific meat to the debate over statin-muscle pain, which has often centered on whether patient symptoms are real or imagined, or at least inflated by media coverage of statin side-effects.
In the analysis, several genome-wide significant associations were identified, including SNPs located in chromosome (chr) 2q21, chr17q24, and chr21q22. For carriers of the risk alleles in chr21q22, there was an approximate 50% reduced risk of statin-related side effects, while those with risk alleles in chr17q24 and chr2q21 were more likely to report statin-associated muscle symptoms.
The study, which included subjects enrolled in GAUSS-3 and other studies with the PCSK9 inhibitor evolocumab (Repatha, Amgen), was presented last week at the American Heart Association (AHA) Scientific Sessions 2016 in New Orleans, LA.
Lead investigator Erik Stroes, MD (Academic Medical Center, Amsterdam, the Netherlands), said patients at high risk for cardiovascular events are more likely to discontinue statin therapy after experiencing muscle symptoms, which increases their risk of death and other cardiovascular outcomes.
In observational studies, the prevalence of muscle-related adverse effects have been reported to be as high as 15% in statin-treated patients, while the rates are much lower, and often not higher than muscle symptoms in placebo-treated patients, in the randomized clinical trials. One consistent finding is that rates of statin-associated muscle symptoms are higher among patients treated with higher doses of statins. Since plasma concentrations of statins are influenced by genetic variants, these genetic variations might also influence the likelihood of statin-related side effects, said Stroes. 
 "Diagnosis of statin-associated muscle symptoms is, unfortunately, based on subjective complaints," said Stroes. "Most patients do not exhibit any elevations in creatinine kinase, nor do they have other lab abnormalities. Basically, the pathophysiological mechanisms contributing to statin-associated muscle symptoms are largely unknown."
Svati Shah, MD (Duke University Medical Center, Durham, NC), who co-moderated the AHA session entitled "Precision Medicine on the Front Lines," said it's important to understand the biology of muscle pain that does not result in enzyme-documented muscle damage. The fear of developing muscle symptoms can discourage patients from starting the LDL-lowering therapy despite the clear medical need for treatment. She added that it can be difficult to know whether the muscle pain is caused by the statin, and that she will often stop treatment to see if the pain subsides.
"This is a big problem for patients, and this study not only suggests a genetic predisposition, it further confirms that this can be a true biologic entity," she told TCTMD.
Opportunity with GAUSS-3 Study Design
Stroes said the GAUSS-3 study provided an opportunity to look for genetic variants contributing to statin-associated muscle symptoms given the unique design of the trial. Although there is no diagnostic test to confirm physical symptoms, patients in GAUSS-3 were only allowed to progress in the trial if they experienced muscle symptoms on atorvastatin and did not experience side effects when crossed over to the placebo (both challenges were double blind).
The researchers performed the GWAS in 149 subjects who developed muscle-related symptoms while taking atorvastatin (but not placebo) and 17 subjects with significantly elevated creatine kinase levels. Subjects taking high-dose statin therapy in RUTHERFORD-1 and 2 and LAPLACE-1, as well as subjects without statin-related muscle symptoms in GAUSS-3, served as the control arm.
In an additive genetic effects model, individuals who carried the alleles for SNPs in chr2q21 and chr17q24 loci had an approximate 2.3 to 4.8 increased risk of developing statin-associated muscle symptoms than noncarriers of the alleles.
During the presentation, Stroes said that "zooming into" chr21q22, the one where carriers of the risk alleles had a lower incidence of muscle pain, several genes associated with the region play a crucial role in mitochondrial energy production. Other genes in the region have been associated with coronary artery disease and early-onset MI. "Since statins have been suggested to impact muscle function in part by interfering with mitochondrial function, it's tempting to speculate that changes in these genes may be [related] to statins and muscle symptoms."
"The road from a genetic discovery to clinical care is a rocky and difficult one." Svati Shah
Regarding chr2q21, the MGAT5 gene is found in this region and is responsible for a coding an enzyme involved in the biosynthesis of different glycoprotein polysaccharides. MGAT5-deficient mice have been shown to have deficient glucose metabolism, decreased skeletal muscle, fewer muscle satellite cells, and accelerated muscle loss, said Stroes.
To TCTMD, Shah said the "road from a genetic discovery to clinical care is a rocky and difficult one." She believes that the identification of genes associated with statin-related muscle symptoms would be most useful if there were differential effects with different statins. For example, depending on the genetic variant, a physician could personalize statin therapy depending on the presence or absence of a particular gene.
"What would be a disservice is if patients used the genetic information to make decisions about not being on statins, since the penetrance of these variants is variable and thus even patients who carry the variant may still be able to tolerate statins," she said. Vice versa, not carrying one of the genetic variants does not guarantee the patient will not develop statin-induced muscle pain. "So I don't see the value as much in terms of diagnostics, but more in terms of potential personalized therapies," added Shah.    
One of the limitations of the GWAS study is the inability to confirm the results. To date, no other statin trialists have conducted a double-blind, placebo-controlled, statin re-challenge trial, making validation of identified SNPs difficult, said Stroes. Another limitation is that the GWAS analysis was conducted only in white subjects and the results can't be extrapolated to other ethnicities.

Michael O'Riordan is the Associate Managing Editor for TCTMD and a Senior Journalist. He completed his undergraduate degrees at Queen's…
Read Full Bio
Sources
Stroes E. A genome-wide association study (GWAS) identifies novel loci associated with clinically defined statin-associated muscle symptoms in a double-blind, crossover, re-challenge trial. Presented at: American Heart Association Scientific Sessions 2016, New Orleans, LA, November 15, 2016.
Disclosures
Stroes reports consulting/serving on the advisory board for Amgen, Sanofi, Novartis, Merck, Regeneron, Santaris, and ISIS Pharmaceuticals.