Stroke 'Surge' in the Young Fuels Debate Over COVID-19's Culpability
In some cases, large strokes are the first presentation of COVID-19 in younger patients, but numbers are lacking and uncertainty abounds.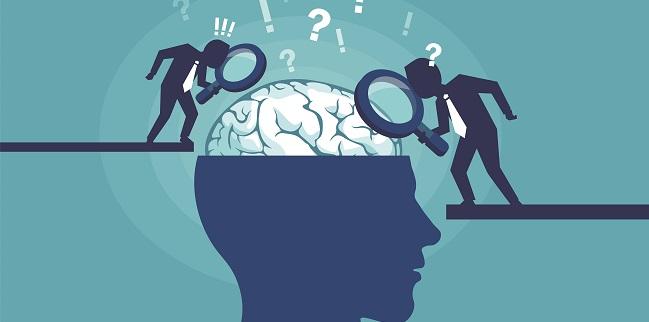 In cities hit hardest by COVID-19, another perplexing problem has emerged: younger patients who test positive for the virus are presenting to hospital with large-vessel strokes and—in some cases—no traditional stroke risk factors.
Hypercoagulability and inflammation are already well-established hallmarks of this infection, but how this translates into large-vessel occlusion (LVO) strokes in the young and indeed whether the trend is real are up for debate, with registries and new research projects stepping up to fill the void.
To date there are little definitive data. Shahram Majidi, MD (Mount Sinai Health System, New York, NY), said that during the peak of the COVID-19 pandemic in New York City, which started around March 21, his team noticed a "massive surge" of acute ischemic strokes caused by LVOs, prompting them to dig into the data. Majidi said that, on average, stroke patients with COVID-19 are roughly 20 years younger than those who are not infected with SARS-CoV-2 and tend to have fewer cardiovascular risk factors.
Focusing on younger patients in particular, he and his colleagues wrote a case series published in the New England Journal of Medicine describing five patients ages 33 to 49 who presented with large-vessel strokes between March 23 and April 7 and were ultimately diagnosed with severe SARS-CoV-2 infection.
"What we observed here in New York was not only that COVID in severe forms can cause neurological complications including stroke but also that it can perhaps present as a massive stroke," Majidi said. "That's the theory that we have now because these patients did not have that classic risk factor for stroke or didn't have dissection or other causes that we see beyond age, and when we went back and compared to other periods of time, the number of young patients coming with stroke was seven times larger than what we usually see."
More specifically, the five patients treated during that span represented a bump up from an average of 0.73 patients younger than 50 treated every 2 weeks over the previous year.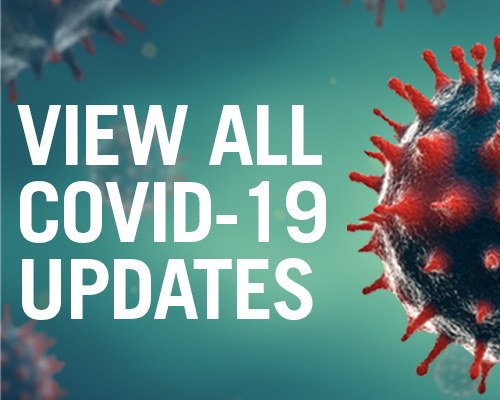 "We knew that COVID infection increases the risk of clot formation inside the body, which can cause pulmonary embolism, deep vein thrombosis, or stroke," Majidi said, adding that Chinese data also showed higher rates of stroke among sicker patients. "But the difference in our experience in New York was that large-vessel stroke can be the presenting symptom of COVID."
And that, he argued, has major clinical and research implications. "Imagine a patient presenting with a large-vessel occlusion," he said. "That patient needs to be tested for COVID because if the test is positive that will have a significant impact on your management in terms of anticoagulating the patient, looking at the risk factors, or closer monitoring of his decompensation from respiratory and other system failures."
After the COVID-19 outbreak started to ebb, so too did the influx of patients with LVO strokes, Majidi said, adding that his team is still looking into what might explain the connection between COVID-19 and strokes in younger patients.
Geographic Differences
COVID-19-related strokes in younger patients does not seem to be a finding confined to Mount Sinai. Koto Ishida, MD, medical director of the stroke program at NYU Langone Health, also in New York City, said that even though good-quality, multicenter data are not yet available, they are seeing a similar signal at her center. There's a larger proportion of patients with stroke at younger ages during the pandemic, with COVID-19 positive patients being younger on average compared with those with stroke alone.
What we observed here in New York was not only that COVID in severe forms can cause neurological complications including stroke but it can perhaps present as a massive stroke. Shahram Majidi
And in Philadelphia, PA, Pascal Jabbour, MD (Thomas Jefferson University Hospital), said that a snapshot of cases collected between March 20 and April 10 reveals that the pandemic's onset was associated with an increasing number of young patients—even in their 30s or 40s—who didn't have any CV risk factors but presented with LVO stroke and tested positive for COVID-19. For some of these patients, like those in the Mount Sinai series, the stroke was the first manifestation of COVID-19.
"This is not something backed up by strong statistics, but those are findings that we noticed elsewhere in the country," as well as in China and Europe, Jabbour told TCTMD. One published study out of China, which included 214 patients, showed that the incidence rate of acute ischemic stroke among patients hospitalized with severe SARS-CoV-2 infection was about 5%.
David Liebeskind, MD (UCLA Comprehensive Stroke Center, Los Angeles, CA), said there has been a steady stream of patients with stroke and COVID-19, who can be divided into two groups: those with known comorbidities and vascular risk factors who contract SARS-CoV-2 and then develop stroke, and those who are younger and who are having strokes without known comorbidities or risk factors.
There is still a question about what to make of the latter group, Liebeskind said. "This story of stroke in the young during the COVID pandemic is almost a separate substory line . . . that is of course of great concern because these are people that you may not expect strokes in otherwise."
But Mitchell Elkind, MD (NewYork-Presbyterian/Columbia University Irving Medical Center, New York, NY), president-elect of the American Heart Association/American Stroke Association (AHA/ASA), had a note of caution, noting that it's hard to know whether the strokes are actually related to SARS-CoV-2 infection. There have always been young patients with stroke, he pointed out.
"We just need more data to confirm these kinds of reports and findings," Elkind told TCTMD.
Moreover, reports of this phenomenon of large-vessel strokes as a presenting feature of COVID-19 in patients younger than 50 are not consistent across US centers.
Shlee Song, MD, director of the Cedars-Sinai Comprehensive Stroke Center in Los Angeles, said the spike in stroke as an initial manifestation of COVID-19 in younger patients isn't being seen at her center or others in Los Angeles County, according to pooled data from February through the end of April.
Likewise, Thanh Nguyen, MD, director of interventional neuroradiology and interventional neurology at Boston Medical Center, MA, said a signal has not been seen in Boston or—based on discussions with colleagues at other major stroke centers in the region—across New England.
Jeremy Payne, MD, PhD, director of the stroke center at Banner – University Medicine Neuroscience Institute, Phoenix, AZ, said that it's a hard issue to study without a big enough sample size and that at his center there's not a huge number of COVID-19 patients, an even smaller number of young patients, and a yet smaller number of young patients with stroke.
Asked whether there's any reason to expect geographic variation, Johanna Fifi, MD (Mount Sinai Health System), who is the senior author of the NEJM research letter, said it's probably just seen in areas that have high concentrations of COVID-19, noting that she's spoken with colleagues in Spain—another pandemic hot spot—who have said a similar increase has been seen there.
Ishida concurred, saying that New York City, unfortunately, has seen the highest patient volumes, enabling researchers there to detect signals like this. "In order to show a pattern or a signal you have to have enough numbers. So I would assume that they just don't have enough cases to have noticed that trend," she said about the centers in other parts of the country that have yet to detect a similar increase. That might change as more data are collected, Ishida added. "I think that as we have more formal research that supports this I think that it will be more compelling and probably reproducible across different places."
Other possible explanations for the variation around the country put forth by physicians interviewed by TCTMD included differences in how emergency medical services systems are triaging patients and biases related to ascertainment and referral. Several raised the possibility that regional variations in which strain of SARS-CoV-2 is circulating could be playing a role.
"We wonder if it's a geographical variant—ie, maybe there's a strain in New York that leads to people being more susceptible to young stroke—or maybe this is a true association considering the higher numbers of COVID-19 cases in New York," Nguyen said.
COVID-19 and Clotting
The experts interviewed by TCTMD nearly all pointed to the inflammation and hypercoagulability associated with COVID-19 to explain the link with stroke.
Payne said what they're seeing in the COVID-19 cohort at his center, and what seems to be happening around the world, is excess clotting throughout the body. "I think that's going to turn out to be one of the key features of COVID, that it seems to be activating clotting in unpredictable ways."
I think at this time, we are learning there is an association and we would need more data to invoke causation. Thanh Nguyen
Fifi, speaking for the Society of NeuroInterventional Surgery, noted that the ACE2 receptors that allow SARS-CoV-2 to enter the lungs also allow it to enter the cells of the endothelium. "It's either causing clots via the blood being hypercoagulable or it's affecting the blood vessel similar to a vasculitis or inflammation in the blood vessel, which is causing clot to form at the site of that inflammation," she explained.
Zeroing in on the younger patients with stroke and COVID-19 in particular, Ishida pointed out that they don't tend to have the classic stroke risk factors of high blood pressure, diabetes, and high cholesterol. And even if they do, the conditions usually haven't been around long enough to really impact health and cause end-stage diseases like stroke, she added. "That's why specifically we were suspecting that it was related to some effects the COVID infection had itself to blood clotting."
But Nguyen wasn't as quick to attribute the mechanism linking strokes and COVID-19 to hypercoagulability, pointing out that three of the five patients in the Mount Sinai series had stroke risk factors, including hyperlipidemia and hypertension in one, undiagnosed diabetes in another, and diagnosed diabetes in a third. "While it is true that COVID does lead to a hypercoagulable state, the question is: is that potentially causative or is it an association? I think at this time, we are learning there is an association and we would need more data to invoke causation," she said.
Though hypercoagulability may be a hallmark of COVID-19, Elkind said he thinks it's rare that patients would come in with a clotting problem as the initial manifestation of COVID-19. Much more common, he suspects, is that patients come in with respiratory symptoms associated with COVID-19 and then have a severe inflammatory response and develop clotting issues. "That's probably going to be a bigger problem than the people who show up with stroke as their presenting manifestation of COVID," he said, acknowledging that data are scant.
Unique Management Considerations
When it comes to treating these COVID-19-positive patients with stroke, procedures are not necessarily any different compared with other stroke patients, except for an increased emphasis on personal protective equipment and other infection control measures (like use of negative-pressure rooms to prevent aerosolization of the virus and contamination of the endovascular suites), which present workflow challenges.
In the Mount Sinai series, four of the five patients underwent mechanical thrombectomy to remove the clot, through a combination of aspiration and stent retrievers. The fifth patient, a 33-year-old women, received apixaban (Eliquis; Bristol-Myers Squibb). Majidi noted that clot type and location seemed to be different in these younger patients than with other stroke patients, although that's still being studied.
Researchers reported heavier-than-usual clot burdens in these patients, which can make mechanical thrombectomy more challenging.
Jabbour said procedure duration is longer, as the clots tend to be more stubborn. He also pointed to more extensive clotting. "Here we're talking about a systemic disease," he said, contrasting it with strokes that involve embolization of a small clot. "The whole body is forming clots. It's a disease of the blood practically."
Perhaps not surprisingly, patients with stroke and COVID-19—particularly severe disease—don't seem to be doing as well as those with stroke alone, regardless of age, which could be related to delays that are being seen in patients seeking treatment, according to several of the physicians interviewed by TCTMD.
"The key thing for us is we're working against the clock and if patients are taking longer to get in, that puts us behind a bit in terms of their chances for functional independence when they leave the hospital or their rehabilitation location," Song said. She added that treatment is complicated by the fact that family members are not allowed to come to the hospital with the patient, making initial history taking more difficult. Restrictive visitor policies also have an impact on the recovery process, Song said, because patients often draw on family members for motivation when performing rehabilitation.
But definitive data on outcomes are not yet available. Payne noted that functional outcomes after stroke are traditionally measured at 90 days, so it will be some time before those data can be amassed for patients treated during the pandemic.
Data Collection at All Levels
And those data are being collected in earnest, with groups pooling data across centers in the United States and internationally to dig deeper into a variety of questions related to stroke and COVID-19.
Majidi said they are looking at the coagulation profile of all COVID-19 patients at Mount Sinai, as well as all patients with ischemic stroke. Those investigations include histopathological examination of the clots and, for patients who required a hemicraniectomy, a look at brain biopsies. He also noted that his center is teaming up with others around the country to come up with a larger cohort to look into LVO strokes in younger patients.
Fifi said centers are coming together not just to study that issue, but strokes in general as they relate to COVID-19. In addition, there are different treatment regimens being tested to address clot formation, with some centers now automatically giving anticoagulants to patients with severe COVID-19. Just this week, a team of her Mount Sinai colleagues published data showing that anticoagulation may reduce in-hospital mortality in patients on ventilation. In some cases, patients are being given thrombolytic therapy to dissolve existing clots and to see whether it might be helpful in preventing new clots from forming.
Elkind said the AHA/ASA is exploring the interplay between stroke and COVID-19 in two registries. The Get With The Guidelines – Stroke registry has added questions about COVID-19, and in addition, a new COVID-19 CVD registry has been launched. Together, the two registries should enable researchers to answer some questions, including whether the age of stroke patients is dropping during the pandemic. It will still take several weeks to collect enough data for solid answers, Elkind said.
The Society of Vascular and Interventional Neurology, for which Liebeskind serves as president, also has a COVID-19 registry to get a better grasp on stroke and cerebrovascular disease in these patients and the impact of COVID-19 on stroke systems of care.
Cause for Concern?
While the stroke community awaits more concrete answers, there remains uncertainty about how concerned people should be about these preliminary reports of large-vessel strokes in younger patients with COVID-19.
"I think we have to be attentive to it and aware of it and continue to look very hard for it," Elkind said. "I would say right now we are treating people who come in with stroke of any age, whether they have COVID or not, the same way, and people should certainly seek emergency medical attention if they think they might be having a stroke."
He and nearly all of the physicians interviewed by TCTMD said a larger concern in the stroke community is that people are afraid to seek medical attention due to fears of contracting the virus in the emergency department or overwhelming hospitals, a problem that is likely suppressing the number of patients presenting with stroke and showing up for cardiac emergencies like STEMI. The resulting delays can be dangerous as brain cells continue to die with each passing minute.
These are "very tragic types of presentations where normally patients and their family members would call 9-1-1 but they're afraid of overwhelming the system or also afraid of getting the infection, so they're sheltering in place with symptoms that would otherwise get the emergency attention that they need," Song said. She added: "We want to try and reassure the public and the community that we have the capabilities of treating for both" stroke and COVID-19.
They're afraid of overwhelming the system or also afraid of getting the infection, so they're sheltering in place with symptoms that would otherwise get the emergency attention that they need. Shlee Song
Fifi said one of the reasons she and her colleagues at Mount Sinai decided to write the NEJM letter was because one of the patients in the case series stayed home for over a day out of fear of exposing herself or family members to the SARS-CoV-2 virus.
"It's still a relatively rare occurrence for a young person to have a stroke, but definitely we want the public to be aware of the signs of a stroke and to know that even now when we're in the middle of the pandemic, it's still important to get to the hospital if you're having signs of a stroke and get treated," Fifi said.
Ishida said that it's good to get the information out there about a potential connection between COVID-19 and stroke among younger patients, "but what I want to avoid is scaring people," a refrain heard from others as well.
The main reason for bringing this information to the public's attention is to underscore the importance of getting to the hospital in response to stroke symptoms so treatments that have been proven to improve functional recovery can be initiated, she said.
"The key message in general, but especially during this pandemic, is that people of all ages should be very aware of the common stroke signs and symptoms and understand that suspected stroke is an emergency and they need to call 9-1-1 and go to the ER immediately," Ishida said.

Todd Neale is the Associate News Editor for TCTMD and a Senior Medical Journalist. He got his start in journalism at …
Read Full Bio