Subjective Statin-Related AEs Have Been Rising; Hard Proof, Not So Much
The findings suggest the nocebo effect is responsible for a large proportion of statin-related adverse events reported to the FDA.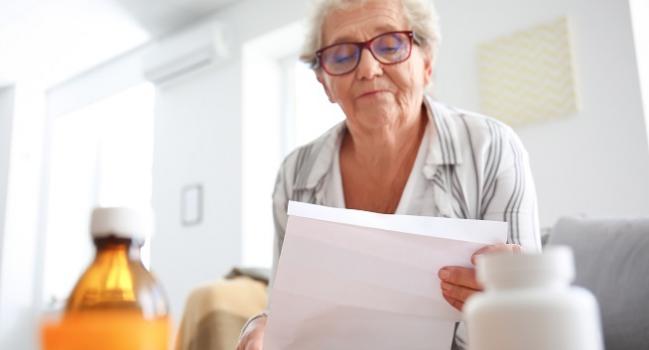 In the last decade, patients treated with statin therapy have been much more likely to report subjective side effects, such as fatigue, muscle pain, and dizziness, than objective muscular and hepatic adverse events documented by laboratory values, and this trend has been increasing over time, according to a deep dive into the US Food and Drug Administration's Adverse Event Reporting System (FAERS).
The imbalance raises the possibility that increased awareness and concern about potential side effects with statins—the nocebo effect—may be contributing to the adverse events reported by patients, say investigators.
"The idea of statin intolerance has been recognized for a while as a huge barrier to medication adherence," senior researcher Cynthia Jackevicius, PharmD, MSc (Western University of Health Sciences, Pomona, CA and Institute for Clinical Evaluative Sciences, Toronto, Canada), told TCTMD. "It's been a concern I've noticed in the literature and through my own practice, of patients not tolerating statins and having a lot of subjective side effects. I had a feeling this had been happening more and more."
Based on those suspicions, Jackevicius, along with lead investigator Jungyeon Moon, PhD, PharmD (Western University of Health Sciences), turned to FAERS to see if there was any clinical evidence of an increase in subjective adverse events, as opposed to more objective measures, with statins. She noted that a secondary analysis of the ASCOT-Lipid Lowering Arm trial showed there was no increase in statin-related muscle symptoms during the blinded portion of the study, but the frequency of these adverse events shot up once patients shifted to the open-label phase of the trial.
Recently, as reported by TCTMD, the SAMSON trial also highlighted the nocebo effect of statins, showing that 90% of the symptom burden elicited by statins was also brought on by placebo.
Some Peaks Correlated with FDA Warnings
In this retrospective study of FAERS, published earlier this month in Circulation, the researchers classified reported adverse events into two categories. Subjective adverse events included fatigue, muscular side effects (such as myalgia, arthralgia, weakness, spasm, and pain), and nervous system adverse events (dizziness, headache, and somnolence). Objective adverse events included rhabdomyolysis, myopathy, increased creatine phosphokinase, chromaturia, and hematuria as well as liver-related side effects, such as hepatitis, hepatocellular injury, jaundice, drug-induced liver injury, and several other physician- or laboratory-documented adverse events.
Between 2010 and 2019, the group identified 231,029 specific adverse event reports, including 191,073 and 39,956 subjective and objective adverse events, respectively. Overall, there were significantly more subjective adverse events reported per quarter than objective adverse events (4,977 vs 999; P < 0.0001). Also, between 2010 and 2019, there was a higher rate of increase in the number of subjective side effects than objective adverse event reports (P < 0.001).
Jackevicius noted that as physicians transitioned to using more moderate- and high-intensity statins over the years, there wasn't a corresponding increase in objective adverse events, aside from a slight "blip" in 2018, which may correspond to the publication of the latest cholesterol guidelines. Instead, only the number of subjective adverse event reports increased over time. The researchers also identified several peaks when the number of reported subjective adverse events far outpaced the objective measures. The first peak occurred in the third quarter of 2010 and the second in the first quarter of 2012. The third quarter of 2019 saw the highest number of subjective adverse events reported: 7,730.
"There was a peak in 2010 and just before that peak there was an FDA warning about muscle toxicity, particularly with high-dose simvastatin, although we did see an increase [in subjective measures] with all statins," said Jackevicius. "In February 2012, the FDA had another warning—this peak wasn't as large—of potential adverse effects and some drug-drug interactions. FDA warnings do get a lot of media attention, especially when it's about potential harms or side effects. Because of the timing, and because the number of subjective reports increased, it seems there is a correlation there."
Compassion Needed for Nocebo Effects
While men and women both reported more subjective side effects than objective measures, women were more likely to report subjective muscular adverse events, such as myalgias and weakness. Women also more frequently reported fatigue and nervous system adverse events and were less likely than men to report objectively documented muscular side effects. There was no difference in the frequency of reported hepatic adverse events between men and women.
As to why women reported "softer" adverse events with statins, Jackevicius said they found no clinical evidence that statins may predispose women to greater muscle toxicity compared with men. However, there is some physiologic evidence, which revolves around the hypothalamic-pituitary-adrenal axis and pain transmission, that women might be more predisposed than men to the nocebo effect when under stress and anxiety, she said. A blunted endogenous opioid transmission in women versus men might also make them more sensitive to pain and more likely to report these subjective adverse events.
Overall, US and non-US patients reported more subjective side effects than objectively documented adverse events. However, US patients reported more subjective adverse events per quarter than their non-US counterparts, with Americans reporting more subjective muscular side effects, fatigue, and nervous system adverse events.
In terms of the clinical message, statin prescribers need to acknowledge the nocebo effect is very real, but can be managed, say the researchers. 
"We need to be compassionate with our patients," said Jackevicius. "As clinicians, we need to understand this is a real effect and something the patient is experiencing. But it is something that can be turned around. From SAMSON, we can use objective data and educate patients to say, 'Yes, a lot of these [adverse events] are based on beliefs with taking something.' We can have open discussions with patients to let them know that it is possible to tolerate statins, and they are beneficial for many patients."  

Michael O'Riordan is the Associate Managing Editor for TCTMD and a Senior Journalist. He completed his undergraduate degrees at Queen's…
Read Full Bio
Disclosures
Jackevicius reports no conflicts of interest.