TAVR Growing in the US, but Vast Majority of Patients Not Receiving Any Form of Valve Replacement
Roughly 70% of eligible patients still got medical therapy as of 2016, and TAVR uptake wasn't equally distributed across the US.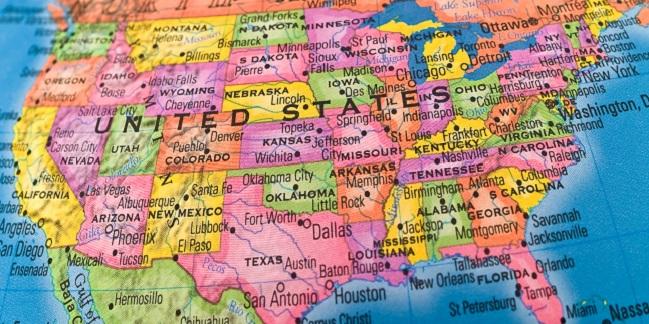 The number of patients hospitalized for aortic valve disease is on the rise in the United States, with the use of TAVR growing as well, particularly among older patients, women, and those with greater disease severity, according to an analysis of nationwide data.
Between 2012 and 2016, the number of patients hospitalized with aortic valve disease jumped from 57,516 to 85,165, an increase of 48.1%. Not surprisingly, more and more patients are being treated with TAVR, such that 12.5% of all patients with aortic valve disease underwent transcatheter valve replacement in 2016. However, uptake of the procedure was not equally distributed across the United States.
"TAVR has increased at the expense of both SAVR and medical therapy, but TAVR is highly inequitably distributed, such that patients with elevated surgical risk [and also those] treated at large hospitals, teaching hospitals, not-for-profit hospitals, and urban hospitals are much more likely to have TAVR as an option," lead investigator Andrew Goldsweig, MD (University of Nebraska Medical Center, Omaha), told TCTMD.
Given that approximately two-thirds of patients were still treated with medical therapy in 2016, Goldsweig said the use of aortic valve replacement has room to expand.
"The massive medical therapy group portends continued growth, particularly of TAVR but also of valve replacement therapy in general," he said, noting that TAVR is likely to replace surgical valve replacement for nearly all indications—inoperable/extreme-risk, intermediate-risk, and low-risk patients—in the next couple of years. "We haven't hit a saturation point by any stretch of the imagination. There is a lot more TAVR left to be done. The vast majority of patients out there aren't getting valve replacement therapy." 
Shift Not Seen Everywhere 
For their study published online June 7, 2019, in the American Journal of Cardiology, the researchers assessed temporal trends using data from the Nationwide Readmissions Database, part of the Agency for Healthcare Research and Quality's Healthcare Cost and Utilization Project. They identified 366,909 patients with an index admission defined as the patient's first discharge with primary or secondary nonrheumatic aortic valve stenosis or regurgitation plus at least one of the following procedures or symptoms of aortic valve disease: SAVR (n = 64,695), TAVR (n = 18,107), congestive heart failure (n= 276,966), unstable angina (n = 11,074), NSTEMI (n = 47,749), or syncope (n = 21,858). The average age of patients was 77.8 years, and 48.7% of the population was female.
In terms of overall numbers, the majority of patients were treated with medical therapy (73.4%), though the distribution among therapies is shifting. In 2012, for example, 21.9%, 2.6%, and 75.5% of patients with aortic valve disease were treated with SAVR, TAVR, and medical therapy, respectively. In 2016, the proportions of patients treated with SAVR and medical therapy had declined to 18.5% and 69.0%, respectively, while the proportion of patients treated with TAVR had increased to 12.5%.
Among patients 75 years and older, use of TAVR increased rapidly between 2012 and 2016, such that by 2016 the proportion of patients undergoing TAVR exceeded the number of patients treated surgically (15.1% with TAVR vs 9.3% with SAVR). Additionally, similar trends were observed for female patients and those with a high severity of illness, such as those with major/extreme loss of function. Additionally, not-for-profit hospital ownership, larger centers, and hospitals affiliated with academic medical centers all were associated with a higher prevalence of TAVR use.  
In a multivariate model designed to evaluate factors associated with treatment strategy, a patient's likelihood of undergoing TAVR for aortic valve disease relative to surgery increased 4.57-fold between 2012 and 2016 after adjusting for patient, hospital, and neighborhood characteristics. The greatest increase in TAVR relative to surgery was observed in patients 85 years and older and those with extreme loss of function due to their illness.
'Tip of the Iceberg'
To TCTMD, Goldsweig said he was surprised by the large number of patients treated with medical therapy. "I would have expected that a large percentage of those patients would have undergone aortic valve replacement, but indeed it's much smaller than you think," he said. "Even by 2016, only 31% of patients received any valve replacement therapy."
He noted it's possible these patients might not have had severe aortic stenosis indicated for valve replacement, but even these indications are evolving quite rapidly. For example, the EARLY TAVR trial is now enrolling asymptomatic patients with severe aortic stenosis, while the TAVR UNLOAD trial is enrolling patients with moderate aortic stenosis. There is also growing off-label use for aortic insufficiency, which is much rarer than aortic stenosis.
"There is a huge body of patients out there likely to be eligible for TAVR or surgical aortic valve therapy in the coming years," said Goldsweig. "As we look toward resource allocation, as we design hospitals and hybrid ORs or decide how many fellows to train, among other things, we should be [cognizant] of the fact that what we're doing now from an aortic valve therapy standpoint is just the tip of the iceberg. We're going to have many times the volume in the next 5 to 10 years."     
The Centers for Medicare & Medicaid Services (CMS) are expected to issue their final national coverage determination (NCD) for TAVR relatively soon. The proposed NCD was published in March and the public comment period is now closed. CMS is expected to modify the volume requirements by relaxing the standard for new TAVR programs while maintaining the current volume thresholds for existing centers, all in the name of balancing patient access while ensuring quality programs.

Michael O'Riordan is the Associate Managing Editor for TCTMD and a Senior Journalist. He completed his undergraduate degrees at Queen's…
Read Full Bio
Disclosures
Goldsweig reports no relevant conflicts of interest.