Is TEE Necessary for LAA Occlusion? Maybe Not
Three-dimensional rotational angiography could be enough, a small pilot study suggests.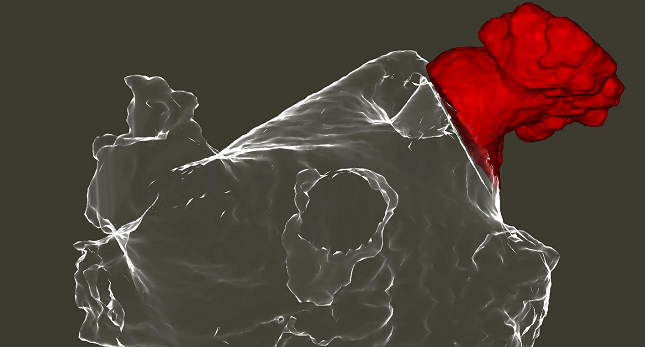 Although transesophageal echocardiography (TEE) is recommended when performing percutaneous left atrial appendage (LAA) occlusion, there may be a way to complete the procedure without the assistance of TEE, a pilot study suggests.
Among 19 patients undergoing LAA occlusion, the device was successfully deployed in all cases and released in all but one using only fluoroscopy and 3-D rotational angiography. In the last case, the device was not released because there was a lack of device compression and stability resulting from a very large LAA ostium, according to researchers led by Tom De Potter, MD (OLV Hospital, Aalst, Belgium).
TEE was performed in all cases as a precaution, but operators remained blinded to the results, the investigators report in a research letter published online ahead of the January 22, 2018, issue of JACC: Cardiovascular Interventions.
"A workflow blinded to TEE is feasible and safe in a pilot setting," De Potter told TCTMD, noting that no issues arose that would call into question the viability of the approach. "We do feel that it's worth looking into the idea on a larger scale," he said.
Percutaneous LAA occlusion is usually guided by a combination of TEE and fluoroscopy, but alternate approaches could be useful when there are contraindications to TEE, it is not available, or there is a desire to avoid general anesthesia, which is almost always used when TEE is performed.
De Potter et al evaluated one alternative—fluoroscopy plus 3-D rotational angiography—in a pilot study that initially included 20 patients scheduled to undergo LAA occlusion. Before each procedure, TEE confirmed that there was no thrombus in the LAA. At various points during the procedure, the TEE operator was instructed to unblind the physician performing LAA occlusion if an immediate safety risk was uncovered; that didn't happen in any case.
Of the initial 20 patients, LAA occlusion was aborted in one due to access problems stemming from extreme obesity. In the remaining 19 cases, 3-D rotational angiography was used for device sizing, deployment, stability, and leak assessment.
There were no safety issues during the procedure, and no patients developed new symptoms through 6 weeks of follow-up.
Although peridevice flow was observed in five patients on follow-up TEE, "these were considered clinically irrelevant and did not lead to a change in management," the researchers report. "No thrombus or device dislodgement was observed."
Of note, the maximum LAA ostial diameter was consistently larger according to 3-D rotational angiography than with TEE, with TEE providing an estimate that was an average of 3.45 mm smaller. The discrepancy between the imaging modalities was present in all cases.
De Potter pointed out that there is no way to tell which approach provides the "true" measure of ostium size. He said there are data suggesting that TEE is probably undersizing as opposed to 3-D rotational angiography oversizing, but that this is speculative.
"Regardless of the discussion [about] who's right, it's still an important finding," De Potter said. "It means that there are potential issues with the way we size today."
Moving forward, De Potter said, his group would like to further explore the clinical viability of this alternative approach by studying it on a larger scale and in a truly TEE-free fashion.
Photo Credit: Photo courtesy of De Potter.

Todd Neale is the Associate News Editor for TCTMD and a Senior Medical Journalist. He got his start in journalism at …
Read Full Bio
Sources
De Potter T, Chatzikyriakou S, Silva E, et al. A pilot study for left atrial appendage occlusion guided by 3-dimensional rotational angiography alone. J Am Coll Cardiol Intv. 2018;11:223-224.
Disclosures
The study was funded by a research grant from Boston Scientific.
De Potter reports no relevant conflicts of interest.