Therapies Aimed at New Genetic Target Show Early Promise for Lowering Triglycerides
Mouse studies and phase I human trials suggest that inhibiting ANGPTL3 may yield dividends down the road.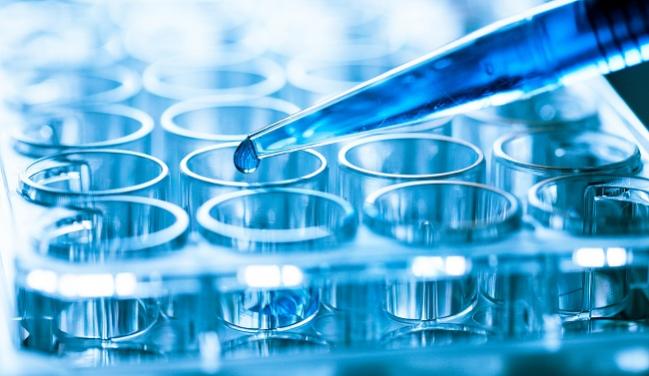 Inhibiting angiopoietin-like protein 3 (ANGPTL3) with monoclonal antibodies or antisense oligonucleotides could someday provide relief to patients with stubbornly high triglyceride levels if early results from phase I trials can be replicated in future studies.
Both approaches significantly reduced levels of triglycerides and LDL cholesterol in healthy volunteers, without any major safety concerns, as reported in two papers published online May 24, 2017, ahead of print in the New England Journal of Medicine.
The findings represent the first step in translating the results of human genetic studies—which show that individuals with loss-of-function variants in ANGPTL3 have lower levels of plasma lipoproteins and a lower risk of coronary artery disease—into a clinical application.
Nathan Stitziel, MD, PhD (Washington University School of Medicine, St. Louis, MO), who was not involved in either analysis but has done research in this area, told TCTMD that the new studies "demonstrate that targeting this gene is therapeutically possible."
"I think it's exciting in the sense that now we'll potentially have new agents for dyslipidemia, and [in] future outcomes trials, hopefully those agents will be shown to reduce clinical events," Stitziel said.
In one of the new NEJM studies, researchers led by Frederick Dewey, MD (Regeneron Genetics Center, Tarrytown, NY), confirmed prior genetic analyses by showing that carriers of ANGPTL3 loss-of-function variants in several cohorts had lower serum levels of triglycerides and both LDL and HDL cholesterol, as well as a lower likelihood of coronary artery disease.
They then tested the effects of a fully human monoclonal antibody targeting ANGPTL3—called evinacumab—in dyslipidemic mice, demonstrating reductions in total cholesterol and triglycerides and greater decreases in atherosclerotic lesion area and necrotic content compared with a control antibody.
Finally, the researchers evaluated the effects of evinacumab—administered either subcutaneously or intravenously—in a first-in-human trial that included 83 healthy human volunteers with mildly elevated levels of triglycerides or LDL cholesterol. The approach lowered levels of fasting triglycerides by as much as 76%, LDL cholesterol by up to 23.2%, and HDL cholesterol by up to 18.4%.
Similar findings came from the other NEJM study, led by Mark Graham, MS (Ionis Pharmaceuticals, Carlsbad, CA), which evaluated the effects of antisense oligonucleotides (ASOs) targeting production of ANGPTL3 in the liver.
Treated mice had significant reductions in triglycerides, LDL and HDL cholesterol, and liver triglyceride content, along with an increase in insulin sensitivity. Atherosclerosis progression was slowed.
Next, they showed that in a group of 44 people with triglyceride levels of at least 90 mg/dL, participants receiving multiple doses of ASOs over the course of 6 weeks had reductions of up to 84.5% in ANGPTL3 protein, up to 63.1% in triglycerides, and up to 32.9% in LDL cholesterol. HDL cholesterol was lower with treatment, as well.
There were no serious adverse events reported.
'Desperate Unmet Medical Need'
When asked about the importance of these two new studies, Richard Dunbar, MD (University of Pennsylvania, Philadelphia), a co-author on the monoclonal antibody paper, pointed out that there hasn't been much development in triglyceride-lowering treatments in quite some time, creating a large therapeutic gap.
So publication of these results is "potentially really good news for patients suffering triglyceride problems, but more broadly, it's probably good news for people who are concerned about atherosclerosis, as well," he told TCTMD.
Both approaches to targeting ANGPTL3 have potential and could be developed "fairly rapidly"—perhaps within a few years, barring any unexpected problems—because the delivery platforms are mature, Dunbar added. The first indications would likely be for lowering triglycerides, he said, because it would take much longer to demonstrate a benefit in terms of reducing atherosclerotic events.
The importance of getting new treatments is underscored by the plight of patients who have extremely high triglyceride levels due to disorders like familial chylomicronemia syndrome, Dunbar said.
"It's one of the most frustrating things in the world as a doctor to have someone that sick and you just don't really have anything that works well for them," he said. "There's this sort of desperate unmet medical need that these kinds of things are [addressing]."
Sotirios Tsimikas, MD (University of California, San Diego), senior author of the ASO study, agreed that both approaches to inhibiting ANGPTL3 have the potential to reach the clinic at some point. ASOs in particular might have applications beyond lipid lowering, he told TCTMD, pointing to suggestions that liver fat is reduced and insulin sensitivity is increased with such a strategy.
It's going to be a few years before either ASOs or monoclonal antibodies for inhibiting ANGPTL3 can be applied clinically, but initially targeting rare conditions like homozygous familial hypercholesterolemia or genetically elevated triglycerides might be a way to more rapid approval, Tsimikas said.
"They're not going to be around the corner, but I'm sure they're going to be both aggressively developed for rare and then later common indications," he said. "The bottom line is that both drugs lowered triglycerides extensively [by] over 70% and they also lowered LDL cholesterol, and they should be evaluated going forward for a variety of indications."

Todd Neale is the Associate News Editor for TCTMD and a Senior Medical Journalist. He got his start in journalism at …
Read Full Bio
Disclosures
The DiscovEHR study was partially funded by Regeneron Pharmaceuticals. The evinacumab clinical trial was funded by Regeneron.
Dewey reports being an employee/stockholder of Regeneron.
Dunbar reports receiving grants from Regeneron, Ionis, and uniQure, as well as nonfinancial support from Regeneron.
The study by Graham et al was supported by Ionis Pharmaceuticals.
Graham reports being an employee/stockholder of Ionis and holding several patents.
Tsimikas reports being an employee of Ionis and holding several patents.