Ultrasound May Prove Useful in Softening Calcified Bioprosthetic Valves
The noninvasive approach could one day be used to improve valve movement in deteriorating devices, a proof-of-concept study suggests.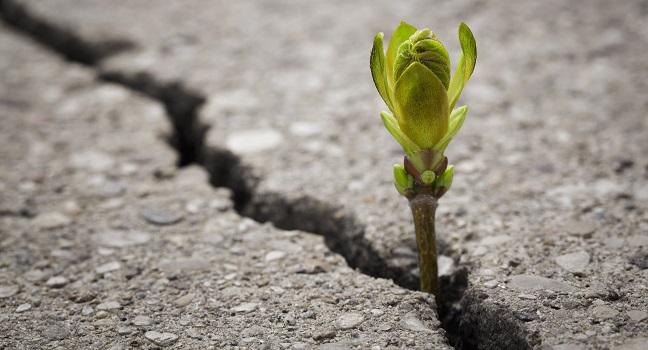 Delivering short pulses of high-pressure ultrasound to calcified bioprostheses may soften the valves and relieve stenosis, new preclinical and in vitro data show. The hope is that one day, with further testing, the noninvasive technique may help patients whose valves begin to deteriorate over the years avoid risky reinterventions.
Pulsed cavitational ultrasound (PCU), or histotripsy, is delivered by a transducer located outside the body, explain lead author Olivier Villemain, MD (Hôpital Européen Georges Pompidou, Paris, France), and colleagues.
Co-author Emmanuel Messas, MD, PhD (Hôpital Européen Georges Pompidou), told TCTMD in an email that this proof-of-concept study is an early step toward developing an alternative to valve-in-valve procedures. "The principle will be not to decalcify the valve but rather to soften the cusp and make them open more and therefore decrease the valve gradient," he explained. "It is an exciting challenge which we believe, if [it comes to fruition], can improve the outcomes of patient with heart valve disease."
But much work is left to be done. In the near future, Messas said, the researchers hope to test their approach (Cardiawave SAS) in a humans with stenotic bioprostheses or native aortic valve stenosis. "We are quite confident for the level of comfort and the safety of this therapy in humans," though this will have to be proven, he added.
In a press release, Douglas L. Mann, MD, editor-in-chief of JACC: Basic to Translational Science, which published the Villemain et al's paper online last week, tried to put the findings in context.
"The results of this experimental study must be regarded as provisional because neither the safety nor efficacy of this technique have been evaluated in humans," Mann commented. "However, the concept of using high-energy ultrasound to restore the function of calcified artificial tissue valves, analogous to the manner in which nephrologists use ultrasound to break up kidney stones, is both provocative and exciting."
Also noteworthy, he said, is that the "ultrasound devices to perform this type of therapy exist today, so the ability to translate these concepts to patients can move very quickly."
In Vitro and in Sheep
For their two-part study, the investigators first tested the valve in vitro on eight explanted bioprostheses. Mean PCU duration was 70 minutes (range 50 to 90 minutes). After the procedure, the mean transvavular gradient had dropped from 21.1 mm Hg to 9.6 mm Hg, a decrease of 55% (P < 0.001). Maximum gradient also decreased significantly. When assessed 1 month after the procedure, transvalvular gradients had held steady.
Seven calcified bioprosthesis also were implanted in seven sheep that underwent PCU for a mean duration of 60 minutes (range 40 to 100 minutes). Here transvalvular gradient was reduced on average by 50%. Hemodynamic parameters including heart rate, blood pressure, and oxygen saturation were stable during treatment, and no mitral regurgitation developed.
While isolated ventricular extrasystoles were seen in two animals, there were no hemodynamic consequences, the researchers report. "As long as the focal spot of the therapy device remained on the bioprosthesis, no arrhythmia was visible." Postmorten evaluation "showed bruising of the cardiac wall due to off-target cavitation" in these cases, they add, noting that this "could be greatly reduced with some technical improvements."
After PCU, valve leaflets were less stiff (as measured by elastography) and their structures remained intact. Calcification had fragmented, though its volume did not change. There were no histological signs of acute inflammation or acute thrombosis on the bioprosthesis. Yet, as noted in the press release, it is not yet known whether PCU could cause pieces of calcified aortic valve to break off and result in embolic stroke.
Additionally, given that "most of the degenerated bioprosthetic valves used in this study were severely stenotic and heavily calcified with fibrosis, . . . it is difficult to predict the effect of PCU on soft tissue," Messas said. However, he noted, researchers have not yet observed any problems in this regard.

Disclosures
The research was supported by LABEX WIFI and the French program "Investments for the Future."
Messas and two co-authors are co-founders and shareholders of Cardiawave SAS.
Villemain reports no relevant conflicts of interest.