Under ISCHEMIA's Long Shadow, Cardiologists Ponder Shifting Guidelines, Care
Attention is turning to symptom relief and how best to align treatment with the patient's goals and preferences.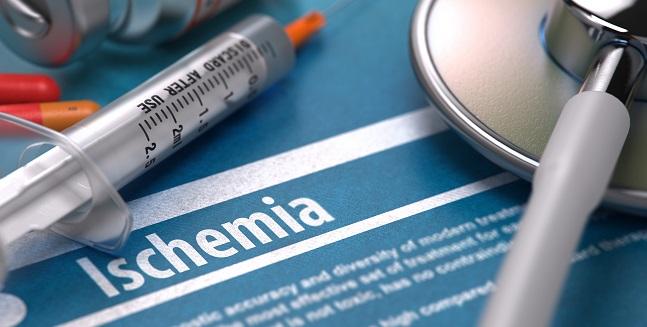 Less than a year since its results were first unveiled, the ISCHEMIA trial continues to reverberate throughout clinical practice, particularly among preventive and interventional cardiologists who are still debating the best management course for patients with stable ischemic heart disease.
In that landmark trial, an invasive strategy on top of optimal medical therapy (OMT) did not prevent a range of major cardiovascular events in patients with stable coronary artery disease and moderate-to-severe ischemia when compared with OMT alone. Event curves out to 5 years showed that the conservative strategy had fewer cardiovascular events occurring in the first 2 years, while the invasive strategy held the edge in later years, a finding that was attributable to fewer late MIs with the invasive strategy.
With respect to symptoms, the winner was the invasive strategy, principal investigator David Maron, MD (Stanford University School of Medicine, CA), said earlier this week when recapping the results at TCT Connect 2020. In ISCHEMIA, angiography followed by PCI or CABG improved angina symptoms better than medical therapy alone, with patients with more frequent angina deriving the largest benefit with the invasive strategy.  
During a TCT "Europe Connect" session devoted to controversies in stable chronic coronary syndromes, several experts took a look at the trial not just to make clinical sense of the findings, but also to question how practice will change, or has changed already as result of the trial, and to speculate if any revisions are needed to current treatment recommendations.
Davide Capodanno, MD, PhD (University of Catania, Italy), who was involved in drafting the 2018 European Society of Cardiology/European Association for Cardio-Thoracic Surgery (ESC/EACTS) myocardial revascularization guidelines, suggested that some of the current indications for revascularization may no longer be valid in light of ISCHEMIA. For example, under the ESC/EACTS guidelines, revascularization is a class IA recommendation for patients with proximal LAD stenosis > 50% and a IB recommendation for patients with a large burden of ischemia detected by functional testing.
In ISCHEMIA, however, there was no evidence of benefit from the invasive strategy in patients regardless of the extent of ischemia at baseline. In addition, proximal LAD stenosis was present in 47% of ISCHEMIA patients but it was not a treatment modifier, said Capodanno, saying the results of the trial applied to patients with and without proximal LAD disease. 
Speculating on potential tweaks, Capodanno said that rather than ischemic burden, the ESC/EACTS guidelines could be reframed to place symptom burden at the forefront for treatment decisions. If angina is infrequent and acceptable, a conservative OMT strategy—with physicians monitoring the patient's response to therapy—could be a class I recommendation. If angina is frequent and unacceptable despite lifestyle changes and OMT, an invasive strategy should be a class I recommendation, he suggested.
Bernard Gersh, MD (Mayo Clinic, Rochester, MN), who chaired the TCT discussion, agreed with that assessment.
"I do think this trial has changed guidelines," he said. "Ischemia alone should not be a class I indication. I think ischemia alone can be downgraded in the guidelines, but I think we need to differentiate the presence of ischemia on a stress test in the absence of other high-risk symptoms, such as a drop in blood pressure, LV dilatation, a very short exercise time, or [presenting with] dyspnea. Those are all high-risk features and I'm not sure how many of those patients ever got into the trial or may have been taken out during the screening phase."
For Kimberly Skelding, MD (Confluence Health, Wenatchee, WA), ISCHEMIA forces clinicians to reckon with how they work, rethinking ingrained habits. 
"A lot of people when they [order] a stress test and if it's this large area of ischemia, they feel more compelled to take [the patient] to the cath lab," she said. "If it's a small, inferior defect, they're more comfortable with medical therapy or having that shared discussion. A lot of cardiologists or interventionalists are uncomfortable having that discussion about medical management when they see these large, whopping defects, but the piece of ISCHEMIA—that showed a lot of these people have moderate-to-severe ischemia and really didn't have much in the way of coronary disease on the CT scan—is making people rethink that."
At least one clinician took issue with eliminating that ESC/EACTS recommendation from the guidelines, though.
"I'm not at all ready to give up on ischemia," said Gregg Stone, MD (Icahn School of Medicine at Mount Sinai, New York, NY). "There's large registry studies and hundreds of thousands of patients that show the greater the level of ischemia, the higher the rates of cardiac death and myocardial infarction. I think that in ISCHEMIA the reason we didn't see that relationship is that we enrolled a very homogenous population of patients. They were all supposed to have moderate-to-severe ischemia, number one, and two, we had five different types of tests to qualify patients."
With a homogenous population that had a relatively tight range of ischemic burden, ISCHEMIA was unlikely to identify patients who would benefit from revascularization based on functional testing, Stone suggested. 
How to Manage Patients in Light of ISCHEMIA?
In terms of how ISCHEMIA changes practice, Maron said that if left main coronary artery disease is not present on CT angiography, then the focus of treatment is squarely on quality of life. Specifically, does the patient have residual symptoms despite optimized medical therapy? 
"And if the answer is yes, shared decision-making needs to occur to decide whether the patient is ready to continue with medical therapy or is not satisfied," said Maron. "If they have no symptoms and the patient is satisfied with their quality of life, then optimal medical therapy should be continued as in the conservative strategy in ISCHEMIA. If they're not satisfied, then it makes sense to refer to the cath lab where a multidisciplinary heart team can decide on the best method of revascularization."
During the discussion, the panel also discussed their current approaches in light of the trial. Rasha Al-Lamee, MBBS (Imperial College London, England), who led the ORBITA trial, said that if she had a patient with class II/III angina who had been symptomatic for at least 3 months, her focus would be improving the patient's symptoms and quality of life. She pointed out that many patients with stable ischemic heart disease still think revascularization improves their prognosis or prevents MI (it might reduce MI, but long-term data are needed, she added). 
"I'd start by explaining to the patient what I think they may have, in terms of their condition, and reassuring them that if they are on the right medical therapy, it's unlikely this condition will cause them to die or have an imminent myocardial infarction," she said. "In terms of diagnosis, that's where both anatomical testing with CT and functional testing is still very important. In the UK, our primary pathway is to divert most of these patients straight to a CT coronary angiogram, mainly because it's a great rule-out test for the patient with unobstructed coronary arteries and to rule in left main disease and high-risk features that'll make me proceed straight to invasive angiography."
While waiting for the imaging results, she would aim to treat the patient's symptoms with a trial of anti-anginal therapy, Al-Lamee said.
A.J. Conrad Smith, MD (University of Pittsburgh, PA), said they've adopted a similar approach. While CT angiography is used at their center, it's not yet routinely used in the United States. For patients with low-risk features, they aim to rule out CAD with CT angiography, and functional ischemic testing is still primarily used in patients at moderate risk for stable ischemic heart disease. "For patients that we feel have higher-risk features, we're still holding catheterization as a go-to therapy to get more definitive information," said Carter. He added that he is reluctant to start a patient on medication without a firm diagnosis of angina.
During the discussion, Gersh pointed out that starting a patient on medical therapy is "not a life sentence" and clinicians and patients have the option to change course if it's not providing symptomatic relief. On the whole, Gersh believes the ESC/EACTS guidelines "got it right," noting there's been a shift away from initial stress testing to CT angiography. The guidelines, in high-risk, symptomatic patients where CAD is "definite," also allow physicians to send them straight to the cath lab for invasive angiography, he said.
What Does Shared Decision-Making Look Like?
When it comes down to making a decision about treatment, Erica Spatz, MD (Yale School of Medicine, New Haven, CT), stressed that physicians and patients need to work together. Physicians must discuss the findings from ISCHEMIA and other trials in a clear, unbiased manner, while the patient passes on their preferences and values with respect to treatment. The goal is to proceed with the best treatment that aligns with these preferences, she said. 
"Many times, patients report they go along with care, and one patient advocate described it to me as being given directions from New York to Boston," she said. "'This is the way you get there. This is the destination.' If we think about this is in the framework of stable ischemic coronary artery disease, there's a progression of symptoms to testing, to further diagnosis of an obstructive lesion, and then ultimately to revascularization. Many people feel they go along with what the doctor recommends and what the next necessary step is. Few people realize there is a decision to make."
Some of the advantages of shared decision-making include having more-knowledgeable patients who have realistic expectations of treatment, she said. For physicians, it means more-individualized, less-formulaic care and a greater familiarity with the existing evidence and its gaps.
"We need to support patients, recognizing that stable ischemic heart disease is a chronic disease," said Spatz.
For the patient with an 80% stenosis in the left main artery or a patient with severely reduced EF, Stone asked how far a physician should be willing to push if the patient doesn't want revascularization. "When does the doctor know better than the patient?" he asked.
In response, Spatz said shared decision-making doesn't mean there's equipoise or balanced risks and benefits with each treatment option. She said it can be helpful to bring in spouses or other family members to be part of the discussion, but that the decision ultimately belongs to the patient. "There are times when there is overwhelmingly more data to support one strategy over another, and I think we need to convey that to our patients about where our recommendations come from," said Spatz. "That said, many patients may still opt to go against the evidence. . . . Just think: the doctor never really knows best. The patient always knows what's best for them."

Michael O'Riordan is the Associate Managing Editor for TCTMD and a Senior Journalist. He completed his undergraduate degrees at Queen's…
Read Full Bio
Sources
Controversies in stable chronic coronary syndromes—ISCHEMIA and beyond. Presented at: TCT 2020. October 15, 2020.
Disclosures
Maron, Skelding, Smith, and Spatz reports no relevant conflicts of interest.
Capodanno reports consulting fees/honoraria from AstraZeneca, Bayer, Daiichi-Sankyo, Eli Lilly, Boehringer Ingelheim, and Amgen.
Gersh reports serving on the DSMB and steering committee for the Boston Scientific-sponsored REPRISE and REVEAL studies, respectively.
Stone reports speaker honoraria from Cook; consulting to Valfix, TherOx, Robocath, HeartFlow, Gore, Ablative Solutions, Miracor, Neovasc, Abiomed, Ancora, Vectorious, Cardiomech; and equity/options from Ancora, Qool Therapeutics, Cagent, Applied Therapeutics, Biostar family of funds, SpectraWave, Orchestra Biomed, Aria, Cardiac Success, and Valfix.
Al-Lamee reports consulting fees/honoraria from Philips Volcano and Menarini.