Uninformed Consent? Most Patients Misunderstand True Benefits of PCI
A new survey shows patients believe PCI will cure their disease or reduce future MI risk and rely on doctors to decide what's best.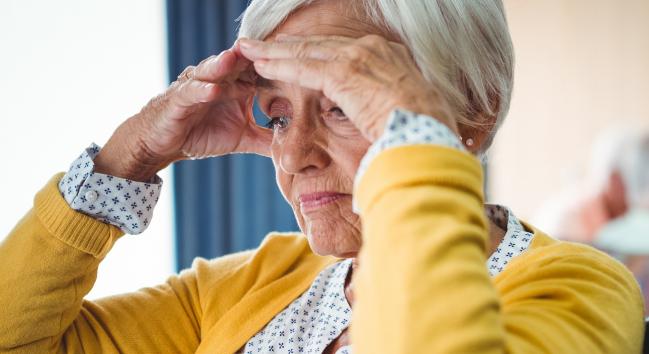 The majority of patients with stable coronary heart disease or non-ST-elevation acute coronary syndrome (NSTE ACS) undergoing PCI believe the procedure will cure their heart disease, reduce their future risk of MI, or prolong their lifespan, according to a new study looking at the informed consent process.
And while most patients and cardiologists agree that informed consent should explain what PCI entails, what outcomes patients can expect from their procedure, and what other treatments are available, more than 60% of patients count on the physician to make the treatment decision for them.
Lead investigator Felicity Astin, PhD (University of Huddersfield and Huddersfield Royal Infirmary, England), a health services researcher, said patients' perspectives on the benefits of PCI haven't changed much in 20 years. Back then, studies reported that elective patients largely viewed PCI as "curative" for their heart disease.
"It's scary that after all this time we still haven't moved all that further along," she said. "I think this might possibly have something to do with cardiologists and nurses using words like 'fixed.' If you have a distressed patient, and somebody says they're going to fix this, they're going to want to believe that it's cured. Similarly, with the risk of heart attack, and the increase in lifespan, we know that for elective angioplasty—especially after ISCHEMIA—those beliefs are completely incorrect, but we can see how they evolve."
The blockbuster ISCHEMIA trial, which was presented less than 2 weeks ago at the American Heart Association (AHA) 2019 Scientific Sessions, showed that an invasive strategy on top of optimal medical therapy did not reduce the risk of major cardiovascular events in stable patients with moderate-to-severe coronary artery disease. Angiography followed by PCI or CABG did result in greater symptom relief over medical therapy.
Dwayne Conway, MD (Pinderfields Hospital, England), a cardiologist involved in the survey as well as in ISCHEMIA, said the findings "highlight the gap in knowledge and understanding of risk/benefit that still exists between cardiologists and patients undergoing PCI." The current study, he added, is just a small part of a larger project led by Astin exploring the methods currently used to share information and obtain informed consent for PCI. The goal is to develop new ways to exchange complex medical information so that patients can make the best choice for them.
"I was a PI for ISCHEMIA and was present in Philadelphia when the results were presented at AHA 2019 and at the investigators' meeting on the Friday evening," Conway told TCTMD via email. "There was a lot of talk at both of those sessions about developing new tools for shared decision making around invasive procedures for chronic coronary syndromes. It was perhaps a 'lightbulb moment,' and really brought home to me the importance of [Astin's] work in this area."
Often on Same Page, but Sometimes Not
For the study, which is published November 28, 2019, in the European Journal of Cardiovascular Nursing, investigators surveyed 118 cardiologist members of the British Cardiovascular Intervention Society (BCIS) and 326 patients undergoing elective or acute PCI for NSTE ACS from 10 PCI centers in England. Patients undergoing primary PCI were excluded from the survey.
If you have a distressed patient, and somebody says they're going to fix this, they're going to want to believe that it's cured. Felicity Astin
To TCTMD, Astin said the study revealed that cardiologists and patients were often on the same page with respect to informed consent. For example, more than 90% of participants and doctors said the process is intended to help patients understand the benefits and risks of PCI, and that informed consent was part of the patients' right to choose their treatment. Nearly all patients and cardiologists said the patient should be informed of procedural details, treatment's goals, what other procedures might be necessary, and what realistic outcomes could be expected.
The survey did reveal some significant differences between patients and cardiologists, however, with results suggesting that patients tend to take on a more passive role with respect to treatment. In total, 62% of patients undergoing elective PCI, and 66% undergoing PCI for NSTE ACS, said that they depend on the doctor to make the decision for them, but only 27% of cardiologists agreed that patients rely on physicians for that decision. Roughly half of patients surveyed said that patients either don't understand the information or can't remember it, and 31% of patients said they needed some degree of help understanding health-related written information. Of the cardiologists, however, roughly one-third said patients don't understand the material and 53% agreed patients usually don't remember it.
"Obviously, if [patients need to be informed to make a voluntary decision, we're falling down on the 'informed' bit if patients don't remember the information," said Astin.
Before they underwent PCI, 81% of patients were sent information in advance and 99% signed the form on the day of the procedure. Slightly less than half (47%) said they would have liked a family member present when treatment was explained as part of the informed consent process. Both cardiologists and patients placed less emphasis on the need to understand alternative treatments during informed consent, with just 70% of both groups believing that informed consent should cover these other options.
Overall, "patients understand they are signing a form, but study results indicate that many don't see the consent process as important as the doctors do," said Astin.
Communicating Benefit and Risk
The findings suggest that the informed consent process requires some work so that patients better understand the risks and benefits of PCI, which in turn would allow them to make a truly informed decision, say investigators.
"The communication of risk information is a really difficult area and there needs to be more research into how to communicate the information effectively," said Astin. One way to improve the process would be to stop thinking of informed consent as a one-time discussion, but rather part of a series of interactions as patients move through the system, she said.
"It's clear that the process of informed consent does not just take place at one timepoint when the consent form is signed, but it is a linear process which commences at the moment an invasive procedure is suggested/recommended and continues until the procedure is complete," added Conway. "There is huge potential to improve the 'patient pathway' to involve patients more effectively in managing their own healthcare."
To TCTMD, Conway said the benefits of primary PCI in STEMI are clear and consent needs to be swift, but that there is a greater opportunity for fully informed "shared decision-making" in patients with stable angina and NSTE ACS. In that setting, physicians ensure patients are comfortable accepting a small, but not zero, degree of procedural risk to achieve symptom relief and improved quality of life. Patients all differ in their health literacy and attitudes toward risk and benefit, he noted.
"Although interventional cardiologists such as myself are experts at delivering the procedures and understanding the evidence-base quantitatively, I'm not sure we're all as adept at information sharing and exploring the individual patient's personal beliefs and expectations," said Conway. "In general, we like to 'fix stuff quickly,' but I think that's no longer appropriate for chronic coronary syndromes such as stable angina."
Recently at PCR London Valves 2019, Astin was part of a session dedicated to informed consent for structural interventions, specifically TAVR. She advocated using the "teach-back" technique as a way for physicians to assess and reassess patient recall and comprehension of the risks and benefits of treatment, as well as sending information to patients in advance and shortening and simplifying consent forms.   

Michael O'Riordan is the Associate Managing Editor for TCTMD and a Senior Journalist. He completed his undergraduate degrees at Queen's…
Read Full Bio
Disclosures
Astin and Conway report no conflicts of interest.