Updated EAS/ESC Dyslipidemia Guidelines Lower LDL Targets, Broaden Risk Categories
This iteration represents a merging of European and US ideas, but the inclusion of Lp(a) screening remains controversial.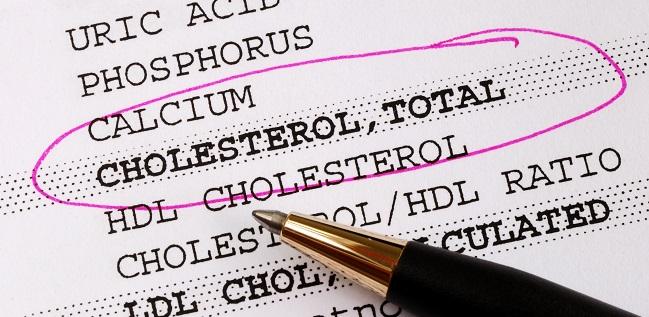 PARIS, France—New dyslipidemia guidelines from the European Society of Cardiology (ESC) and European Atherosclerosis Society (EAS) advocate a "lower is better" and risk-based approach for LDL cholesterol, with a stronger emphasis on lipid-lowering than specified before.
Published last week in the European Heart Journal to coincide with the start of the ESC Congress 2019, the guidelines update those released in 2016 and fall relatively in line with the latest American College of Cardiology (ACC) and American Heart Association (AHA) version published in November 2018.
Notably, the European recommendations are the first to suggest an LDL cholesterol target of less than 55 mg/dL in addition to at least 50% lowering beyond baseline for both primary prevention (class I, level of evidence C) and secondary prevention (class I, level of evidence A) patients at very high risk. For those at high risk, the target is 70 mg/dL plus 50% lowering, and patients at moderate risk should aim to be below 100 mg/dL. The recommendation for patients at low risk—below 116 mg/dL—did not change.
Additionally, the guidelines now denote patients with atherosclerotic cardiovascular disease (ASCVD), diabetes with target organ damage, familial hypercholesterolemia, and severe chronic kidney disease as very high risk.
"There is now overwhelming evidence from experimental, epidemiological, genetic studies, and randomized clinical trials that higher LDL cholesterol is a potent cause of heart attack and stroke," Colin Baigent, MD (University of Oxford, England), who co-chaired the writing committee, said in a press release. "Lowering LDL cholesterol reduces risk irrespective of the baseline concentration. It means that in people at very high risk of heart attack or stroke, reducing LDL cholesterol is effective even if they have below-average starting levels."
Speaking with TCTMD, writing group co-chair François Mach, MD (Geneva University Hospital, Switzerland), specified that numerous mendelian randomization studies as well as large randomized trials, which he said cannot be "manipulated," have been published since the last update and support the new guidelines.
"We don't need LDL in the arteries," Mach stressed. "The first thing is that we know we need to lower LDL as low as possible. [For] blood pressure or sugar, there is a J-curve. We don't have a J-curve for LDL in the arteries. So that's why . . . we have now lowered the target and [added] the goals."
Ezetimibe, Icosapent Ethyl, Calcium Screening
The new document also modifies how different patients in the various risk categories should be treated. For example, in order to meet the new treatment goals, patients should be put on the highest-tolerated dose of statins, adding ezetimibe if statins alone don't work. PCSK9 inhibitors can then be tried if the goals are not achieved.
The addition of ezetimibe was somewhat open-ended during the last guideline version, "and it was a bit criticized," Mach said. "Now, I think we have a little bit more data for ezetimibe, . . . and it's cheap and very safe."
New data have also shown that LDL-lowering is beneficial across the spectrum of age and for both men and women, so the new guidelines highlight a broader, lifetime approach to risk assessment, Mach noted.
Another addition is the recommendation for use of icosapent ethyl (Vascepa; Amarin), a prescription omega-3 fatty acid formulation, twice daily in patients with high triglycerides on top of statins (class IIa, level of evidence B) based on findings from REDUCE-IT. This was expected, according to Sidney Smith Jr, MD (University of North Carolina at Chapel Hill), a member of the ACC/AHA guidelines' writing committee. "But it's not fish oil over the counter," he stressed to TCTMD.
Coronary artery calcium screening is also now endorsed by the European guidelines (class IIa, level of evidence B), which Mach said was somewhat controversial within the writing committee. "We followed exactly the US that if a patient is at low-risk, no, because there is no need to reclassify," he said. "If you have high risk, no. But [for] moderate risk, you should perform a calcium score to reclassify. . . . This is with the exception of the smokers and the patients already on statins, because we have learned that if you are on statins for prevention, the calcium score means nothing."
Controversy Remains With Lp(a)
Lastly, the guidelines support a onetime lipoprotein(a) screening for all adults over the age of 40 (class IIa, level of evidence C) "to identify people who have inherited an extremely elevated level of Lp(a) ≥ 180 mg/dL (≥ 430 nmol/L) and therefore have a very high lifetime risk of ASCVD that is approximately equivalent to the risk associated with heterozygous familial hypercholesterolemia. In addition, this strategy can identify people with less-extreme Lp(a) elevations who may be at a higher risk of ASCVD, which is not reflected by the SCORE system, or by other lipid or lipoprotein measurements."
Even though there are no treatments available today specifically for Lp(a)-lowering, Mach said identifying those with "very high" levels is still important because they may be able to benefit in the future from drugs in development.
Smith was a little more cautious. "We really haven't gone that far into Lp(a)," he said. "In the United States, you have to be careful about Lp(a) because there are different racial factors that make it hard to say that there's [an optimal level of] Lp(a), so I don't see that as a primary screen."
European, US Ideas Merging
Overall, the guidelines represent a merging of European and American ideas about the management of dyslipidemia, notably since they used to be more discordant. "What we see is a focus on risk as driving decisions about therapy and not as much about some magic number above which you need to start therapy," Smith said. "I see the Europeans and [those in the] United States are really incorporating risk into decisions and looking for, in general, the same kind of things—greater than 50% reduction, lower LDLs than seen in the past, . . . and we're seeing the progressive lowering of LDLs bringing benefit. So those are good similarities."
Mach agreed. "I'm not saying we are right or wrong, but we push a bit further" with regard to LDL targets, he said.
One big difference is the focus on cost-effectiveness, he noted, commenting that the US guidelines were "a bit pushy" in this regard.
"Cost-effectiveness is not the same in Paris, Washington, Geneva, or Tokyo for a couple of reasons—the price of the drug is not the same and [neither is] the cost of a hospitalization," Mach said. "If you live in a country where it's very expensive to be hospitalized . . . and let's say an MI costs $50,000, probably there is a good chance that an expensive drug may be cost-effective." But the opposite may be true, too.
"The guidelines are driven by science," he continued, adding that cost questions need to be answered on a more regional scale. "We have a chapter on cost-effectiveness, but it is dependent on healthcare systems, depending of course on the cost of these drugs and how much the cost of an event is in this country."
For his part, Smith said he would like to see more focus in the future on determining cardiovascular risk in developing countries and other areas without access to the resources available in most of Europe and the United States.

Yael L. Maxwell is Senior Medical Journalist for TCTMD and Section Editor of TCTMD's Fellows Forum. She served as the inaugural…
Read Full Bio
Disclosures
Mach reports receiving research funding from Amgen, Sanofi Aventis, and Merck Sharp & Dohme.
Smith reports no relevant conflicts of interest.