Updated TAVR Consensus Statement Keeps Volume Requirements but Shifts Focus to Quality
The document provides a framework for centers to eventually be judged on quality alone, and not volume, one of the authors says.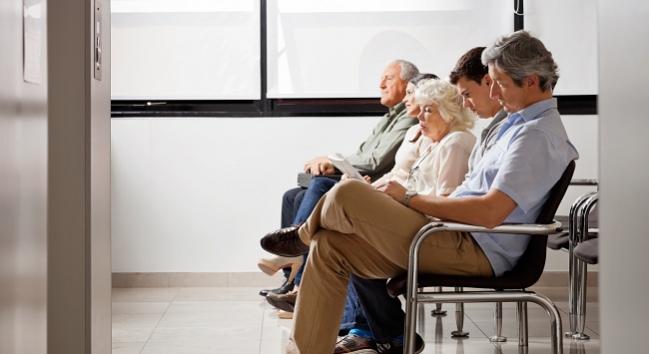 Although procedural volume still comes into play, a revamped multisociety consensus statement is laying the groundwork for TAVR programs to be evaluated in the future based on quality alone.
The updated statement, published simultaneously today in four different medical journals, comes ahead of a meeting next week of the Medicare Evidence Development and Coverage Advisory Committee (MEDCAC) that will also address TAVR volume requirements.
In the document, which updates the first TAVR consensus statement released in 2012, the American Association for Thoracic Surgery (AATS), the American College of Cardiology (ACC), the Society for Cardiovascular Angiography and Interventions (SCAI), and the Society of Thoracic Surgeons (STS) state that existing TAVR programs should perform at least 50 TAVRs per year (or 100 over 2 years) and at least 30 surgical aortic valve replacements (or 60 over 2 years) for continued certification.
The criteria that are laid out, however, also incorporate requirements for performance on various quality metrics dealing with morbidity, mortality, and quality of life at defined time points and for having a quality assessment/improvement program, which should include participation in a validated registry, quarterly meetings of the multidisciplinary TAVR team, and documentation of use of appropriate use criteria in the patient selection process.
"There are still some volume-based issues, but we're moving to quality, and hopefully what the document does is provide a framework where over the next several years quality only will be defining centers," Carl Tommaso, MD (NorthShore University HealthSystem, Skokie, IL), one of the co-chairs of the writing group, told TCTMD. "We're not quite ready to be there yet because the TVT Registry is still catching up, still trying to define risk models, etc, but that's the aim of the paper."
It was time for an update to the 2012 statement because a lot has changed since then, Tommaso said: "In 6 years, TAVR's come a long way. There's a lot more of them being done. There's a lot more centers. Indications are changing. The TVT Registry is up and running and very strong. So this is an opportunity to redefine the recommendations for TAVR programs that were first made in 2012."
As previously reported by TCTMD, the US Centers for Medicare & Medicaid Services (CMS) announced last month that it has started a review of its national coverage determination for TAVR to specifically determine whether procedural volume requirements for starting and maintaining TAVR programs are supported by the evidence. As part of its review, the agency will consider recommendations that come out next week's MEDCAC meeting. The ACC will participate in the meeting next week, and all four societies have also submitted formal comments as part of the CMS review.
The issue of whether procedural volume is still relevant in current practice provoked lively discussion during a session at the Structural Heart Disease Summit held last month in Chicago, IL, with one speaker arguing that metrics other than volume are needed to assess quality because focusing on the number of procedures performed might limit TAVR availability, particularly for underserved populations.
The expert consensus committee was co-chaired by Tommaso and Joseph Bavaria, MD (Hospital of the University of Pennsylvania, Philadelphia), and the document itself was published online ahead of print in the Journal of the American College of Cardiology as well as the journals of the other three societies.
New Emphasis on Shared Decision-Making, TAVR Experience
One of the new aspects of the updated consensus statement is an emphasis on shared decision-making, according to Tommaso. He pointed out that about half of the centers performing surgical aortic valve replacement (SAVR) do not have an attached TAVR program.
"So if a patient shows up at this [type of] center, are they getting a SAVR because that's the only treatment available or should they be informed that there is TAVR and referred on to a TAVR center?" he said. "We think informed consent and shared decision-making are extremely important."
Also changing are the recommended requirements for starting a new TAVR program. In 2012, new programs needed to have prerequisite skills in PCI, other structural procedures, and SAVR because there was not much experience with TAVR yet. But now, programs will need an experienced TAVR operator before getting started. "In the last 6 years, there have been training programs, there have been preceptorships where people get the opportunity to train to do TAVR," Tommaso explained. "So now instead of saying, 'Well, you need these prerequisites,' now we're saying, 'You need to be a TAVR operator.'"
Specifically, the TAVR operator, who will be part of a multidisciplinary team, should have participated in at least 100 transfemoral TAVRs, including at least 50 as the primary operator, over the course of his or her career. The surgeon on the TAVR team should have performed at least 100 SAVRs during his or her career or 50 over 2 years with at least 20 in the year before the TAVR program starts.
Shouldn't Be a Threat to Low-Volume Centers
When asked whether the requirements in the updated consensus statement could cause problems for low-volume TAVR centers, Tommaso pointed at that 86% of centers that have been operating for more than 2 years meet the new criteria and that the intention is not to close any centers.
"Our intention is to provide a framework for quality," Tommaso said. "I honestly think that low-volume centers that are doing a good job in terms of quality should not feel threatened."
Instead of closing centers that do not meet all of the requirements in the document, "the committee recommends that all sites review their quarterly outcome reports and assess if they are within national benchmarks of acceptable quality of care," the authors write. "An accreditation process is one means to help ensure quality and also provide external review of programs."

Todd Neale is the Associate News Editor for TCTMD and a Senior Medical Journalist. He got his start in journalism at …
Read Full Bio
Disclosures
Bavaria and Tommaso report no relevant conflicts of interest.