US Data Show Positive Trends in Cardiovascular Care, Though Opportunities for Progress Persist
Compared with 2011, PCI patients in 2014 were treated more quickly and more often with radial access.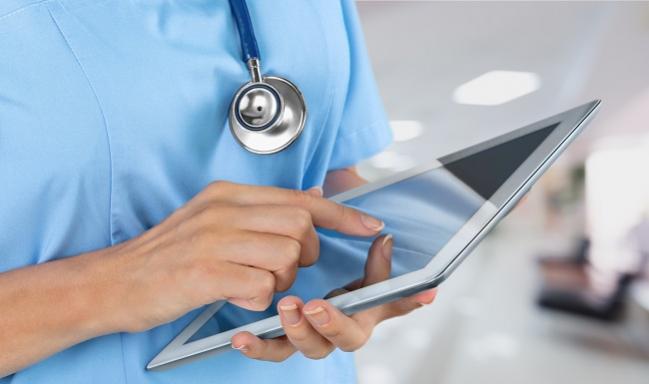 A new report from four US registries shows that, among other things, patients with acute MI are receiving more timely treatment and are more likely to be treated with radial access compared with only a few years ago. However, there is still room to grow in terms of quality of care indicators like referral to cardiac rehabilitation.
Following up on a paper published in 2013 detailing 2011 data, Frederick Masoudi, MD (University of Colorado Anschutz Medical Campus, Aurora), and colleagues this week published an updated report of cardiovascular care trends in 2014 from the National Cardiovascular Data Registry's CathPCI, ACTION-GWTG, ICD, and IMPACT registries.
Highlights include an uptick in the proportion of eligible patients who receive evidence-based therapies (from 89.1% in 2011 to 93.3% in 2014) and an increase in radial access for PCI patients (from 10.9% in 2011 to 25.2% in 2014), Masoudi told TCTMD. Additionally, from 2011 to 2014 median door-to-balloon time for STEMI patients remained unchanged at 59 minutes for patients treated at the presenting hospital and declined from 107 to 105 minutes for those who required transfer.
The most interesting finding from the ACTION-GWTG registry data, he said, is the fact that 78.4% of patients with acute MI—up from 72.2% in 2011—received overall "defect free" care. "When you look at those numbers, there's definitely room for improvement in terms of what we can do," Masoudi noted.
ACTION–GWTG Performance Measures for Institutions in the 50th Percentile
| | | |
| --- | --- | --- |
|   | 2011 | 2014 |
| Aspirin at Arrival (excluding transferred patients) | 99.1% | 100.0% |
| Prescriptions at Discharge |   |   |
|     Aspirin | 98.9% | 99.5% |
|     Beta-blocker | 97.5% | 98.7% |
|     Statin | 98.9% | 99.7% |
|     ACE Inhibitor or Angiotensin Receptor Blocker | 89.0% | 95.3% |
| Median Door-to-Balloon Time, mins |   |   |
|     Nontransferred patients | 60.8 | 59.1 |
|     Transferred patients | 113.3 | 106.8 |

Another area for improvement is cardiac rehab—only 9.8% of hospitals in the 10th percentile in 2011 and 11.1% in 2014 referred patients to a program during their stay. "We could be doing better," Masoudi said.
A 'Sea Change'
The overall improvement shown in this paper represents "a sea change in the practice of medicine," according to Masoudi. "Back when Medicare first started measuring quality for acute heart attacks back in the 90s, there were important and substantial gaps in essentially all the processes of care that were relevant at that time. Look at beta-blockers, reperfusion, all of these things. And to see numbers like this now for many processes of care is really heartening, and says a lot about the commitment of hospitals nationwide to improving quality of care and understanding what they're doing."
Perhaps the most important finding from this paper "is the extent to which it demonstrates the value of national registry programs," he commented. "By virtue of participation in these programs and the hospitals' commitment to understanding the quality of care that they deliver to their patients, we're able to generate these national data that provide us with a broad perspective of the care that's delivered."
Masoudi advocated for continued data collection so that hospitals can "characterize what they're doing relative to a national benchmark and then focus on the areas of improvement that are most germane to them."
Going forward, the onus for improvement is more on the medical community as a collective rather than on individual providers, he concluded. "I'm strongly of the belief that quality is a team sport and is a manifestation of the biology of the hospital system. It's not an individual piece of that system. Systems have to be developed to make sure that every team member is contributing to providing ideal care for every patient."

Yael L. Maxwell is Senior Medical Journalist for TCTMD and Section Editor of TCTMD's Fellows Forum. She served as the inaugural…
Read Full Bio
Sources
Masoudi FA, Ponirakis A, de Lemos JA, et al. Trends in U.S. cardiovascular care: 2016 report from 4 ACC National Cardiovascular Data Registries. J Am Coll Cardiol. 2017;Epub ahead of print.
Disclosures
Masoudi reports having a contract with the American College of Cardiology Foundation for his role as chief science officer of the National Cardiovascular Data Registry.