What Not to Miss at TCT 2018 for Interventional Cardiology Fellows
Highlights of the meeting include late-breaking trials, ABCs of interventional cardiology, and the international fellows session and reception.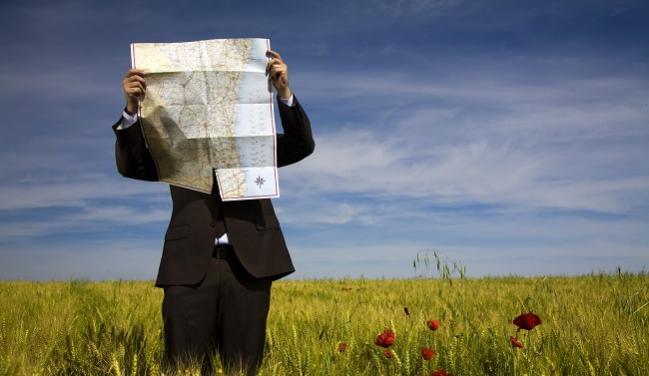 TCT is arguably the most eagerly awaited annual conference for the domestic and international interventional cardiology community. This year's 30th iteration seems like it will be no different! The agenda is packed with sessions related to device technology and pharmacotherapy within the multiple subspecialties of interventional cardiology—coronary, CHIP, endovascular, structural, and interventional heart failure—and since many of the sessions occur simultaneously, this can be overwhelming for fellows at the meeting. Whether this is your first TCT or you've been before, here are my picks for what to add to your agenda in San Diego beginning this weekend.
1)     Late-Breaking Trials (Main Arena; Saturday 9/22 – Tuesday 9/25)
These are probably the most-awaited sessions at any meeting, since some of the major guideline-changing trials and reports on disruptive technologies are presented first here. Especially if you've never seen a LBCT in person, the display can be quite impressive, and I'd recommend you check out the Main Arena for the spectacle. This year, one of the most awaited trials in interventional cardiology, COAPT, is being presented at TCT. COAPT was designed to assess the utility of MitraClip in patients with functional mitral regurgitation. The recently presented MITRA-FR randomized controlled trial created much stir at European Society of Cardiology Congress 2018, and the community is eagerly awaiting the COAPT results to add to our understanding and help guide management of our sicker patients with heart failure and chronic secondary mitral regurgitation.
2)     ABCs of Interventional Cardiology (Room 28D-E; Friday 9/21, 8:00 AM)
Some of the most phenomenal educators in the field will be presenting in this not-to-be-missed session. Topics include intravascular imaging, vascular access, hemodynamic support, left main and bifurcation interventions, and cath lab setup. I'd highly recommend attending this half-day symposium especially for newly minted interventional fellows and general cardiology fellows pursuing interventional track.
3)     TCT 2018 Shark Tank Innovation Competition (Ballroom 6A; Saturday 9/22, 8:00 AM)
For those with an inventive bent, this competition will really be an opportunity to explore technologies and devices in the pipeline and watch the brightest innovators in the field fight it out. If you have the desire to expand your career into the innovation field, this could also be a great place to network and find mentors.
4)     TCT Endovascular: Fellows Course (Room 33B-C; Saturday 9/22, 8:00 AM)
If a career in endovascular medicine is what you seek, this course will give trainees an opportunity to learn and interact with the finest operators in the field. The agenda covers a history of the vascular disease, a wealth of "clinical pearls," and several case reviews. Come with your questions and be ready to learn!
5)     30th TCT Anniversary Celebratory Keynote (Ballroom 6A; Sunday 9/23, 2:00 PM)
Amidst the live cases, late breakers, abstract sessions, and didactics, Philippe E. Gaspard, MD, will deliver his talk on the legacy of Andreas Gruentzig, MD. As we further our understanding and applicability of artificial Intelligence and machine learning in the future treatment of cardiovascular disease, the special session on this topic (after the Keynote lecture) will provide greater insights into its practical application in current care.
6)     TCT International Fellows Session (Room 33B-C; Sunday 9/23, 4:30 PM)
This session is open to all fellows domestic and international, so go cheer on your peers as they present their cases. At the end, you will vote for your favorite and the winner will be announced at the end of the session. Stick around until 6 PM for a reception and the chance to meet Fellows Forum Editor Yael Maxwell—she'll be filming video interviews, so make sure to say hello and network with her!
7)     My Best Complications (Main Arena; Tuesday 9/24, 8:00 AM)
The concluding day is never boring at TCT—they save the best for the last. You know the saying: "The only way to not to have any complications is not to do any cases"? Well, this session will be a gold mine of knowledge and cumulative expertise from the finest operators, and I'd recommend it for the interventional cardiologist at any level of expertise.
This is only a small selection of what is available on the TCT 2018 agenda. If you're still looking for more, I'd recommend checking out the Fellows Track as well as asking your mentors what they are most looking forward to and tagging along.
Amidst all the science and networking opportunities, I'd encourage you not to miss the beautiful city of San Diego. Just next to the convention center is the historic Gaslamp Quarter full of bars and restaurants, but if you have time, I would recommend a visit to Old Town San Diego, a trip to La Jolla, and catching a sunset at Sunset Cove.
Whatever you do, don't forget to Tweet about it, and use the hashtags #FellowsForum and #TCT2018 so we can follow along. Have a great meeting!


2018-2019 Fellow Talk Blogger
Sahil is a structural heart disease fellow and instructor of medicine at Columbia University Irving Medical…
Read Full Bio