Who Should Head to the Cath Lab in the COVID-19 Pandemic?
The new, detailed guidance does not amount to "hard and fast rules." SCAI says hospitals need to make case-by-case decisions.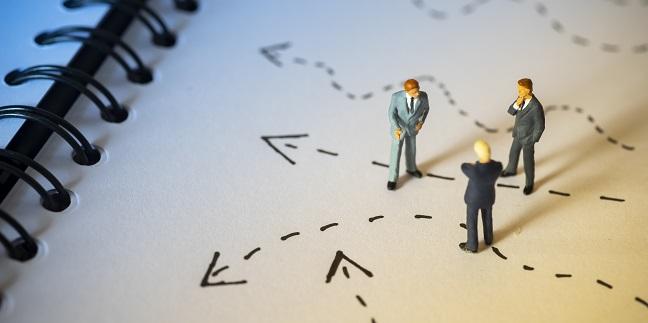 The Society for Cardiovascular Angiography and Interventions (SCAI) has issued a detailed report updating strategies for the triage and management of coronary, vascular, and structural heart disease patients with a confirmed COVID-19 diagnosis or under suspicion because of symptoms or previous travel.The guidance, which offers specific advice on which cases to defer and how to minimize risk to providers, comes as many hospitals brace for the anticipated tide of acutely ill patients testing positive for SARS-CoV-2 without enough intensive care beds or personal protective equipment.
Drafted by members and graduates of SCAI's Emerging Leader Mentorship (ELM) program, the report states that high-risk STEMI patients, including those transferred in, should be screened for COVID-19 in the emergency department. They can be then brought to the cath lab for primary PCI provided the hospital still has the necessary resources and provided the patient has a true STEMI—reports are increasing of presumed STEMI cases that prove to be related to COVID-19 symptoms.
"In the US, we have many more primary PCI sites than other countries," lead author Molly Szerlip, MD (Baylor Scott & White Health, Plano, TX), told TCTMD. "We still felt that primary PCI should be first-line therapy. There can be a lot of problems if thrombolysis doesn't work because you're still bringing them to the cath lab and having to deal with their issues afterwards. We decided that we should still take patients as primary PCI but as systems get overrun, which has happened in other countries, then you'll have to make that decision to give thrombolytics. We're not saying don't give thrombolytics, but if you still have availability, then primary PCI is the way to go."
Sahil Parikh, MD (NewYork-Presbyterian/Columbia University Irving Medical Center, New York, NY), another member of the SCAI ELM writing group, agreed that if the resources are available patients should be brought into the cath lab. But not all patients will have a STEMI, he said, noting that acute myocarditis, which is a possible complication from COVID-19, can mimic STEMI. "We're worried that if you lyse those patients, they're going to bleed and bleed around the heart," Parikh said to TCTMD.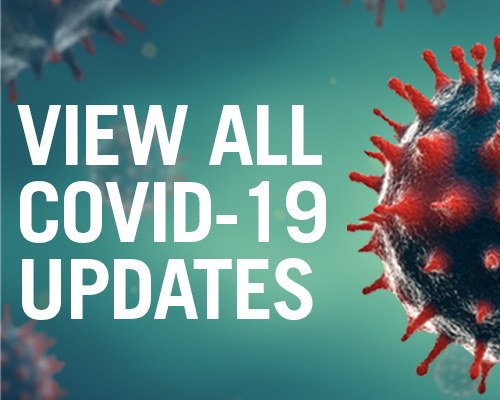 Fibrinolytic therapy may be considered in low-risk STEMI cases, the ELM group states, such as those with an inferior STEMI without right ventricular involvement or lateral MI without hemodynamic compromise. Szerlip said the new report doesn't "make hard and fast rules," however, as each hospital will need to address how "overwhelmed they may be and what they can do." This decision ultimately depends on the availability of staff as well as COVID-19's prevalence and effects at the hospital.
Published March 24, 2020, in Catherization and Cardiovascular Interventions, the report is intended to highlight important aspects of care a cath lab must consider in light of the COVID-19 pandemic. Like other recent papers, the SCAI document emerged from a WhatsApp chat group for physicians with questions about protocols about how to best care for patients in the present circumstances. 
"Everybody is getting questions, and there's a lot of information out there," said Szerlip. "It seems there's new publications almost daily and a lot of anecdotes from all over the world. We have a forum on WhatsApp with people asking a lot of questions. What we decided to do was pull together all the resources that everyone has and to gather as much data as we could, not just anecdotes, and to pull it together in a guideline to help people. Obviously, different health systems [around the world] do things differently, but it's at least a template so that people have something to work off."
'Bringing a Knife to a Gunfight'
In line with the Centers for Medicare & Medicaid Services' recent announcement that all nonurgent procedures should be delayed during the pandemic, the SCAI ELM group recommends deferring all elective cardiac, structural, and vascular diagnostic procedures or interventions in patients with stable, non-life-threatening symptoms.
With the aim of decreasing further exposure to COVID-19, the SCAI ELM group says there are subsets of low-risk patients who also could be deferred during the pandemic. For example, they propose that STEMI patients with severe pneumonia should receive conservative medical management, which could include fibrinolytic therapy. They also propose deferring diagnostic/interventional procedures for NSTE ACS patients with low-risk features stabilized with medical therapy, patients with type II MI or myocardial injury with elevated troponin levels related to sepsis or acute respiratory distress syndrome, and patients with troponin-positive myocarditis without cardiogenic shock.
Another recommendation is to avoid endotracheal intubation in the cath lab as much as possible, but if it must be done, to remove all nonessential personnel from the lab to avoid potential exposure to aerosolized virus. For patients in respiratory distress, intubation before transfer to the cath lab is advised to avoid aerosolization. High-flow nasal cannula, noninvasive ventilation, and use of a bag-valve mask (Ambu bag) should also be avoided to minimize risks.
Parikh said that if a COVID-19-positive patient is brought into the cath lab, the lab requires extensive cleaning, something than can decommission the room for many hours. From a logistical standpoint, the SCAI ELM group says, a single procedure room should be designated for care of COVID-19 patients. Anything that isn't needed in the lab should be removed and the number of staff should be limited as much as possible. Based on previous experiences with Severe Acute Respiratory Syndrome (SARS) in 2005, lab personnel should consider N95/99/100 respirators, protective eyewear, full face shields, disposable caps, gowns, surgical gloves, and shoe covers. They also remind physicians that the steps for donning and doffing protective equipment is "critically important" and to follow the Centers for Disease Control and Prevention sequence for putting on and removing the safety gear.
To TCTMD, Szerlip said that Texas hasn't seen as many cases as some of other states—there's roughly 1,100 confirmed cases of COVID-19 there as of March 26, 2020—but everybody expects that to change. "It's the calm before the storm," she said. Like other hospitals around the country, Szerlip acknowledged that her center, which is a dedicated heart hospital, doesn't have sufficient personal protective equipment.
"It's a big plea that I give to companies and to our government," she said. "We need protective equipment. I keep saying it's like bringing a knife into a gunfight. The frontline people need to be appropriately equipped to handle this. We don't have N95 masks, we don't have surgical masks, to last more than a day or two."
Clustered Staffing Models 
The group proposes alternative staffing models, such as a clustering model that consists of an attending physician, cardiovascular fellow, and two to three nurses/cardiovascular technologists. The teams would stay together until one person in the group became infected with COVID-19 (or under suspicion), at which point the entire team would be pulled from the rotation until that quarantine lifts. Two teams would work during the week (one team on call at night), switching off successive weeks, and one team would be on call at night.
"If you cluster like that, you'd have another backup team ready to come in," said Szerlip. "This way, everyone doesn't get quarantined at the same time." Other models can be used, she noted, but the goal is that separate clustered teams have no contact with each other during the COVID-19 pandemic.
Parikh is in near constant contact with colleagues on WhatsApp "trying to figure out what we should do for these patients" in a way that minimizes exposure to the cath lab personnel while still providing care for patients, he said. As was the case for other recent papers, the SCAI ELM group drafted and published their considerations all within several days and is already at work on updating the report.
Last week, the American College of Cardiology (ACC)'s Interventional Council and SCAI published a document highlighting how cath labs should prepare for COVID-19, and like the SCAI ELM group, warned of a need to balance between the risks of staff exposure and the potential for patient benefit. Parikh said their report is quite practical, noting that the ACC/SCAI document didn't provide a lot of hands-on information for physicians currently working in cath labs. With other reports emerging from Canada, Europe, and elsewhere, several clear messages are starting to emerge. 
"We should protect ourselves, we should be really selective in who we take, and we should be very careful that we're not going to see one of these 'mimics' of STEMI that is a really just a COVID-19-positive myocarditis," said Parikh.     

Michael O'Riordan is the Associate Managing Editor for TCTMD and a Senior Journalist. He completed his undergraduate degrees at Queen's…
Read Full Bio
Disclosures
Authors report no conflicts of interest.