Women at High Cardiovascular Risk Unlikely to Get to Low LDL Targets
Men didn't fare much better, with researchers saying that prescribing a statin in secondary prevention isn't enough—instead, get patients to goal.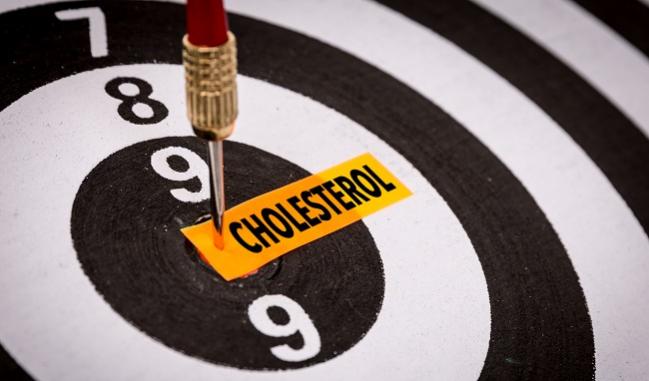 BARCELONA, Spain—Less than half of women at very high risk for having cardiovascular disease events are treated to an LDL-cholesterol target of less than 100 mg/dL and just one in six achieve the target of less than 70 mg/dL, according to an analysis of a large, international study.
Between 2008 and 2012, just 17.5% of women treated in the Dyslipidemia International Study (DYSIS), which included statin-treated patients enrolled in Europe, Canada, South Africa, the Middle East, and China, achieved the European guideline-recommended treatment goal for patients at high risk for cardiovascular events.
Men didn't fare much better, with less than 60% achieving an LDL cholesterol target of less than 100 mg/dL and less than one-quarter getting to the guideline-based goal of less than 70 mg/dL.
The European Society of Cardiology/European Atherosclerosis Society (ESC/EAS) recommends patients at very high risk for cardiovascular disease be treated to a target of less than 70 mg/dL. In the United States, the 2013 cholesterol guidelines abandoned traditional goals, instead recommending physicians treat high-risk patients with a high-intensity statin to achieve a 50% or greater reduction in the LDL cholesterol levels, although many physicians still see less than 70 mg/dL as an unofficial goal.
Anselm Gitt, MD (Herzzentrum Ludwigshafen, Germany), who presented the DYSIS results this week at the ESC Congress 2017 said their goal was to assess how many men and women in a real-world setting achieve the guideline-recommended treatment targets.
"We know that despite chronic statin therapy, only a minority of patients achieve this target," said Gitt.
All High-Risk Vascular Patients
The DYSIS analysis included 46,310 men and women at very high risk for cardiovascular events treated with a statin. Women, who made up 40% of the cohort, were older than men (68 years versus 66 years) and were significantly more likely to have hypertension, diabetes, cerebrovascular disease, and heart failure. Men, on the other hand, were more likely to have ischemic heart disease.
In terms of treatment, women were more likely to be treated with simvastatin and less likely to receive atorvastatin, rosuvastatin, and ezetimibe (Zetia, Merck/Schering-Plough). Additionally, the average dose in women was just 20.5 mg/dL with atorvastatin and 13.6 mg/dL with rosuvastatin, both of which were lower than those used for men and lower than what qualifies as high-intensity statin therapy. The average dose of atorvastatin and rosuvastatin in men was 23.1 mg/dL and 14.7 mg/dL, respectively.
Female patients, on average, achieved an LDL cholesterol of 100 mg/dL, while men had an LDL cholesterol of 92 mg/dL.
"Please keep in mind that these are all very high-risk patients," said Gitt. "Despite treatment, these are the mean values. And all these patients, according to the guidelines and data available, should be below 70 mg/dL." 
No Real Explanation for Undertreatment
Commenting on the results during a morning press conference, Gitt said observational data from numerous studies, including studies of MI care, have shown that women remain undertreated or are less likely to receive guideline-recommended therapy compared with men. "It's a finding that's more or less consistent across all the cardiovascular diseases, and there's always a lot of discussion about the reasons [but] there is no real explanation."
He speculated that physicians might be reluctant to use high-intensity statin therapy because women are smaller, although there was no difference in the body mass index (BMI) of men and women in DYSIS. He urged physicians to ignore gender in the treatment of LDL cholesterol and simply adhere to the guidelines.
Lina Badimon, MD (Cardiovascular Research Center, Barcelona, Spain), who chaired the morning press conference, said while the data highlight the undertreatment of women, there's a lot of work to do all-around.
"It's very alarming, the whole study, because even men are undertreated," she said. "In general, it's a big problem. We have the guidelines, but nevertheless the real-world data tells us that high-risk patients aren't well treated." 
It's very alarming, the whole study, because even men are undertreated. Lina Badimon
Gitt agreed, telling TCTMD that in the past there was a strong push to get high-risk patients, as well as other eligible patients, on statin therapy. The goal, at the time, was simply to prescribe statin therapy but that's no longer good enough. In another analysis of patients with acute coronary syndromes, the DYSIS investigators observed there was limited up-titration of statin dosages.  
"If a patient is on a statin, everybody is happy because they're on a statin for secondary prevention, but we're not really looking at the targets and adjusting the treatment," he said. "This is what we have to work on."
The good news, he said, is that despite what physicians are neglecting to do for women, female patients live longer than men. Half-jokingly, Gitt said that for women wanting to live even longer, taking their guideline-recommended therapy would be a step in the right direction.  


Michael O'Riordan is the Associate Managing Editor for TCTMD and a Senior Journalist. He completed his undergraduate degrees at Queen's…
Read Full Bio
Sources
Gitt AK, Lautsch D, Horack M, et al. Undertreatment of female patients in lipid-lowering for secondary prevention in Europe, Canada, South Africa, Middle East, and China: results of the Dyslipidemia International Study. Presented at: ESC Congress 2017. August 26, 2017. Barcelona, Spain.
Disclosures
Gitt reports consulting for and owning shares of Merck.