Asif Qasim, MB BChir, PhD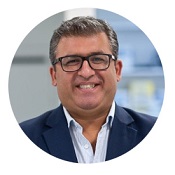 Asif Qasim, MB BChir, PhD, is an interventional cardiologist and the founder and CEO MedShr, a clinical case discussion network that has over 1 million members in 190 countries. Qasim studied medicine at Cambridge University, England, with an open scholarship to Trinity College, rowing in the 1st VIII as well as playing 1st XI cricket and hockey. He did his training in internal medicine and cardiology at Cambridge, Birmingham, and London then returned to Cambridge to complete a PhD in cardiovascular stem cell biology. He was a visiting fellow at Yale University in New Haven, CT, finding time to play tennis for Trinity and the University. He completed his interventional training at the Centro Cuore Columbus and San Raffaele Hospital in Milan, Italy, with Antonio Colombo. Qasim remains active in research, serving as a faculty member for major international cardiology congresses.
He is a Clinical Director and Consultant Cardiologist at Croydon University Hospital and an interventional cardiologist at King's College Hospital in London, England. MedShr, launched from the Founders Factory Accelerator Program in 2015, has grown rapidly to become the world's leading network for doctors, winning awards including the Facebook Social Good App of the Year 2016 and United Nations World Summit Award 2017.