COVID-19: TCTMD's Daily Dispatch for June 1
We're curating a list of COVID-19 research and other useful content, and updating it daily.

TCTMD reporter Todd Neale is keeping up on breaking news and peer-reviewed research related to COVID-19 and will update daily. If you have something to share, tell us.
June 1, 2020
TCTMD's Michael O'Riordan details questions that have been raised about a large study on hydroxychloroquine/chloroquine for COVID-19. "A group of more than 140 scientists, researchers, and statisticians have written an open letter to the Lancet and the authors of a recently published observational study showing that the use of chloroquine, and its newer derivative hydroxychloroquine, increased the risk of mortality and the occurrence of cardiac arrhythmias when used in the treatment of hospitalized patients with COVID-19," he reports.
There was community spread of SARS-CoV-2 in the United States as early as late January, according to data from the Centers for Disease Control and Prevention (CDC) COVID-19 Response Team in Morbidity and Mortality Weekly Report. "Until late February, COVID-19 incidence was too low to be detected by emergency department syndromic surveillance for COVID-19–like illness," the authors note.
Genetic sequencing of SARS-CoV-2 samples obtained from patients treated at the Mount Sinai Health System indicates that the first infections in New York City mostly came from US and European sources, researchers report in Science.
On Monday, Gilead Sciences announced more positive remdesivir data from its open-label, phase III SIMPLE trial, which included patients with moderate COVID-19. A 5-day course of remdesivir added to standard care boosted the likelihood of clinical improvement at day 11 by a relative 65% compared with standard care alone, according to the top-line results.
A systematic echocardiographic study in Circulation provides insights into the range of cardiac manifestations seen in patients hospitalized with COVID-19. About one-third of patients had a normal echocardiogram at baseline. The most common findings were RV dilatation and dysfunction (39%), LV diastolic dysfunction (16%), and LV systolic dysfunction (10%). Clinical deterioration was seen in 20%.
In the Lancet, researchers have reported on mortality and pulmonary complications in patients undergoing surgery with perioperative SARS-CoV-2 infection. "Postoperative pulmonary complications occur in half of patients with perioperative SARS-CoV-2 infection and are associated with high mortality," they write. "Thresholds for surgery during the COVID-19 pandemic should be higher than during normal practice, particularly in men aged 70 years and older. Consideration should be given for postponing nonurgent procedures and promoting nonoperative treatment to delay or avoid the need for surgery."
The US Food and Drug Administration (FDA) has issued an emergency use authorization for the Impella RP for the treatment of COVID-19 patients with right heart failure or decompensation, including pulmonary embolism, device maker Abiomed announced Monday.
The FDA has made its MyStudies app freely available to investigators as a way to obtain informed consent from patients for eligible clinical trials when in-person meetings are not possible due to COVID-19. The app can now be found as COVID MyStudies.
Systematic ultrasound examination reveals a high prevalence of deep vein thrombosis in mechanically ventilated COVID-19 patients. In the Journal of the American College of Cardiology, researchers from a single hospital in France "showed a remarkably high DVT prevalence (46%) and revealed the rapid time course of thrombus formation despite prophylactic anticoagulation." A study performed at another French hospital, this one in JAMA Network Open, identified an even higher rate of DVT (79%) in patients admitted to the ICU for severe COVID-19.
Mayo Clinic physicians have outlined a multidisciplinary approach to managing COVID-19 in the hospital in the Mayo Clinic Proceedings. "Supportive care is the standard approach to the management of [COVID-19], with particular attention to respiratory support, and early detection of potential complications such as cytokine storm and organ dysfunction," they write, noting that use of antivirals and immunomodulators remains investigational.
Also in that journal, a look at a multinational registry showed that men with confirmed COVID-19 are much more likely to die than affected women, even after accounting for the heavier comorbidity burden in men.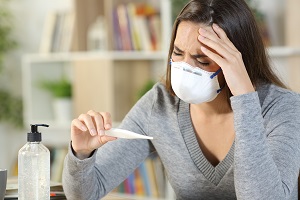 A review in JAMA Neurology explores the neurologic manifestations of COVID-19. "The most common neurologic complaints in COVID-19 are anosmia, ageusia, and headache, but other diseases, such as stroke, impairment of consciousness, seizure, and encephalopathy, have also been reported," the authors write.
President Donald Trump announced Friday that the United States would end its relationship with the World Health Organization (WHO) in response to how it handled COVID-19, as reported by Reuters and others, drawing condemnation from around the world.