COVID-19: TCTMD's Dispatch for September 26
For 31 months we summarized top COVID-19 health and policy news. As of September 26, 2022, we're wrapping up the Dispatch.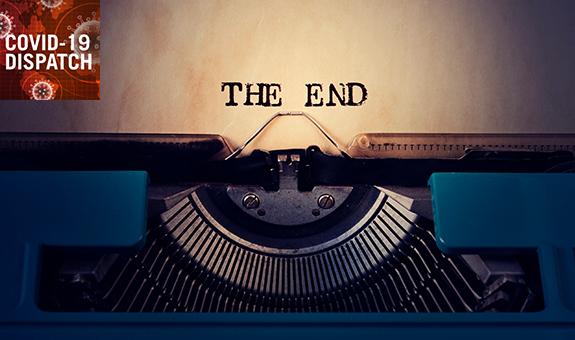 We've decided to press pause on TCTMD's COVID-19 Dispatch, recognizing that though the pandemic is not yet over, it has entered a different phase, our readership has a wealth of other sources of information, and our primary focus is cardiovascular disease. Today's Dispatch will be our last: we will continue to cover any SARS-CoV-2 news as it pertains to cardiology care. We hope the Dispatch has proved useful to people trying to stay abreast of the research and policy news in this space.
September 26, 2022
COVID-19 hospitalizations are rising in England for the first time since early summer, the Guardian notes, citing the government's coronavirus dashboard. "All of the available boosters provide good protection against severe illness from COVID-19 and getting your booster sooner rather than later is crucial," Susan Hopkins, MB BCh, chief medical advisor at the UK Health Security Agency, is quoted. "As it gets colder and we head towards winter, we will start to see respiratory infections pick up—please try to stay at home if you are unwell and avoid contact with vulnerable people."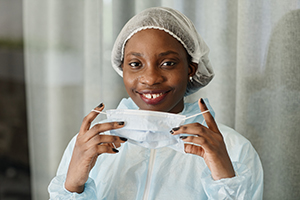 In the United States, the Centers for Disease Control and Prevention (CDC) has dropped its requirement for universal masking among healthcare workers "after a weeklong slowdown in COVID-19 hospitalizations and nursing home infections worldwide," writes Mariah Taylor in Becker's Hospital Review, citing CBS news as the source. "The change is one of the final sets of revisions to overhaul recommendations for COVID-19 since August."
Canada, meanwhile, announced today that it will be dropping all COVID-19 border requirements, including mandatory vaccines, masks on planes and trains, and the need to fill out digital health information prior to arrival in the country as of October 1. Other countries, including the Netherlands as of September 17, have made similar recent announcements, while Hong Kong, effective today, has eliminated its quarantine policy for incoming international travelers, although mandatory testing and some restrictions on movement remain in place.
Researchers writing in the Lancet Digital Health are making the case for using "passively collected sensor data" from smartwatches and Fitbits to track and forecast COVID-19 case counts in real time. According to Jennifer Radin, PhD, and colleagues, participants' daily resting heart rate and step count can be used to identify any "anomalous sensor days, in which resting heart rate was higher than, and step count was lower than, a specified threshold calculated for each individual by use of their baseline data." Their study describes the development cohort and a validation cohort in which data extracted from digital sources correlated significantly not only with real-time COVID-19 averages reported by the CDC, but also with predicted cases 6 and 12 days in the future.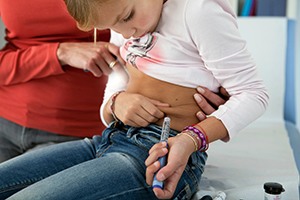 There's more evidence linking SARS-CoV-2 infection to increasing rates of type 1 diabetes in children and adolescents. One study in JAMA Network Open, using deidentified data from a global collection of electronic health records, points to a roughly twofold higher risk of new-onset type 1 diabetes at 1, 3, and 6 months after COVID-19 infection in pediatric patients as compared with those with non-COVID infections. A second study, presented last weekend at the European Association for the Study of Diabetes Annual Meeting, showed that the risk of developing type 1 diabetes among Norwegian youth increased from 0.08% in those who'd earlier tested negative for COVID-19 to 0.13% among those who'd tested positive. "The vast majority of young people who get COVID-19 will not go on to develop type 1 diabetes, but it is important that clinicians and parents are aware of the signs and symptoms," the lead author on the latter paper, Hanne Løvdal Gulsethm, MD, PhD, is quoted in a press release.
Amid growing skepticism of the ability of at-home rapid antigen tests to track infections and transmissions, a Dutch study in the BMJ shows that the sensitivity of "unsupervised self-sampling" in people with symptoms of COVID-19, using three different antigen tests, decreased during the Omicron period. The addition of oropharyngeal swabbing, from the back of the throat, improved diagnostics, investigators noted. "After proper evaluation, manufacturers of rapid antigen tests should consider extending their instructions for use to include combined oropharyngeal and nasal self-sampling," they propose.
A research letter in the New England Journal of Medicine suggests that autoantibodies towards the interleukin-1 receptor antagonist (IL-1Ra) may explain why some people develop myocarditis after COVID-19 vaccination. As an article in MedicalXpress summarizing the study explains, IL-1 plays an important role in alerting and mobilizing the immune response to SARS-CoV-2 infection. In an analysis of people who developed myocarditis in response to vaccination, however, "we found an atypical form of IL-1-Ra, which carries a specific chemical modification in form of an additional phosphorylation," one of the researchers explains. "The immune system then interprets this as an unknown, potentially harmful structure and thus starts to produce antibodies against it."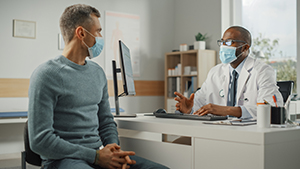 Two new studies, both published in JACC: Cardiovascular Imaging, provide fresh reassurances that myocarditis following vaccination resolves—or starts to resolve—within 6 months of diagnosis. "Of course, we do need long-term clinical follow-up," one of the study authors told TCTMD's Michael O'Riordan, "but this follow-up cardiac MR study supports very good long-term outcomes for patients with vaccine-associated myocarditis."  
---
Since March 2020, TCTMD reporters and editors have been keeping tabs on breaking research and policy news--our COVID-19 Dispatch is now updated every Monday. If you have something to share, tell us. Our in-depth coverage of COVID-19 and the heart can be found on our COVID-19 Hub.
The Dispatch will return September 26.
September 12, 2022
Following a similar move by American regulators, the human medicines committee of the European Medicines Agency (EMA) has recommended authorization of the bivalent COVID-19 vaccines formulated to protect against the Omicron BA.4 and BA.5 subvariants, along with the original form of the virus. Across the Atlantic, the US Department of Health & Human Services (HHS) announced Monday that the new vaccines will be available to Americans at no cost "for as long as the federal government continues purchasing and distributing these COVID-19 vaccines."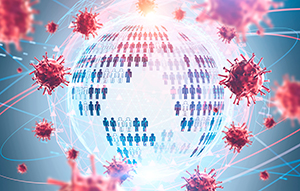 In a discouraging explainer from the Associated Press, scientists say that COVID-19 is not winding down and is likely to "linger far into the future" as the virus gets better and better at evading immunity from vaccination and past infection. "Scientists worry the virus may well keep evolving in worrisome ways," the report says.
People who remain unvaccinated against SARS-CoV-2 are 3.5 to 17.7 times more likely to have a hospitalization related to COVID-19 than those who have been vaccinated, regardless of booster status, researchers report in JAMA Internal Medicine: "The study results suggest that clinicians and public health practitioners should continue to promote vaccination with all recommended doses for eligible persons."
US President Joe Biden's administration is signaling that its pandemic response is changing, with an eye on a COVID-19 endgame, Politico reports: "Biden health officials are transitioning responsibility for distributing vaccines and treatments to the private market within 6 months. They're telegraphing an end to the government's declaration of the pandemic as a national emergency. And they're spending the last of their cash reserves on a booster shot drive they hope will ward off the threat of a winter resurgence."
A feature story in Nature explores what scientists have learned from the lockdowns implemented to control COVID-19. "Lockdown measures did what they were supposed to. When they were enforced rigorously enough to reduce people's social contacts sharply, they shrank COVID-19 outbreaks; several studies had demonstrated this," Dyani Lewis, PhD, writes. On the other hand, "it's clear that lockdowns had huge costs, and there is debate about the utility of any subsequent lockdown measures. School and university closures disrupted education. Closing businesses contributed to financial and social hardship, mental ill health, and economic downturns."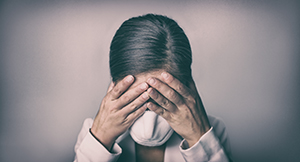 Some scientists are warning of a "hidden crisis" when it comes to a link between long COVID and suicide, although there are no firm data to back up the concern, according to a Reuters story. "I'm sure long COVID is associated with suicidal thoughts, with suicide attempts, with suicide plans and the risk of suicide death. We just don't have epidemiological data," one psychiatrist said. He noted that pain disorders and brain inflammation, which have both been associated with long COVID, are strong predictors of suicide. "We should take this seriously," he said.
As CIDRAP News reports, vitamin D didn't protect against COVID-19 or other respiratory infections in two randomized trials, one from the United Kingdom and the other from Norway. However, the trials "aren't the final word," according to an accompanying editorial, citing limitations with each. "Both research teams should be commended for having completed large and well-designed clinical trials during the COVID-19 pandemic with its unforeseen logistical challenges," the editorialist writes. "However, the null findings of the studies should be interpreted in the context of a highly effective vaccine rolled out during both studies."
Both the Pfizer/BioNTech vaccine and previous infection provide protection against Omicron infection and related hospitalizations and deaths in children ages 5 to 11, according to a research letter in the New England Journal of Medicine. Effects faded rapidly, however, which "provides support for booster vaccination," the authors write.
A study out of China shows that inactivated SARS-CoV-2 vaccination with shots from Sinopharm and Sinovac does not have detrimental effects on sperm numbers or motility. "These findings contribute to increasing data regarding the reproductive safety of SARS-CoV-2 vaccines and can be reassuring for vaccinated male patients who are planning a pregnancy," the researchers write in JAMA Network Open.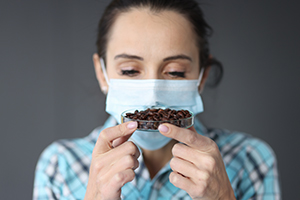 The loss of the sense of smell may linger for more than year in some patients with long COVID, "suggesting the possibility of permanent sequelae," according to another study in JAMA Network Open. Of patients with long COVID and self-reported neurologic symptoms, 64% reported some degree of olfactory dysfunction. Women, adults, and those not hospitalized during the acute phase of COVID-19 were most likely to be affected.
---
September 6, 2022
After the US Food and Drug Administration (FDA) issued emergency use authorizations for updated boosters formulated to protect against circulating Omicron variants in the middle of last week, the US Centers for Disease Control and Prevention (CDC) recommended their use. "If you are eligible, there is no bad time to get your COVID-19 booster and I strongly encourage you to receive it," said CDC Director Rochelle Walensky, MD. STAT reporters are answering questions about the new shots.
The European Centre for Disease Prevention and Control (ECDC) and the European Medicines Agency (EMA) released a joint statement on use of Omicron-adapted COVID-19 vaccines, recommending priority use of the boosters among people who are at risk for progressing to severe disease. That encompasses people 60 or older, those who are immunocompromised, pregnant women, and those with underlying conditions.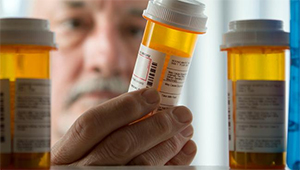 New results from three trials presented recently at the European Society of Cardiology Congress 2022 have provided additional insights into what works—and what doesn't—for addressing the inflammation and thrombosis behind poor outcomes in patients with COVID-19 of varying severity, as reported by TCTMD. COVID-PACT demonstrated that therapeutic-dose anticoagulation cut the risk of thrombotic complications in hospitalized patients receiving ICU-level care, whereas the ACT trials showed no benefit of colchicine and either aspirin alone (in outpatients) or aspirin plus low-dose rivaroxaban (in hospitalized patients).
Men with low testosterone levels are more likely than those with normal levels to be hospitalized with COVID-19, whereas the odds were no different for men taking testosterone therapy, according to a study in JAMA Network Open. "Screening and appropriate therapy for hypogonadism need to be evaluated as a strategy to prevent severe COVID-19 outcomes among men," the authors suggest.
CanSino's inhaled COVID-19 vaccine has been cleared for emergency use as a booster in China, Reuters reports. The company "said it was uncertain when its vaccine would be able to go to market, since additional administrative approvals are still needed, while sales would depend on the COVID-19 situation at home and abroad, as well as China's vaccination rate."
A prior bout of SARS-CoV-2 provides some protection against Omicron BA.5 infection, data in the New England Journal of Medicine suggest. Protection was strongest when the prior infection was with Omicron BA.1 or BA.2. "These data should be considered in the context of breakthrough infections in a highly vaccinated population, given that in Portugal more than 98% of the study population completed the primary vaccination series before 2022," the researchers say.
Serious adverse events following receipt of one of the mRNA COVID-19 vaccines were rare among children ages 6 months to 5 years, although local and systemic reactions have been reported, according to data in Morbidity and Mortality Weekly Report. Additional papers focus on parental intentions and perceptions toward COVID-19 vaccination in young children and use of booster doses across various demographic groups.
Researchers working on the next generation of COVID-19 vaccines are running into an obstacle when it comes to getting existing vaccines for comparison. Pfizer isn't sharing its shots, STAT reports, noting that Moderna didn't provide comments on the issue. Though the companies are within their legal rights to not share their vaccines, "some university researchers argue the posture slows global progress toward more-effective vaccines in the future, especially since the United States has already wasted tens of millions of doses of the COVID-19 vaccines."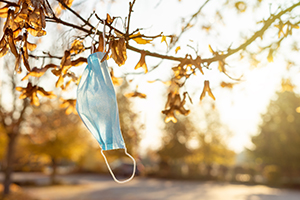 STAT takes a look at the situation heading into a third autumn living with COVID-19, noting that "given how transmissible the SARS-CoV-2 virus is, models anticipate more than 100,000 additional deaths by the time next summer rolls around." And in a separate Q&A, Maria Van Kerkhove, PhD, the World Health Organization's technical lead for COVID-19, discusses pandemic fatigue and how to handle the response to the virus at this point. "So how do we get the messaging right? To say: Live your life. Live it responsibly, be safe, and by being safe, we mean get all the vaccine doses that are recommended for you, fight like hell for vaccine equity in countries that don't have it yet. Wear a mask when you're inside, or when you're traveling, as much as you can. Just think about your daily activities and take some decisions based on your own risk."
---
August 30, 2022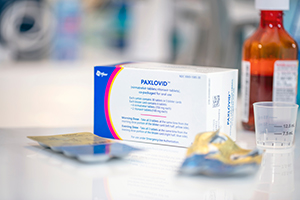 Pfizer will test the effects of a second course of its oral antiviral Paxlovid (nirmatrelvir-ritonavir) in people who experience rebound COVID-19 infection after the first course. The US Food and Drug Administration has given the drug maker until September 30, 2023, to report initial results of a randomized controlled trial, according to Reuters. Recent high-profile individuals who have had Paxlovid rebound in the United States include President Joe Biden, First Lady Jill Biden, and National Institute of Allergy and Infectious Diseases Director Anthony Fauci, MD. Experts who spoke with CNN said such cases are probably more common than data suggest. 
In other news, despite asking the FDA to authorize a new COVID vaccine targeting the Omicron BA.4/BA.5 variants, Pfizer and BioNTech say a clinical trial to the assess safety, tolerability, and effectiveness of the vaccine has not yet started. According to STAT's Matthew Herper, this request is part of "a bold and potentially controversial gambit" to get ahead of future variants by arguing that enough is known about both the Moderna and Pfizer/BioNTech platforms to approve boosters before seeing clinical data.
A committee of the European Medicines Agency will hold a meeting on September 1, 2022, to discuss the evaluation of two applications for adapted mRNA COVID-19 vaccines that more closely match the original strain and the Omicron BA.1 subvariant. The applications are from Pfizer/BioNTech for Comirnaty and from Moderna for Spikevax.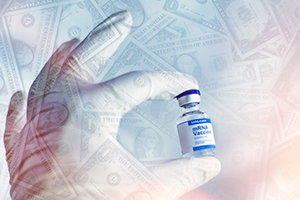 Speaking of Moderna, the company announced that it is filing suit against Pfizer and BioNTech, alleging that they used Moderna's patented COVID vaccine technology without permission. Pfizer and BioNTech, however, deny this on the grounds that Moderna took a "pledge" to not enforce its patents during the pandemic. As Reuters reports, some experts suspect Moderna is trying to pressure them into licensing their technology to protect the platform it "spent a decade and billions of dollars creating," and because they misjudged how long the pandemic could last. 
Scientists may be one step closer to letting people know their real-time level of protection against COVID. Writing in Cell Reports Methods, the researchers say a point-of-care or at-home assay using the platform they designed—possibly in the form of a smartphone app—could "contribute to population-scale serial monitoring efforts to determine the time point at which individuals in the general population, or high-risk occupations, lose protective immunity and benefit from repeat vaccination."
One of the largest studies to date, with a wide range of ages, adds more confirmatory data that the risk of myocarditis is low after COVID-19 vaccination, TCTMD's Todd Neale reports. Among nearly 43 million people who received at least one vaccine dose in England, myocarditis-related hospitalization or death occurred in 2,861 (0.007% of the total vaccinated cohort), with 617 events (0.001% of the total cohort) at 1 to 28 days after any dose of vaccine. In comparison, the rate of myocarditis after a positive SARS-CoV-2 test was 0.003% at 1 to 28 days, with most of these events (58.5%) occurring before vaccination.
The incubation period for COVID has changed significantly since the pandemic began in March 2020. A study in JAMA Network Open found that these windows have decreased as the virus has mutated and produced different variants: starting with Alpha at a 5-day incubation period, Beta at 4.5 days, Delta at 4.4 days, and Omicron at 3.4 days. The researchers say the results "may be helpful in changing public health guidance on duration of quarantine, outbreak investigation, and contact tracing."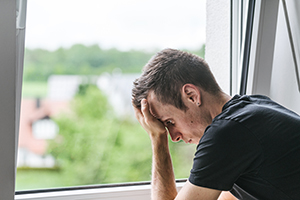 As the San Francisco Chronicle reports, some patients with long COVID are so desperate for relief of their debilitating symptoms that they are willing to risk taking elixirs and other oral therapies they read about in online forums, buy stem cells from Mexico, try hyperbaric oxygen, and put themselves through many other unproven and untested supposed cure-alls.
---
August 22, 2022
Anthony Fauci, MD, the longtime head of the US National Institute of Allergy and Infectious Diseases and a voice of calm and reason throughout the COVID-19 pandemic, announced he is stepping down from his post at the end of the year. As a STAT story notes, Fauci has served both Republican and Democrat presidents over his 38-year tenure, and took up the role of President Joe Biden's chief medical adviser when Biden took office.
As of January 10, 2022, fewer than half of American adults who had been fully vaccinated had gotten their booster shots, according to a study in JAMA Network Open. "Boosted individuals were more likely than non-boosted individuals to be male, Asian, more educated and older, and to live in the Northeast and earn a high income, and work in hospitals," the authors write. "Targeted efforts at populations with low uptake may be needed to improve booster vaccine coverage in the US."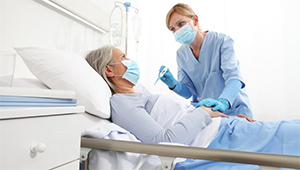 Among hospitalized patients, COVID-19 carries a greater risk of venous thromboembolic (VTE) events than does influenza, an analysis of the US Food and Drug Administration's Sentinel System, published in JAMA, shows. "Clinicians should be aware that there is a sizable risk of venous thrombotic events" in patients hospitalized with COVID-19, lead author on the study, Vincent Lo Re III, MD, told TCTMD's Todd Neale. "It particularly occurs within the initial 30 days of hospitalization, and it was associated with a higher risk of mortality."
Three old drugs—one of which has been widely touted as a COVID-19 treatment—were ineffective at alleviating hypoxemia or preventing emergency department visits, hospitalization, or death. Results for the phase III, double-blind, randomized, placebo-controlled trial of metformin, ivermectin, and fluvoxamine in adults with overweight and obesity were published last week in the New England Journal of Medicine, showing no impact on the primary outcome or the severity of symptoms. Of note, in a prespecified secondary outcome, investigators saw "a possible reduction in a composite endpoint of emergency department visit, hospitalization, or death" with metformin, but those findings, they say, can only be viewed as hypothesis-generating, given the null results for the primary outcome.
Anxiety and depression following COVID-19 tend to be transient, lasting no longer following SARS-CoV-2 infection than after other respiratory illnesses, but other neurological conditions appear more intractable, a new study concludes. According to an analysis of retrospective cohort studies, published in the Lancet Psychiatry, the risk of "brain fog," dementia, psychotic disorders, and epilepsy or seizures were still elevated at 2 years. Worryingly, though children tended to have "more-benign" psychiatric risk profiles post-COVID than adults, they did show similar signs of the same longer-term problems. Also, "the fact that neurological and psychiatric outcomes were similar during the Delta and Omicron waves indicates that the burden on the healthcare system might continue even with variants that are less severe in other respects."
In a Los Angeles Times Op-Ed, cardiologist Eric Topol explores some of the possible biological mechanisms underpinning long COVID, the trials recently launched to look at ways of relieving symptoms, and the steps needed to get ahead of what could be a burgeoning crisis. "First off, we can drop the skepticism and denial," he writes. "Long COVID is real, and it takes a real toll." 
With each new strain of SARS-CoV-2, the incubation period has gotten shorter, an article in JAMA Network Open makes clear. "In this systematic review and meta-analysis of 141 articles, the pooled incubation period was 6.57 days," authors say. But while the incubation period for Alpha was 5.00 days, that fell to 4.50 with Beta, to 4.41 for Delta, and to 3.42 days for Omicron. "Identifying the incubation period of different variants is a key factor in determining the isolation period," they conclude.
In fact, most of the studies used to estimate the window of infectiousness with COVID-19 have been based on "mathematical modelling based on scarce empirical evidence." Now, a new study using real-world patients and their household contacts concludes that though the median duration of infectiousness was 5 days, two-thirds of people entering the community after a 5-day isolation period would still be infectious, although with reduced viral shedding. Less than a quarter of patients, however, shed infectious virus prior to symptom onset. Full results, published in the Lancet Respiratory Medicine, make the case for more use of lateral-flow devices "to safely accelerate deisolation but not for early diagnosis, unless used daily," the authors say. 
More than 50 sessions and over 150 abstracts relate to COVID-19 in the program for the upcoming European Society of Cardiology (ESC) Congress, including three Hot Line trials. But according to ESC's Clinical Program Committee chair, Stephan Windecker, MD (Bern University Hospital, Switzerland), this year's congress will focus on COVID-19 "to a lesser extent" than the past two meetings. "In a sense, we wish to highlight all the progress that has been made despite the COVID pandemic," he told TCTMD. "It is admirable to see that despite all the limitations in terms of recruitment, but also shortages in terms of staff, so many of these trials have been successfully completed."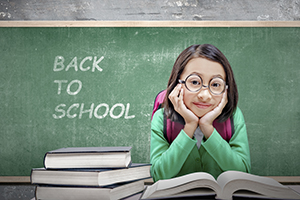 Students in the Philippines are returning to in-person learning for the first time since the pandemic began, ending one of the world's longest, strictest educational shutdowns, the New York Times reports.
---
August 15, 2022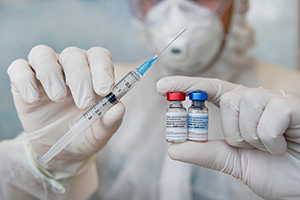 Britain is the first country in the world to approve Moderna's bivalent vaccine targeting two different COVID-19 variants—the original strain as well as Omicron. The New York Times has the story, noting: " In clinical trials, the vaccine . . . generated a good immune response to these two variants, as well as the BA.4 and BA.5 subvariants in adults."
But Britain is not joining the United States, France, Israel, and Canada in procuring Evusheld, the long-acting antibody combination of tixagevimab and cilgavimab, due to what regulators are calling "insufficient data" that the drug will be effective against the currently circulating Omicron strains, the BMJ reports. "The government said that the decision was based on independent clinical advice from Rapid C-19—a multiagency initiative including NHS England, the Medicines and Healthcare Products Regulatory Agency, the National Institute for Health Research, and the National Institute for Health and Care Excellence (NICE), as well as other health bodies from Scotland, Wales, and Northern Ireland."
COVID-19 survivors face higher risks of cerebrovascular disease, arrhythmias, inflammatory heart disease (including myocarditis), ischemic heart disease, heart failure, and thromboembolic disorders, according to an analysis of 42 million records in the US Collaborative Network TriNetX, which matched 690,892 COVID-19 survivors to the same number of controls who did not have COVID-19. The risks of myocarditis and pulmonary embolism were higher than the risks of most of the other cardiovascular complications, the authors write in the eClinical Medicine. "Clinicians and patients with a history of COVID-19 should pay extra attention to their cardiovascular health in [the] long term," investigators conclude.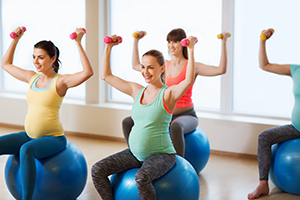 Pregnant women vaccinated against COVID-19 actually experienced fewer health events postvaccination than nonpregnant women of similar age, according to Canadian data published in the Lancet Infectious Diseases. Just 7.3% of pregnant women experienced side effects such as headaches, fatigue, and malaise that led to time off work or school, or required medical attention. "Large, observational studies like ours are crucial for proper understanding of the rates of adverse health events in pregnant women after different doses of COVID-19 vaccination," lead CANVAS investigator Manish Sadarangani, DPhil, said in a press release. "This information should be used to inform pregnant women about the side effects they may experience in the week following vaccination."
Hair loss, bronchitis, pulmonary embolism or deep vein thrombosis, and dyspnea are among the key reasons why people who test positive for COVID-19 end up using more healthcare resources over a 6-month period than their noninfected peers. "Healthcare systems should consider long-term strategic resource allocation in response to the expected elevated healthcare utilization experienced by patients with SARS-CoV-2 infection," researchers write in JAMA Network Open.
Also in JAMA Network Open: patients who wear respirator masks such as N95 and KN99-type masks, as opposed to surgical or other masks, are less likely to spread COVID-19 to healthcare workers (HCWs), a research letter concludes. "For those exposed to patients, positivity was 21% for HCWs using respirator masks and 35% for those using surgical/mixed masks (OR 0.49; 95% CI 0.39-0.61)," but for both mask types, more time spent with patients was associated with an increased risk of infection.
One of the biggest studies to date tracking outcomes in children and teens hospitalized with either COVID-19 or multisystem inflammatory syndrome secondary to SARS-CoV-2 infection (MIS-C) suggests that more than one in four have lingering health problems 2 to 4 months later. Writing in the August 2022 issue of Pediatrics, investigators for the Overcoming COVID-19 study say that approximately 10% of patients younger than 21 years old, previously hospitalized for infection, had fatigue or weakness, with similar proportions reporting protracted cough and shortness of breath. Headaches, muscle aches, and fever were also reported. All symptoms were also seen among young people hospitalized for MIS-C, but at lower rates than in those hospitalized for acute viral illness.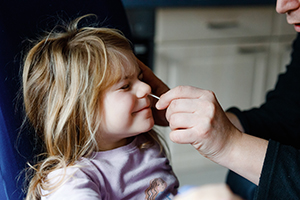 In the age of Omicron variants, a whole lot of self-testing is going on, but only a fraction of the results are being reported to authorities who could be using the information to guide public health advice. From October 2021 to May 2022, nearly 400 million self-tests were produced by the four manufacturers assessed in this US study and while not all were distributed, just 10.7 million results were voluntarily reported by users, researchers write in Morbidity and Mortality Weekly Report. These "likely reflect a small fraction of the number of self-tests used," they note. "Persons who use self-tests should be encouraged to report results to their healthcare providers, who can ensure that they receive additional testing, counselling, and medical care, as clinically indicated."
---
August 8, 2022
Community cases of COVID-19, as well as death rates, dipped last week in the United States, according to nationwide numbers released by the US Centers for Disease Control and Prevention. Becker's Hospital Review has a summary. 
Rollout of Novavax's COVID-19 vaccine in the United States has been decidedly "sluggish," ABC News reports. Just 7,300 doses have been administered across the country, which is leading the world in COVID-19 deaths; fully 26 million Americans remain unvaccinated.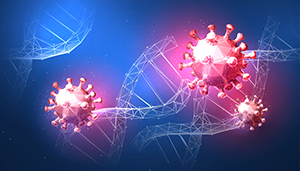 Immunity against a range of Omicron subvariants seems to be higher among people with "hybrid" immunity—conferred by prior infection on top of three mRNA vaccine doses—as compared with people who've had three doses but have never had COVID-19, an analysis of virus neutralization titers in Nature suggests. But even in naïve patients, neutralization activity and antibody affinity against the Omicron subvariants is maintained out to 4 months, authors say. "These findings about hybrid immunity resulting in superior immune kinetics, breadth, and durable high affinity antibodies support the need for booster vaccinations to provide effective protection from emerging SARS-CoV-2 variants like the rapidly spreading Omicron subvariants."
Amid all of the other havoc SARS-CoV-2 has caused, the virus is now being investigated for increasing antibiotic resistance, a study from Spain suggests. Investigators reviewed studies of pneumococcal conjugate vaccines and antibiotic resistance, finding that vaccines in use since 2001 have helped reduced the risk of invasive pneumococcal disease. But resistant strains have emerged during the last 5 years, particularly during 2020. "Our data suggest that the increased proportion of resistant strains during the first year of the COVID-19 pandemic should be taken into consideration regarding the use of antibiotics as a routine strategy to prevent bacterial co-infections, as such use could exacerbate the problem of antibiotic resistance," investigators write in the Lancet Microbe.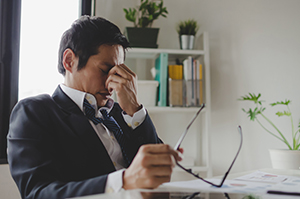 One in eight people who recover from COVID-19 have persistent somatic symptoms out to 150 days, including "chest pain, difficulties with breathing, pain when breathing, painful muscles, ageusia or anosmia, tingling extremities, lump in throat, feeling hot and cold alternately, heavy arms or legs, and general tiredness"—symptoms not seen in a control group without prior COVID-19, Dutch researchers report in the Lancet. "These core symptoms have major implications for future research, as these symptoms have the highest discriminative ability to distinguish between post-COVID-19 condition and non-COVID-19-related symptoms," they write.
Prior to Omicron, loss of smell and taste were two of the most commonly reported symptoms of long COVID. A research letter in JAMA Otolaryngology – Head & Neck Surgery offers some hope, however: "In this cohort study, 88.2% of patients reporting a COVID-19-related smell or taste dysfunction completely recovered within 2 years [and] a late recovery was observed in 10.9% of patients. The results should be interpreted with caution due to study limitations, but "contrary to what is often reported, patients should be reassured that recovery from smell or taste impairment may continue for many months after the onset," the authors say.
The number of children who died from gunshots in the United States increased during the pandemic, which might reflect the "increased psychological strain in families in combination with school closures, which lead to greater time spent by children at home, where guns are often kept," researchers write in JAMA. Fully 8,477 children died of gunshot wounds between March 2020 and January 2022, a figure representing an estimated increase of 733, or an additional 1.12 deaths per day, compared with a prior 6-year period. "The US Centers for Disease Control and Prevention (CDC) reports that 752 children died from COVID-19 from January 1, 2020, to December 31, 2021, implying that our estimated increase in child gun-related deaths was comparable with COVID-19-related deaths in children," the authors write.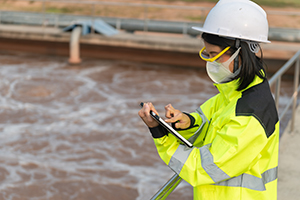 Poo is having a watershed moment, according to a BMJ feature. "The environmental surveillance tool that got its start with polio and soared in popularity with COVID-19 has reasserted its potential to sound the alarm on both old foes and new threats like monkeypox, which has been declared a public health emergency of international concern by the World Health Organization," Bryn Nelson explains. "The revelations in our sewage, experts suggest, have offered evidence for why building and maintaining the infrastructure necessary for wastewater-based disease surveillance should be an urgent public health priority."
---
August 1, 2022
A Reuters story explores how the pandemic may shape up in the coming months as countries in the northern hemisphere look toward a third winter with COVID-19. Though experts are predicting additional surges of infections as people move inside, they say deaths and hospitalizations are unlikely to increase as much due to protection from vaccination (including boosters) and previous infection, the spread of variants causing less-severe disease, and the availability of effective treatments. "These forecasts raise new questions about when countries will move out of the COVID emergency phase and into a state of endemic disease, where communities with high vaccination rates see smaller outbreaks, possibly on a seasonal basis."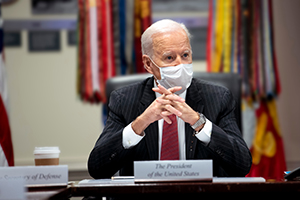 US President Joe Biden, who was on the mend after testing positive for COVID-19 on July 21 and testing negative last week, received another positive test over the weekend, STAT reports. That's being called a case of "Paxlovid rebound" that can happen in patients who have taken the oral antiviral therapy. Though Biden doesn't have any symptoms, he's isolating again, according to his physician. "Such rebound cases following treatment with Pfizer's 5-day oral antiviral have stumped physicians as they've tried to understand how frequently it's occurring and what's allowing the virus to come back a second time," the story notes.
Many of the millions of Americans with long COVID are no longer working, according to a story from NPR. "As the number of people with post-COVID symptoms soars, researchers and the government are trying to get a handle on how big an impact long COVID is having on the US workforce. It's a pressing question, given the fragile state of the economy. For more than a year, employers have faced staffing problems, with jobs going unfilled month after month." One estimate places the number at about 4 million full-time equivalent workers who are out of work due to their symptoms.
A study of US nursing homes, published in JAMA Health Forum, shows that those in states with a COVID-19 vaccine mandate had higher staff vaccination rates compared with facilities in states without such a requirement, with no worsening of staffing shortages. "Vaccination increases were largest when mandates had no test-out option and were also larger in Republican leaning counties, which had lower mean baseline vaccination rates," the authors note. "These findings support the use of state mandates for booster doses for nursing home employees because they may improve vaccine coverage, even in areas with greater vaccine hesitancy."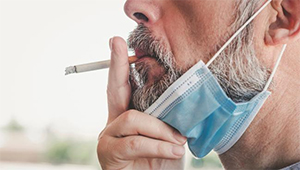 Adult smokers hospitalized with COVID-19 are at a significantly higher risk of developing more severe disease, including the need for mechanical ventilation, and a higher risk of death, when compared with nonsmokers, an analysis in PLOS One shows. "We have to live with the fact that some people do smoke," the senior investigator told TCTMD's Michael O'Riordan. "And people who do smoke need to be extra vigilant about the possibility of severe disease so that they can take appropriate measures or extra precautions about being exposed to COVID. If they actually get COVID, they should seek medical help more promptly because the disease can progress very fast."
Injection-site and systemic reactions are less frequent after a second than after a first booster dose (ie, third and fourth doses) among people 50 and older who previously received two doses of the same mRNA COVID-19 vaccine, according to data in Morbidity and Mortality Weekly Report. The vast majority (95%) of events reported to the Vaccine Adverse Event Reporting System (VAERS) were nonserious.
The European Medicines Agency (EMA) announced last week that it has begun reviewing data on the use of sabizabulin for the treatment of COVID-19. A placebo-controlled study of hospitalized patients with moderate-to-severe COVID-19 who were deemed to be at high risk for acute respiratory distress syndrome and death, published last month in NEJM Evidence, indicated the therapy reduced mortality through day 60.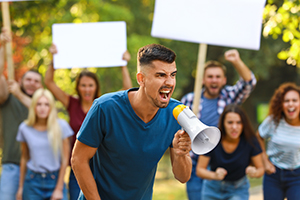 Over the course of the pandemic, Americans became increasingly likely to believe that harassing or threatening public health officials because of business closures was justified, according to survey data published in JAMA Network Open. The proportion endorsing harassment rose from 20% to 25% and the percentage supporting threats increased from 15% to 21%. This "striking finding," an editorialist says, "should activate all readers to consider the many ways in which they can advocate for more investment in public health, including advocacy for investment in the training and education of future public health professionals, supporting increased resource allocation to protect the safety and mental health of the current workforce, and individual acts of outreach to support and thank public health workers in our communities—all of which could better protect those workers on whom our collective health and well-being depend."
 

Shelley Wood is Managing Editor of TCTMD and the Editorial Director at CRF. She did her undergraduate degree at McGill…
Read Full Bio