COVID-19: TCTMD's Daily Dispatch for April 10
We're curating a list of COVID-19 research and other useful content, and updating it daily.

TCTMD reporter Todd Neale is keeping up on breaking news and peer-reviewed research related to COVID-19 and will update daily. If you have something to share, tell us.
 
April 10, 2020
TCTMD's Caitlin Cox details a recent paper by doctors from New York City discussing the diversity of CV presentations in patients with COVID-19 and the care they may require.
In a discussion moderated by Cardiovascular Research Foundation CEO Juan Granada, MD, a panel of experts discuss the ways in which COVID-19 lessons from China are applicable to other hospitals around the globe.
In the latest episode of Rox Heart Radio: From the Front on TCTMD, Roxana Mehran, MD, speaks with Miguel Martillo, MD, a critical care medicine physician in New York City.
A new report from MedAxiom, an American College of Cardiology (ACC) company, details how CV organizations have made such a rapid shift toward telemedicine in response to COVID-19. The data show that within weeks, practices transitioned from using telemedicine for less than 5% of appointments to using it for more than 75%. The reported has been added to the ACC's COVID-19 hub.
The American Heart Association has teamed up with several other societies to release interim guidance for basic and advanced life support in patients with suspected or confirmed COVID-19.
In an "Annals On Call" podcast on the website of the Annals of Internal Medicine, Robert Centor, MD, leads a discussion on a topic that's on everybody's mind: is hydroxychloroquine the answer in COVID-19?
Trials are underway to answer that question, and the National Institutes of Health (NIH) announced that its clinical trial on the safety and effectiveness of hydroxychloroquine for the treatment of adults hospitalized with COVID-19 has started enrolling patients. Targeted enrollment for the blinded, placebo-controlled trial—called ORCHID—is 500.
The US Food and Drug Administration has issued an emergency use authorization for a blood purification system intended to treat adult patients with COVID-19 who have been admitted to the intensive care unit with confirmed or imminent respiratory failure. The system filters out cytokines and other immune mediators.
The FDA has also released guidance aimed at expanding the availability
of portable cryogenic oxygen and nitrogen containers in response to an expected increase in the demand for these gases during the pandemic.
G. Caleb Alexander, MD, and Dima Qato, PharmD, PhD, discuss the need to ensure access to medications in the United States during the pandemic in a JAMA viewpoint. "Although no major disruptions in pharmaceutical access have occurred thus far, the future of the pandemic and its effect on the US drug supply remains far from certain," they write. European regulatory authorities are also worried about drug shortages and have set up an industry single point of contact (iSPOC) system allowing pharmaceutical companies to report availability issues directly to the European Medicines Agency. Testing of the system is to begin next week.
MyDoc is partnering with First Medicine Corporation to provide free access to its telemedicine services for the next 90 days in the United States.
It's time for everyone to wear face masks during the COVID-19 pandemic, Trisha Greenhalgh, MD, and colleagues argue in the BMJ. "We believe that, worn both in the home (particularly by the person showing symptoms) and also outside the home in situations where meeting others is likely (for example, shopping, public transport), they could have a substantial impact on transmission with a relatively small impact on social and economic life," they write.
---
April 9, 2020
The American Heart Association (AHA), the American College of Cardiology (ACC), and the Heart Rhythm Society (HRS) published new guidance detailing critical cardiovascular considerations when using hydroxychloroquine and azithromycin for the treatment of COVID-19. "The effect of the combination of these agents on QT or arrhythmia risk has not been studied. There are very limited data evaluating the safety of combination therapy," the authors write, noting that multiple RCTs are getting started.
A review in CMAJ also delves into safety considerations around chloroquine, hydroxychloroquine, and azithromycin. "As we await stronger evidence on the role, if any, of these drugs in the treatment or prevention of coronavirus disease 2019, uncommon but serious harms of treatment can be mitigated by careful patient selection and monitoring," David Juurlink, MD, PhD, says.
Meanwhile, the randomized WHIP COVID-19 trial, with a planned enrollment of 3,000, will look at whether hydroxychloroquine prevents frontline healthcare workers from becoming infected with SARS-CoV-2.
Researchers writing in an opinion piece on COVID-19 therapeutics in the BMJ caution that "uncontrolled adoption of approved medications for off-label indications poses a serious threat to preserving the equipoise needed for future clinical trials."
In a case report in the New England Journal of Medicine, researchers from China describe three patients with clinically significant coagulopathy, antiphospholipid antibodies, and multiple infarcts in patients with COVID-19.
The US Food and Drug Administration (FDA) has issued guidance for healthcare workers and investigators regarding the administration and study of convalescent plasma as a treatment for COVID-19.
The European Medicines Agency (EMA) has established a COVID-19 pandemic task force with the aim of facilitating rapid and coordinated regulatory action on treatments and vaccines.
In Morbidity and Mortality Weekly Report, researchers detail community transmission of SARS-CoV-2 at two family gatherings in Chicago, IL. The take-away? "US residents should adhere to CDC recommendations for social distancing, avoid gatherings, and follow stay-at-home orders when required by state or local authorities," the authors write.
A rapid Cochrane review assesses the efficacy of quarantine alone or in combination with other measures to control COVID-19. "Early implementation of quarantine and combining quarantine with other public health measures is important to ensure effectiveness," the researchers conclude.
In a JAMA editorial, Howard Bauchner, MD, and Joshua Sharfstein, MD, say that in anticipation of a resurgence of COVID-19 in the fall, "the US should consider suspending the first year of medical school for 1 year and giving the incoming 20,000 medical students the opportunity to join a national service program for public health. . . . Such a bold approach may be needed to ensure that the US has an adequate response to the next wave of disease and does not enter a prolonged depression that will further adversely affect the health of its citizens."
A modeling study in the Lancet indicates that even though aggressive control measures in China have stemmed the first wave of COVID-19, real-time monitoring of transmissibility and severity will be needed to prevent a second wave.
---

April 8, 2020
Some of the biggest, most hotly anticipated clinical trials in cardiology have been put on ice or stopped altogether amid the COVID-19 pandemic. TCTMD's Michael O'Riordan looks at the status of these randomized controlled trials and what to expect of cardiology clinical research when the pandemic is over in his feature story: 'Salvage What We Can': Cardiology Clinical Trials in Turmoil Amid COVID-19.
In the latest episode of Rox Heart Radio: From the Front Roxana Mehran, MD, takes on physician wellness during COVID-19 with Laxmi Mehta, MD, and Benjamin Salter, MD.
The American College of Cardiology (ACC) and the Society for Cardiovascular Angiography and Interventions (SCAI) have released guidance addressing when to proceed with transcatheter aortic and mitral interventions in patients whose procedures cannot be postponed. The document also reviews additional precautions and considerations that are necessary amid the ongoing risk of infection.
Cardiologists at University Hospital Ramón y Cajal in Madrid, Spain, devastated by the number of patients with COVID-19 suffering profound physical loneliness, have launched "CARDIO-CALL." Using three donated cell phones, physicians on the wards under director Pepe Zamorano, MD, are helping the most vulnerable, hospitalized patients to video-call their families. "For patients with a good clinical course, families are relieved to hear the news. For patients with a worse prognosis, especially if we know it may be their last call, it is a profoundly powerful experience – for the family, the patient and those of us holding the phone," writes Sonia Rivas, MD.
SCAI and the Canadian Association of Interventional Cardiologists are hosting a webinar April 8, 2020, 6:00-7:00 PM ET, on "preparing for the coming surge." The interactive video will be hosted by David A Wood, MD, and Ehtisham Mahmud, MD.
Researchers at the University of Pennsylvania Health System have developed a "hospital impact model" to estimate the time point at which their hospital will exceed capacity. "The model also predicts the intensity of the surge, including need for ward and intensive care unit beds and ventilators, and the duration of time that each hospital would experience a demand in excess of capacity, enabling users to plan for upcoming equipment and clinical staffing demands," Gary E. Weissman, MD, MSHP, et al report in the Annals of Internal Medicine.
A viewpoint in JAMA by Tait Shanafelt, MD, and colleagues offers suggestions for understanding and addressing sources of anxiety among healthcare professionals during the COVID-19 pandemic.
---
April 7, 2020
The Institute for Health Metrics and Evaluation (IHME) at the University of Washington's School of Medicine has released their first COVID-19 forecast for Europe, predicting that 151,000 Europeans and UK residents will die in the first wave of the pandemic, with deaths peaking the third week of April. While death rates are now declining in Italy and Spain, countries further north are earlier in their trajectory, the report states.
A small study published yesterday in the Proceedings of the National Academy of Sciences explores the feasibility of using convalescent plasma transfusion from 10 recovered, severe adult cases of COVID-19 infection as "rescue" treatment. Chinese researchers report that the infusions were well tolerated and "could significantly increase or maintain the neutralizing antibodies at a high level" while improving clinical symptoms. A randomized trial "is warranted," they conclude.
Researchers in the department of surgery at Stanford University have created a "decision tree algorithm" intended to help protect urgent and emergency operating room staff COVID-19 while also conserving personal protective equipment (PPE). The algorithm, which aligns with the American College of Surgeons Statement on PPE Shortages During the COVID-19 Pandemic, factors in the level of urgency of the procedure, the potential for virus aerosolization and release of virus droplets at the surgical site, and the evidence that a given patient has been infected.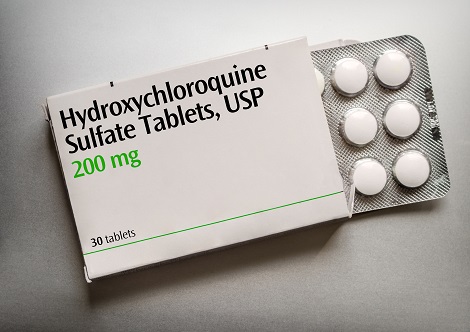 The US Food and Drug Administration continues to list hydroxychloroquine sulfate tablets as being in shortage; an opinion piece in the New York Times yesterday warns that a nationwide run on the drug, spurred in part by positive statements from President Donald Trump—despite scant evidence of benefit—could be lethal for patients with lupus who depend on the drug.
A retrospective case series published yesterday in JAMA involving 1,591 critically ill patients admitted with confirmed SARS-CoV2 infection to one of 72 ICUs in the Lombardy region of Italy indicates that the majority (82%) were men, with a median age of 63. Nearly 70% had at least one comorbidity, nearly half had hypertension, and almost all of them ended up needing respiratory support, where available. ICU mortality was 26%.
Researchers writing in the BMJ today warn that the published and preprint science being used to model the diagnosis and prognosis of COVID-19 infection is "poorly reported, at high risk of bias, and their reported performance is probably optimistic" and therefore should not be used to support clinical decision-making. The paper identified 27 studies employing 31 models intended to predict either the presence of existing COVID-19 infection or future complications in individuals already diagnosed or meant to identify individuals at high risk for COVID-19 in the general population.
The American Heart Association was one of 200 patient advocacy, medical, and public health organizations to sign a letter sent to the Trump administration calling for immediate action "to alleviate the critical shortage across the nation of ventilators and PPE, such as masks, face shields and gowns, resulting from the COVID-19 pandemic." 
Results of a social-media survey, conducted in mid-March and published today in JAMA Internal Medicine, suggests that the most common concerns in the general public as the COVID-19 pandemic ramped up were centered around obtaining hand sanitizer and food, arranging childcare, and lost waged or reduced working hours.
 
---

April 6, 2020
A team of physicians from hard-hit New York City details the variety of cardiovascular presentations of COVID-19 in a Circulation paper that includes a discussion of four specific cases. "In addition to discussing the basic clinical physiology, we also discuss clinical decision-making in the current environment, while considering resource allocation and the welfare of healthcare professionals," the authors write.
New guidance from the American Heart Association (AHA), along with the American Association of Respiratory Care and the American Society of Anesthesiologists, provides oxygenation and ventilation management training for healthcare professionals dealing with a surge in COVID-19 cases.
On Monday night, the PERT Consortium is hosting a 2-hour webinar to explore how US and international clinicians are handling pulmonary embolism care in the context of COVID-19. It begins at 7 pm ET.
The US Centers for Disease Control and Prevention (CDC) is now recommending that people wear cloth face coverings "in public settings where other social distancing measures are difficult to maintain (eg, grocery stores and pharmacies), especially in areas of significant community-based transmission." Surgical masks and N95 respirators should be reserved for healthcare workers and other medical first responders.
The human medicines committee of the European Medicines Agency (EMA) has provided recommendations for the compassionate use of the investigational antiviral remdesivir for treating COVID-19. "Remdesivir has been shown to be active against SARS-CoV-2 and other types of coronavirus (ie, SARS-CoV and MERS-CoV) in laboratory studies; however, there are currently only limited data on the use of remdesivir in patients with COVID‑19," the agency notes.
In JAMA, Cynthia Tsai, MD, grapples with issues involving personal risk and societal obligation during the pandemic. She asks: "Does a certain amount of public good outweigh risk in the medical field? How much risk in the career of medicine should be acceptable to physicians?"
The US Food and Drug Administration is coordinating an effort to develop blood-related therapies—ie, convalescent plasma and hyperimmune globulin—for COVID-19. Limited data suggest they may be helpful.
A study in the Lancet Public Health assesses the impact of school closures related to COVID-19 on US healthcare workers. "School closures come with many trade-offs, and can create unintended childcare obligations," the authors conclude. "Our results suggest that the potential contagion prevention from school closures needs to be carefully weighted with the potential loss of healthcare workers from the standpoint of reducing cumulative mortality due to COVID-19, in the absence of mitigating measures."
In PNAS, researchers turned to modeling to confirm what is already being seen around the world and in parts of the US: the growing spread of SARS-CoV-2 in the US "could gravely challenge the critical care capacity, thereby exacerbating case fatality rates."
---
April 3, 2020
TCTMD Managing Editor Shelley Wood delves into the mystery of the missing STEMIs during the COVID-19 pandemic in a feature story published Thursday. There are many theories but no concrete answers.
And TCTMD News Editor Caitlin Cox explores the potential arrhythmia risks with hydroxychloroquine, chloroquine, and azithromycin, which are being studied as potential treatments for COVID-19. All prolong QT interval.
The number of confirmed COVID-19 cases has topped 1 million worldwide , with more than 55,000 deaths, according to the Johns Hopkins Coronavirus Resource Center. That includes more than 245,000 confirmed cases in the United States.
Through its Get With The Guidelines program, the American Heart Association has developed a COVID-19 CVD registry to gather data on the disease, treatments, and risk factors associated with adverse cardiovascular outcomes.
Nuclear cardiology labs can find guidance for navigating through the pandemic in an information statement from the American Society of Nuclear Cardiology (ASNC) and the Society for Nuclear Medicine and Molecular Imaging (SNMMI).
The BMJ has launched a #properPPE campaign to call for healthcare workers on the front lines of the COVID-19 fight to receive appropriate personal protective equipment (PPE). "Doctors should not have to risk their lives," BMJ Editor-in-Chief Fiona Godlee says.
The Council of Medical Specialty Societies (CMSS) has also weighed in on the PPE issue, saying that "adequate PPE should be a fundamental expectation for all frontline healthcare professionals."
"For staff at the front line of covid-19, work has suddenly become a frightening place. And there is real and justified fear about personal safety, fuelled by a scandalous and widespread lack of PPE" @fgodlee Join our campaign for #properPPE @TheBMA https://t.co/05Vjxjrvk8

— The BMJ (@bmj_latest) April 2, 2020
In a JAMA Cardiology viewpoint, researchers try to reconcile the interplay of severe COVID-19, aging, and CVD, focusing on issues related to use of ACE inhibitors and angiotensin receptor blockers (ARBs). A second viewpoint in the journal tackles a similar topic.
Michelle Kittleson, MD, PhD, reflects on the impact of COVID-19 on the management of other conditions—stable angina in this case—in a New England Journal of Medicine perspective. "For physicians and patients alike, COVID-19 has clouded every aspect of our lives with uncertainty, and the consequences of our suppressed panic and anticipatory dread are impossible to predict," she says.
The American Heart Association (AHA) announced that it has awarded more than $14 million in research grants to four multidisciplinary teams for health technology solutions focused on heart and brain health, including special projects related to COVID-19 and CVD.
The Society for Neuroscience in Anesthesiology & Critical Care (SNACC) has released a consensus statement on anesthetic management of endovascular treatment for acute ischemic stroke during the pandemic. That, and a decision tree for anesthesia during endovascular stroke therapy, can be found on SNACC's website.
To address the urgent need for blood, with donations dropping due to the pandemic, the US Food and Drug Administration has modified its policies regarding donor eligibility criteria, touching on recommendations for reducing risks of transmitting HIV, malaria, and Creutzfeldt-Jakob disease or Variant Creutzfeldt-Jakob disease.
---

April 2, 2020
Thursday night, the Society for Cardiovascular Angiography and Interventions (SCAI) and the Canadian Association of Interventional Cardiology (CAIC) will hold a 1-hour webinar discussing TAVR in the context of COVID-19. It will start at 6 PM ET, and you can register here.
Guidance for cardiac electrophysiology during the pandemic has been released by the Heart Rhythm Society (HRS), the American College of Cardiology (ACC), and the American Heart Association (AHA). It covers potential risks of exposure, the impact of COVID-19 on arrhythmias, methods of triage, resource conservation, the role of telemedicine, patient management strategies, and recommendations for invasive and noninvasive procedures.
The European Society of Cardiology's Heart Failure 2020 and the World Congress on Acute Heart Failure, slated for May 23 to 26 in Barcelona, Spain, has been cancelled.
Interim guidance from the AHA and the American Academy of Pediatrics outlines recommendations for provision of pediatric resuscitation care to reduce the risk of SARS-CoV-2 transmission.
The New York Post reports that emergency medical technicians in New York City have been instructed to not bring people with cardiac arrest to the hospital if they cannot be resuscitated at the scene, citing a memo from the Regional Emergency Medical Services Council of New York.
Due to the pandemic, the US Food and Drug Administration has asked a federal judge for a 120-day extension on the deadline for e-cigarette manufacturers to apply to the agency and demonstrate a public health benefit so their products can stay on the market. The original deadline was May 12. The AHA and other organizations say that any delay must be brief.
The Stroke Council Leadership of the AHA/American Stroke Association on Wednesday released temporary emergency guidance to US stroke centers. "We issue this temporary statement as an interim stopgap opinion, pending a more thorough and considered process," the authors write.
The AHA and 27 other patient or consumer groups are urging the administration of President Donald Trump to reconsider its decision to not implement a special enrollment period so uninsured people can obtain coverage through Healthcare.gov, saying "the health of our nation is at risk."
When ventilators are in short supply, hospitals, physicians, and nurses will have to make decisions about which patients get them, perhaps based on the likelihood of survival. Aside from ethical issues, there are potential legal ramifications, which are discussed in a JAMA viewpoint.
The FDA has provided an update on the development of diagnostic tests for COVID-19, saying that it has worked with more than 220 test developers that are expected to submit emergency use authorization requests to the agency. So far, 23 such authorizations have been granted.
In a perspective in the New England Journal of Medicine, researchers say that the impact of universal masking on top of personal protection measures is debatable, but that it could have additional benefits beyond reducing risk of pathogen transmission. "The potential value of universal masking in giving healthcare workers the confidence to absorb and implement the more foundational infection-prevention practices described above may be its greatest contribution," they argue.
---
April 1, 2020
Imperial College London will be hosting a 4-hour COVID-19 cardiovascular webinar on Thursday, April 2, starting at 2 AM London time (9 AM New York City time). The aim is to "share current knowledge and key experiences of managing COVID-19-related cardiovascular manifestations as well as key issues in team preparedness, prevention, and command and control."
Preliminary US data published in the Centers for Disease Control and Prevention's (CDC's) Morbidity and Mortality Weekly Report confirms a pattern also seen in other parts of the world: Americans with underlying health conditions such as diabetes, chronic lung disease, and cardiovascular disease appear to have a heightened risk of severe COVID-19 disease.
Two viewpoints in the Journal of the American Heart Association—one from researchers in Wuhan, China, and the other from researchers based in Europe and the United States—tackle the question of how ACE inhibitors and angiotensin receptor blockers (ARBs) interact with SARS-CoV-2 infection. Both highlight the need for further research.
A comprehensive handbook of COVID-19 prevention and treatment has been compiled by the First Affiliated Hospital, Zhejiang University School of Medicine in China. It incorporates the experience of healthcare workers around the world.
There is a new COVID Symptom Tracker smartphone app created by physicians and researchers at Massachusetts General Hospital, the Harvard T.H. Chan School of Public Health, King's College London, Stanford University School of Medicine, and ZOE, a health science company. "This app-based study is a way to find out where the COVID hot spots are, new symptoms to look out for, and might be used as a planning tool to target quarantines, send ventilators, and provide real-time data to plan for future outbreaks," one of its lead researchers says.
The European Society of Cardiology has added a video on diagnostic imaging—specifically chest X-ray and CT—to its COVID-19 page.
The European Heart Journal has published new articles on the management of acute MI during the outbreak, acute pulmonary embolism and COVID-19 pneumonia, life-threatening cardiac tamponade complicating myopericarditis in COVID-19, and more.
Meeting cancellations are starting to move into May: the Heart Rhythm Society will no longer hold its scientific sessions scheduled for May 6 to 9 in San Diego, CA. Some digital programs will be made available starting on May 6.
The American Academy of PAs (AAPA) is calling on governors in all US states to eliminate barriers to physician assistants helping against COVID-19. In particular, the organization wants governors to waive physician supervision or collaboration requirements through executive orders, which has only been done in four states so far.
The Joint Commission has come out in favor of healthcare workers providing their own masks or respirators when their institutions cannot provide the appropriate personal protective equipment.
The US National Institutes of Health has added a link to clinical trials related to COVID-19 to its COVID-19 page.
China's measures to control COVID-19 may have prevented about 700,000 cases in the first 50 days of the outbreak, researchers report in Science.
The US Food and Drug Administration announced the creation of a new program, the Coronavirus Treatment Acceleration Program (CTAP), to speed the development of safe and effective treatments for COVID-19.
---

March 31, 2020
A global ACS COVID-19 registry has been launched.
Researchers address the hot topic of renin-angiotensin-aldosterone system inhibitor use in patients with COVID-19 in a special report in the New England Journal of Medicine. They conclude: "Until further data are available, we think that RAAS inhibitors should be continued in patients in otherwise stable condition who are at risk for, being evaluated for, or with Covid-19."
The European Society of Cardiology has cancelled EuroHeartCare 2020, which was scheduled for June 4 to 6 in Seville, Spain. The society has now cancelled four of its meetings in the first half of the year. Frontiers in CardioVascular Biomedicine, held every other year, has been postponed until April 2021.
The American Heart Association (AHA), the American College of Cardiology (ACC), the Society for Cardiovascular Angiography and Interventions (SCAI), and several other professional organizations have issued an urgent call for the federal government to address critical shortages of ventilators, test kits, and personal protective equipment (PPE).
The AHA has also provided an overview of what people with high blood pressure need to know about COVID-19.
Two new papers in the Annals of Internal Medicine discuss (1) whether the rush to discover treatments for COVID-19 may "lead to relaxed standards of data generation and interpretation, which may have undesirable downstream effects," using the recent publication of a study of hydroxychloroquine as an example, and (2) how the SARS-CoV-2 coronavirus has been found in sputum and fecal samples after pharyngeal specimens were no longer positive.
The US Food and Drug Administration provided an update as to how it's expediting the review of diagnostic tests for COVID-19, saying that it "has been providing unprecedented flexibility to labs and manufacturers to develop and offer COVID-19 tests across the US." 
A paper in the Lancet Infectious Diseases presents estimates of the proportion of people with COVID-19 who either require hospitalization or die. Both percentages increase sharply with age. "Our estimate of the proportion of infected individuals requiring hospitalization, when combined with likely infection attack rates (around 50–80%), show that even the most advanced healthcare systems are likely to be overwhelmed," the investigators write.
Palliative care physicians have created a COVID-19 palliative care plan, published in CMAJ. "The SARS-CoV-2 pandemic has been tragic for many people worldwide," the authors say. "Failing to provide Canadians with effective palliative care would compound that tragedy."
The European Medicines Agency (EMA) issued an update Tuesday on treatments and vaccines for COVID-19 that are under development. The main takeaway? "No medicine has yet demonstrated efficacy in treating COVID-19."
---
March 30, 2020
In a TCTMD webcast, Roxana Mehran, MD, and Gennaro Giustino, MD, and Ajay Kirtane, MD, discuss the latest data on cardiac injury and COVID-19, part of a new series of webcasts featuring physicians and healthcare providers facing the COVID-19 crisis on the front lines.
In the same TCTMD series, and originally broadcast live on Twitter, Juan Granada, MD, Azeem Latib, MD, Mamas Mamas, BMBCh, DPhil, and Federico Pappalardo, MD, discuss hospital preparedness and management protocols as well as pulmonary care for the non-pulmonary specialist in this special edition webcast on COVID-19.
The latest numbers from the US Centers for Disease Control and Prevention show more than 122,000 total COVID-19 cases and more than 2,100 related deaths. According to the latest situation report from the World Health Organization, there are more than 630,000 confirmed global cases, with nearly 30,000 deaths.
Over the weekend, President Donald Trump extended US federal distancing guidelines until April 30, after one of his advisors, Anthony Fauci, MD, director of the National Institute of Allergy and Infectious Disease, had earlier presented estimates that 200,000 Americans could die from COVID-19. Read more here in the New York Times.
The potential cardiovascular effects of coronaviruses are detailed in a review in JAMA Cardiology.
Edwards Lifesciences has paused enrollment in pivotal mitral and tricuspid trials due to the pandemic.
New guidance from the Society of Cardiovascular Computed Tomography addresses the use of cardiac CT in the context of COVID-19. It has been endorsed by the American College of Cardiology and included on the college's COVID-19 hub.
On Sunday, the US Department of Health and Human Services (HHS) announced that it had 30 million doses of hydroxychloroquine sulfate donated by Sandoz and 1 million doses of chloroquine phosphate donated by Bayer for potential use in hospitalized COVID-19 patients or for evaluation in clinical trials. The US Food and Drug Administration issued an emergency use authorization to the Biomedical Advanced Research and Development Authority (BARDA) to allow these drugs "donated to the Strategic National Stockpile (SNS) to be distributed and prescribed by doctors to hospitalized teen and adult patients with COVID-19, as appropriate, when a clinical trial is not available or feasible."
The FDA issued a warning that chloroquine phosphate intended to treat disease in aquarium fish should not be used as a treatment for COVID-19 in humans after at least one person died doing so. The agency also provided an update on what it's doing to minimize supply interruptions of food and medical products during the pandemic and released guidance for industry regarding how to notify the FDA of a permanent discontinuance or interruption in manufacturing.
Abbott announced that the FDA has issued an emergency use authorization for a COVID-19 test—run on the ID NOW platform—that can provide positive results in as little as 5 minutes and negative results in 13 minutes.
A 27-year-old astrophysicist and research fellow at a Melbourne university was admitted to the hospital after getting four powerful neodymium magnets stuck up his nose when trying to invent a necklace device that would sound an alarm warning people they are about to touch their face. His idea failed.
---
March 27, 2020
TCTMD reporters look at detailed cath-lab advice in the COVID-19 era, new data on myocardial injury, and the interaction of ACE inhibitors and ARBs with SARS-CoV-2. A feature story explores the confusing mix of policies guiding the use of masks across the United States.
The European Association of Cardiovascular Imaging is mourning the death of longtime member and EuroEcho meeting co-chair, Maurizio Galderisi, MD (Federico II University of Naples, Italy), age 65, from COVID-19. The Guardian newspaper reports that 41 health professionals in Italy have died from the disease, likely contracting the virus early in the outbreak, when protective equipment was lacking.
The US Food and Drug Administration has released guidance to clarify the regulatory landscape around face masks and respirators with the aim of expanding the availability of general-use face masks for the public and filtering facepiece respirators, including N95 respirators, for healthcare workers.
Today marks the debut of a special Rox Heart Radio series focused on COVID-19. In our first episode of From the Front, Roxana Mehran, MD, speaks with Giulio Stefanini, MD, PhD, and Gennaro Giustino, MD.
New research out of China, published in JAMA Cardiology, confirms other recent reports of higher mortality in patients with established CVD, further noting that of the nearly 28% of patients with myocardial injury indicated by troponin T (TnT) elevation, mortality was markedly higher than in patients with no TnT rise (59.6% vs 8.9%). Of note, say the authors, use of ACEI/ARBs did not appear to significantly influence survival in this series.
The Centers for Disease Control and Prevention's Morbidity and Mortality Weekly Report has tallied up severe outcomes among US patients with COVID-19 between February 12 and March 16, 2020. The numbers show that fatalities were highest in patients aged > 85 and older, ranging from 10% to 27%, followed by those aged 65-84 years. For people 55-64 years old, fatalities were less than 3%, falling to less than 1% in those aged 20-54 years. No one under the age of 20 died in the US during this period.
COVID-19 needs a Manhattan Project, argues Seth Berkley, CEO of Gavi, the Vaccine Alliance, in Science. "If ever there was a case for a coordinated global vaccine development effort using a 'big science' approach, it is now," he writes.
Two research letters in JAMA address the risks of maternal transmission of the virus. The first describes the possible 'vertical' transmission of COVID-19 from an infected mother to her newborn. The second research letter, however, reports that six infants from mothers with confirmed COVID-19 did not have SARS-CoV-19 detected in their serum or by throat swab using reverse transcription-polymerase chain reaction (RT-PCR), although virus-specific antibodies were detected in neonatal blood samples.
Alberta researchers are proposing a "4-level" strategy to help triage extracorporeal life support, given limited access in many jurisdictions.
The National Library of Medicine is expanding access to scientific papers on COVID-19 through PubMed Central, following the lead of medical journals and newspapers that have ungated access to COVID-19 research and coverage. TCTMD is also providing free access to all content during this period, including live cases, videos, and more.
A study in the Lancet Public Health examines the impact of control strategies to reduce social mixing on the outcome of the COVID-19 outbreak in Wuhan, China. Acknowledging uncertainties in the data, the researchers conclude that "restrictions on activities in Wuhan, if maintained until April, would probably help to delay the epidemic peak. Our projections suggest that premature and sudden lifting of interventions could lead to an earlier secondary peak, which could be flattened by relaxing the interventions gradually."
With reporting from Shelley Wood.
---

March 26, 2020
TCTMD's L.A. McKeown reports on how the experience of Chinese physicians may help others as the pandemic explodes in the United States and around the world.
New York University's Grossman School of Medicine is planning on allowing select medical students to graduate early in order to help in the COVID-19 fight.
Two new papers have been published in Circulation. The first discusses how to apply the lessons of influenza to the novel coronavirus behind COVID-19 (SARS-CoV-2). In the second, Italian researchers use their experience to detail critical organizational issues for cardiologists during the pandemic.
Brigham and Women's Hospital's COVID-19 critical care clinical guidelines, which are being updated daily, can be found here.
A perspective in the New England Journal of Medicine delves into how to prepare the health system for the pandemic, and at the same time asks why we have not taken the right steps after prior crises to prepare for future ones. "Because we fail to learn the lessons and dedicate the funding and planning efforts required. Because doing so is not prioritized by regulators, payers, or most hospital leaders. Because the need is not understood by the public. Because you can't rely on private-sector infrastructure to take on a massive public responsibility in disasters without proper planning and resources," the authors say.
In what's become a recurring theme during the pandemic, another NEJM perspective addresses shortages of critical supplies, particularly ventilators and personal protective equipment. "As the United States braces for a growing wave of patients with COVID-19 in our hospitals and ICUs, we must ensure that we have the key equipment needed to care for patients and to keep our healthcare workforce safe," the authors argue.
The US Food and Drug Administration has taken additional steps to respond to the pandemic: issuing a temporary policy regarding the manufacture of alcohol for hand sanitizer products, adding hydroxychloroquine sulfate to category 1 ("bulk drug substances under evaluation") under the interim policy on compounding using bulk drug substances, and issuing an emergency use authorization for ventilators.
In what will be a biweekly survey of members of the American Society of Health-System Pharmacists, 15% of respondents said the disruption of supplies of surgical-type masks was either major or moderate, "indicating either going without masks or using alternatives with mixed or poor results." Another 39% reported minor disruptions that required use of acceptable alternatives.
The American College of Physicians "is calling for assessment of nonurgent, in-person medical appointments, and recommends transitioning patients who do not need to be seen in person to virtual visits, or delaying their visits during the national emergency created by COVID-19."
Researchers report in JAMA on the feasibility of using elastometric half-mask respirators that are used in construction and manufacturing to address the shortfall of N95 respirators for healthcare workers.
In a JAMA viewpoint, Mary McDermott, MD (Northwestern University, Chicago, IL), and Anne Newman, MD (University of Pittsburgh, PA), discuss ways to preserve clinical trial integrity during the pandemic. "The effects of the coronavirus pandemic on randomized trials hopefully will be short-lived, relative to the long-term benefits of these trials to millions of people who will continue to live with debilitating medical diseases after the crisis ends," they write. "To maximize public health benefits, creativity and persistence are required, especially during these unprecedented and uncertain times."
The US Federal Emergency Management Agency (FEMA) has put up a "coronavirus rumor control" website.
In JAMA Network Open, Chinese researchers report on factors associated with mental health outcomes among healthcare workers exposed to COVID-19. A substantial number of workers—particularly women, nurses, those in Wuhan (where the virus is believed to have originated), and frontline workers—reported depression, anxiety, insomnia, and distress.
---
March 25, 2020
TCTMD's Yael Maxwell explores how telehealth is emerging as a critical tool to connect physicians and other healthcare professionals with patients who are dealing with chronic cardiovascular conditions during the COVID-19 pandemic. 
The European Society of Cardiology (ESC) has a couple of new videos on its COVID-19 page, one addressing questions about the clinical presentation of respiratory failure in COVID-19 and the other containing two important messages from ESC President Barbara Casadei, MD, DPhil (University of Oxford, England): don't forget the needs of patients with CVD during the pandemic and also lobby with local/national governments for lockdowns to protect patients.
Scientists studying the SARS-CoV-2 virus say it's not mutating quickly, suggesting that once a vaccine becomes available—which could take a year or more—it will offer long-lasting protection, according a news story in the Washington Post.
In the context of continuing shortages of filtering facepiece respirators (FFRs) during the pandemic, the US Food and Drug Administration "has concluded based on the totality of scientific evidence available that certain imported disposable FFRs that are not NIOSH-approved are appropriate to protect the public health or safety." Read the letter on the emergency use authorization here.
The FDA has issued a warning to be on the lookout for fraudulent COVID-19 tests, vaccines, and treatments.
A viewpoint in JAMA tackles off-label drug use, compassionate use, and the conduct of randomized trials during pandemics. "The rapid and simultaneous combination of supportive care and randomized controlled trials is the only way to find effective and safe treatments for COVID-19 and any other future outbreak," Andre Kalil, MD (University of Nebraska Medical Center, Omaha), says.
A JAMA Cardiology viewpoint by Chengzhi Yang, MD, PhD, and Zening Jin, MD, PhD (Beijing Tiantan Hospital, China), discusses the confluence of the acute respiratory infection of COVID-19 and cardiovascular disease.
The American College of Physicians (ACP), which offers a COVID-19 guide, sent a letter to Congress on Tuesday to lobby for certain priorities that it would like to see included in any final COVID-19-related legislation. "We urge you to incorporate the views of internal medicine physicians to ensure that patients have access to needed care and are able to afford it, and that US healthcare professionals have the funding, manufacturing, supply and distribution capacity needed to address this growing national health emergency," ACP President Robert McLean, MD (Yale School of Medicine, New Haven, CT), says in the letter.
Regulators from around the world meeting under the umbrella of the International Coalition of Medicines Regulatory Authorities (ICMRA) recently convened a workshop—co-chaired by the European Medicines Agency and the FDA—to lay out data requirements for phase I COVID-19 vaccine trials. The resulting report was released Tuesday.
---
Another major meeting has gone down to COVID-19. The Society for Cardiovascular Angiography and Interventions (SCAI) says that its annual scientific sessions scheduled to take place in Atlanta, GA, in the middle of May have been canceled, with plans being developed for virtual offerings. SCAI also announced that it is launching a COVID-19 resource center to help interventionalists navigate their way through the pandemic.
The American Heart Association (AHA) has put up $2.5 million to fast-track research focused on cardiovascular and cerebrovascular issues in the context of COVID-19. Grants will be given for projects that can provide results in 9 to 12 months. The AHA has also released interim guidance on reducing SARS-CoV-2 transmission during resuscitation care.
The Circulation COVID team has launched a series of short video interviews—called Updates from the Front Lines—with experts from pandemic hot spots around the world to gain insights into CV presentations, diagnostics, patient and practice management decisions, and more. The first video is with April Stempien-Otero, MD (University of Washington, Seattle).
Physical distancing strategies are indeed effective for reducing the number of COVID-19 cases, a modeling study based on data on exported cases from Wuhan, China, indicates. Published in the Lancet Infectious Diseases, the study finds that quarantining of people infected with SARS-CoV-2 and their family members is most effective, followed by school closures plus quarantine and workplace distancing plus quarantine. Combining all three is best.
Beware of promises of medicines that can prevent or treat COVID-19 or of easy access to legitimate medicines that might not be readily available during the pandemic from unregistered websites, the European Medicines Agency (EMA) says. In its warning, the EMA notes that there are currently no treatments approved for use against COVID-19.
Experts from Banner Health issued a warning of their own about self-medicating to prevent or treat COVID-19 after a man and his wife, both in their 60s, ingested chloroquine phosphate, "an additive commonly used at aquariums to clean fish tanks." The man has died. Chloroquine, an antimalarial that has been proposed as a potential treatment of COVID-19 based on very preliminary evidence, should not be taken to prevent or treat the disease, the experts stressed.
A team led by Asif Qasim, MBBChir, PhD (King's College Hospital, London, England), founder and CEO of MedShr, has launched a website—LetsBeatCOVID.net—to help hospitals and governments collect data from the public that can be useful while dealing with the outbreak. It contains an anonymous survey to collect data on people's health and exposure to COVID-19.
---

March 23, 2020
In a video on Rutherford Medicine, interventional cardiologist Rasha Al-Lamee, MBBS (Imperial College London, England), describes how the emergence of COVID-19 has turned her day-to-day upside down: "This has been one of the most surreal weeks of my life, and I think that's the same for clinicians all over the world at the moment."
The novel coronavirus behind COVID-19 (SARS-CoV-2) has spread so quickly due to undocumented infections, a study published last week in Science suggests. Models based on reported infections in China indicates that 86% of all infections were undocumented before travel restrictions implemented on January 23. Undocumented infections were the source of 79% of documented cases, the authors report. "These findings explain the rapid geographic spread of SARS-CoV-2 and indicate containment of this virus will be particularly challenging," they say.
Responding to reports on social media and elsewhere, the European Medicines Agency (EMA) says there is no evidence showing that ibuprofen is associated with worsening of COVID-19, adding that it "is monitoring the situation closely and will review any new information that becomes available on this issue in the context of the pandemic." There remains a need for epidemiological studies on the effects of any of the NSAIDs on COVID-19, the agency says. The US Food and Drug Administration has also weighed in.
Regulators have recognized that the pandemic will impact ongoing clinical trials. Last week, the FDA released guidance on the management of trials in the context of the COVID-19 situation. The EMA, along with the European Commission and the Head of Medicines Agency, followed a few days later with advice of their own.
The FDA has responded to COVID-19 in other ways, too. On Friday, the agency announced a new policy that allows for the expanded use of certain FDA-cleared, noninvasive devices for measuring vital signs so clinicians can monitor their patients remotely. And on Sunday, it issued guidance around risk evaluation and mitigation strategy (REMS)-required laboratory testing and imaging studies, saying clinicians should "consider whether there are compelling reasons not to complete these tests or studies during this public health emergency and use their best medical judgment in weighing the benefits and risks of continuing treatment in the absence of laboratory testing and imaging studies."
Lopinavir-ritonavir does not look like a therapeutic solution for adults hospitalized with severe COVID-19. Published in the New England Journal of Medicine, a randomized trial of patients with laboratory-confirmed SARS-CoV-2 infection showed that those who received the treatment twice a day for 14 days on top of standard care did not have a shorter time to clinical improvement or a significantly lower mortality rate at 28 days.
Two NEJM articles published Monday tackle the difficult choices healthcare workers are forced to make when supplies are limited. Ezekiel Emanuel, MD, PhD (University of Pennsylvania, Philadelphia), et al discuss how to fairly distribute scarce medical resources, while Robert Truog, MD (Harvard Medical School and Boston Children's Hospital, MA), and colleagues zero in on allocation of ventilators when there are not enough to go around.