COVID-19: TCTMD's Daily Dispatch for October 23
We're curating a list of COVID-19 research and other useful content, and updating it daily.


TCTMD reporter Todd Neale is keeping up on breaking news and peer-reviewed research related to COVID-19 and will update daily. If you have something to share, tell us. All of our COVID-19 coverage can be found on our COVID-19 Hub.
October 23, 2020
The US Food and Drug Administration (FDA) has granted its first approval for a COVID-19 treatment to remdesivir (Veklury; Gilead Sciences). It is indicated for use in hospitalized patients 12 years and older who weigh at least 40 kg (about 88 lbs). The announcement comes about a week after results from the World Health Organization's SOLIDARITY trial showed that remdesivir, and other therapies, failed to reduce mortality, the need for ventilation, or the length of hospitalization in patients with COVID-19, prompting some strong reactions on Twitter. The FDA pointed, however, to positive results from three other randomized trials to support its decision.
All major cardiac and cardiothoracic procedures across England were radically curtailed in the first few months of the COVID-19 pandemic, new numbers published in the European Heart Journal – Quality of Care and Clinical Outcomes confirm, and should serve as a wake-up call for regions now facing a second wave of infections, the study authors say. Otherwise, they warn, collateral damage in the form of soaring morbidity and mortality due to untreated conditions may swamp the rate of death and disability due directly to SARS-CoV-2. TCTMD Managing Editorial Shelley Wood has the story.
Moderna has completed enrollment of 30,000 patients for its phase III COVID-19 vaccine trial, the company announced Thursday. The trials is being conducted in collaboration with the National Institute of Allergy and Infectious Diseases (NIAID) and the Biomedical Advanced Research and Development Authority (BARDA). "Moderna will determine whether to submit a dossier to FDA requesting emergency use authorization based on an assessment of whether the potential benefit of the vaccine outweighs the potential risks once the 2 months of median safety follow-up have accrued," the company said.
In a JAMA viewpoint, members of the Advisory Committee on Immunization Practices (ACIP), which develops vaccine recommendations for the Centers for Disease Control and Prevention (CDC), laid out the scientific and ethical principles that will guide the group's decisions about any eventual COVID-19 vaccine. They note that "the ACIP will not make recommendations before phase III efficacy and safety data are available for review, GRADE analysis, and synthesis."
Robotic PCI is "a thoughtful strategy" to reduce the proximity of healthcare personnel to potentially infectious patients during the COVID-19 pandemic, according to a small, proof-of-concept study presented during the virtual TCT Connect 2020 last week. But questions remain as to whether the risk of infection with SARS-CoV-2 or other respiratory viruses in the cath lab is really all that high to begin with, when appropriate precautions are taken.
Treatment with convalescent plasma failed to reduce progression to severe disease or all-cause mortality in adults hospitalized with moderate COVID-19 in the phase II randomized PLACID trial conducted in India. The therapy, however, was associated with earlier resolution of shortness of breath and fatigue and higher negative conversion of SARS-CoV-2 RNA on day 7. The results were published in the BMJ.
Risk of SARS-CoV-2 transmission in a surgical unit with universal masking and appropriate hand hygiene is low, according to a study out of Mayo Clinic Hospital in Jacksonville, FL. Of 394 workers who were exposed to two known SARS-CoV-2-positive coworkers, only one was positive. "This should provide some reassurance to surgical practices as they reopen," the authors write in Mayo Clinic Proceedings.
Authors of a perspective in the New England Journal of Medicine argue that "immediate attention to improving testing access and response planning is essential to the successful reopening of schools." If schools can't "conduct testing at scale," they say, "the success of reopening will be heavily determined by rates of disease in the community."
Researchers estimate the effect that various public health interventions have on the reproduction number (R) for SARS-CoV-2 in a study in the Lancet Infectious Diseases. Banning public events and public gatherings of more than 10 people reduces the R, but the impact is increased by adding other measures, like closing workplaces, restricting movements, and requiring people to stay at home.
In Morbidity and Mortality Weekly Report, researchers describe how a COVID-19 outbreak among 20 major league baseball players and staff members on a single team was handled. In the outbreak, "no secondary transmission during field play between two opposing teams occurred. Interactions outside of game play were the likely source of transmission within the team."
---
October 22, 2020
A Brazilian participant in the clinical trial of the COVID-19 vaccine candidate developed by AstraZeneca and the University of Oxford has died, Reuters reports. The trial will continue. "Oxford confirmed the plan to keep testing, saying in a statement that after careful assessment 'there have been no concerns about safety of the clinical trial,'" according to the story, which also states that there are indications that the participant was in the control group and had not received the COVID-19 vaccine. The US trial of the vaccine is reported to be close to resuming after a review of a serious adverse event.
The US Food and Drug Administration's advisory committee on vaccines and related biological products is meeting today to discuss the development, authorization, and licensure of vaccines to prevent COVID-19 in a general sense. In a blog post, Peter Marks, MD, PhD, director of the FDA's Center for Biologics Evaluation and Research, describes the committee's role in advising the agency.
Results of another study of the monoclonal antibody tocilizumab in COVID-19 have been released in the New England Journal of Medicine. In a randomized trial of moderately ill patients hospitalized with COVID-19, tocilizumab did not prevent intubation or death compared with placebo. "Some benefit or harm cannot be ruled out, however, because the confidence intervals for efficacy comparisons were wide," the authors write.
The US Centers for Disease Control and Prevention (CDC) has expanded its definition of a "close contact" of someone who has COVID-19, STAT reports: "Previously, the CDC described a close contact as someone who spent 15 minutes or more within 6 feet of someone who was infectious. Now, the agency says it's someone who spent a cumulative 15 minutes or more within 6 feet of someone who was infectious over 24 hours, even if the time isn't consecutive, according to an agency spokesperson." The announcement follows publication of a new study in Morbidity and Mortality Weekly Report suggesting that a correctional officer in Vermont became infected during multiple brief encounters with incarcerated people who had COVID-19.
Among non-critically ill patients hospitalized with COVID-19 outside of a pandemic epicenter, overall survival was 94%, according to a study in the Journal of Hospital Medicine. Telemetry was widely used (in 79% of patients) but arrhythmias were uncommon (14%); the rate of ventricular tachycardia was 5%. The development of more-severe illness and death was associated with elevations in C-reactive protein and lactate dehydrogenase.
The MyCOVIDRisk tool—developed by the Center for Digital Health, a partnership between Lifespan and the Warren Alpert Medical School of Brown University—gives an estimate of a person's risk of contracting SARS-CoV-2 in various situations. The online calculator takes into account geographic location, whether the event is inside or outside, the specific activity (eg, eating at a restaurant or going to the gym), the duration of the stay, how many people will be there, and how many will be wearing masks.
Racial/ethnic disparities in COVID-19—in particular, an increased likelihood of hospitalization in non-Hispanic Black versus white patients—cannot be explained by controlling for age, sex, socioeconomic status, or comorbidities, according to a study in JAMA Network Open. "Therefore," the researchers say, "targeted interventions to support high-risk populations are needed."
In an NEJM perspective, researchers explore the ethical and legal issues involved with including incarcerated people in COVID-19 vaccine trials: "Research aimed at developing a vaccine is just one component of a much larger public health effort to combat COVID-19. It's clear that the interests of incarcerated people would be better served by public health measures such as the provision of personal protective equipment, improved sanitation, and reductions in facility populations to permit increased physical distancing than by research participation. These improvements should be implemented regardless of whether incarcerated people are ultimately recruited for vaccine trials."
Current COVID-19 vaccine trials are not designed to test whether any candidates will be effective in saving lives, Peter Doshi writes in the BMJ. "None of the trials currently under way are designed to detect a reduction in any serious outcome such as hospital admissions, use of intensive care, or deaths," he writes. "Nor are the vaccines being studied to determine whether they can interrupt transmission of the virus."
---
October 21, 2020
From late January through October 3, there were an estimated 299,028 excess deaths in the United States, with two-thirds of those attributed to COVID-19, according to a study in Morbidity and Mortality Weekly Report. The largest increases were seen in adults ages 25 to 44 and among Hispanic or Latino individuals.
In Ireland, a national lockdown lasting 6 weeks will go into effect on Thursday, costing an estimated 150,000 jobs, in order to stem a rise in COVID-19 cases, NPR reports: "Nonessential retail businesses are ordered to close. Residents are expected to stay within about 3 miles of their homes, except for work and other essential activities." Schools and essential stores will remain open.
Nearby, Wales will enter a "firebreak" lockdown on Friday, according to BBC News. The "short, sharp" national lockdown is expected to last until November 9. People will be asked to stay home, and pubs, restaurants, hotels, and nonessential retail businesses will be closed. Indoor or outdoor gatherings with anyone outside one's household will be banned.
Three studies in JAMA Internal Medicine—CORIMUNO-19 and RCT-TCZ-COVID-19, both randomized trials, and STOP-COVID, a cohort study—provide insights into the use of tocilizumab, a humanized monoclonal antibody, in patients with COVID-19. The takeaway, according to an accompanying editorial by Jonathan B. Parr, MD, MPH is this: "Newly released randomized trials suggest a potential role for tocilizumab in COVID-19 but do not show clear evidence of efficacy, in contrast to observational studies. Their findings do not support the routine use of tocilizumab for COVID-19 in most settings. I plan to wait out the torrent of positive observational studies and reconsider tocilizumab's use in COVID-19 if, and only if, more compelling data from randomized trials emerges."
A "Focus Seminar" in the Journal of the American College of Cardiology includes three COVID-19-related papers dealing with the historical perspective, disease mechanisms, and clinical outcomes; the virus's association with CVD, myocardial injury, and arrhythmia; and cardiometabolic syndrome.
An NPR story details new research to be published in an upcoming issue of the Journal of Hospital Medicine showing that the COVID-19 death rates among hospitalized patients have come down substantially over time. "The death rate 'is still higher than many infectious diseases, including the flu,'" says one of the researchers on the paper, which appeared as a preprint online in August. "And those who recover can suffer complications for months or even longer. 'It still has the potential to be very harmful in terms of long-term consequences for many people.'"
A STAT story details how US states and hospitals are responding to the latest surge in COVID-19 cases: "As hospitalizations for COVID-19 inch up around the country, some states are readying plans for field hospitals. Communities are delaying reopening plans and even imposing new measures, though some governors remain opposed to additional restrictions. Deaths—currently standing [at] bout 220,000—have not surged again yet, but that might just be a matter of time."
Researchers have developed a tool—the QCOVID population-based risk algorithm—to predict risks of hospitalization and mortality from COVID-19, taking into account things like age, ethnicity, socioeconomic status, body mass index, and comorbidities. "The absolute risks presented, however, will change over time in line with the prevailing SARS-CoV-2 infection rate and the extent of social distancing measures in place, so they should be interpreted with caution," the authors write in the BMJ.
There's been a lot of talk about herd immunity, and researchers delve into how that might work to control the spread of SARS-CoV-2 in JAMA Insights paper. "Based on World Health Organization estimates of an infection fatality rate of 0.5%, about 198 million individuals in the United States are needed to be immune to reach a herd immunity threshold of approximately 60%, which would lead to several hundred thousand additional deaths," they write. "Assuming that less than 10% of the population has been infected so far, with an infection-induced immunity lasting 2 to 3 years (duration unknown), infection-induced herd immunity is not realistic at this point to control the pandemic. SARS-CoV-2 vaccines will help to reach the herd immunity threshold, but the effectiveness of the vaccine(s) and the vaccine coverage [remain] to be seen."
A study of skilled nursing facilities across multiple US states, published in JAMA Internal Medicine, showed that among 5,403 cases of SARS-CoV-2 infection, 40.6% were asymptomatic, 19.1% were presymptomatic, and 40.3% were symptomatic at presentation. That demonstrates "the importance of universal testing for identifying and isolating cases," the researchers say.
---


October 19, 2020
As the second wave continues to build in Europe, a 9 PM curfew is now in place in nine French cities, Switzerland announced new lockdowns, Britain needs to consider new 3-week national restrictions, and Italy saw new daily coronavirus cases hit a new record high, at 11,705, Reuters reports.
Leaders in the Lombardy region of Italy, hit hard in the early months of the pandemic, have launched an investigation "to analyze the sequence of events and the specific choices that led to so many infections and deaths in a region with an extremely high standard of healthcare," the Lancet reports.  
In the United States, "deaths continued to occur disproportionately among older persons and certain racial and ethnic minorities, particularly among Hispanic persons," according to an analysis of 114,411 COVID-19–associated deaths reported to the National Vital Statistics System between May and August 2020.
In New York, Governor Andrew Cuomo announced Sunday that healthcare workers and high-risk populations, including residents of some long-term care facilities, will be prioritized for a COVID-19 vaccine when one is approved and available.
What kinds of structures and processes are in place to monitor vaccine safety and efficacy after approval? JAMA tackles the question here and here.
A median follow-up of 2 months after completion of a vaccine regimen may be sufficient to ensure that a vaccine is safe and effective, according to a perspective in the New England Journal of Medicine. But "curtailment of this minimum follow-up could destroy the scientific credibility of the decision to authorize any vaccine for use under an emergency use authorization (EUA) in the United States," write Philip R. Krause, MD, and Marion F. Gruber, PhD. As they remind readers, appropriate conditions for issuing EUAs for COVID-19 vaccines are expected to be discussed next week (October 22) at the FDA's Vaccines and Related Biological Products Advisory Committee meeting.
The notion of "scientific divisions" over mitigating the spread of COVID-19 and the need for stringent lockdowns is a "false dichotomy" perpetuated by the media, an editorial in BMJ asserts. "Most experts who support restrictions do so as a last resort, only to interrupt the exponential growth in infections that would occur if transmission was unchecked. And those who oppose restrictions concede that allowing the virus to spread could only apply to a proportion of the population who, in their view, faced limited risk." 
In Circulation, Palak Shah, MD, and colleagues provide a primer for cardiovascular specialists on COVID-19 testing, including the pros and cons of the different tests available. In the same journal, a team of Norwegian investigators make the case that elevated growth differentiation factor-15 (GDF-15) is a better prognostic marker than other commonly used CV and inflammatory biomarkers for predicting SARS-CoV-2 viremia, hypoxemia, and outcomes.
 The first 6 months of the pandemic offer a compelling look at suicide risk and "actionable steps that policy makers, healthcare leaders, and organizational leaders can take to mitigate suicide risk during and after the pandemic." According to Christine Moutier, MD, writing in JAMA Psychiatry, "COVID-19 presents a new and urgent opportunity to focus political will, federal investments, and global community on the vital imperative of suicide prevention."
Shelley Wood contributed today's Dispatch.
---
October 16, 2020
The remdesivir arm of the massive, multinational SOLIDARITY trial has come up short. The Financial Times broke the story yesterday, with its reporters saying they'd seen a copy of the World Health Organization (WHO) study results. The non-peer-reviewed data have now been posted to the medRxiv preprint server by the SOLIDARITY investigators, who conclude, "These remdesivir, hydroxychloroquine, lopinavir, and interferon regimens appeared to have little or no effect on hospitalized COVID-19, as indicated by overall mortality, initiation of ventilation, and duration of hospital stay. The mortality findings contain most of the randomized evidence on remdesivir and interferon, and are consistent with meta-analyses of mortality in all major trials."
Pfizer, meanwhile, announced in an "open letter" posted to its website that it won't be seeking emergency authorization for its investigational vaccine—developed in partnership with BioNTech—until the second half of November, putting it after the US election. "This is good, really good," cardiologist Eric Topol, MD, was quoted as saying in the New York Times. Topol "was one of 60 public health officials and others in the medical community who signed a letter to Pfizer urging it not to rush its vaccine," the Times notes.
Results of a phase I/II randomized controlled trial of an inactivated SARS-CoV-2 vaccine from China suggest that an antibody response could be detected 42 days after vaccination. More than 600 healthy volunteers took part in the study, including some participants over age 60. No adverse events were reported. The full study was published late last night in the Lancet Infectious Diseases.
Balancing the urgency of getting new therapies and vaccines to market quickly against the need for adequate evidence to justify their use, is the focus of a new JAMA viewpoint. "Rather than choose between action and inaction, sensible medicine encourages supportive restraint and heightened therapeutic humility," the authors propose.
The National Institute for Health Research (NIHR) in the UK has published a dynamic review of the evidence relating to "long COVID," covering the diagnostic uncertainty, symptoms documented to date, and resources for "long-haulers."  
Immune failure could help explain why certain younger adults are more susceptible to COVID-19 than others, as well as the higher rate of death and severe disease among men versus women. Researchers explore this possibility in Science. "We found that persons with serious COVID-19 disease have antibodies that are blocking so-called interferons, which are an important part of the body´s defense mechanism," Professor Eystein Husebye, PhD, said in a press release.
In Morbidity and Mortality Weekly Report, researchers describe transmission of COVID-19 as a result of a recreational ice hockey game. In all, 14 of 22 players, plus a rink staff member, fell ill.
Finally, in another MMWR paper, investigators report approximately 85% of 4,817 US adults surveyed over the internet reported frequent hand hygiene after contact with public surfaces. "Males, young adults, respondents with lower concern about risk for SARS-CoV-2 infection, and respondents without personal COVID-19 experience reported less-frequent hand hygiene."
Shelley Wood contributed today's Dispatch.
 
---

October 15, 2020
TCTMD journalists covered a range of COVID-19 analyses from day one of TCT Connect. Results from the COVID-ACS registry are reported by Todd Neale, showing more delays to revascularization, more cardiogenic shock, and more deaths in ACS patients with this infection. Michael O'Riordan reports how PERT teams and other interventionalists are grappling with COVID-19's VTE risks, while Caitlin Cox looks at the high proportion of deaths among people with valve disease on top of COVID-19.
The US Centers for Medicare and Medicaid Services (CMS) announced yesterday that is adding 11 new services to the list of reimbursed telehealth services, including cardiac rehab, something experts in this field said was desperately needed months ago.
Europe is reporting its highest ever weekly number of new COVID-19 cases. "The evolving epidemiological situation in Europe raises great concern: daily cases are up, hospital admissions are up, and COVID is now the fifth leading cause of deaths" in the region, Hans Kluge, MD, World Health Organization (WHO) regional director for Europe, told the Guardian, adding that the disease is killing more than 1,000 people a day.
In response, tougher restrictions are going into place in London, England, at the end of this week, while in France, Paris and other large cities have a new curfew imposed. In the United States, new virus cases are climbing towards a third peak, says the New York Times. Meanwhile, a staffer for vice presidential candidate Kamala Harris has tested positive for the virus; Harris herself has so far tested negative.
The risk of developing severe COVID-19 is high in obese subjects, regardless of their age, sex, ethnicity, or presence of comorbidities, Brazilian researchers conclude in a systemic review from nine studies, conducted in five countries. It was published in Obesity Research & Clinical Practice.
PLOS ONE editors have published an "expression of concern" over a vitamin D study first published in that journal last month suggesting that improving vitamin D status might help in reducing the severity of morbidities and mortality in COVID-19.
Is it lawful and ethical to prioritize racial minorities for COVID-19 vaccines? Harald Schmidt, PhD, and colleagues make the case in JAMA. In the same journal, Bridget M. Kuehn, MSJ, explains why workplace COVID-19 outbreaks disproportionately impact workers of color, and Jennifer Abbasi describes an approach that combines rapid PCR and antibody testing, which could help physicians quickly diagnose more cases, based on a recent small study of hospitalized patients with suspected COVID-19.
Relying on herd immunity in COVID-19 would be a "dangerous fallacy," write a group of 80 researchers spanning public health, epidemiology, medicine, pediatrics, sociology, virology, infectious disease, health systems, psychology, psychiatry, health policy, and mathematical modeling in an open letter in the Lancet today. "The letter will also be launched during the 16th World Congress on Public Health program 2020," a press release notes.
Shelley Wood contributed today's Dispatch.
---

October 14, 2020
The virtual TCT Connect meeting kicks off today, and among the late-breaking clinical science presentations is NACMI: Outcomes From the North American COVID-19 STEMI Registry, being presented by Timothy Henry, MD, at 12:30 PM EST. Also on the "Main Arena" channel, at 2:30 PM ET, is a special session dedicated to COVID-19-related abstracts looking at the impact of the virus on cardiovascular disease and interventional cardiology.
Another COVID-19 clinical trial has been halted over a "potential safety concern"—this one using an antibody treatment for hospitalized patients developed by Eli Lilly. As the New York Times notes, this latest setback comes one day after news that Johnson & Johnson had pressed pause on its vaccine trial.  
As Radiology Business reported this week, the US Department of Health & Human Services (HHS) has officially extended its COVID-19 public health emergency declaration for another 90 days. This is the third such extension, with the last set to expire October 23—now pushed to January 2021. HHS Secretary Alex Azar announced the extension, which has important policy implications for physicians, in a tweet last week.
In the Lancet, Gregory Poland and colleagues review "what is currently known about human humoral and cellular immune responses to severe acute respiratory syndrome coronavirus 2 and relate this knowledge to the COVID-19 vaccines currently in phase III clinical trials."
A study of UV light and SARS-CoV-2, published in PNAS, hints that higher levels of ultraviolet light tracks with reduced COVID-19 growth, with implications for disease spread during different seasons. "Based on these associations with weather, we predict that COVID-19 will decrease temporarily during summer, rebound by autumn, and peak next winter. However, uncertainty remains high, and many factors besides climate, such as social interventions, will influence transmission," write Cory Merow, PhD, and Mark Urban, PhD. "The world must remain vigilant, and continued interventions will likely be needed until a vaccine becomes available."
Many parts of the world could learn some lessons from New Zealand's response to SARS-CoV-2. In the Lancet, Sarah Jefferies, MD, and colleagues describe the approach, epidemiologically, while an editorial by Alexis Robert puts it in perspective. "As other high-income countries have reported an increasing number of cases since August 2020, the experience of New Zealand highlights that successful non-pharmaceutical interventions rely on early decisive reactions from health authorities, performant surveillance systems, and targeted testing strategies as much as stringency."
Investigators writing in BMJ Case Reports describe what they believe is the first UK case of sudden permanent hearing loss related to COVID-19 infection. The 45-year-old man with asthma had been admitted to hospital for his symptoms and ultimately spent 30 days on a ventilator. Hearing loss occurred after removal of the breathing tube.
Shelley Wood contributed today's Dispatch.
---

October 13, 2020
More and more signs are pointing to a worsening COVID-19 situation, with rising numbers of cases and hospitalizations around the United States, CNN reports. The news organization's tracker indicates that 33 states are reporting an increase in new cases. "Officials worry this could be the beginning of the fall surge experts have warned about."
A BBC News story details what countries across Europe are doing in response to a resurgent COVID-19 threat: "Each country is trying to find the right combination of measures—local lockdowns, test-and-trace initiatives, economic support, and public communication—to drive down numbers as winter approaches. As the UK government prepares to unveil a range of new lockdown rules, BBC reporters from France, Germany, and other European capitals explain how their countries are managing."
Two studies in JAMA quantify the excess mortality seen in the US during the COVID-19 pandemic. One shows that even though the US had a lower COVID-19 mortality rate than high-mortality countries during the early Spring, it had more deaths per 100,000 compared with all six high-mortality countries after May 10. The other reveals that US deaths increased by 20% between March and July, with COVID-19 listed as cause in two-thirds of the excess deaths. The latter study "suggests that for the entirety of 2020, more than 400 000 excess deaths will occur," which "cannot be overstated, because it accounts for what could be declines in some causes of death, like motor vehicle crashes, but increases in others, like myocardial infarction," JAMA editors write in an accompanying editorial. "These deaths reflect a true measure of the human cost of the Great Pandemic of 2020."
Three viewpoints in JAMA address various aspects of the pandemic, including excess deaths, community bereavement, and restorative justice for communities of color; mental health disorders related to COVID-19 deaths; and the economic cost of the crisis. In an editorial, Harvey Fineberg, MD, PhD, says, "When a pandemic reaches the health, social, and economic scale of COVID-19, regardless of the precise number of deaths that have occurred by a certain date, an intense, persistent, multipronged, and coherent response must be the order of the day and an urgent priority for the nation."
Johnson & Johnson has paused all dosing in its Janssen COVID-19 vaccine candidate trials, including the phase III ENSEMBLE trial, "due to an unexplained illness in a study participant," the company announced yesterday. "Adverse events—illnesses, accidents, etc.—even those that are serious, are an expected part of any clinical study, especially large studies." US studies of another COVID-19 vaccine candidate, under development by AstraZeneca and the University of Oxford, remain on hold in the US as well.
A New York Times story by Carl Zimmer throws cold water on the idea that availability of an effective vaccine will immediately allow things to get back to normal. "It's tempting to look at the first vaccine as President Trump does: an on-off switch that will bring back life as we know it. . . . But vaccine experts say we should prepare instead for a perplexing, frustrating year," Zimmer writes.
Another Times story, by Pam Belluck, delves into the "brain fog" experienced by some COVID-19 survivors. The condition is characterized by "troubling cognitive symptoms that can include memory loss, confusion, difficulty focusing, dizziness, and grasping for everyday words. Increasingly, COVID survivors say brain fog is impairing their ability to work and function normally."
The ACTIV-5 Big Effect Trial, a phase II study, has been launched by the National Institute of Allergy and Infectious Diseases (NIAID) to evaluate whether certain therapies warrant advancement into larger clinical trials to study their utility as COVID-19 treatments. The trial will evaluate the monoclonal antibodies risankizumab and lenzilumab, on top of remdesivir, in adults hospitalized with COVID-19.
The likelihood of pregnant women infected with SARS-CoV-2 transmitting the virus to their newborns is low, researchers report in JAMA Pediatrics. Of 101 neonates included in the study, only two had positive test results and none had clinical evidence of COVID-19, "despite most infants rooming-in with mothers and direct breastfeeding." That suggests "that during the COVID-19 pandemic, separation of affected mothers and newborns may not be warranted, and direct breastfeeding appears to be safe," the authors say. The implications of the findings are discussed in an accompanying editorial.
Genomic details about the first case of confirmed reinfection with SARS-CoV-2 in the US, initially reported back in August, have been published in the Lancet Infectious Diseases. In a 25-year-old man from Washoe County, NV, there were significant genetic differences between the variants responsible for each bout of the infection. His symptoms were more severe the second time around.
 
---

October 12, 2020
The COVID-19 pandemic does not seem to be abating and instead appears to be worsening, with rising numbers of cases being reported in some areas of the world. Europe, for instance, recorded 100,000 daily COVID-19 cases for the first time last Thursday, Reuters reports. The United Kingdom, Russia, Spain, and France each had reported at least 10,000 cases in the preceding 3 days. A leading UK doctor, Peter Horby, MD, PhD, has said a second national lockdown is possible there, BBC News reports. Over in Spain, a state of alarm has been declared in Madrid to slow spread of the virus, according to a story in El País. 
In the New York Times, Carl Zimmer details efforts to provide images of SARS-CoV-2 and to learn about how the virus works. You can find the story, complete with impressive images and a video, here.
Patients with COVID-19 who develop Takotsubo syndrome do particularly poorly, researchers report in the American Journal of Cardiology. Specifically, they more frequently had chest pain and dyspnea and required respiratory therapy. Compared with typical patients with Takotsubo syndrome, those who also had COVID-19 had a much higher rate of in-hospital death or the need for respiratory therapy (70.0% vs 18.6%).
Consistent with what's been seen elsewhere, a national Spanish study published in Resuscitation reveals that COVID-19 is adversely affecting prehospital management of out-of-hospital cardiac arrest, with declines in resuscitation attempts and worsening survival to hospital admission and discharge compared with the prepandemic period. All regions of the country, regardless of COVID-19 incidence, were affected.
People with better cardiorespiratory fitness appear to do better when infected with SARS-CoV-2, according to a study in Mayo Clinic Proceedings. Among those who underwent a clinically indicated stress test before the pandemic and later received a positive SARS-CoV-2 test result, peak exercise capacity was lower among the patients who required hospitalization. "Future studies are needed to determine if improving maximal exercise capacity is associated with lower risk of complications due to viral infections, such as COVID-19," the authors say.
Data on how SARS-CoV-2 is spreading in "hot spot" counties in the United States, published in Morbidity and Mortality Weekly Report, show that early increases in test positivity among people 24 and younger were followed by several weeks of increasing percent positivity among people 25 and older. "Addressing transmission among young adults is an urgent public health priority," the authors say.
 Another study in MMWR looked into factors associated with risk for COVID-19 exposure among young adults in Winnebago County, WI. "Perceived low severity of disease outcome; perceived responsibility to others; peer pressure; and exposure to misinformation, conflicting messages, or opposing views regarding masks were identified as drivers of behaviors that might influence risk for COVID-19 exposure among young adults," the researchers report.
Point-of-care testing for SARS-CoV-2 infection reduces the time to get results and "could lead to improvements in infection control measures and patient flow compared with centralized laboratory PCR testing," according to a study in the Lancet Respiratory Medicine.
---

October 9, 2020
Final results of the ACTT trial, presented in top-line form back in April, confirm that in patients hospitalized with COVID-19, remdesivir (Veklury; Gilead Sciences) shortened the time to recovery from 15 days to 10 days compared with placebo. Mortality at days 15 and 29 was numerically lower with remdesivir, according to the findings published in the New England Journal of Medicine.
Also in NEJM, the RECOVERY investigators report results from the hydroxychloroquine arm of the trial, having previously announced that enrollment in that part of the study was halted in June due to a lack of benefit. The results show hydroxychloroquine-treated patients did not have a lower risk of 28-day mortality compared with usual care and were less likely to be discharged from the hospital alive within 28 days. Of those not undergoing mechanical ventilation at baseline, patients treated with hydroxychloroquine had a higher rate of invasive mechanical ventilation or death (30.7% vs 26.9%).
In patients with known cardiac disease and COVID-19 pneumonia, the extent of lung involvement on chest CT—but not the severity of the heart disease—is independently associated with a composite outcome of all-cause death, invasive ventilation, or thromboembolic events, according to a study in the International Journal of Cardiology. "From a clinical point of view, a noncontrast CT scan could be proposed as a mandatory test in the acute phase of COVID-19 in the presence of cardiovascular comorbidities, in order to better stratify patients' prognosis that does not appear to be strictly related to the severity of preexistent cardiovascular disease," the researchers say, adding that a follow-up CT scan could be reasonable.
The US Food and Drug Administration (FDA) provided an update on its Coronavirus Treatment Acceleration Program (CTAP), reporting that as of the end of September there were more than 550 drug development programs being planned, more than 350 trials had been reviewed by the agency, and five COVID-19 treatments had received authorization for emergency use.
Where you get your news may influence how you behave during the COVID-19 pandemic, according to a study in BMJ Global Health. Using the Understanding America Study COVID-19 panel, the researchers found that people who trust right-leaning Fox News more than left-leaning CNN engaged in fewer preventive behaviors and more risky behaviors related to COVID-19 than did those who trust CNN over Fox News. "In such a highly partisan environment, false information can be easily disseminated, and health messaging, which is one of the few effective ways to slow down the spread of the virus in the absence of a vaccine, is being damaged by politically biased and economically focused narratives," the authors write. "During a public health crisis, media should reduce their partisan stance on health information, and the health messaging from neutral and professional sources based on scientific findings should be better promoted."
A survey of ambulatory surgery centers (ASCs) "found that ASCs continued to perform essential outpatient surgeries safely during March and April this year, with patients facing virtually no heightened risk of contracting the coronavirus either during or following their procedures," the ASC Quality Collaboration reported in a press release.
The ITAC trial, funded by the US National Institute of Allery and Infectious Diseases (NIAID), has begun. The phase III study, designed to test a combination of the investigational antiviral remdesivir and a highly concentrated solution of antibodies that neutralize SARS-CoV-2 (anti-coronavirus hyperimmune intravenous immunoglobulin, or hIVIG) in hospitalized patients with COVID-19, will involve patients in the United States, Mexico, and 16 other countries on five continents.
US adults were more likely to wash their hands in various situations during the COVID-19 pandemic than before, but there's still room for improvement, according to data in Morbidity and Mortality Weekly Report. Survey respondents in June 2020 were more likely to remember to scrub up after experiencing respiratory symptoms and before eating in a restaurant or at home than those surveyed in October 2019. Even with the improvement, however, fewer than three-quarters of respondents reported remembering to wash their hands in these scenarios. 
Two studies in Science Immunology, one in patients studied 3 to 115 days after symptom onset and another in patients evaluated up to 122 days after symptom onset, show that protective antibodies can stick around for months in the blood and saliva of people who have survived a serious COVID-19 infection. "That these antibodies could be detected at similar levels in both blood and saliva suggests that saliva could be used as an alternative biofluid for antibody testing," according to a press release.
In a JAMA viewpoint, researchers discuss the potential for posttraumatic growth, defined as "positive psychological change experienced as a result of a struggle with highly challenging life circumstances," coming out of the COVID-19 crisis. "Can the current pandemic set the stage for beneficial personal and organizational change that creates a better future and brings renewed meaning and purpose to medicine? This is a question that only healthcare professionals and organizations can answer," the authors write.
Using a standardized protocol to minimize COVID-19 risk, bedside open tracheotomy can be performed safely in the ICU with minimal complications, a study in JAMA Otolaryngology – Head & Neck Surgery shows. Successful weaning was more likely when tracheotomy was performed early versus late, although the difference fell shy of statistical significance. "Timing of tracheotomy may be important in reducing time of invasive mechanical ventilation, with potential implications to intensive care unit availability during the COVID-19 pandemic," the authors write.
---

October 8, 2020
The editors of the New England Journal of Medicine collectively penned an editorial entitled, "Dying in a Leadership Vacuum." In it, they argue that US leaders have failed the test presented by the COVID-19 crisis. "They have taken a crisis and turned it into a tragedy," the authors write, saying that "the response of our nation's leaders has been consistently inadequate." The editors conclude by calling for the current leaders to be removed from office in the upcoming election: "When it comes to the response to the largest public health crisis of our time, our current political leaders have demonstrated that they are dangerously incompetent. We should not abet them and enable the deaths of thousands more Americans by allowing them to keep their jobs." Debate over whether journal editors should be wading into this fraught space has already erupted on Twitter.
In light of President Donald Trump's recent COVID-19 diagnosis and "to protect the health and safety of all involved," the Commission on Presidential Debates has announced that the second clash between Trump and Joe Biden—scheduled for October 15—will take place virtually in the form of a town hall meeting. The candidates will be in separate remote locations, with town hall participants and the moderator in Miami, FL. Trump quickly announced that he will not participate in a virtual debate, NPR reports.
Regeneron has submitted an application to the US Food and Drug Administration (FDA) for an emergency use authorization for its investigational antibody cocktail, which was given to Trump during his recent hospitalization, the New York Times reports. The company said it would initially have enough doses for 50,000 patients. There's no strong evidence that the cocktail works, although early results released by the company in a press release late last month suggest that it reduced viral levels and improved symptoms in nonhospitalized COVID-19 patients.
In a letter to healthcare professionals, the FDA has given recommendations on providing clear instructions to patients who are self-collecting nasal samples for SARS-CoV-2 testing in a healthcare setting. "Without proper instructions, patients may not collect an adequate sample for testing, which may decrease the sensitivity of the test," the agency said.
A poll from Piplsay, conducted last weekend, delves into the mental health of Americans during the pandemic, finding that 63% of respondents are facing mental health issues. Of those who reported an impact on their mental health and well-being, 39% were having trouble sleeping, 15% said their health issues had worsened, and 15% said their alcohol intake had increased; two-thirds reported reaching out to someone for help.
A UK study published in Clinical Epidemiology indicates that 86.1% of people who had a positive SARS-CoV-2 test did not report any specific symptoms—cough, fever, and/or loss of taste or smell—on the day of the test. "A more widespread testing program is necessary to capture 'silent' transmission and potentially prevent and reduce future outbreaks," the authors conclude.
The American Medical Association (AMA) published an update to the Current Procedural Terminology (CPT) code set to include new codes for tests that simultaneously detect COVID-19, influenza, and other viruses. "Concurrent detection promises to conserve important testing resources, allowing for ongoing surveillance of influenza while testing for the novel coronavirus," AMA President Susan Bailey said.
During the early phase of the SARS-CoV-2 outbreak in Los Angeles, CA, most viral isolates (82%) shared similarities with those originating in Europe, comparable to what was seen in New York City. "A smaller subgroup of SARS-CoV-2 genomes shared similarities to those . . . originating from Asia, indicating multiple sources of viral introduction within the Los Angeles community," the researchers report in JAMA Network Open.
---

October 7, 2020
Data out of England, published in the Journal of the American Heart Association, show that as acute MI hospitalizations dropped during the pandemic, out-of-hospital cardiac arrests (OHCAs) became more prevalent. Invasive coronary angiography was used less frequently in OHCA patients in 2020 versus 2019, with an increased time to reperfusion in STEMI. In-hospital mortality increased in the COVID-19 cohort.
Two societies under the European Society of Cardiology (ESC) umbrella are hosting COVID-19-related webinars in the next few days. The European Association of Cardiovascular Imaging (EACVI) will tackle the role of contrast echocardiography in hospitalized patients with COVID-19 from 6 to 7 pm CEST (12 to 1 pm ET) on Wednesday. And the Heart Failure Association (HFA) will discuss HF patient management in the COVID-19 era from 6 to 7 pm CEST (12 to 1 pm ET) on Thursday. Registration is free.
The US federal government will start cracking down on hospitals that fail to meet new requirements for reporting COVID-19 data, NPR reports. The Centers for Medicare & Medicaid Services (CMS) will send letters to hospitals found to not be in compliance. "The consequences are potentially severe," according to the story. "After multiple notifications, hospitals are subject to 'termination from both Medicare and Medicaid, meaning the hospital would not receive reimbursement from these programs,' [CMS Administrator Seema] Verma says. This would be a major loss of funding and could go into effect as early as mid-December."
Antecedent use of ACE inhibitors or ARBs was associated with lower mortality in hospitalized COVID-19 patients, although the relationship with ARBs falls shy of statistical significance, according to a study in the Journal of the American Heart Association. Consistent with advice from professional societies, the authors say that "current users of renin-angiotensin-aldosterone inhibitors should continue their use during the COVID-19 pandemic."
A commentary in Circulation delves into the known and potential consequences of COVID-19 on women in cardiology and what can be done to blunt the worsening of existing sex/gender disparities. "Without a systematic approach, the COVID-19 pandemic will become another hole in the leaky pipeline for women cardiologists," the authors write. "Academic and nonacademic institutions, funding bodies, and our other partners in the cardiovascular medicine enterprise should proactively and deliberately create interventions that support the recruitment, retention, and advancement of women cardiologists during this time."
In a blog post, Agency for Health Research and Quality (AHRQ) Director Gopal Khanna, MBA, and Deputy Director David Meyers, MD, details efforts to prevent COVID-19 in nursing homes using the new AHRQ ECHO National Nursing Home COVID-19 Action Network. The effort "will make free training and mentoring available to the more than 15,000 nursing homes nationwide to help prevent COVID-19 among residents and staff."
Arizona's mitigation efforts over the summer—including mask requirements, limitations in public events, and closures of certain businesses—helped slow the spread of SARS-CoV-2, findings in Morbidity and Mortality Weekly Report affirm. After cases jumped by 151% at the beginning of June after a stay-at-home order was lifted, implementation of prevention efforts led to a decline of 75% starting in the middle of July.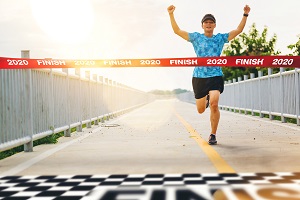 Yesterday, the US Food and Drug Administration (FDA) released strengthened criteria that would have to be met for COVID-19 vaccines to receive an emergency use authorization (EUA). That, combined with a request from the federal government's Operation Warp Speed that manufacturers not apply for an EUA until they have ample vaccine doses to release, effectively slows the race to bring a vaccine to market and likely pushes any such authorization to past the US presidential election, STAT reports.
AstraZeneca's COVID-19 vaccine trial remains on hold in the United States as regulators continue to investigate a serious adverse event that occurred in a participant in the United Kingdom last month. That has left US participants "in limbo" waiting on a second dose, STAT reports. However, the story reads, "independent vaccine experts say there's no need to worry about this group or their data, because such trials are carefully designed to account for situations in which participants can't get a second dose."
 
---

October 6, 2020
On Monday, after spending the weekend hospitalized with COVID-19, President Donald Trump returned to the White House, where he will continue to receive treatment. He sought to downplay the severity of COVID-19 on Tuesday morning, posting on Twitter, "Flu season is coming up!
Many people every year, sometimes over 100,000, and despite the Vaccine, die from the Flu. Are we going to close down our Country? No, we have learned to live with it, just like we are learning to live with Covid, in most populations far less lethal!!!" He earlier said people should not be afraid of the virus, which riled some infectious diseases experts. William Schaffner, MD, told Reuters: "I was aghast when he said COVID should not be feared. This is a disease that is killing around a thousand people a day, has torpedoed the economy, put people out of work. This is a virus that should be both respected and feared."
One in every 10 people may have had COVID-19 at some point, a top World Health Organization (WHO) official said on Monday, Reuters reports. "Our current best estimates tell us about 10% of the global population may have been infected by this virus. It varies depending on country, it varies from urban to rural, it varies depending on groups. But what it does mean is that the vast majority of the world remains at risk," the official said, adding, "We are now heading into a difficult period. The disease continues to spread."
The WHO also has said that the COVID-19 pandemic has disrupted or halted critical mental health services in the vast majority of countries surveyed (93%), at a time when the demand for such services is increasing. Indeed, a study in JAMA Internal Medicine shows that internet searches for anxiety, panic attack, and insomnia rose significantly during the lockdown, though they eventually returned to average levels. 
The Centers for Disease Control and Prevention (CDC) again updated its guidance to indicate that airborne transmission—distinct from droplet transmission—"can occur under special circumstances." The agency maintains that the epidemiology of the SARS-CoV-2 virus indicates that most infections are spread through close contact and not airborne transmission. "We know that a significant proportion of SARS-CoV-2 infections (estimated 40% to 45%) occur without symptoms and that infection can be spread by people showing no symptoms," according to the guidance. "Thus, were SARS-CoV-2 spread primarily through airborne transmission like measles, experts would expect to have observed considerably more rapid global spread of infection in early 2020 and higher percentages of prior infection measured by serosurveys."
A state-of-the-art review in the Journal of the American College of Cardiology aims to explore the overlaps between influenza and COVID-19, their implications for cardiovascular disease, and strategies for vaccine development. The new review, TCTMD's Caitlin Cox reports, addresses, in part, whether lessons from influenza can be applied to COVID-19 given the many cardiovascular ramifications of the disease and proposes that studies now taking place could be "redeployed" to glean insights into COVID-19. Image from story
The European Medicines Agency (EMA) has started a rolling review for a second COVID-19 vaccine, this one a candidate called BNT162b2 being developed by BioNTech in collaboration with Pfizer. This means the agency has started evaluating the first batch of data, which come from laboratory studies.
The Centers for Disease Control and Prevention (CDC) again updated its guidance to indicate that airborne transmission—distinct from droplet transmission—"can occur under special circumstances." The agency maintains that the epidemiology of the SARS-CoV-2 virus indicates that most infections are spread through close contact and not airborne transmission. "We know that a significant proportion of SARS-CoV-2 infections (estimated 40% to 45%) occur without symptoms and that infection can be spread by people showing no symptoms," according to the guidance. "Thus, were SARS-CoV-2 spread primarily through airborne transmission like measles, experts would expect to have observed considerably more rapid global spread of infection in early 2020 and higher percentages of prior infection measured by serosurveys."
Full results of the lopinavir/ritonavir arm of the randomized, controlled, open-label RECOVERY trial have now been published in the Lancet. Top-line results released at the end of June concluded that there was no benefit to the medication, which is approved for use in HIV and had showed promise in vitro against SARS-CoV-2. Among more than 1,600 patients randomized to lopinavir/ritonavir and over 3,400 patients randomized to usual care, investigators saw no differences in death at 28 days across all subgroups, and no difference in time to hospital discharge or progression to mechanical ventilation or death. "Whilst it is disappointing that there was no significant benefit from lopinavir/ritonavir for patients in hospital, these findings have allowed us to focus our efforts on other promising treatments, and have informed the way in which individual patients are treated," RECOVERY co-chief investigator Peter Horby, MBBS, PhD, said in a press statement. Of note, no signal of increased arrhythmia was seen with this combination agent.
In a JAMA viewpoint, researchers explore the potential long-term consequences of COVID-19, noting that "clinicians are observing and reading reports of patients with persistent severe symptoms and even substantial end-organ dysfunction after SARS-CoV-2 infection." The term "long-haulers" has been introduced to describe these patients. "Longer-ranging longitudinal observational studies and clinical trials will be critical to elucidate the durability and depth of health consequences attributable to COVID-19 and how these may compare with other serious illnesses," the authors write.
Another JAMA viewpoint highlights the importance of preserving elective surgeries during the pandemic and beyond. "The COVID-19 pandemic has illuminated the critical importance of 'elective' surgery and the path to sustaining, not stopping, surgical care based on local conditions of SARS-CoV-2 prevalence and available resources, even during times of crisis or uncertainty. Moving forward requires creativity but also requires structural changes to patient workflows," the authors write.
New data in Morbidity and Mortality Weekly Report indicate that children and adolescents can serve as a source of COVID-19 outbreaks within families, even when they have mild symptoms. During a 3-week family gathering of five households, a 13-year-old adolescent was the index patient, with 11 subsequent cases.
---

October 5, 2020
President Donald Trump has entered his fourth day hospitalized at Walter Reed National Military Medical Center as he receives treatment for COVID-19, but he could return to the White House as early as today, Reuters reports. Questions remain about the severity of the US president's condition. Trump has received a variety of treatments, including remdesivir (Veklury), a cocktail of two monoclonal antibodies from Regeneron, and dexamethasone, which is typically used in severe cases.
A STAT story delves into some of the uncertainty surrounding Trump's condition. The fact that he was started on dexamethasone is the main indicator that he might be sicker than is currently being portrayed, but outside experts also pointed to at least two drops in his oxygen levels and comments made by the president's medical team about lung imaging as reasons for worry.
Remdesivir, which is currently cleared for emergency use for hospitalized adult and pediatric patients with suspected or confirmed COVID-19, is now available directly from drug maker Gilead Sciences, the US Department of Health and Human Services (HHS) recently announced. For the past 5 months, the federal government has been overseeing allocation and distribution of the investigational antiviral.
Meanwhile, a safety committee of the European Medicines Agency (EMA) has started a review to assess reports of acute kidney injury in some COVID-19 patients taking remdesivir: "At this stage, it has not been determined whether there is a causal relationship between Veklury and the reports of acute kidney injury," the agency said. "The reports form a 'safety signal'—information on a new or incompletely documented adverse event that is potentially caused by a medicine and that warrants further investigation."
Findings from a small autopsy study the European Heart Journal shed new light on cardiac histopathology in COVID-19 patients, showing high rates of macrophage infiltration in cardiac tissue, but a small percentage of true myocarditis on rigorous histopathologic examination. TCTMD's L.A. McKeown has the story.
The risk of torsade de pointes is low in hospitalized COVID-19 patients treated with hydroxychloroquine and azithromycin, according to a study in Circulation: Arrhythmia and Electrophysiology. Only one out of 6,476 patients developed the condition, whereas 1.03% had the treatment held or discontinued due to QT prolongation.
There is a potential risk of heparin-induced thrombocytopenia in patients with severe COVID-19 who received therapeutic doses of anticoagulation, according to a new French series suggesting an incidence rate that is higher than would be anticipated in ICU patients. The findings, published in Circulation, have implications for the ongoing discussions over how and when, and with which agents, thrombosis risk in COVID-19 can be mitigated, TCTMD's Michael O'Riordan writes.
A report in Circulation describes a case of "rapid-onset, reversible, acute heart failure from SARS-CoV-2 infection presenting as isolated cardiogenic shock," with endomyocardial biopsy showing direct viral infection of the myocardium and myocardial inflammatory cells. "While these findings do not conclusively prove a cause-and-effect relationship between SARS-CoV-2 and cardiac dysfunction, this is the first demonstration of viral particles present in the myocytes in the context of isolated acute systolic dysfunction with subsequent recovery," the researchers write.
The multisystem inflammatory syndrome related to SARS-CoV-2 infection (MIS-C) that has been described in children has cropped up in adults before. Now, a case series in Morbidity and Mortality Weekly Report provides details on 27 adults with the condition, dubbed MIS-A. "Further research is needed to understand the pathogenesis and long-term effects of this newly described condition," the authors write. "Ultimately, the recognition of MIS-A reinforces the need for prevention efforts to limit spread of SARS-CoV-2."
---

October 2, 2020
In news that has roiled the White House, stock markets, newsrooms, and the campaign trail, US President Donald Trump and his wife Melania have tested positive for SARS-CoV-2. In a press briefing, White House Chief of Staff Mark Meadows, addressing the press this morning (without wearing a mask), said that the president has "mild symptoms" and is "very energetic" and "in good spirits." Vanity Fair, citing two White House sources, reports that the president is experiencing cough and fever, but that the first lady is asymptomatic.
Presidential candidate Joe Biden's test results came in later this morning: negative. But as a New York Times opinion piece reminds readers: "we need to be careful about how much faith we put in negative results."
Trump's diagnosis has prompted people to retweet Katri Manninen's infographic outlining the typical progress of COVID-19. 
An analysis from two Cleveland Clinic sites that were not epicenters for the pandemic have seen increased rates of thrombotic events among COVID-19-positive patients, but not to the same extent reported in harder-hit regions, investigators report in Arteriosclerosis, Thrombosis, and Vascular Biology. Given all the unknowns, hot topics remain: how and when to use prophylactic anticoagulation, and what that should look like. TCTMD's Todd Neale has the story. 
A study in JAMA Network Open tries to gauge the impact of COVID-19 on the type, volume, and content of primary care visits during the pandemic. Of note, researchers say, "evaluations of blood pressure and cholesterol levels decreased owing to fewer total visits and less frequent assessment during telemedicine encounters."
In a JAMA Patient Page, Rui Pombal, MD, and colleagues review the risk of COVID-19 during air travel. Their conclusions? It's "lower than from an office building, classroom, supermarket, or commuter train." Their advice? "Wear a mask, don't travel if you feel unwell, and limit carry-on baggage. Keep distance from others wherever possible; report to staff if someone is clearly unwell. If there is an overhead air nozzle, adjust it to point straight at your head and keep it on full. Stay seated if possible, and follow crew instructions. Wash or sanitize hands frequently and avoid touching your face."
More than just uncomfortable, nasal swabs to test for SARS-CoV-2 may cause more serious damage in people with a history of interventions or diseases that have left the nasal anatomy distorted. A case study in JAMA Otolaryngology—Head & Neck Surgery describes a woman in her 40s who had gotten a nasopharyngeal swab prior to undergoing elective hernia repair, later reporting with unilateral rhinorrhea, headache, and vomiting. Further tests confirmed a cerebrospinal fluid leak. Of note, twenty years prior the patient had had nasal polyps removed. "One should consider alternative methods to nasal screening in patients with known prior skull base defects, history of sinus or skull base surgery, or predisposing conditions to skull base erosion," the authors write.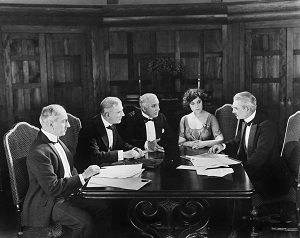 The "glaring lack of women in COVID-19 decision-making bodies" has prompted researchers to check the numbers in 87 countries. "Despite numerous global and national commitments to gender-inclusive global health governance, COVID-19 followed the usual modus operandi–excluding women's voices. A mere 3.5% of 115 identified COVID-19 decision-making and expert task forces have gender parity in their membership, while 85.2% are majority men," write Kim Robin van Daalen, PhD, and colleagues in BMJ Global Health.
A sweeping analysis of disease transmission and contact tracing among more than half a million people who were exposed to infected individuals in the Indian states of Tamil Nadu and Andhra Pradesh hints that only a small percentage of infected individuals are driving the continued spread of the virus. Of the nearly 85,000 infected subjects, 71% did not seem to infect any of their contacts, whereas 8% of those infected accounted for 60% of new infections. "While the role of children in transmission has been debated, we identify high prevalence of infection among children who were contacts of cases around their own age; this finding of enhanced infection risk among individuals exposed to similar-age cases was also apparent among adults," the authors write in Science.
Could our cell phones diagnose COVID-19 and other illnesses based on the sounds of our voices? A story in Nature reviews the companies and apps hoping to walk the talk for disease diagnosis.
The US National Academies of Science, Engineering, and Medicine has released its final report on the "equitable allocation framework that the US Department of Health and Human Services (HHS) and state, tribal, local, and territorial (STLT) authorities should adopt in the development of national and local guidelines for COVID-19 vaccine allocation." On the JAMA Live Stream today, former Centers for Disease Control and Prevention (CDC) Director William Foege, MD, MPH, who co-chaired the writing committee for the report, discusses the recommendations. Phase 1a, covering approximately 5% of the population, are front-line health workers and workers who provide key services to healthcare facilities. "This group has a critical role in maintaining healthcare system functionality, high risk of exposure to patients exhibiting symptoms of COVID-19, and higher risk of then transmitting the virus to others, including family members," the report states.
Today's Dispatch was contributed by Shelley Wood.
 
---

October 1, 2020
Two studies in JAMA Network Open show that TAVR delays during the pandemic led to hospitalizations and deaths. "It goes without saying there are patients with aortic stenosis that need to be treated and who can't wait for an intervention for 3 or 6 months," one of the researchers told TCTMD's Michael O'Riordan.
The European Medicines Agency (EMA) has begun its first rolling review of a COVID-19 vaccine, the agency announced Thursday. It will be evaluating data on the vaccine candidate being developed by AstraZeneca in collaboration with the University of Oxford, which recently made news when ongoing late-stage trials were paused to allow for evaluation of a serious adverse event. "The start of the rolling review means that the committee has started evaluating the first batch of data on the vaccine, which come from laboratory studies (nonclinical data). This does not mean that a conclusion can be reached yet on the vaccine's safety and effectiveness, as much of the evidence is still to be submitted to the committee."
Around 60% of patients with COVID-19 who receive extracorporeal membrane oxygenation (ECMO) support survive to 90 days, according to registry data from 213 hospitals in 36 countries published in the Lancet. And that's good news compared with prior reports suggesting that mortality could be higher than 90%, the researchers say. TCTMD's Caitlin Cox has the story.
Thinking around COVID-19 testing needs to move beyond the sensitivity of the assays to the sensitivity of the testing regimen, researchers argue in a perspective in the New England Journal of Medicine: "A regimen of regular testing works as a sort of COVID-19 filter, by identifying, isolating, and thus filtering out currently infected persons, including those who are asymptomatic. Measuring the sensitivity of a testing regimen or filter requires us to consider a test in context: how often it's used, to whom it's applied, when in the course of an infection it works, and whether its results are returned in time to prevent spread."
In the latest study to explore this issue, a study in the BMJ found that in-hospital cardiac arrest is common and associated with low survival in critically ill patients with COVID-19. Of 5,019 patients, 14.0% had in-hospital cardiac arrest. Only 12.0% of those who received CPR survived to hospital discharge, and just 7.0% survived to discharge with normal or mildly impaired neurological status.
Humans inherited the major genetic risk factor for severe COVID-19 from Neanderthals, researchers report in Nature. This factor, a gene cluster on chromosome 3, is found in about half of people in South Asia and about 16% of Europeans.
A JAMA viewpoint delves into emerging data on the risk of heart failure—particularly with preserved ejection fraction (HFpEF)—during the acute phase of COVID-19 and during the recovery phase in survivors. "COVID-19 should be recognized as a potential risk factor for HFpEF, prompting screening and treatment to prevent further progression and adverse outcomes on an individual level and to mitigate the increasing morbidity, mortality, and disparities related to HFpEF," the authors write.
It's well established that there was a drop in hospital admissions for acute MI during the pandemic. Research in the American Heart Journal now shows that Google searches for "chest pain" spiked along with COVID-19 case numbers, which "raises a concern that fear of contracting COVID-19 may be leading patients to self-triage using internet searches," the authors say.
In experimental studies, domestic dogs and cats exposed to SARS-CoV-2 did not develop clinical disease, according to a findings in PNAS. Infected dogs did not shed virus, but cats shed virus for up to 5 days, spreading the virus to other cats through direct contact. "Cats that were reinfected with SARS-CoV-2 mounted an effective immune response and did not become reinfected," the researchers report. "These studies have important implications for animal health and suggest that cats may be a good model for vaccine development."
After the White House blocked an order from the US Centers for Disease Control & Prevention (CDC) that would have extended a "no sail" order to February, it appears cruise ships will be allowed to start operating after October 31, 2020, the New York Times reports.
 
---
COVID-19: TCTMD'S Daily Dispatch for September

COVID-19: TCTMD's Daily Dispatch for August

COVID-19: TCTMD's Daily Dispatch for July
COVID-19: TCTMD's Daily Dispatch for June

COVID-19: TCTMD's Daily Dispatch for May

COVID-19: TCTMD's Daily Dispatch for April

COVID-19: TCTMD's Daily Dispatch for March