What's Going to Be Hot at ESC 2022?
DELIVER, testing dapagliflozin in HFpEF, is a big draw, but there's also buzz for REVIVED, INVICTUS, and early-stage drug trials.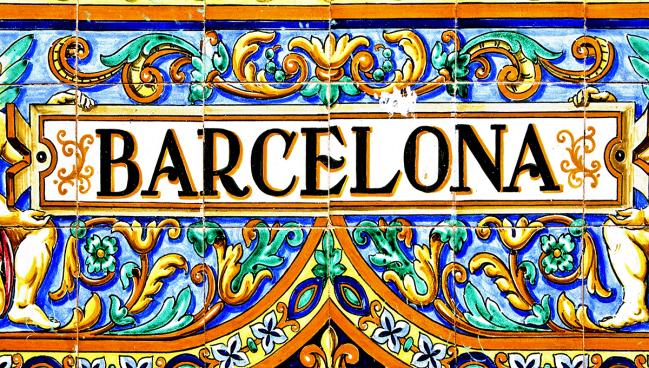 Some 14,500 people—and counting—are packing their bags for Barcelona to attend the first in-person European Society of Cardiology (ESC) Congress since 2019. As of late last week, more than 4,600 had registered to attend the virtual sessions remotely. It is also the 70th anniversary of the society's annual scientific meeting.
Speaking with TCTMD, chair of the ESC's Clinical Program Committee, Stephan Windecker, MD (Bern University Hospital, Switzerland), said that while he believes the novel opportunities for online communication and networking that arose during the COVID-19 pandemic are "here to stay," he personally is excited to be returning to an on-site meeting.
Perhaps it's no surprise, then, that this year's meeting has a forward-looking feel. Windecker, to TCTMD, highlighted a new digital health track "with an emphasis on artificial intelligence, telemedicine, and all the new diagnostic tools for evaluation of clinical data." A range of presentations address future directions for different cardiovascular therapies, while others showcase digital health solutions, prevention, and genetics, Windecker said.
The official "spotlight" of this year's meeting is imaging, a choice celebrating not only the long-standing imaging tools that cardiologists rely on for diagnostics and planning, but also the evolving role of real-time imaging guidance for a range of cardiovascular procedures. Learn how all of those come together in this year's Paul Hugenholtz Lecture in Innovation, entitled "Cardiovascular imaging for the 21st century," Windecker suggested.
Of note, while ESC 2022 will have special sessions commemorating the 20th anniversary of TAVI, these, too, will be forward-looking, celebrating the achievements of the past while also highlighting the unanswered questions still facing this field.
The ESC always uses its annual congress to release new and updated guidelines, and this year is no exception. Prior guidelines on ventricular arrhythmias/sudden cardiac death; pulmonary hypertension; and the cardiovascular assessment and management of patients undergoing noncardiac surgery will each see an update this year. And, for the first time, cardio-oncology (previously the subject of an ESC position statement) will get its own guideline document, complete with classes of recommendations and level-of-evidence ratings.
For those who can't attend in person, many key meeting sessions, including those in the main arena, will be livestreamed over six dedicated channels. The full program will be available on demand, with the aim of offering all of these within 1 hour of presentation.
Ten Hot Line Sessions
The in-person congress will be held over 4 full days, with 10 Hot Line sessions featuring a whopping 36 late-breaking studies to be showcased in the main auditorium, "Barcelona." These include randomized controlled trials of old standbys like statins, aspirin, and allopurinol, but also tests of investigational anticoagulant drugs, sodium-glucose cotransporter 2 (SGLT2) inhibitors for novel indications, and artificial intelligence for diagnostics and prognostics.
Day 1, on Friday, has only three late-breaking trials grouped in the sole Hot Line session. In this batch, Windecker singled out the TIME trial addressing the value of morning versus evening antihypertensive dosing, "which has the potential to influence clinical practice." He also highlighted SECURE, one of the first large trials looking at the value of a polypill in the setting of secondary prevention.
It is on Saturday, Day 2, that Windecker predicted the main auditorium will draw the biggest crowds, most notably for Hot Line 4. "A highlight, without question will be DELIVER, which investigates SGLT2 inhibition in patients with heart failure with preserved ejection fraction (HFpEF)," he said. As noted by TCTMD, study sponsor AstraZeneca revealed back in May that this trial of dapagliflozin (Farxiga/Forxiga) had met its primary endpoint.
A highlight of last year's ESC, Windecker noted, was EMPEROR, which demonstrated a benefit of empagliflozin (Jardiance; Boehringer Ingelheim/Eli Lilly) in a similar patient population and led to the US Food and Drug Administration's decision to broaden the drug's indication to HFpEF patients. The DELIVER results this year will be followed by two prespecified meta-analyses: one combining DELIVER and DAPA-HF and the other DELIVER and EMPEROR. "Essentially we will have the entire spectrum from low to normal EF, and I think that will be very interesting in terms of providing insights into various phenotypes of heart failure," Windecker said.
Another Saturday Hot Line to pay attention to is REVIVED, Windecker said. This trial randomized patients with ischemic heart failure to percutaneous revascularization on top of optimal medical therapy (OMT) or to OMT alone. Coming on the heels of STICH, which—10 years along—showed a benefit of surgical revascularization in this group, many have been eager to know whether PCI could deliver the same benefits. This may be tougher, Windecker predicted, in an era of four-pillar medical care for heart failure: STICH was launched before the advent of so many of the drugs that have proved life-changing for these patients.
Looking to Sunday, Day 3, Windecker said he's eager to see results for INVICTUS, testing a direct oral anticoagulant (DOAC) in rheumatic valve disease. "DOACs have replaced [vitamin K antagonists] in patients with atrial fibrillation across the entire spectrum except rheumatic heart disease," he said. "This is really an understudied and underserved population."
In that same session, he noted, are three phase II trials of two novel factor XIa inhibitors: PACIFIC-AMI and PACIFIC-Stroke, testing asundexian, and AXIOMATIC SSP, testing milvexian for secondary stroke prevention. Both are oral anticoagulants drugs with an action similar to that of the already approved factor Xa inhibitors rivaroxaban, apixaban, and edoxaban, but they are believed to carry a lower risk of bleeding.
"Admittedly, these are only phase II trials that are only giving a hint of what might be of interest, but nevertheless it opens a new window of opportunity as it relates to bleeding," Windecker said.
For Monday, Day 4, Windecker drew attention to Hot Line 9, a unique session featuring not randomized controlled trials, but patient-level meta-analyses, including a large Cholesterol Treatment Trialists' Collaboration analysis of muscle symptoms and statins, and another addressing the use of ARBs and beta-blockers in Marfan syndrome. As Windecker noted for the latter, "it's very difficult to do randomized clinical trials in these patients with these less-frequent or rare disease syndromes, so I think this will also be very interesting."
Conference-goers will also recognize a number of big-name trials from the past: Hot Line 8 includes new analyses or longer-term follow-up from ISCHEMIA-CKD, FOURIER, FIDELITY, and others.
The last late-breaking trial session of the meeting, Hot Line 10, features three COVID-19 studies investigating anticoagulants and other agents familiar to cardiologists in the setting of SARS-CoV-2.
COVID Considerations
In all, a search of "COVID" in the program pulls up 52 sessions and nearly 150 abstracts. In addition to Hot Line 10, three late-breaking science presentations are addressing the myocarditis risk with vaccination, and two dedicated symposia will probe the impact of the COVID-19 pandemic on cardiovascular care and practice.
But in many ways, said Windecker, this year's program will actually feature COVID-19 "to a lesser extent" than the past two meetings. "In a sense, we wish to highlight all the progress that has been made despite the COVID pandemic," he said. "It is admirable to see that despite all the limitations in terms of recruitment, but also shortages in terms of staff, so many of these trials have been successfully completed."
Windecker believes people returning to the ESC Congress after the gap imposed by the pandemic will find the look and feel familiar, but will also notice some changes—only some of which were imposed by COVID-19. The posters, he noted, are now e-posters and all of them have moderators, making for a lively, more-interactive experience.
The overall footprint of this year's meeting will feel smaller to attendees who attended the last Barcelona congress in 2017 (70,000-80,000 square meters as compared with 110,000-120,000), or the last in-person meeting in Paris, which attracted more than 30,000 people. But meeting planners for 2022 have the option to expand key spaces if the numbers warrant it, said Windecker, and they've also been sensitive to the need to allow for more social distancing than in meetings past, he said.
The ESC's COVID-19 policy is to apply the rules in place by the host country, Spain, which has dropped most of its public health restrictions, including its vaccination mandate. According to the meeting's attendance guide, face masks are not mandatory, but "we strongly invite delegates to wear face masks in all enclosed spaces."
Signage, dedicated COVID-19 cleaning teams, ubiquitous hand sanitizer, free self-tests, and on-site medical assistance are also part of the precautions being taken to ensure as safe a meeting as possible. As Windecker pointed out, however, it is impossible for ESC staff to police or track the movements and interactions of attendees outside of the congress: "I think we live in an era of transition, where we have to learn how to live with this virus. And if you look at activities in subways, on public transportation, and other places, you get the sense that society is already [making] this transition."
Turning Up the Heat
People flying in from all over the world, at a time when parts of Europe have been weathering record-breaking heat, storms, and wildfires, may be interested to hear that the ESC is offsetting the entire carbon footprint of all on-site congress activities, including accommodation, venue, energy consumption, catering, construction, and staff and board travel. Moreover, attendees are encouraged to stop by the "Step Towards a Greener Future" booth at the meeting, where they can have their carbon footprint calculated and offset through a specialized agency. The FIRA Barcelona conference center, Windecker noted in an email, is powered by "100% green energy and a sustainable A/C system."
Of note, Spain announced earlier this month that to reduce the country's energy expenditure, and particularly its reliance on Russian oil and gas, air conditioning units in public spaces—including shopping malls, theaters, airports, and train stations—must keep temperatures at or above 27° Celsius (80.6° Fahrenheit).
"In terms of energy conservation and being environmentally responsible, even one degree or two degrees can make a tremendous difference," Windecker said. "I must say, I think that's applaudable."
Indeed, there are several sessions exploring the intersection of cardiovascular disease and the environment, Windecker noted. A late-breaking science session focused on environmental health includes studies on air temperatures and CVD (part of the EXHAUSTION project), as well as carbon monoxide and acute cardiac events. There is dedicated programing on climate change, pollution, and the heart, while a joint ESC session with the European Space Agency—dubbed "Space for Cardiology, Cardiology for Space!"—includes a lecture on pollution and cardiovascular health.
The war in Ukraine is also much on the minds of European delegates, Windecker acknowledged, noting that the ESC has stuck with its stance against Russia and Belarus, announced shortly after Russia first invaded. Cardiology societies in both countries remain suspended from ESC membership, and individuals based in either country are excluded from "active participation" at ESC 2022, meaning as a presenter, moderator, or chairperson. "Importantly, this does not prevent access to congresses as audience, access to educational material, journals, guidelines and any other information and guidance that the ESC disseminates," Windecker clarified.
TCTMD will once again have reporters covering both the on-site and virtual meeting. Keep up with breaking news by signing up for our daily newsletter below and by following TCTMD on Twitter, Facebook, and Instagram.

Shelley Wood is Managing Editor of TCTMD and the Editorial Director at CRF. She did her undergraduate degree at McGill…
Read Full Bio