ACC Updates Recommendations for Non-statin Therapy Use for LDL-Cholesterol Lowering in Secondary Prevention
Given the results of FOURIER, the writing committee opted to provide more specific advice on when PCSK9 inhibitors and ezetimibe should be used.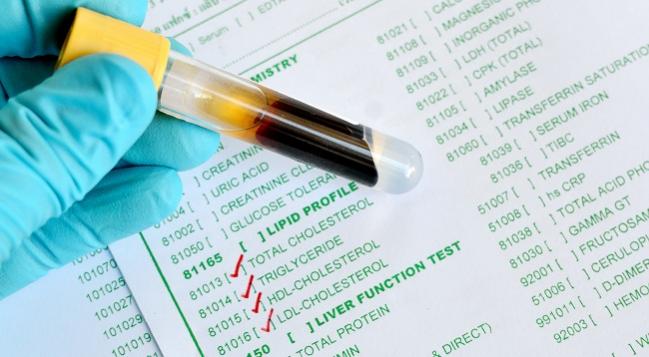 To keep up with a rapidly evolving evidence base, the American College of Cardiology (ACC) has updated their 2016 recommendations on the role of non-statin therapies for managing atherosclerotic cardiovascular disease risk. The new version paves the way for increased use of PCSK9 inhibitors and the cholesterol-absorption inhibitor ezetimibe (Zetia; Merck/Schering-Plough) in patients unable to achieve sufficiently low levels of LDL cholesterol through statins.
The former expert consensus statement, published in April 2016, was due for an update, especially in light of results from the groundbreaking FOURIER trial that came out this spring, according to Donald Lloyd-Jones, MD (Northwestern University Feinberg School of Medicine, Chicago, IL), who co-chaired the writing committee. FOURIER showed a 15% reduction in cardiovascular events with evolocumab (Repatha; Amgen) compared with placebo in patients with stable disease.
In fact, Lloyd-Jones told TCTMD that he began rewriting the 2016 document with his team just a week after the FOURIER results were published. The update "adds to the rigor and the confidence that clinicians can have that these are as good recommendations as we can make at the moment until the more formal guidelines process is completed," he said.
What's New?
The biggest changes in the new document, published online September, 5, 2017, ahead of print in the Journal of the American College of Cardiology, were the recommendations for when a PCSK9 inhibitor or ezetimibe should be used for secondary prevention in patients who are not achieving the amount of LDL-cholesterol lowering that their physicians would like to see. Lloyd-Jones explained that the recommendations for other patient groups were left unchanged.
Specifically, instead of suggesting that adding a PCSK9 inhibitor or ezetimibe might be "reasonable" for patients already on maximally tolerated statin therapy like before, the ACC now spells out specific situations for when either of those drugs should be used based on patient characteristics, cost, percent of LDL-cholesterol lowering needed, and comorbidities (based on the inclusion criteria of FOURIER).
"Although PCSK9 inhibitors remain prohibitively expensive, for high enough risk patients who need a substantial amount of further LDL lowering, we moved PCSK9 inhibitors to earlier consideration in the algorithm rather than to only secondary consideration," Lloyd-Jones said.
With the expectation that results from the long-term ODYSSEY Outcomes trial of alirocumab (Praluent; Sanofi/Regeneron) versus placebo in 18,000 patients with ACS will be published in the spring of 2018, he predicted that the guidelines will likely receive a full update after then. At the moment, Lloyd-Jones explained, the community is treating PCSK9 inhibitors as "having a class effect, but one of the important things that we will learn from ODYSSEY is whether there are drug-specific effects that will need to be taken into account."
For now, he advised, it's vital to remember that "we have the best safety data, we have the best efficacy data, and we have the best cost-effectiveness data on statins, so they remain far and away the most important first-line therapy that clinicians should be focusing on with their patients.
"Only after we've gotten the maximal benefit from statins should any of these other drugs be considered," he continued. "It's really important always to remind people of that, because the benefit from getting the appropriate people on statins will far outweigh the additional gain from adding these medications to a limited number of patients."

Yael L. Maxwell is Senior Medical Journalist for TCTMD and Section Editor of TCTMD's Fellows Forum. She served as the inaugural…
Read Full Bio
Disclosures
Lloyd-Jones reports no relevant conflicts of interest.