ACC/AHA Release Updated Aortic Disease Guideline
The first update in more than 12 years clarifies terminology and surgical thresholds, plugs multidisciplinary care, and more.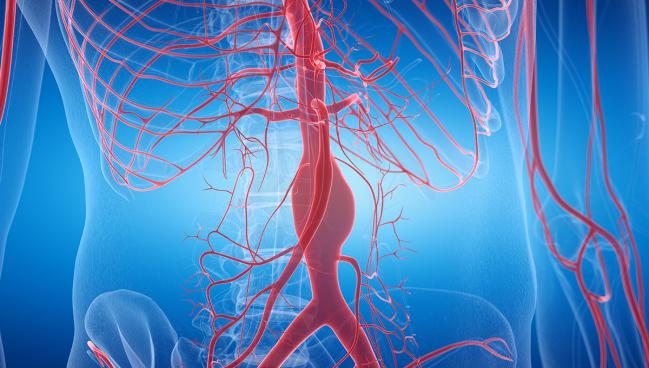 The American College of Cardiology and the American Heart Association (ACC/AHA) have released a revamped guideline on the diagnosis and management of aortic disease, more than 12 years after the last dedicated guidance in this area was published.
Since 2010, when recommendations focused on thoracic aortic disease came out, there have been major advances in surgical and endovascular techniques, in other therapies, and in what's known about the genetic underpinnings of various diseases, Eric Isselbacher, MD (Massachusetts General Hospital, Boston), chair of the writing group for the new document, told TCTMD.
The previous guidance was "quite out-of-date, so there was a real clinical need to provide an updated accumulation of knowledge to guide surgeons and cardiologists managing patients with aortic disease," he said.
Among the highlights, Isselbacher said, are a greater emphasis on the importance of a multidisciplinary aortic team and shared decision-making; a smaller aortic diameter at which surgical intervention for aneurysms can be considered; extensive discussion of the role of genetics and family screening; and a focus on consistency in imaging the aorta.
The guideline is published online today in the Journal of the American College of Cardiology and Circulation and will be discussed at the upcoming American Heart Association 2022 Scientific Sessions.
Expertise and Shared Decision-making
There are two sections in the guideline dedicated to multidisciplinary aortic teams and shared decision-making, with a class 1 recommendation stating that such a team should determine the best intervention for patients with acute aortic disease that requires an urgent repair.
The composition of these teams may differ across centers, but the most-common features, according to the authors, include cardiac surgical, vascular surgical, and endovascular specialists with extensive experience at centers with high volumes of interventions; imaging specialists; anesthesiologists; and ICU personnel with experience in managing acute aortic disease.
I think this will have an impact immediately by helping to guide clinical care. Eric Isselbacher
Of note, at centers that have both multidisciplinary teams and experienced surgeons, the new recommendations reduce the threshold for surgery for sporadic aortic root and ascending aortic aneurysms from 5.5 cm—which has been considered the standard cutoff—to 5.0 cm in select groups. The recommended threshold is even lower in certain cases among patients with heritable thoracic aortic aneurysms.
"We recognize that in patients who are at lower surgical risk, in the hands of experienced surgeons we can achieve good outcomes at smaller aortic diameters," Isselbacher said.
Class 1 recommendations also call for shared decision-making for all patients with aortic disease when considering thresholds for intervention, types of surgical repair, choices between surgical and endovascular procedures, medical management, and surveillance, as well as for patients who are pregnant or considering pregnancy. "We try to involve the patient and the family in the decision-making process," Isselbacher said.
Other Major Features
Another area Isselbacher highlighted was the growing understanding of genetics in aortic disease, and the recognition that aneurysms, particularly of the aortic root and ascending aorta, even if they're not associated with any known aortic syndrome, can be familial. Several class 1 recommendations advise screening with history-taking, genetic testing, or aortic imaging among first-degree relatives of patients with aortic root/ascending aortic aneurysms or aortic dissection.
There is also an emphasis on consistency in imaging. "There has not been a consistent, agreed-upon way to measure and describe the aorta. Part of that is because there are so many different groups who are imaging the aorta," Isselbacher said, referring to echocardiographers and radiologists performing either CT or MRI. "What we're trying to emphasize is that however one measures it, there needs to be a consistent method within an institution to both measure and report the aortic diameters, and the methods used to measure those diameters should be included in the report so others reading the report from other institutions know exactly how the measurements were made."
Consistency within a center can help avoid misreporting or inappropriate conclusions about whether an aorta has grown over time, Isselbacher noted. "This is the first step to trying to have a more-uniform, universal way to measure and report the aorta. But we think it's an important first step."
Similarly, the guidance lays out parameters around when certain terms should be used to describe the aorta. Historically, an aneurysm of any artery has been defined as an increase in size of at least 1.5 times what is normal at that location. And that "works well everywhere in the body except for the aortic root and ascending aorta, [because in those cases] many patients will be in the operating room before it would ever be defined as an aneurysm, and that's not logical," Isselbacher said.
The authors describe how the term "dilated" should be used for modest enlargements, with "aneurysm" reserved for more-substantial enlargement. "There has been no agreed-upon terminology or size thresholds for using those terms," Isselbacher said. "So what we did is we used some historic data based on both how the terms are used in research studies and what we see from the outcomes of patients with aortas of different sizes to propose a logical approach to using the term dilated versus aneurysm."
Anticipating an Immediate Impact
Isselbacher said a strength of this new document is that it was crafted by a writing committee with representatives from a broad range of specialties, including cardiac surgery, vascular surgery, cardiovascular radiology, genetics, and anesthesia, and was vetted by professional societies from those areas.
The guidance was developed in collaboration with and endorsed by the American Association for Thoracic Surgery, the American College of Radiology, the Society of Cardiovascular Anesthesiologists, the Society for Cardiovascular Angiography and Interventions, the Society of Thoracic Surgeons, and the Society for Vascular Surgery, and it was endorsed by the Society of Interventional Radiology and the Society for Vascular Medicine.
"There hasn't been an update in so long, people have been eager to get guidance for how to manage these patients in the modern era, so I think this will have an impact immediately by helping to guide clinical care," Isselbacher said.
Aortic disease is not as common as many other cardiovascular conditions, he noted, which means this comprehensive guideline will be a particularly important resource for clinicians as they encounter these types of patients.
"These newer recommendations about maybe operating at smaller sizes, involving patients in shared decision-making, improving how we report measurements, I think those things will be adopted broadly, both within the US and in many other parts of the world, and I think that will improve the care that patients get, which is the ultimate goal of the guideline."

Todd Neale is the Associate News Editor for TCTMD and a Senior Medical Journalist. He got his start in journalism at …
Read Full Bio
Disclosures
Isselbacher reports no relevant conflicts of interest.