Aggressive Lipid-Lowering Very Unlikely to Hurt the Brain: AHA
The totality of the evidence should make physicians feel more comfortable about treating to lower LDL goals, Peter Toth says.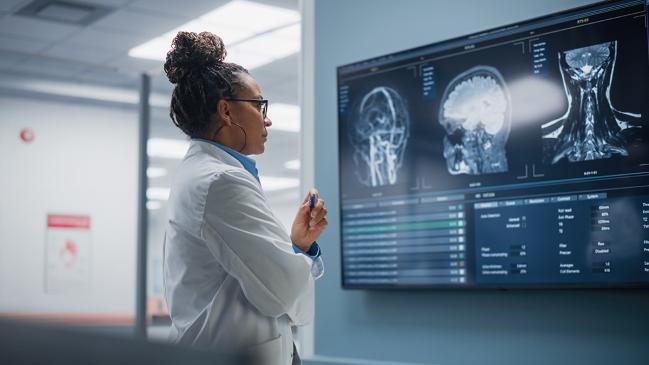 The totality of the evidence indicates that treating patients to very low levels of LDL cholesterol will not increase risks of cognitive impairment, dementia, or hemorrhagic stroke, according to a new scientific statement from the American Heart Association (AHA).
International guidelines now recommend more-aggressive lowering of LDL cholesterol levels than ever before, using combinations of statins, PCSK9 inhibitors, ezetimibe, and other agents to reduce risks of atherosclerotic CVD events. However, "we know that there is considerable reluctance on the part of physicians" to do so, largely stemming from fears about potential adverse effects on the brain, Peter Toth, MD, PhD (CGH Rock Falls Medical Center, IL), vice chair of the writing group, told TCTMD.
A deep dive into the literature, with a particular focus on randomized trials, should alleviate those concerns, he said. The resulting document "is the most-definitive and -comprehensive statement ever put together on the issue and so I most certainly hope that it impacts the thinking of physicians and gives them some sense of ease about aggressive lipid-lowering."
From his own perspective, Toth added, "I personally am very reassured by this, and I have no compunction in being very aggressive with LDL-lowering, especially in high-risk patients."
The statement, chaired by Larry Goldstein, MD (University of Kentucky, Lexington), was published last week in Arteriosclerosis, Thrombosis, and Vascular Biology.
A 'Hard Look' at the Evidence
Toth said it was time to take a "hard look" at evidence addressing the potential for adverse effects on brain health from aggressive lipid-lowering because if such a connection couldn't be established, that would help address reluctance to following guideline recommendations on management of cholesterol in high-risk patients.
Regarding cognitive impairment and dementia, the authors found that lowering LDL cholesterol to very low levels was not associated with significantly greater risks. The most-important study in this space, Toth said, is EBBINGHAUS, which included some patients who achieved LDL cholesterol levels below 25 mg/dL with the PCSK9 inhibitor evolocumab (Repatha; Amgen).
As for an impact on hemorrhagic stroke risk, the issue is a bit more complex, Toth said. Some early studies and meta-analyses hinted at a greater risk—though without reaching statistical significance—with statin therapy. However, several randomized trials—including SPARCL, the Treat Stroke to Target trial, ODYSSEY Outcomes, and FOURIER—did not show signals of an excess risk of hemorrhagic stroke.
Nevertheless, there is at least some question about whether there's a subgroup of patients who could be at risk for hemorrhagic stroke from aggressive lowering of LDL cholesterol, Toth said, and the statement notes that further research is warranted, particularly in patients with a prior history of brain hemorrhages.
Addressing Underuse of Lipid-Lowering Therapy
In the statement, the authors note that population-level lipid control remains subpar, driven by underuse of effective therapies tied to concerns about side effects, including both statin-associated muscle symptoms and neurological concerns.
Worries about the brain are derived from the fact that the organ contains about 25% of the body's total cholesterol, Toth said. He pointed out, however, that lipid and cholesterol metabolism in the brain is separated from that in the systemic circulation and visceral organs by the blood-brain barrier, making it unlikely that pharmacological agents that affect the liver's lipid metabolism would impact the brain.
"On a conceptual basis, I have no real reason to believe that lipid-lowering through the liver and low levels of atherogenic lipoprotein in serum would somehow adversely impact the structure or the function of the brain," Toth said.
The new statement might help overcome some of the hesitation physicians have about treating LDL cholesterol to low levels, Toth said. "Given our findings, physicians should feel much more comfortable in engaging in guideline-directed, aggressive lipid-lowering without undue concern about any adverse effect on the brain or the central nervous system."

Todd Neale is the Associate News Editor for TCTMD and a Senior Medical Journalist. He got his start in journalism at …
Read Full Bio
Disclosures
Toth reports serving on the speakers' bureau for and receiving honoraria from Amgen, as well as consulting and serving on advisory boards for Kowa and Novartis.
Goldstein reports no relevant conflicts of interest.