AHA Annual Statistics Show COVID's Disruptive Impact
CVD deaths increased, minorities were hardest hit, and disparities between populations continued to expand.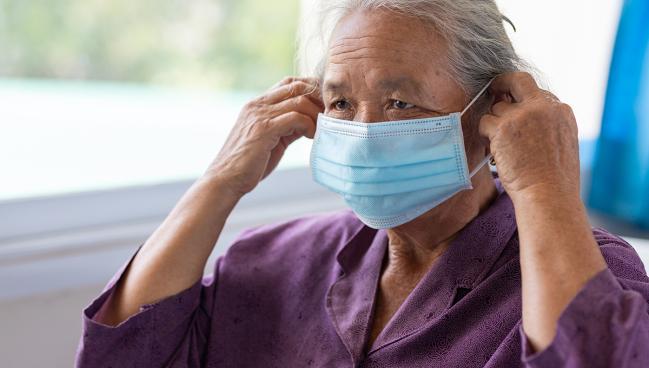 Cardiovascular deaths during the height of the COVID-19 pandemic in 2020 hit the highest rates recorded in the United States in nearly 20 years, according to the annual heart disease and stroke statistics report issued this week by the American Heart Association (AHA). Asian, Black, and Hispanic individuals disproportionately accounted for the increased deaths.
"We knew we were going to probably see a spike in cardiovascular outcomes and deaths, but we just didn't know the magnitude," said Connie W. Tsao, MD, MPH (Harvard Medical School and Beth Israel Deaconess Medical Center, Boston, MA), lead author of the report.
The COVID-related statistics likely reflect some of the worst outcomes since they occurred prior to widespread availability of vaccines, Tsao said, adding that "we're hopeful that in the coming year that we will note a decline in that trend."
CVD remained the leading cause of death among all Americans, accounting for 928,741 US deaths in 2020, up from 874,613 in 2019. Of those, men edged out women at 52.5% vs 47.5%. According to Tsao and colleagues, it is the largest total 1-year increase since 2015 and the highest recorded number since 2003. CAD accounted for 41.2% of all CVD deaths, followed by stroke, other minor CVD causes combined, hypertension, heart failure, and arterial disease.
Each year, the AHA in conjunction with the National Institutes of Health releases the update on heart disease, stroke, and CV risk factors, which have expanded in scope to include sleep, in keeping with the revamping of Life's Simple 7 to create Life's Essential 8. The report, published in Circulation, also includes a summary of global and regional trends in CVD-related deaths showing increasing rates of ischemic heart disease and stroke over the last decade in all regions except North America and Europe/Central Asia.
Disparities and Representation Issues
While CVD and cancer were the number one and two causes of death, respectively, in white, Black, and Asian males and females, CVD and COVID-19 were the leading causes of death among Hispanic males and females. Of all deaths among Hispanic individuals, COVID-19 was responsible for 23.3% in males and 18.8% in females. That contrasts with COVID-19 death rates that were under 10% for white males and females and approximately 12% for Black males and females.
Prior to the pandemic there already was concern that gaps in CVD prevalence and mortality had been widening between white individuals and those in minority and vulnerable groups, Tsao said. Omitting the COVID-era data still shows that to be the case.
The highest total prevalence of CVD in individuals over age 20 was in Black females at 59%, followed by Black males at 58.9%, Hispanic males at 51.9%, Asian males at 51.5%, and white males at 51.2%.
For stroke, Black males and females had higher age-adjusted death rates than white, Asian, American Indian or Alaska Native, and Hispanic males and females in the United States. Increases in stroke mortality between 2019 and 2020 were seen in middle-aged as well as elderly individuals. The probability of recurrent stroke within 5 years was highest among Black women aged 65 to 74 years.
To TCTMD, Tsao said while there is a tendency with these types of reports to focus on the more alarming aspects, they provide opportunities to address ongoing gaps and need for policy changes as the impact of COVID-19 hopefully continues to wane.
There are indications that we can be cautiously optimistic about getting back to where we were [before the pandemic]. Connie W. Tsao
"There are indications that we can be cautiously optimistic about getting back to where we were [before the pandemic]," she said. "Smoking is down, there is an increased awareness about physical activity and diet through public messaging. Unfortunately, the areas where we need to improve are still in excess of those in which we are sufficiently on target. Rates of obesity, hypertension, and diabetes, in particular, were going in the wrong direction among both young and older adults and [remain] of increasing concern."
Tsao added that this year's report committee "tried to infuse much more of an in-depth investigation into the literature about disparities and socioeconomic determinants, gender identity, urbanization, and other factors that may determine cardiovascular health." But the authors also recognize there is still much area to cover.
In a related commentary, Nilay S. Shah, MD, MPH (Northwestern University Feinberg School of Medicine, Chicago, IL), and Yvonne Commodore-Mensah, PhD, MHS, RN (Johns Hopkins School of Nursing, Baltimore, MD), say they believe the report is incomplete because so many who make up the US population are not represented.
"Examples include nativity status (US versus non-US-born), immigration status, disability, sexual orientation, and gender identity," they write. Others are often mischaracterized within race and ethnicity categories.
"Mischaracterizing or erasing the diversity of populations threatens our ability to understand the sociocultural determinants that contribute to differences and disparities in health and disease, and to develop tailored strategies to improve the health of populations," Shah and Commodore-Mensah say.

Disclosures
Tsao reports consulting to and serving on the advisory board for Abiomed.