One in Two Americans Have Cardiovascular Disease: AHA Stats
Diets are improving, as are physical activity levels, but CVD continues to exact a damaging toll on the US population.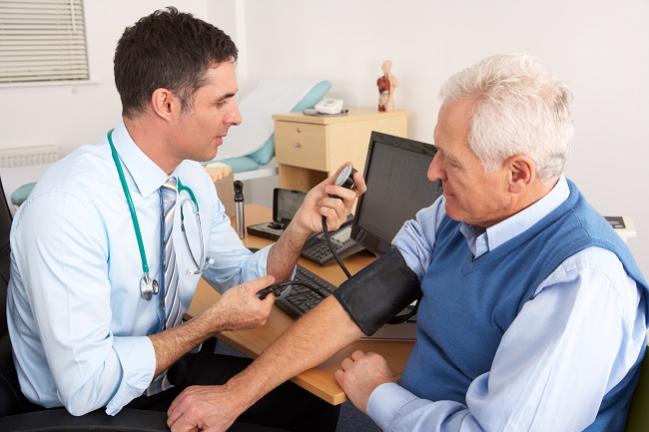 Cardiovascular disease claims the lives of more than 840,000 Americans each year—roughly one out of every three deaths—and continues to kill more US residents than all forms of cancer and chronic lower respiratory diseases combined, according to the latest statistical update from the American Heart Association (AHA).
Roughly half of Americans, or 121.5 million in 2016, have some form of CVD. In the non-Hispanic black community, that number is as high as 57.1% for women and 60.1% for men.
"I think it's a rather alarming number—48% of Americans [overall] have some form of cardiovascular disease—and when you put that in perspective it really outlines what a big job we have at the American Heart Association," Mariell Jessup, MD (University of Pennsylvania Perelman School of Medicine, Philadelphia), chief science and medical officer of the AHA. "It also does put some responsibility on individuals. If one out of every two Americans have cardiovascular disease, most likely hypertension, the issue is does every one of those Americans know it? When was the last they had their blood pressure checked and if they were told it wasn't perfect, what have they done about it?"
The good news, said Jessup, is that a large number of people can get their blood pressure under control with lifestyle changes. "But to make those changes, you have to at least know you have a problem," she added.
The AHA statistical update, chaired by Emelia Benjamin, MD (Boston University School of Medicine, MA), and published last week in Circulation, represents the latest data related to heart disease, stroke, and cardiovascular risk factors. The update provides numbers for a range of conditions—congenital heart disease, rhythm disorders, subclinical atherosclerosis, coronary heart disease, heart failure, valvular disease, venous disease, and peripheral artery disease—and their associated outcomes, including quality of care, procedures, and economic costs.
Decrease in Smoking, Increase in Physical Activity
In 2016, coronary heart disease was the leading cause of CVD deaths in the United States (43.2%), followed by stroke (16.9%), hypertension (9.8%), and heart failure (9.3%), among others.  
With respect to CVD risk factors, nearly 40% of Americans have total cholesterol levels exceeding 200 mg/dL while 11.7% have levels of 240 mg/dL or higher. One in 10 Americans have been diagnosed with diabetes, with the metabolic disorder more prevalent in black and Hispanic men and women. Based on data from 2013 to 2016, 46.0% of US adults have hypertension as defined by the 2017 hypertension guidelines that lowered the recommended treatment goal to less than 130 mm Hg.
In terms of health behaviors, though, there some positive shifts.
Physical inactivity continues to plague the US population—26.9% of adults report they do not engage in any leisure-time physical activity—but its prevalence has declined from 40.2% in 2005. In terms of the next generation, however, only 27.1% of high school students are getting 60 minutes of exercise every day, with girls less likely than boys to be physically active. Among adolescents, 32.1% were overweight or obese. In adults, the prevalence of obesity increased from 30.5% in 1999-2000 to 37.7% in 2013-2014.
There also have been some small improvements in the US eating habits, with the AHA noting gains in healthy diet scores in children and adults. Such improvements were largely the result of greater grain consumption, an increase in fruit/nut/seeds/legume consumption, and a decrease in sugar-sweetened beverages and/or 100% fruit juices. There were no changes observed in children or adults with respect to the consumption of fish, sodium, fruits/vegetables, processed meat, or saturated fat.
To TCTMD, Jessup said the AHA statistical update suggests people are trying to be more active in their day-to-day lives but points out that even when there is willingness, structural barriers can interfere with making important lifestyle changes needed to improve heart health.  
"I think one of the problems is that we don't make it easy in this country," she said. "There's not a default to exercise. It hasn't become the 'culture' here as it is in many other countries. It's far easier, and probably safer to a certain extent, to get in a car rather than walk to places where there might not be sidewalks or where it might not be safe. We have a lot of work to do in this area." Jessup also noted that many communities, including parts of New York City, are essentially food deserts, where access to fresh fruit and vegetables is difficult.
The estimated direct and indirect costs of heart disease, stroke, and cardiovascular disease in the US is more than $350 billion, according to the AHA. Individually, MI and coronary heart disease remain two of the most expensive conditions treated in US hospitals, with MI accounting for $12.1 billion in annual costs and coronary disease for $9.0 billion.

Michael O'Riordan is the Associate Managing Editor for TCTMD and a Senior Journalist. He completed his undergraduate degrees at Queen's…
Read Full Bio
Disclosures
Jessup and Benjamin report no relevant conflicts of interest.