AI-Based Tool IDs Hypertrophic Cardiomyopathy and Cardiac Amyloidosis
This algorithm can help unlock the "hidden potential" of medical imaging to better identify patients at risk, says David Ouyang.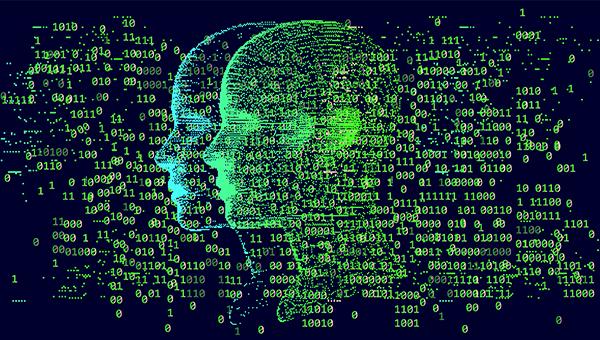 A new deep-learning algorithm can better identify subtle left ventricular (LV) wall geometric measurements on echocardiography than expert physicians, as validated on three international cohorts, a new study shows. This tool has implications for the diagnosis and outcomes of often-missed conditions like hypertrophic cardiomyopathy and cardiac amyloidosis, researchers say.
Called EchoNet-LVH, it's another in the line of artificial intelligence technologies making waves in cardiology, but the first to show success in the cardiac hypertrophy space.
"Cardiac amyloidosis is an 'unrare rare' disease, where it's probably underdiagnosed," senior author David Ouyang, MD (Smidt Heart Institute, Cedars-Sinai Medical Center, Los Angeles, CA), told TCTMD. "This is an algorithm that is letting us find that in our healthcare system, and probably in most healthcare systems, there are other people that should be screened for further evaluations of this disease."
He spoke of the "hidden potential," particularly in medical imaging data, that has yet to be put to use. "Even though we obtain a bunch of imaging for patients every day, a lot of the reasons why we obtain it might be different from what it could potentially be useful for," Ouyang said. "Even years down the line as technology gets better, we can use that information to identify patients who might benefit from more therapies."
Clinicians' busy schedules make it easy for them to miss conditions like cardiac amyloidosis, because it often presents like "routine high blood pressure or routine kidney disease," according to Ouyang. "I really want to make the point across that the physicians are in the driver's seat," he said, "but this is another test to highlight or be a decision support of: 'Have you considered this diagnosis?'"
Retrospectively Validated
For the study, published online yesterday ahead of print in JAMA Cardiology, Grant Duffy, BS (Smidt Heart Institute, Cedars-Sinai Medical Center), Ouyang, and colleagues included data on 23,745 patients who had echocardiograms taken between 2008 and 2020 at their institution as well as at Stanford Health Care.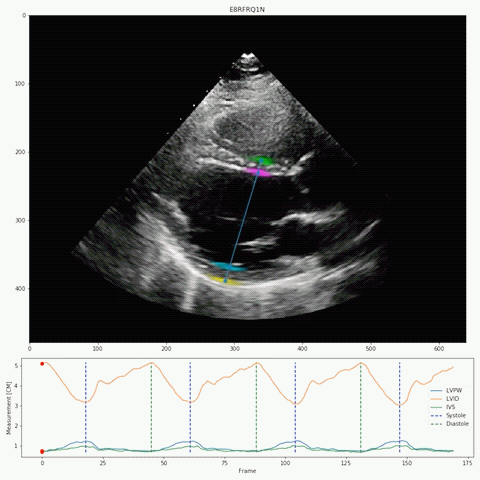 Their deep-learning algorithm accurately measured intraventricular wall thickness, LV diameter, and posterior wall thickness with mean absolute errors (MAEs) of 1.2 mm, 2.4 mm, and 1.4 mm, respectively. Additionally, it classified cardiac amyloidosis and hypertrophic cardiomyopathy as distinct from other causes of LV hypertrophy, with areas under the curve (AUCs) of 0.83 and 0.98, respectively.
The researchers also validated the tool on two external data sets, one domestic and one international with respective MAEs for intraventricular septum thickness, LV internal dimension, and LV posterior wall thickness of 1.7 and 1.7 mm, 3.8 and 2.9 mm, and 1.8 and 2.3 mm. In the domestic data set, EchoNet-LVH accurately detected cardiac amyloidosis and hypertrophic cardiomyopathy, with AUCs of 0.79 and 0.89, respectively.
Ouyang said his team has started a prospective trial of this algorithm, one of the first of its kind, by flagging and bringing in patients who received imaging at their institutions since 2019 who have been identified by the AI as potentially benefiting from further workup for cardiac hypertrophy. Eventually, they plan to sweep through their 20-year imaging database.
"We're incredibly excited because we think of this as a platform technology, meaning that this is a workflow for screening of diseases of all kinds," he said. "Obviously, our first task is for cardiac amyloid, because we think that it's an underdiagnosed disease, but essentially, this algorithm can potentially in the future pick up patients with abnormal valves, patients that might have damage from chemotherapy. It really can be fine-tuned to find patients that might have been missed in, essentially, routine care."

Yael L. Maxwell is Senior Medical Journalist for TCTMD and Section Editor of TCTMD's Fellows Forum. She served as the inaugural…
Read Full Bio
Disclosures
Duffy and Ouyang report having a patent pending for EchoNet-LVH through Cedars-Sinai Medical Center.