Alice Soohyun Chang, MD
The best piece of advice this advanced cardiac imaging fellow has ever received: don't doubt yourself!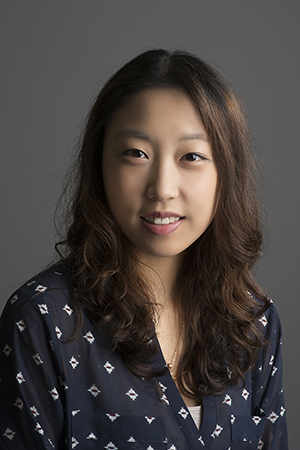 Alice Soohyun Chang, MD, is an advanced cardiac imaging fellow at Baylor Scott & White - The Heart Hospital in Plano, TX. South Korean by birth, she grew up in Vancouver, Canada, where she attended medical school and completed internal medicine residency and cardiology fellowship, all at the University of British Columbia. Before entering the imaging field, she conducted research in congenital heart disease and cardio-obstetrics, but now she focuses primarily on outcomes of minimally invasive mitral valve repair in patients with mitral annular dysfunction as well as RV remodeling after transcatheter therapies. Chang has presented at several international cardiology conferences, most recently at the moderated challenging case session at TCT 2021. Her goal is to be a structural imager on the integrative heart/valve team involved in guiding novel transcatheter therapies.
How did you first become interested in cardiology, and specifically cardiac imaging?
I had a vague sense even when I was younger and in high school that I wanted a career where I'd be able to help people. It's kind of cliché in a sense, but that's how it started. I really enjoyed biology and human physiology during my undergrad years, which naturally led me to medicine. I was quite undifferentiated during medical school, and even during internal medicine residency up until I did my first CCU rotation. I learned that cardiology is the perfect marriage of everything I loved: acute bedside medicine, hemodynamics, and procedures. There was a certain adrenaline rush and reward that came from managing acute STEMIs, cardiogenic shocks, and VTs. I knew that I had to be a cardiologist.
When I first started cardiology fellowship, echo was my very first rotation. I'd like to think that I have been "imprinted". I just loved looking at the moving heart, and not only that, but echo also helped me to understand and manage my patients better. I got into structural imaging because I was drawn to the new technology – it's a whole new growing field and I wanted to be part of the movement.
What is the best piece of advice a mentor has given you?
Recently, I lost a bet with my mentor because I was doubting myself. I had to own my words and pay her $100. Several weeks later, she gave me a brand new $100 bill inside a gold frame, on which she had written: "You are the best! So don't doubt yourself." Since then, whenever I feel uncertain, I think about that bill. I am learning more and more to trust my instincts and decisions, and become more confident in my shoes as an imager and cardiologist.
What is the biggest challenge facing imaging fellows today?
There's definitely a lot to learn. In the current era, there's a lot more in the imager's toolbox now with 3D imaging, hybrid imaging, and the multimodality aspects incorporating echo, CT, and CMR. So, I think learning all the imaging modalities in depth is the biggest challenge during the limited time you have as a fellow. You have to decide: will you be a jack of all trades and master of none, or will you focus on one or two modalities? For me, my passion is in TEE/intraprocedural guidance, so I spend most of my time holding the TEE probe and some time learning structural CTs.
A structural interventional imaging fellowship is fairly new concept. There are not that many programs out there, and the training model is in the process of being established. My fellowship so far has been kind of a "build your own adventure." I am lucky to have my mentor Dr. Zuyue Wang for guidance—she helped me to shape my fellowship in such a way to maximize my understanding of valve disease and to hone technical skills. One of her pieces of advice was to go to the operating room often, to actually see the gross pathology and correlate it with imaging. Spending time with cardiac anesthetists in the OR has been fun and extremely helpful, in addition to performing TEEs and attending valve clinics.
What has it been like creating a life and career across international borders?
This year has broadened my perspective so much, and I am fortunate that I got to train here at Baylor Plano. At first, it took some time to adjust to the new health system, the new city, and learning my way around, but it's been a fun adventure overall. I have amazing mentors and co-fellows who have become great colleagues and friends outside of work. Attending national and international conferences allowed me to meet and network with some of the luminaries in the field and learn about the newest research and technologies—all very exciting.
Having said that, I do miss home a lot. Being away from my husband has been hard for both of us, but we have been making it work by visiting each other often. I am lucky that my family is supportive of my career goals and patient with me when I get immersed in work. I am sad to finish my fellowship in the next coming months but also looking forward to being back home.
What do you see yourself doing in the long term?
In the long term, I'd like to be an excellent clinician. The transcatheter valve space is new, cool, and sexy, but at the end of the day I want to help my patients feel better. I also want to further establish myself as a valve specialist and structural imager as a core member of the heart valve team. Ideally, I'd love to be a part of a team where there's an open line of communication and everyone works well together (like our team at Baylor Plano!). I think that a successful heart team is not just about each individual's expertise. It's more about team dynamics and supportive environment with the patient's best interest in mind.
In terms of my research, I want to see how we can do better in terms of assessing and predicting how patients do after transcatheter valve therapies and valve surgeries by using echo and CT imaging. Also, I'd like to know how we can better do intraprocedural guidance, asking questions like: which markers should we look at and which parameters are important?
In life, I want to travel as much as I can. I am looking forward to travel restrictions going away and seeing more of the world. My next itinerary is Southeast Asia, and my goal is to see all of the continents in the next 5 years.
What do you like to do to balance out your clinical work?
My family and friends help me keep balanced, so being in their company, especially with good food, is always important. I like to exercise and do high-intensity training on a regular basis. That really helps to keep my physical and mental health in check and relieve stress. Currently I go to Orangetheory Fitness, but I used to do CrossFit.
What her nominator Molly Szerlip, MD (Baylor Scott & White - The Heart Hospital), says:
Alice is an incredible advanced imaging fellow. She is intelligent, funny, sweet, and caring. She will be the next star!
*To nominate a stellar cardiology fellow for the Featured Fellow section of TCTMD's Fellows Forum, click here.

Yael L. Maxwell is Senior Medical Journalist for TCTMD and Section Editor of TCTMD's Fellows Forum. She served as the inaugural…
Read Full Bio