Antithrombotics No Help for Stable COVID-19 Outpatients: ACTIV-4b
Investigators say results from the trial, halted early, offer reassurances that these drugs are not needed in low-risk patients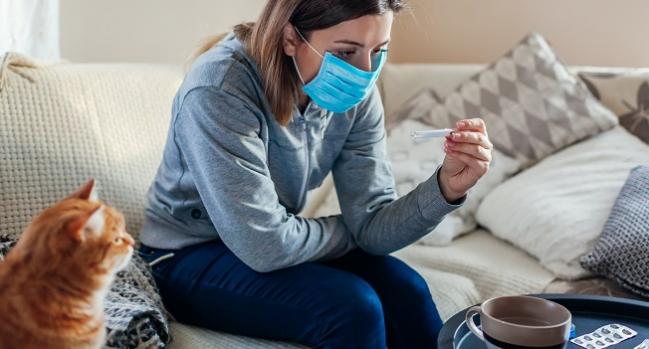 Antithrombotic therapy is "not justified" in mildly symptomatic COVID-19 patients who are recovering at home and have no other indication for taking the drugs, investigators for the ACTIV-4b trial announced yesterday. The randomized, double-blind, US National Institutes of Health-sponsored study was stopped early on the recommendation of the trial's data and safety monitoring board.
ClinicalTrials.gov lists 657 patients as having been recruited. 
ACTIV-4b enrolled outpatients who tested positive for COVID-19 with only very mild symptoms and were deemed stable enough to recover at home. They were randomized to a 45-day course of apixaban 2.5 mg twice daily (prophylactic dose), apixaban 5 mg twice daily (therapeutic dose), aspirin 81 mg once daily, or placebo. The primary efficacy outcome was a composite of all-cause mortality, symptomatic venous thromboembolism, myocardial infarction, stroke, TIA, systemic embolism, major adverse limb events, and hospitalization for cardiovascular or pulmonary causes. Investigators had designed the trial expecting to see event rates at 45 days in the range of 6% to 8%. Instead, they say, "only a handful of hospitalizations" were seen, and no thromboembolic events were reported.
The trial was also powered to assess bleeding events at 45 days, the primary safety outcome, but no data on bleeding events were included in yesterday's announcement.
"We regularly receive questions from physicians caring for mildly symptomatic outpatients about the best pathway forward for these extremely common patients; for those a week or more past the time of COVID-19 diagnosis who are clinically stable and do not have other risk factors, our data show the best course of action is likely not to treat with antithrombotics unless there are other indications for such treatment," principal investigator Jean Connors, MD (Brigham and Women's Hospital, Boston, MA), said in a press release.
Also quoted in the release, Paul Ridker, MD, MPH (Brigham and Women's Hospital), the trial's chairman, called the trial findings "really good news" for people who test positive for COVID-19 but are well enough to manage their symptoms at home.
To TCTMD, Ridker stressed that ACTIV-4b was an outpatient trial. "To be clear: our data do not pertain to those who are inpatients, where other trials have been done, and our data also do not apply to unstable outpatients—they should probably be admitted," he said in an email. "What we are talking about here are symptomatic individuals who have seen their physicians and been advised that the best course of action is to stay home because they are clinically stable from a cardiopulmonary perspective. It is in this setting we have found the event rate to be so low as to not justify the risk of prophylactic antithrombotic therapy."
As previously reported by TCTMD, uptake of antithrombotics by physicians around the globe in response to COVID-19 was swift but highly variable, prompting a spate of studies attempting to understand whether anticoagulants might help curb the alarming rise in secondary clotting seen following SARS-CoV-2 infections, and if they can, which agents are best and at what dosages. Expert advice has been patchy.
"Worldwide guidelines for the use of antithrombotic therapy in clinically stable COVID-19 outpatients are highly variable, and prior to ACTIV-4b there has been no evidence-based data" in this particular group of patients, said Ridker. "Practice patterns vary widely from no treatment to full-dose anticoagulation." As a result, he continued, "primary care physicians in different parts of the country are advising very different things, all with the best of intentions but all lacking trial data. That is why these data are so actionable right now, as the great majority of COVID-19-infected individuals are seen in an outpatient setting."
Back in December 2020, investigators for a multiplatform randomized trial of hospitalized COVID-19 patients (encompassing the ACTIV-4a, REMAP-CAP, and ATTACC trials) announced that they had stopped enrolling critically ill patients requiring ICU-level care after failing to establish a benefit of therapeutic-dose anticoagulation in this group. In January, however, a subsequent announcement declared that among patients hospitalized with more-moderate COVID-19 illness, full-dose anticoagulation decreased the need for life support and improved patient outcomes. Full results of the multiplatform trial, and of all of the ACTIV-4 studies, are still pending.

Shelley Wood is Managing Editor of TCTMD and the Editorial Director at CRF. She did her undergraduate degree at McGill…
Read Full Bio