Arsenic Exposure Tied to Subclinical CVD in Kids
It remains unclear whether these findings have any implications for the development of clinical heart disease later in life.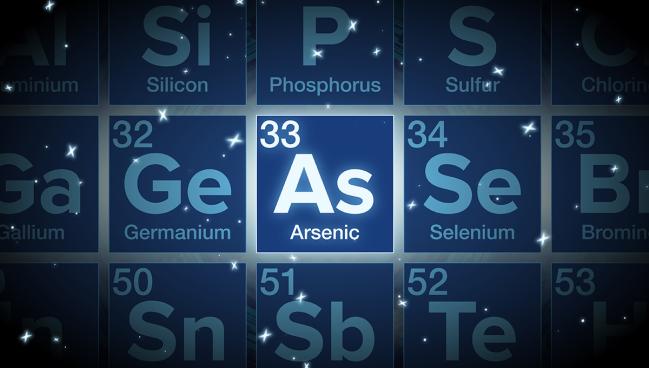 Children with higher levels of arsenic detected in their urine, possibly related to exposure to industrial pollutants, are more likely to have signs of subclinical cardiovascular disease than others, according to a study out of Syracuse, NY.
Increased arsenic levels were associated with both a greater carotid intima-media thickness and concentric cardiac hypertrophy, researchers led by Brooks Gump, PhD, MPH (Department of Public Health, Syracuse University, NY), report in a study published online recently in JAMA Network Open.
"Given the novelty and potential importance of this association, further research is needed to confirm our findings," they write. "Any potential effect of urinary arsenic exposure in childhood on actual clinical CVD outcomes in adulthood remains to be determined."
Gump told TCTMD that his group has been studying the impact of exposure to low levels of lead among children for about 20 years, finding that such exposure is linked to stronger vascular reactivity to stress in laboratory tests. From there, he and his colleagues started looking into how other metals might influence health outcomes.
When it comes to arsenic exposure in adults, there's research showing associations with subclinical and clinical CVD, including coronary heart disease, stroke, and PAD, but the issue hasn't been as well studied in children, who are potentially more vulnerable to damage.
In the current study, Gump et al turned to a subset of children from the Environmental Exposures and Child Health Outcomes cohort. The analysis included 245 children ages 9 to 11 (mean age 10.52; 54.3% female) living in the Syracuse metropolitan area. More than half (59.2%) self-identified as Black, and the rest as white.
The geometric mean of the creatinine-adjusted total arsenic level in urine was 7.77 µg/g creatinine. After adjustment for various potential confounders, higher levels were associated with greater carotid intima-media thickness (P = 0.001). Arsenic levels also were higher in children with concentric hypertrophy on an echocardiogram (greater LV mass plus greater relative wall thickness)—16.77 vs 7.39 µg/g creatinine. Concentric hypertrophy is strongly tied to future risk of cardiac events, the authors note.
There was no association between urinary arsenic and a third indicator of subclinical CVD—carotid-femoral pulse wave velocity.
The potential mechanism underlying the relationship between arsenic exposure and subclinical CVD is unclear, but the researchers note that it could be related to vascular inflammation, oxidative stress, endothelial injury, or smooth-muscle cell proliferation. Gump told TCTMD that his team will be looking into inflammatory markers in future studies. "To the extent that arsenic increases inflammatory reactions, that may also drive cardiovascular disease risks or subclinical cardiovascular disease," he said.
Additional research also will be needed to determine the main routes of exposure to arsenic in children, which remain "a bit of a mystery," Gump said. The researchers ruled out contaminated drinking water, secondhand smoke, or dietary intake as major contributors, although consumption of vegetables, greens and beans, fruit, and seafood and plant proteins accounted for about half of the variability of organic arsenic.
A clustering of high arsenic levels among children living in the southwest portion of Syracuse, an area known to have elevated levels of toxic metals stemming from industrial waste, suggests historical pollution may be to blame, they say. "This area is currently a superfund site as a result of the industrial and municipal sewage discharge for more than 100 years, suggesting this as the likely route of exposure to inorganic arsenic species in our cohort," they write. "Residents of this area are predominantly Black; as such, this location has also been the focus of continued concerns with environmental justice."
Overall, the study, which was made possible by the contributions of the young children who participated and their families, Gump said, "serves as a reminder that when we introduce these toxicants into the environment, they can produce long-term health consequences that are unclear at the time."
Because some of these toxic metals are "forever chemicals" that don't break down easily, it indicates that society should be more cautious when using them to prevent their distribution throughout the environment, particularly if they're shown to influence various diseases, Gump said.

Todd Neale is the Associate News Editor for TCTMD and a Senior Medical Journalist. He got his start in journalism at …
Read Full Bio
Disclosures
The study was funded by grants from the National Institutes of Health and the National Institute of Health Children's Health Exposure Analysis Resource.
Gump reports no relevant conflicts of interest.